The scene in Perugia played out like a colorized version of that harrowing mob scene in Frankenstein—outraged villagers storming the castle to slay the monster who has been terrorizing them. But this bogeyman was a pretty American exchange student sometimes known as Foxy Knoxy, and the villagers were modern-day Italians whipped to a froth by tabloid headlines about resplendent Satanic rituals and depraved sex.
In 2009, two years after the murder of a British student found half-naked, her throat slashed, and following a year-long trial, a Perugia judge and jury convicted Amanda Knox and two others of murder at mezzanotte—midnight. With a cold fog snaking over the cobbled piazza, they rendered their verdict in a medieval courtroom while seated beneath a peeling fresco of the Madonna, which may explain why all the lawyers in the room made appeals to God in their final arguments. Italian, British and American TV reported the denouement in breaking-news alerts, while outside, a mob shouted, "Assassina Americana!" and surged toward the doors of the courthouse, lacking only torches and pitchforks to make it a clip worthy of a Boris Karloff movie.
Knox languished in an Italian prison for four years before a judge overturned her conviction. When she was released, she immediately fled back to Seattle, where her family lives and where she resides today. But how long she'll be able to stay there, or even whether she'll be able to marry her fiancé, is suddenly up in the air. With an appeal hearing set for March 25, Italian judges are expected to issue a final ruling on whether Knox murdered her roommate in Perugia almost eight years ago. The ruling might baffle those who thought the tabloid-soaked case was resolved, but the palazzo of Italian justice has many rooms, and the Corte Suprema di Cassazione—Italy's highest court—is expected to reinstate the conviction and make Knox a fugitive from justice.
The case captured global attention in 2007. And why not? It had an international cast and a lurid theory about a pretty villain who murdered an equally pretty victim the night after Halloween, in what the prosecutor initially described as an occult sex game gone wrong. The case was ratings gold for American television and sheer delight for Britain's notorious tabloids, as well as Italian papers that saw the case as an example of American arrogance and depravity.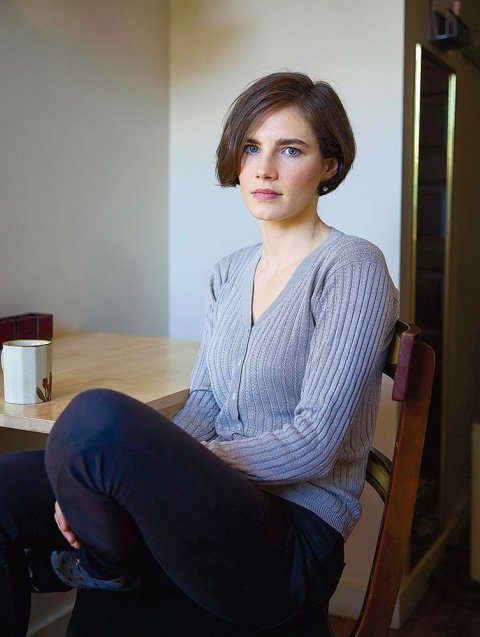 Meredith Kercher, 21, a British national on her junior year abroad and studying at the University of Perugia, died of a knife wound to the throat and was left half-naked in her locked bedroom in a stone cottage that sits beside the historic Perugia centro, with its famed Etruscan arch and medieval churches rich with the works of medieval and Renaissance masters. The following morning, Knox, one of three women who shared the apartment with Kercher, was first on the scene. She says she had come home after spending the night at her boyfriend's house.
Four days later, police arrested Knox, then 20, after interrogating her all night and producing two statements she'd signed, admitting that she had been inside the house when Kercher was killed. They also arrested her Italian boyfriend of about two weeks, Raffaele Sollecito, 23, as well as a 38-year-old local bar owner and musician from Congo named Patrick Lumumba. Law enforcement announced that the three had together killed Kercher. The Perugia perp walk ended without much information, so the press corps went straight to social media, where they turned up a trove of material—including Knox's MySpace nickname, "Foxy Knoxy," as well as pictures of Kercher, the victim, in a vampire costume with fake blood drizzled on her chin, and of Sollecito in a Halloween costume: a mad doctor wielding a cleaver. A few weeks later, police released Lumumba, who had an alibi, and arrested another African-Italian, Rudy Guede, then 21, whose fingerprints and DNA were the only ones in the murder room. The police and prosecution selectively leaked evidence to the press.
I arrived in Italy in 2009, expecting to write a book about why this American college girl who looked like a J. Crew model had gone Charlie Manson in one of the cradles of Renaissance art. After a month of walking up and down the vertiginous lanes and piazzas of the city, interviewing lawyers, police and witnesses, I had learned that numerous "facts" reported in the press about the case—blood-smeared bathroom walls, a crime scene scrubbed with bleach, students caught with a bucket and mop—weren't in the court record. Foxy Knoxy's "confession" didn't look like a confession when read in its entirety. No matter: The story was rapidly unfolding in ever more titillating ways. Perugia authorities leaked Knox's supposedly sex-drenched jailhouse journal, which was actually filled with accounts of her being afraid of being raped by a menacing guard.
During my 10 months in Perugia, in many sessions with Perugia prosecutor Giuliano Mignini in his office stocked with sinus medicine, toy models of carabiniere in uniform and portraits of Italian prosecutors murdered by the Mafia, we discussed his theory of the crime, which shifted in terms of motive—sometimes robbery, sometimes female jealousy, sometimes just depraved sex. I also conducted dozens of interviews with other lawyers involved in the case; communicated with the defendants; interviewed their families and friends; and, with a team of researchers, examined court records and police witness statements. In the end, I concluded that the case against Knox was built on bad police work and bias—legal, personal, gender and national. I believe that every item of circumstantial evidence against the students can be explained by the predictable confusion of a naïf in a country whose laws and social mores she didn't understand, being grilled by cops in a language she spoke poorly. There was bad police work and prosecutorial haste in a small town under intense media pressure, and the prosecutor blamed Knox while ignoring other, more plausible suspects. I wrote in my book that the conviction of Amanda Knox was a miscarriage of justice.
If the Italian court reinstates her conviction, the case will be transformed from a sex-murder scandal into a diplomatic showdown between the United States and Italy. Given the stakes now, one might assume the Italian court has a solid basis for throwing out the lower court ruling—some startling new piece of evidence. It does not.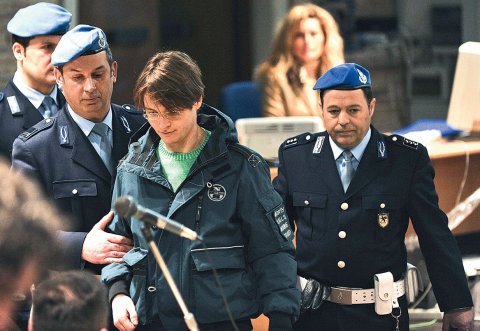 A Blood-Smeared Bath Mat
To understand this twisted and endlessly twisting tale, one must begin with Perugia, a walled mountain town in Umbria that has been inhabited for 3,000 years and is home to some of the greatest works of art and architecture in Western civilization, including masterpieces by Perugino, Giotto and Raphael. Culturally sophisticated, it is also remote and provincial. From the moment the prosecutor looked down upon the bloody corpse of Kercher, the case was steeped in small town rumor, local lore, esoteric ideas and religious symbols. Italian newspapers speculated that the case was connected to the Masons, the once-powerful secret society linked to the mysterious Knights Templar, an ascetic order that resided in Perugia in 1400s. Today there are more Masons per capita in Perugia than in any other Italian city.
The walled city's current inhabitants feel under siege by immigrants and criminals. Moroccan and Albanian gangs roam its streets and settle their disputes with knives; international syndicates ship heroin intended for Rome through its train station; prostitutes in miniskirts and thigh-high boots peddle their services on the streets of the industrial sprawl on the flats below the hilltop town.
No one was more imbued with the local lore and alarmed by the twin sieges than Mignini, a lifelong Perugino, who saw at the bloody crime scene ominous signs of a deviant ritual cult. He told me he knew from the beginning that the culprit was almost certainly a foreigner. He also suspected that another, never-apprehended person was on the scene, orchestrating the action, like a malign master of ceremonies.
A devout Catholic known to have consulted a religious psychic for a previous case, Mignini was on the lookout for the uncanny, and in the Knox case he found it: from the day of the murder (All Saints' Day, when Italians visit cemeteries and lay flowers on family plots) to Amanda Knox herself, a light-eyed stranger who could have been the real-life model for Perugia's Madonna delle Grazie, a large, 15th-century painting before which generations of Perugians had genuflected, showering it with symbolic votive offerings. A poster of the town's Madonna hung behind the desk in the prosecutor's office.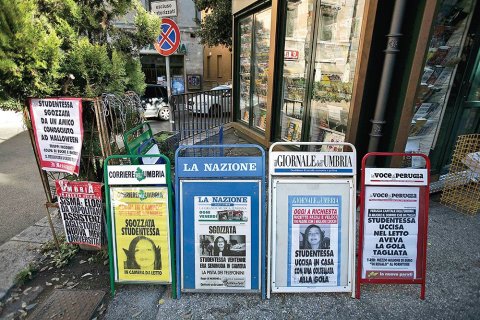 The bewitching doppelgänger of that Madonna, Knox was born, and grew up in a broken family, in a section of suburban Seattle populated by immigrants, mega-churches and check-cashing storefronts. A good student with a knack for languages, she paid her way for a semester studying Italian at the Università per Stranieri (University for Foreigners) in Perugia during her junior year at the University of Washington. Friends described her as no more of a party animal than the average college kid, a girl who smoked a little weed, a naive, free-spirited hippie chick who liked camping.
After arriving first on the scene the morning Kercher's body was found, Knox was in the house for several hours before she called police. She has consistently maintained that she had spent the night at her boyfriend's house, which was a short walk away, and returned in the morning to shower. She says the outside door of the house was unlocked. Inside, she saw Kercher's door locked and noticed a blood-smeared bath mat in the bathroom, but took a shower anyway. She then returned to her boyfriend's home, bringing him back to the house an hour later. That's when they noticed a broken window in one of the four bedrooms and called the police.
At the police station that evening, where Knox and Kercher's other two roommates gathered with some of the victim's friends, some noted that Knox didn't cry.
Unlike her Knox's Italian roommates, who brought lawyers with them to the police station in the hours after the body was discovered, Knox and Sollecito repeatedly returned to the police station for questioning without lawyers. She never asked for a lawyer, never contacted the American Embassy and told her mother she was cooperating so readily because she thought the cops needed her help. She didn't know, of course, that the police were already tapping her phone and that of her boyfriend.
Police were almost immediately suspicious of the boisterous American. She nuzzled with her boyfriend in the garden as police examined the crime scene indoors—an image Italian television captured and re-looped for broadcasting endlessly in the months to come. She did yoga stretches in the police waiting room, and Kercher's British friends said she never seemed to really grieve over Kercher's brutal death.
The police called Knox in for what she thought was help four days in a row. On the fourth, the police questioned her throughout the night. In the morning, they emerged with a signed, typed statement in which Knox said she thought she'd been in the house while Kercher was being murdered; she'd heard her roommate screaming and said a well-liked local musician and bar owner, Patrick Lumumba, was in Kercher's room with her.
Perugia police conducted the interrogation that produced that confession in a room set up for audio and video recording, but never produced any recording of this marathon session with Knox, rendering the statement inadmissible in the trial court (although the high court ordered the appellate judges to consider it anyway). Knox claims police threatened her that night with 30 years in prison, insisted they knew she'd been inside the house and hit her to get her to say she was there with Lumumba. The police were fixated on Lumumba because he was the last person Knox texted the night of the murder, typing the Italian version of "see you later"—a common sign-off in English but one the Italian police took to mean that they'd get together later that night: to murder Kercher.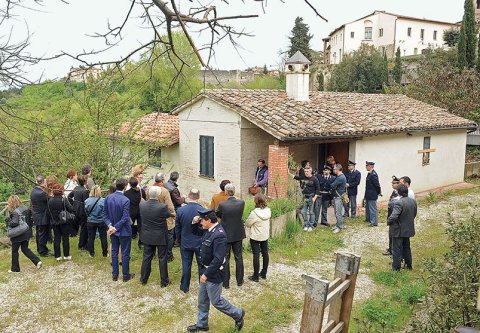 A friendly female translator working for the police also encouraged her to confess, explaining that when traumatic things happen, memories fail. After she was arrested, Knox wrote in a notebook that she wasn't sure of the memory described in her signed statement, but she did not officially retract her claim that Lumumba had been in the house. She might have had a very good reason to doubt her memory of that night: She and her boyfriend had been smoking hash daily, spending the seven days and nights before the crime in a fog of cannabis.
The Italian Supreme Court ruled that Knox's confession could not be used in the trial, but it hung over her head from that day on because in Italy, civil cases filed against criminal defendants by victims run concurrent with criminal cases, and that confession would be admissible in the civil proceedings. In Perugia, the statement was almost universally seen as definitive proof of Knox's guilt. And legal experts say a confession, even a bogus, coerced one, permanently taints a trial and damns a defendant. "Everything changes after the confession, from interpretation to evidence to lay witnesses," says Saul Kassin, a John Jay College criminologist and expert in false confessions and their effects.
Other than this suspect confession, the police had little evidence against Knox. No scientifically credible physical evidence puts Knox or her boyfriend in the murder room. Contrast that to Guede, the African-Italian who fled to Germany a day after the murder. His fingerprints and DNA were found in the room and his DNA in Kercher's body.
In a desperate attempt to explain the lack of fingerprints or DNA in the murder room, investigators posited that the students had wiped them away, miraculously leaving only Guede's prints and DNA. When it came time to identify the murder weapon, one of the police officers plucked a large kitchen knife out of a drawer of knives at Sollecito's house, selecting it, he testified, based on "instinct." That knife remained for six days in a shoebox at an officer's home, highly uncommon practice for evidence. But weeks later, police forensic investigators declared they had found the victim's DNA on it. Independent experts later determined that the organic material the police had found on the knife was from a potato.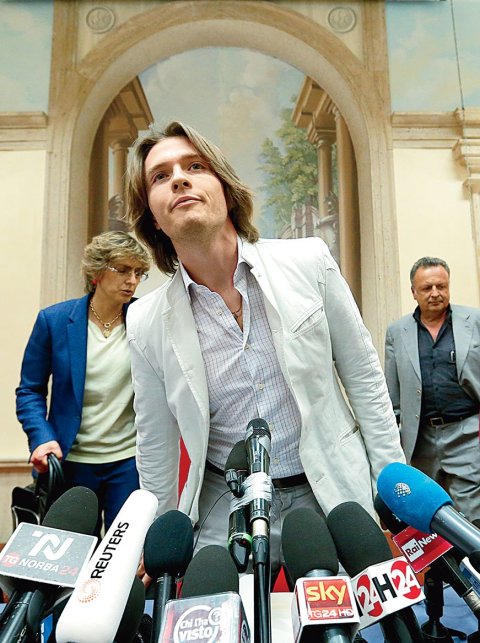 Equally embarrassing for police investigators was their sneaker evidence. Police jailed Sollecito because he owned a pair of Nikes that seemed to match a bloody shoe-print in the house. When defense investigators proved the shoe-print belonged to Nikes similar to a pair owned by Guede, the police rushed back to the crime scene—six weeks after the murder–and emerged with a tiny clasp cut from Kercher's bra by the killer, on which the scientific police later said they found Sollecito's DNA.
As laughably inept as all this police work was, the most bizarre aspect of the government's case was the prosecutor's theory explaining a smashed bedroom window: He said Knox and Sollecito had "staged" a burglary in a back room of the apartment by throwing a large rock at the window...from inside the room. But Guede, the man whose DNA and prints were found in and around Kercher, and in her empty purse, was a burglar who had, in the weeks prior to the murder, committed at least three break-ins.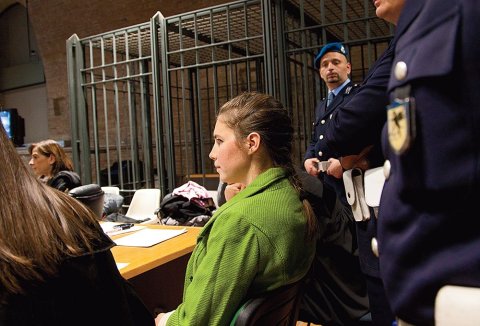 A Dickensian Twist of the Knife
With so much salacious gossip about Knox to feast on, the press mostly ignored Guede. They dismissed him as "a drifter" or drug dealer railroaded into jail in a special giudizio abbreviato—fast trial—without competent legal aid. He left Italy the day after the murder and spent several weeks hiding in Germany, sleeping in refugee shelters. German police arrested him when he hopped a train without a ticket and soon sent him back to Italy. He opted for a bench trial and was represented by one of Perugia's busiest criminal defense lawyers, Valter Biscotti, who took the case pro bono.
Biscotti had made a good living in Perugia representing local drug gangsters. Thanks to Biscotti's experience and deep connections with police and magistrates, Guede was arguably better represented than Knox was. Her legal team included a garrulous, aging local soccer star and a corporate lawyer from Rome—the latter selected by the Knox family because someone in his office spoke good English when they cold-called from Seattle in a panic after her arrest.
Born in the Ivory Coast, Guede arrived in Italy as a 5-year-old, with just his father. The single dad worked as a bricklayer and routinely left the boy alone, sometimes locked in a bathroom, until one of the child's teachers took pity on him, bought him clothes, mothered him and even made sure he made communion. By the time he was a teenager, Guede was as Italian as any Perugian, except that his brown skin and birth meant that under Italian law he was not a citizen but merely a "guest."
His difficult childhood took a Dickensian twist when the children of one of the richest families in Perugia, having met the teenage Guede on the basketball court, begged their father to take him in. For several years, the son of a bricklayer got a taste of European posh, vacationing in London and Sardinia. The family took Guede's education seriously, even springing for tutors, but when the patriarch discovered Guede was lying about keeping up with his studies, he cast him out of the family. When Guede was arrested for Kercher's murder, he was living in a small apartment reputedly paid for by the matriarch, who felt sorry for him.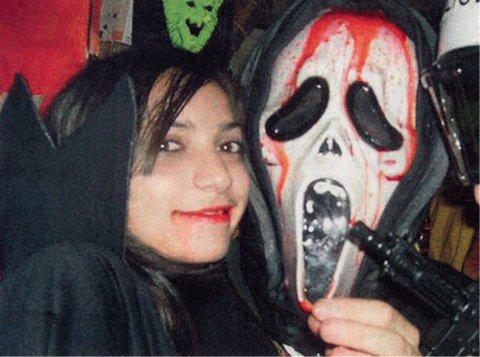 In the months before the murder, Guede seemed to be having profound psychological problems. Late at night, according to a student and friend of Guede's who spent the summer before the murder with him, he would go into fugue states and find himself miles from his bed, not knowing how he got there. His friend said Guede often preferred to sleep on the floor at his friend's apartment, where he would wake in the middle of the night and take on different personae—such as a dog or a professor.
In the two months before the murder, Guede on three occasions known to the Perugia police had broken into what he thought were empty dwellings—sometimes eating, turning up the heat and resting before making off with items from these homes or offices. A week before the murder, he was arrested with stolen goods in his backpack, having broken into a nursery school in Milan, hundreds of miles to the north, where he had lived for a time. The Milan nursery school proprietor who found him sitting at her desk on a Saturday morning had no idea how he got inside, but she recalled he was calm and untroubled when she called the police. The items included a computer lifted from a law office in Perugia a few weeks before by someone who had climbed in a second-floor window, turned up the heat, drunk a soda from the fridge and rearranged bits of broken glass into neat little piles. The week before, someone had broken in and cooked pasta in the kitchen, leaving small bowls around the children's cots.
The Milan police grilled Guede for several hours about the nursery school break-in, then called Perugia police and released him. One of the many mysteries of this case is why Perugia police apparently told the Milan police to let him go. He took a train back to Perugia, and a week later Kercher was dead.
Guede has never denied being in Kercher's room that night, and says he watched her bleed to death. He says that she invited him in earlier that night and that he was in the bathroom when he heard her screams. The facts are these: Kercher returned to her house after having dinner with friends, shortly before 9 p.m. The malfunctioning door to the cottage would stay closed against the sharp November wind only if locked with a key from the inside. This she presumably did, locking herself in with her killer. Her keys were never found.
What happened once she was inside is the central confounding mystery here. Guede's DNA was found in feces in an unflushed toilet not far from her room, leading some to theorize that she surprised him as he relaxed on the toilet, perhaps in another of his fugue states. The next morning her two cellphones were found in a private garden down the hill from her house. Guede's fingerprints were found in an empty purse on her bed, and his DNA—but not semen—was found in her vagina.
Guede's first known comments on the case came in a police-monitored Skype conversation with a Perugia pal while he was still in Germany, in which he said that Knox had "nothing to do with it." By the time Guede stood before an appeals judge two years later, trying to get his sentence reduced, his story had changed: He said he heard Knox arguing with Kercher over money the night of the murder. "She orchestrated it all," his lawyer said of Knox, "for sex." Guede's prison sentence was halved after that appearance; while Knox and Sollecito were sentenced to 26 and 25 years in prison, respectively, Guede's sentence was cut to 16 years.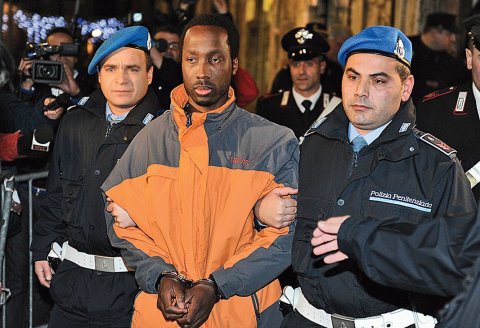 Paparazzi and PTSD
In October 2011, an appeals judge threw out those convictions, and Knox immediately booked a flight home, to real-time media coverage reminiscent of that for O.J. Simpson's white Bronco ride. CNN broadcast live footage of her British Airways flight touching down in Seattle. The American media treated her like a baby rescued from the bottom of a well, a heartwarming story of a rescued girl. This angered many people in Italy, still convinced that a spoiled and depraved murderer had slipped from their grasp. In the U.K., years of tabloid coverage bolstered a widespread belief that a callous and cruel American had killed a lovely English girl.
The appeals judge, Pratillo Hellmann, had considered the testimony of independent experts who contradicted the scientific police on the DNA. He dismissed the unrecorded "confession" and stressed the fundamental illogic of the theory that even though the fingerprints and DNA of a known burglar were at the crime scene, it must have been a "staged" burglary scene, not allowing for the possibility that an actual burglary was committed that night. He wrote that he believed Guede was the "single agent" of the crime.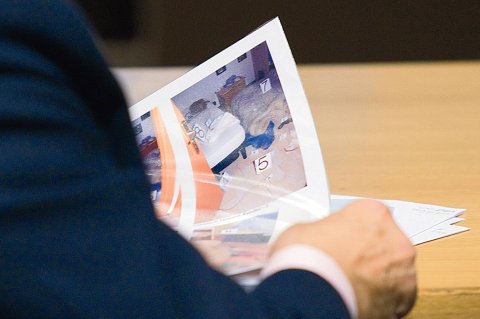 Hellmann's ruling cost him. He had been in line to be chief magistrate in Perugia but was savaged for his decision and retired. The chief high court prosecutor suggested Hellmann was delusional. The judge, he complained, had "lost the plot."
The prosecution appealed, and a year later the Supreme Court overturned Hellmann's decision and sent the case back to an appeals court, in Florence. At that point, it was fairly clear that no matter what any lower appeals court ruled, future appeals to the Supreme Court would be futile. And indeed, a Florence appellate court upheld the trial conviction last summer. The defense's appeal of that decision will be ruled upon this month, but it's seen as pro forma at best because the same court ruled a year ago against an acquittal.
Since 2011, Knox has been home. She wrote a book for a reported $4 million advance, broke her years-long silence with ABC News's Diane Sawyer, moved to Brooklyn, returned to Seattle, started freelance writing and got engaged. Paparazzi still occasionally stalk her. According to a friend, she regularly sees a therapist for PTSD. Sollecito, too, left Italy for a while, writing his own book about the case and traveling around America (even dropping in at the Burning Man festival a few years ago) before returning to Italy, just in time to have authorities seize his passport after the appellate court reinstated the conviction. At that point, after providing an alibi for Knox for five years, Sollecito now says he doesn't know if she stayed in his house all night or not.
Sollecito's waffling on this point is the only bit of evidence that has changed since the conviction. To believe that he and Knox are guilty, one must still believe that although a known burglar's DNA and fingerprints are the only material evidence of anyone other than the victim in the murder room, the students staged a burglary to cover up their participation in what the prosecutor suggested was a sex murder.
The implausibility of the prosecution's scenario is shocking from the outside but is acceptable in the Italian legal system, where the narrative is more important than the details, and cultural norms often favor conspiracy theories over simpler explanations. Unlike the Anglo-Saxon system, which is adversarial, the Italian system is inquisitorial (with roots in ancient Rome, the medieval Papal States and then Fascist Italy). Under this system, prosecutors are not required to convince judges and jurors "beyond a reasonable doubt."
That River of Blood
It would be grossly unfair to suggest all Italians supported this modern-day burning of the American witch, but observers who had a sense that an injustice was being done could do little, and few dared speak out. One reason is that in Italy, it is a crime to "insult" public officials or damage the reputation of a magistrate. In the Knox case, the police and prosecution filed numerous slander suits against groups and individuals, including journalists and the Knox and Sollecito families.
The police also arrested local blogger and journalist Frank Sfarzo, who said they roughed him up. Under the honor and slander laws, the prosecutor charged Sfarzo and at least three publications or journalists who have challenged the law enforcement version of the story. Prosecutor Mignini had an Italian journalist thrown in jail for investigating his conclusions in another case—leading an American writer covering that story to flee Italy for fear he'd be arrested.
Italian journalists and foreign reporters working in Italy heed these laws, which is why an annual ranking of press freedom by nation puts Italy in the "partly free" category (along with Mali and Algeria)—the only Western European country to fall into that category.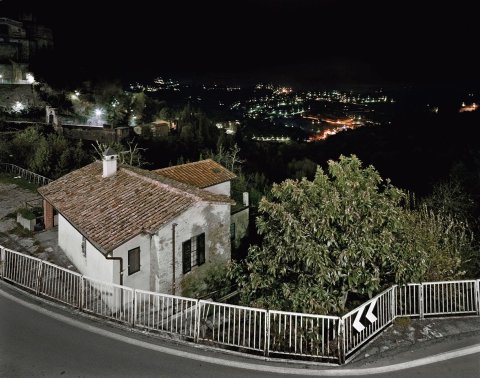 In Italy, I covered the story as I would have at home, asking questions and following leads where they led. What most astonished me about the case, as an occasional member of the media pack, was the lack of curiosity about Guede. The Kerchers have claimed that the media were far more interested in Knox than anyone else in the case—including the man who testified in open court that he sat with Kercher as she died, never called police for help and was still unable, he later recalled, to get the sight of the river of her blood out of his mind.
That was as close to a real confession in open court as the case ever got.
When the Corte Suprema di Cassazione upholds the trial conviction, which seems inevitable, Raffaele Sollecito will likely be taken to prison. Guede, still serving his prison sentence, could be released in a few years. The big question is whether the Italians will formally request the U.S. to extradite Knox.
Under the rule of Italian criminal procedure, the chief appellate prosecutor in Florence—the venue of the last appeal—will have the option of asking the minister of justice to make that request. (The minister, Andrea Orlando, is a political appointee of Italian Prime Minister Matteo Renzi.) If he makes that request, the State Department must respond, and the Knox story will become a Washington, D.C., story. If State approves it, the request goes to the Department of Justice, which in turn sends a request to the U.S. attorney in whatever district Knox resides in. That U.S. attorney would file a complaint and arrest her, then ship her back to Italy.
Knox's best chance for avoiding extradition would be to convince the State Department to rebuff the Italian minister of justice. Knox now has some of the best legal defense in the nation: She is represented by Washington lawyer Bob Barnett, who has represented President Bill Clinton, among other luminaries. Barnett has instructed the Knox family not to speak about this matter, and he declined to comment to Newsweek.
A State Department source tells Newsweek that diplomats in both Italy and the U.S. expect an extradition request to be denied: "I don't think either Italy or the U.S. wants a major burr under our saddle in terms of relationships between our countries, and this would be that, if the Italians pushed it." If they do, the source adds, there "is not any way" the U.S. will arrest Knox, nor will it have her declared a fugitive.
The elected Italian government in Rome is separate from the judiciary, and traditionally the two branches do not have warm relations. "I know the Italian government was rolling its eyes" over the prospect of the case reaching this phase, the State Department source says, adding that Rome faces "a real political problem" if the judiciary requests extradition.
The American diplomat predicts the Italian court won't ask to extradite.
One member of the judiciary who agrees with the Americans that the case doesn't stand up to scrutiny is former Perugia appellate Judge Pratillo Hellmann, who overturned the conviction. In an interview with Newsweek, he called the investigation "scarily amateurish," adding, "The problems with the scientific evidence all come from the same source. They do not know how to conduct investigations. The prosecutor doesn't, and in this specific case, nor do the police."
Hellmann blames self-protection among the fraternity of magistrates (the civic category to which both judges and prosecutors belong) for the current conundrum. "It was simpler and more useful career-wise to convict them," he says of his fellow judges. "You need to be within the system to understand. The magistratura is a sect. I never really got involved with the politics within it. I was just the kind of judge who did his work and that's it. Inside the system, there are parties, and if you are not part of one of them, you are out of the game."
Asked whether he thinks bias played a role in the case, Hellmann says, "Absolutely! It is striking how biased it was." He adds that Italy's Supreme Court put itself in a bind when it ordered the trial not to consider Knox's allegedly coerced confession but then ordered the appellate courts to consider it. "That is quite a frittata," he says. "They are contradicting themselves."
Whatever Italy's top judges decide on March 25, one thing is certain: The extraordinary feats of logical contortion already achieved in nearly eight years of litigation in the caso Kercher might still be surpassed.
Reported in Italy by Giulia Alagna.