It was before dawn at Observation Post Mest-Malak, a U.S. Army outpost surrounded by Taliban-controlled villages in eastern Afghanistan, when the men in Blackfoot Company 2nd Platoon first noticed that Bowe Bergdahl was missing. An Army veteran who says he was one of Bergdahl's closest friends in Afghanistan and spoke to Newsweek on the condition of anonymity, remembers the moment well. "[Specialist Shane] Cross came over and he whispered, 'Hey, you seen Bergdahl?' and I knew instantly he was gone. I said, 'He's gone. He's fucking gone.'"
The U.S. Army boasts that it does not leave men behind, so when Private First Class Bergdahl disappeared in Paktika province on June 30, 2009, the Army was going to find him, no matter the cost.
His platoon-mates all knew Bergdahl was eccentric, a quiet kid who prided himself on the wilderness survival skills he learned growing up in Idaho. He was one of the fittest in the platoon, two of them told Newsweek, and he was meticulous about the gun-cleaning, field-manual-memorizing details of military life. He and his buddies liked to spend nights drinking chai with the Afghan National Police officers stationed up on a dusty hill. He smoked a pipe. Some of the guys thought he was weird, but they all thought he was reliable. "Up until the second he walked away, he was the example of the good soldier," says Army Specialist Gerald Sutton. "He was always doing his job. We never had to worry about him." Bergdahl's close friend from the platoon adds: "He always did what he was told, always there to help you. Always."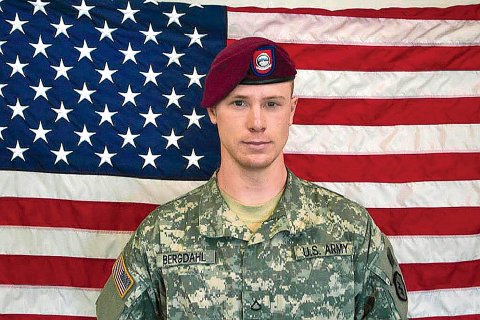 In downtime bitch sessions, when the men talked about shooting themselves in the foot or other schemes to get out of the war early, Bergdahl reportedly said his plan would be to walk to India. Or he said he would shed his weapons and gear, Siddhartha-like, and join the Kochis, nomadic Pashtun tribes whose dark tents dotted the Afghan valleys that looked eerily similar to the Idaho backcountry where he had honed his Man vs. Wild skills. His buddies thought it was just talk. "Everybody wanted to leave. We thought he was just venting," the friend says. "We didn't take it seriously. [At OP Mest] you couldn't even walk outside the base. We were in contact with the enemy anytime we left.... It was like, 'Whatever, [Bergdahl], you're full of shit.'"
But he did leave. Alone and unarmed, the 23-year-old was abducted within hours by local Zadran tribe militants, sources tellNewsweek, who passed him up the Taliban's regional chain of command. He was held as a hostage for five years, and only returned last year after a prisoner swap that freed five Taliban fighters from the U.S. military's Guantanamo Bay Detention Camp.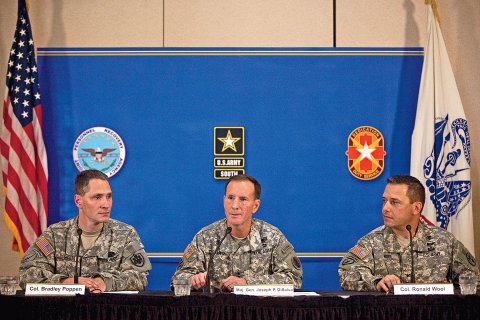 Ten months after returning to home soil, Bergdahl was formally charged on March 25, 2015, with two crimes under the Army's Uniform Code of Military Justice: "Desertion With Intent to Shirk Important or Hazardous Duty" and the more serious "Misbehavior Before the Enemy by Endangering the Safety of a Command, Unit or Place." He is awaiting an Article 32 hearing, similar to a grand jury, and is working a desk job at Fort Sam Houston in San Antonio. The Army tries dozens of desertion cases each year (17 men were found guilty of the charge in 2009), and the maximum punishment is five years in military prison, a dishonorable discharge and the loss of back pay. The misbehavior-and-endangerment charge is far more serious, exceptionally rare (according to Stars & Stripes, the last high-profile case was in 1968) and brings the maximum penalty of life in prison.
'You're Gonna Be Looking for Bergdahl'
Why Bowe Bergdahl walked into a hostile war zone isn't much clearer now than it was the day he left. OP Mest was operating without an officer at the time, and according to his lawyer, Bergdahl snuck away to report disciplinary problems in his unit to an officer at a nearby base.
For the men he left behind in Blackfoot Company and the 1st Battalion of the 501st Regiment that night, life in Afghanistan changed instantly and dramatically. "From the second he left until we left the country, our whole mission was screwed up," Bergdahl's friend says. "[In] every operation order until March 2010, he was thrown in the mix: 'You're gonna be looking for Bergdahl.'"
"It changed the mission [in Afghanistan] for everyone," says Sergeant Jordan Vaughan, who served in a separate Blackfoot Company platoon and says he was sent on at least 50 missions to find the missing soldier. "We stopped the regular counter-insurgency mission and instead went and looked for Bergdahl." According to Vaughan and other men from Blackfoot Company, at least eight soldiers were killed on those searches. Platoon medic Josh Cornelison told NBC News last June, "Every single person that died [out there] was doing something to find Bowe Bergdahl."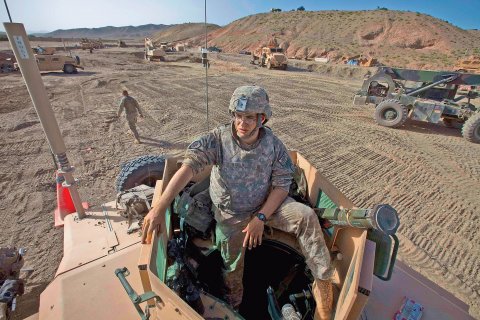 In both legal and moral terms, the charge that Bergdahl's actions led to the deaths of fellow soldiers is the most important and disturbing one he faces, and yet the Pentagon has steadfastly denied the claim. "I do not know of specific circumstances or details of U.S. soldiers dying as a result of efforts to find and rescue Sergeant Bergdahl," former defense secretary Chuck Hagel said last summer. Bergdahl had been promoted during his captivity.
The families of those fallen men are outraged and frustrated by this apparent contradiction of facts and testimony. "They're not liars," says Cheryl Brandes of the soldiers' claims. Her son, Matthew Martinek, died from wounds suffered during an ambush on September 4, 2009, while on a mission, his comrades told her, to find Bergdahl. "There needs to be an investigation," she told Fox News. "Why is this such a cover-up? Why can they not just tell us, 'Yes, your son was looking for another soldier?' What's so bad about that?"
The Pentagon cannot answer Brandes without conceding an awkward and troubling fact: On the day her son was flanked by Taliban militants in an ambush that also killed 2nd Lieutenant Darryn Andrews, officials in Washington and Kabul already had overwhelming intelligence that Bergdahl was no longer in Afghanistan.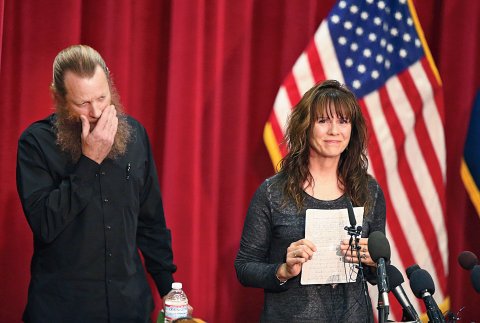 'We Assumed It Became a CIA Operation'
From the hilltop guard post at OP Mest, it was just 25 miles or so to the Pakistani border, and, according to a former State Department official who spoke to Newsweek on the condition of anonymity, there was a widespread assumption in Kabul that Bergdahl would be shuttled to Pakistan as fast as his captors were able.
The day he was reported DUSTWUN (Duty Status Whereabouts Unknown), American military commanders working with the International Security Assistance Force (ISAF) ordered a secretive military unit—variously referred to as the intelligence support activity, mission support activity, the activity or gray fox—to track leads about his whereabouts. One of the first officers on the case was an unconventional-operations specialist who was attending a jirga, a meeting of Afghan tribal elders, when he got the call about Bergdahl. The officer, who is not authorized to discuss the case and spoke on the condition of anonymity, says, "I got a call from our guy in Kabul. He said, 'Hey, we got a lost puppy.'
"We just happened to be talking to the elders in this tribe with knowledge of the area [where Bergdahl went missing]," the officer tells Newsweek. He says he immediately got to work, calling dozens of sources across Afghanistan. "We talked to Taliban lawyers and mullahs, border security police, a lot of people."
The intelligence-gathering quickly brought precise information about Bergdahl's captors. "We knew how they were going to move him, where they were going to move him. We figured it would be 48 hours at the most before he was across the border," the officer says. When he investigated whether the Army could prevent Bergdahl's captors from taking him across that border, the answer was clear. "There is no way to shut down border traffic. It's the Silk Road, for God's sake," he says. "It's been a smugglers' transit route for thousands of years. So [the Taliban] better be pretty good at it. And they are."
Within days, this officer was told by his superior to give up the search: "I was told to drop it, that someone else has got it." The following week, he learned that the Joint Special Operations Command (JSOC), which planned and executed the most sensitive raids of the war—including Operation Neptune Spear, the mission that killed Osama bin Laden in May 2011—had also been called off. "When JSOC was told to stand down," the officer tells Newsweek, "we assumed it became a CIA operation in Pakistan."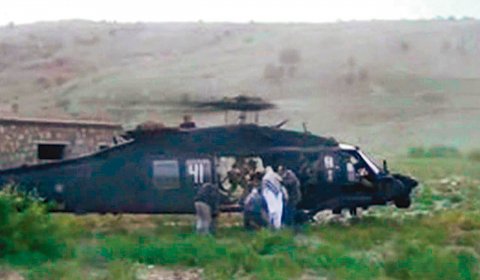 The moment Bergdahl was taken across the Afghan-Pakistani border, the search for him jumped its own distinct legal boundary. Rescuing the "lost puppy" went from the purview of traditional military operations to a covert intelligence mission. "Anything south of that line was outside the area of Operation Enduring Freedom," the military mission in Afghanistan, the officer says. At that point, "it would have taken the president or a CIA operation to call a cross-border raid."
By the second week of July, civilian and military officials were so confident Bergdahl had been smuggled across the Pakistani border that the JSOC and clandestine special operations units were called off the search…
So why did the Army continue to send infantrymen in Afghanistan on dozens of missions in hostile territory to find him?
A High-Value Hostage
The militants who captured Bergdahl were never coy about their identity or why they had kidnapped him. Two days after he was abducted, they held the Taliban equivalent of a press conference to take responsibility and make their demands. "The case will be referred to Sirajuddin Haqqani and other top Taliban leadership," Mullah Sangeen, a well-known Taliban commander in Paktika, told a CBS reporter on July 2, 2009. "They have to decide the future of the U.S. soldier, but we would not mind a prisoner exchange."