So suddenly ubiquitous have drones become that there is now even a word for the pictures taken by these flying cameras – dronies have become the new selfies. In London, you can already see a new breed of drone owners out at the weekends on Hampstead Heath, in Richmond and Greenwich, honing their radio-control skills. And given how affordable drones now are, you can expect to see a lot more of them this summer.
What makes the Zano Drone, which comes onto the market in June, particularly interesting is, first, its minuscule size and, second, that it can follow you around. At 2.5in by 2.5in (6.5 x 6.6cm), it fits comfortably in the palm of your hand. It weighs just under 2oz and the battery can be charged through either a micro USB on board the drone or externally through a special adaptor. This gives it a flying time of between 10 and 15 minutes and a range of between 50 and 100 feet. The camera provides wide-angle 1080p high definition video or 5 megapixel still photographs and, according to the developers Torquing, future software updates will offer Zano owners even higher resolution videos.
You fly the Zano with another hand-held device, your phone, and this is what allows it to follow you around like a faithful flying dog on an invisible lead. Onboard Wi-Fi connects it to your phone or tablet and the piloting is done through a companion app. You steer with a pair of on-screen sliders or by using virtual joysticks for more precise control. But no training is required – it's all intuitive and easy to operate. The Zano also dodges obstacles and can return to you automatically.
Since we're yet to see the Man Ray or Cartier-Bresson of drone photography, the Zano falls firmly into the boy's toys category. But for around €240, you are entering this world for little expense and less trouble. But be warned, once hooked you may then want to start looking at the something more versatile, technologically advanced and considerably more expensive. The next step up is the Vision Augmented Piloting system quadcopter that responds to hand movements – for around €750 – and after that it's high-tech hoverers that shoot 4K video and 12 megapixel photographs for €3,500. But that's another story.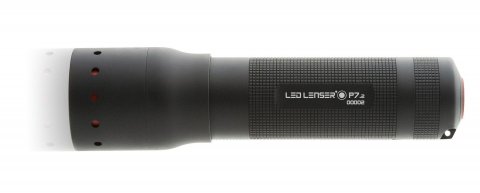 LED Lenser P7
There are torches and then there are LED Lensers; the latter are high-powered and make use of cutting edge LED technology to produce a clear, strong beam. German manufacturer LED Lenser makes a wide range but the P7 has become the most popular probably because it is the most versatile. It has a black aluminium case with a knurled grip, is 13cm long, weighs 175g and is thus strong, comfortable, balanced and light, while boasting 200 lumens of focusable light. The company claims this gives a 260m beam range, which is remarkable, and it is the brightest flashlight of this size I've ever used. A major caveat: there are a significant number of Chinese-sourced LED Lenser fakes on the market, so be suspicious of any such torches being offered at bargain prices. Genuine LED Lensers are not cheap – Maplin, for example, sells the P7s for £49 (€68).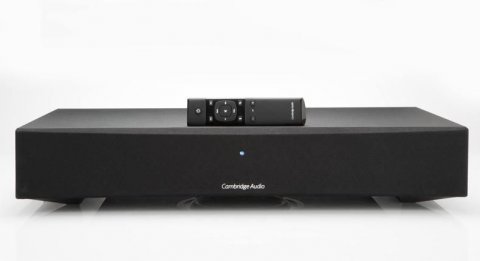 Cambridge TV2 Speaker Base
Soundbases and soundbars have been hailed as turning watchingTV into a home cinema experience. These boxes, which sit under or in front of the TV, provide a reasonable, affordable improvement on the poor audio quality offered by wafer-thin modern TV sets. I prefer the simpler soundbases to soundbars as they offer a good rounded sound without the need for a sub-woofer. This one is just an oblong black box (550 mm wide and 100 mm high), but it's neat enough and TV sets with up to 40in screens perch comfortably on top of it. The two mid-range speakers are on the front panel behind a removable cloth grille. There are "film", "music", "TV" and "Voice EQ" settings to play with. Overall the sound quality is balanced, clear and resonant, particularly effective for films. £200 (€278) from Richer Sounds.