It's late March when Lauren Book and I head into the bowels of the Florida Civil Commitment Center (FCCC), armed with loose-leaf paper, pencils and the knowledge that we are about to sit face to face with three of the most dangerous sexually violent predators in the state. "This is the most manipulative crowd on the planet," says Kristin Kanner, director of the Florida Department of Children and Families' Sexually Violent Predator Program. And one of the men we're seeing today has been sending Book and her father angry letters for the past few years.
The FCCC is surrounded by seemingly endless stretches of sugar fields, cow pastures and orange groves. Wrapped in 12-foot barbed wire fences and guarded with more than 200 cameras, it is where Florida keeps 640 of its worst sexually violent offenders. About half have committed crimes against just children, a third against just adults.
Visits like ours are rare. Aside from prosecutors, defense attorneys and legislators, the last time anyone from the general public was granted this kind of FCCC access was in 2013, Book's first visit. Her father, Ron Book, routinely referred to as one of the most powerful lobbyists in Florida, was not happy about that trip. "I just don't like exposing her to the population," he explains. "These are people one step away from killing a kid. People who stole children's childhoods."
Lauren Book, who's 30, is one of over 42 million adult survivors of child sexual abuse in the U.S. For six years, starting when she was 11, her family's live-in nanny sexually abused her. Today, she teaches children, parents and educators about child sexual abuse and prevention through her nonprofit, Lauren's Kids. "There was a prevailing thought that child sexual abuse only happened in those neighborhoods over there, with those kids, not in our private school, in our gated community," says Book, who grew up in a wealthy part of South Florida. "It was important to say, 'Yes, it does happen to blond-haired, green-eyed kids who go to the university school.'"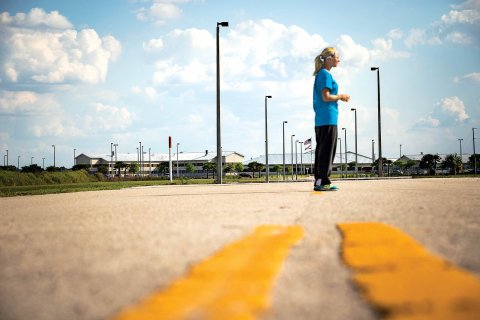 When we walk into the FCCC's main entrance, the first thing we see is a large poster announcing a sexual-abuse awareness fundraiser among residents and staff. Book, Claire VanSusteren (communications director of Lauren's Kids) and I had already agreed to background checks, so all that was left to do was present our IDs to the guard and hand over our personal belongings. We walk through a metal detector and into an interior hallway, where a reassuringly large security guard leads us to the visiting room. "Do you stay for the interviews?" I ask, hoping his answer is yes. He nods.
The room is large and sterile, with white tables, blue chairs and vending machines pushed up against one wall. Defense attorney Jeanine Cohen; Brian Mason, a lawyer with the FCCC; and the security guard sit nearby, but it's clear that Book, VanSusteren and I will be the ones sharing a table with each of the sex offenders. I immediately flash to a piece of advice an expert gave me: "Odds are, in a facility you'll be safe. But don't let [the sex offenders] sit between you and the door." He added, as if reading my mind, "It's right out of the movie—Hannibal Lecter!"
In Florida, it's legal to lock up sex offenders after they've served their sentences, as long as they've been deemed too dangerous to rejoin society. The process, called civil commitment, has existed here since 1999, when the Jimmy Ryce Act took effect in honor of a 9-year-old boy who was abducted on his way home from school, then raped, decapitated and dismembered. When sex offenders complete their time in prison, Florida's Sexually Violent Predator Program reviews their cases, looking for evidence of "a mental abnormality or personality disorder—something that makes them likely to reoffend," Kanner says.
[Related: U.S. Arrests 1,140, Including 3 Soldiers, on Child Sexual Predation Charges]
Once civilly committed, residents spend six to seven years, sometimes longer, undergoing extensive treatment, and they need to show rehabilitation before they are considered for release. While it's unlikely someone would be let out without participating in treatment, special situations do occur—as when a resident is "severely medically compromised," Kanner says, or "'ages' out of the risk to reoffend." For some residents, refusing treatment means spending the rest of their lives inside those 12-foot barbed wire fences.
Today, civil commitment is legal in 20 states and under federal law, and it's deeply controversial. "If you ask any psychologist involved in [civil commitment], they'll tell you that treatment is the only thing we know that will change someone," says Kanner. Since 1998, 932 sex offenders have been civilly committed at the FCCC, and on average, 85 percent of them opt for treatment. "Research shows that sex offenders who receive specialized treatment services reoffend at lower rates than those who don't get treatment," says Jill Levenson, an associate professor of social work at Barry University who researches sex offender policy and treatment. "Is it perfect? No. Treatment doesn't work equally for everyone. People die after getting chemo, but we don't say it doesn't treat cancer."
Indeed, the civil commitment system doesn't always work as it's supposed to. A recent investigation by the Sun Sentinel found that over a 14-year period, Florida considered committing but then released 594 sex offenders who were later convicted of other sex crimes. These men went on to molest over 460 children, rape 121 women and kill 14, the Sun Sentinel reported. The rate of recidivism among child sexual abusers is 13 percent, according to the Centers for Disease Control and Prevention, and research shows that sex offenders with stable jobs, housing and social supports are far less likely to reoffend. Yet Florida does not offer supervision programs to offenders after they are released from the FCCC. "They're just let out, which I think is counterintuitive and counterproductive," says Kanner. "You're setting them up for failure."
Civil commitment is also expensive—the FCCC cost $62 million to build and now needs about $24 million a year to operate. In 2010, the 20 states with civil commitment programs spent nearly $500 million on 5,200 offenders, according to an Associated Press analysis. Another concern is that civil commitment violates offenders' rights. In Minnesota, a federal judge recently ruled that the state's sex offender treatment program, which holds more than 700 people, is unconstitutional. Since the program launched in the 1990s, no one has been fully discharged.
David Lisak, board president of 1in6, a nonprofit for male victims of child sexual abuse, is a leading psychologist who studies child sexual abuse and non-stranger rape. "What frightens me," he says, "is when I see people winking at each other so we can all pretend this really does pass constitutional muster, because—wink, wink—we're treating these people for a mental illness, when the same people will tell you in the next breath, especially off the record, that they view these people as untreatable."
A man starts walking toward Book, VanSusteren and me. We don't know much about him other than he's 51 years old and his public record includes two offenses, one for kidnapping and the other for lewdly fondling, assaulting, or committing or simulating sexual acts on or in the presence of a minor. Since he asked to remain anonymous, I'll call him Jesse. His shiny bald head, thin mouth and short-sleeved collared shirt make him look more like a wimpy uncle than one of the state's most dangerous predators. Book stands up, extends her hand and says, "Thank you for taking the time to talk with us."
"Anything to give back to the community and advocate for the kids," he says, shaking her hand, then mine and then VanSusteren's.
We sit down, and Jesse adjusts his chair, smiling hesitantly. "What led you here?" Book says.
"My awareness," he says, sounding as if he's regurgitating treatment literature. "Realizing the pain I've caused in my victims' lives and in their families and communities. Everyone is affected. I didn't want to come here, but I knew I needed help." He explains that he was raped at 13, sexually abused by his brothers and beaten by his father for over a decade. Later, he drank. "Offenders don't go out and rape someone because a lady in the bar won't have sex with them. Realize [that] there's always something going on in that person's life that they never addressed."
When he talks about his father's abuse, his mouth starts quivering. "Feeling that inadequate, I didn't know how to ask for help. My dad always taught me to resolve things through anger, and I became a master at that. I'd go to any length to get what I needed." It dawns on me that Jesse was exactly the kind of child Book now works so hard to reach.
He looks at us with hazel eyes that seem to be getting bigger, sadder and wetter with each second, and as I scribble down his words, I remember something Kanner told me a few days earlier: "Listen to what they say with a grain of salt. Most psychopaths are very charming. You want to like them."
'That's What I Did Wrong'
Growing up, Lauren Book was the eldest and self-professed "goody two-shoes" of the three children. Her father was often traveling or working long hours, and her mother was busy running a chocolate shop. As she writes in her memoir, It's OK to Tell: A Story of Hope and Recovery, she often dreamt about breaking her leg "so I could be the center of attention for a day."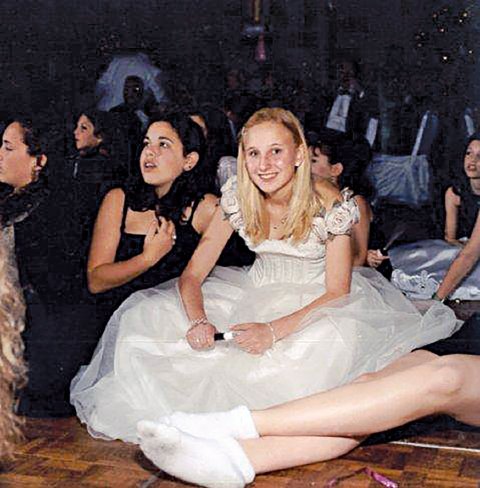 Then her parents hired Waldina Flores through a reputable nanny agency. At first, Flores doted on Book, giving her extra dessert, letting her stay up late and telling her how pretty she was. This is called grooming: A predator identifies his or her prey—typically a lonely, shy child whose parents aren't paying attention—and showers him or her with special attention. Book latched on to Flores as a surrogate parent. "Love and consistency and stability, that's all I wanted in my entire life," Book says.
One day, Flores told her to stop chewing gum. "I said in my 11-year-old sassiness, 'What are you gonna do about it?'" Book recalls. "She proceeded to stick her tongue in my mouth and take the gum with her tongue." The abuse escalated from there.
Over the next six years, Flores performed oral sex on Book and forced Book to do the same on her. She penetrated her young victim with vegetables and forks, threw her down a flight of stairs and urinated and defecated on her. Flores was so controlling, she chose Book's clothes, did her hair and picked which feminine hygiene products she could use. "She wanted me to use pads because she wanted to be the only thing inside me," Book says. Flores also convinced her that they were going to get married and have children one day. The sexual, physical and emotional abuse occurred daily, in bedrooms, bathrooms and closets, often with Book's parents and siblings in the next room.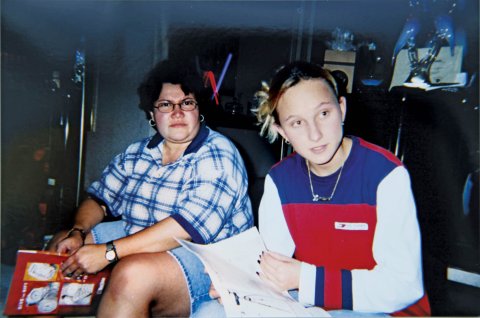 "Waldina didn't hurt me 24 hours a day. If it was an hour a day and 23 hours being wonderful, it doesn't make the one hour less bad, but that's what I had to pay for being loved and having consistency," Book says. "To be honest, the trade-off was OK."
Book was 17 when she told her boyfriend about the abuse, then her therapist and finally her father. "My dad is not a crying person," she says. "He was hunched over and said, 'I'm sorry, Pip. I'm so sorry.' I knew that it was gonna be OK. It would be over, and I didn't have to do it anymore. Those were three of the best words in my life: I'm sorry, Pip."
Book was lucky; many parents side with the abuser, especially if it's a spouse or family member, or they are immobilized by guilt for bringing a predator into their family. Ron Book immediately filed a police report and forced Flores out of their home. She was arrested three months later in Oklahoma City, where she'd gotten a volunteer job coaching a girls' soccer team. In January 2002, the Books offered Flores a plea deal of 10 years in prison. Her response (through her attorney): "Please tell Mr. Book to go fuck himself."