When Charles Darwin set sail from Plymouth, England, on the HMS Beagle in 1831, the British biologist fell seasick almost immediately, and he remained nauseated for most of the next five years on that ship. Yet the journey, however arduous for Darwin, paid off for the rest of us in one of the greatest scientific theories of all time. After studying the South American coast for several years, Darwin made his way to the Galapagos Islands, where he grew curious about the finches and their various-sized beaks. How, he wondered, had these birds on a small archipelago hundreds of miles from the mainland come to differ so greatly from others of the same species? "We seem to be brought somewhat near to that great fact—that mystery of mysteries—the appearance of new beings on this earth," he wrote in his journal. He solved the mystery of mysteries with his breakthrough theory. Today, evolution is settled science.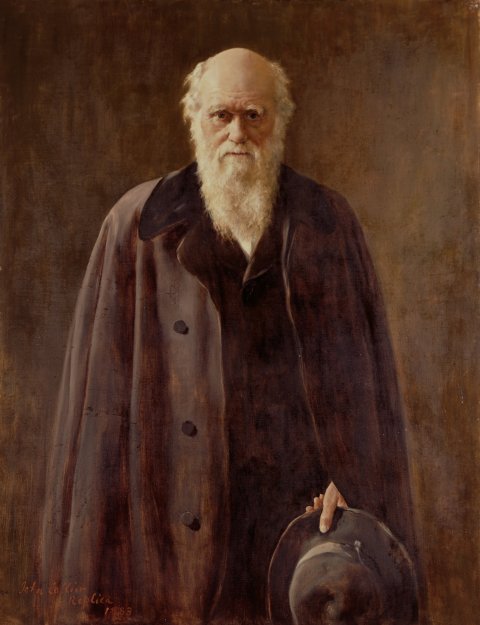 Fast-forward 176 years, a British-born American author and screenwriter named Matthew Chapman was lolling on a couch in his Manhattan apartment, watching a presidential primary debate. It was 2007, and while Chapman wasn't exactly nauseated by what he was hearing, he was noting with dismay (not for the first time) that the candidates never discussed science—even though any future president's most vexing challenges, from Iran's nukes to global warming, Internet security and women's reproductive politics, are impossible to discuss without dealing with physics, math and biology.
That's when he had his own breakthrough.
Chapman's scientific bona fides were mostly genetic. He happens to be the great-great-grandson of Charles Darwin, and he had recently completed a memoir about growing up Darwin—being the literary black sheep at the end of a long line of famed scientists. As part of his research for that book, he studied the Scopes trial, in which politician William Jennings Bryan faced off against lawyer Clarence Darrow on the teaching of evolution in public school, so the politics of science in American life were more on his mind than usual. "Everything in my family was assessed through some form of the scientific method," says Chapman, who moved from London to Hollywood in the 1980s to work as a director and screenwriter, and now lives in New York. "It was just really peculiar to see people we were going to give trust to not addressing either the scientific issues nor the method by which people assess truth in the best possible way."
Chapman's subsequent voyage into American politics has been not unlike his ancestor's on the Beagle—queasy and slow to produce results. His grand idea: Every four years, American presidential candidates should have one debate solely about science. He enlisted fellow author and screenwriter Shawn Otto, author of a book on the history of science in American politics, and together they founded Science Debate. They rounded up 28 Nobel laureates, 108 college and university presidents, the National Academy of Sciences and a long list of artists, writers and industry leaders, and commissioned research and polling to examine how presidential candidates talk about science. They also invited candidates to a debate in 2008 and got ignored, twice.
This election cycle, Chapman and his advisory board—which includes heavyweights such as Norm Augustine, a past CEO of Lockheed, and former Minnesota Governor Arne Carlson—believe they have a better chance. They are working with the National Geographic Channel and Arizona State University to again attempt to stage and broadcast a presidential science debate. Darwin's descendant says he's not discouraged by previous failures to get the likes of Donald Trump and Bernie Sanders to explain how they'd incorporate science into White House decision-making. "I believe that there will come a time when it will seem as odd for a candidate not to attend a debate on science as it would now seem odd for one not to attend a debate on foreign or domestic policy or the economy," he says.
But foreign policy debaters agree that a place called Iran exists, and domestic policy opponents don't differ on how many Americans receive Medicare. A science debate, however, would begin and end with a profound disagreement over facts that a vast majority of scientists say are irrefutable.
A Snowball in Senate Hell
None of the major candidates has yet agreed to participate in Chapman's debate. But none can deny that science is at the core of many of today's most contentious battles. Take the Iran nuclear deal. The international negotiating teams in Vienna this summer included not only diplomats but also physicists, without whose expertise the participants would have never gotten past chatting about where to buy Sacher torte. Everyone in the room, from U.S. Secretary of State John Kerry on down, had to be fluent in the arcana of uranium processing, understand the difference between an IR-1 and an IR-2m centrifuge, decode what it means to limit a reactor to " not exceed 20 MWth" and understand that "bake times" didn't refer to Betty Crocker's test kitchen.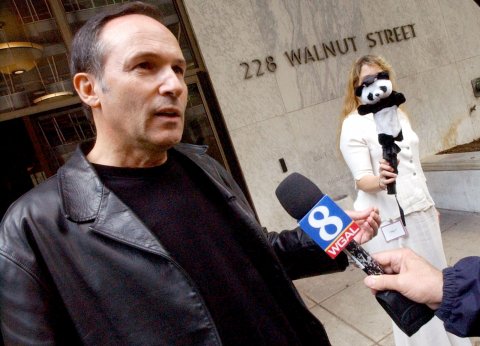 The anointed MVP of the American team was not Kerry, but Energy Secretary Ernest Moniz, an MIT physicist instantly recognizable as a scientist by his slightly-tamer-than-Albert-Einstein's gray hair. Moniz is credited with having bridged one of the big divides by allowing the Iranians to keep a cherished, fortified nuclear research bunker called Fordo after persuading them to devote its centrifuges to medical isotopes rather than potential bomb fuel.
When Moniz returned from Vienna, he went on a congressional blitz, explaining the deal's intricacies to Republican hawks who want to kill it. The GOP has presented some valid scientific evidence to support its objections, but the spectacle has also led to some awkward moments. New York Times reporter Jonathan Weisman, covering one Senate hearing, drily tweeted: "Now Sen. Ron Johnson is lecturing MIT physicist Ernest Moniz on electro-magnetic pulse weapons."
A bitter divide rooted in biology has provoked one of the nation's most intractable political conflicts: legal abortion. Last month's release of undercover videos of Planned Parenthood leaders discussing fetal tissue harvesting unleashed another round of political attacks on the organization. Planned Parenthood President Cecile Richards apologized for the doctor's casual tone about crushing fetal skulls, but her organization maintains that gruesome discussions are typical medical talk. As congressional committees gear up to hold hearings on whether to defund Planned Parenthood's contraception programs in retaliation for the revelations, politicians plan to rely on scientists when considering standard operating procedure for organ donations from cadavers and fetuses, as well as the larger questions of fetal pain and when human life begins. Or not.
By far, the most contentious science issue of our time is climate change, pitting the global science establishment against the global—but far better-financed—energy industry. Almost every week, scientists reveal direr consequences of humanity's carbon emissions, including July's announcement from former NASA planetary scientist James Hansen and other leaders in the field that sea levels could rise 10 feet in 50 years, far exceeding previous estimates. Obama managed to get re-elected in 2012 without much talk of global warming. Safely into his second term, he now deems it of paramount concern, and in August unveiled an ambitious Clean Power Plan to reduce emissions by 32 percent of 2005 levels by 2030. "I'm convinced no challenge provides a greater threat to the future of the planet," Obama said. "There is such a thing as being too late."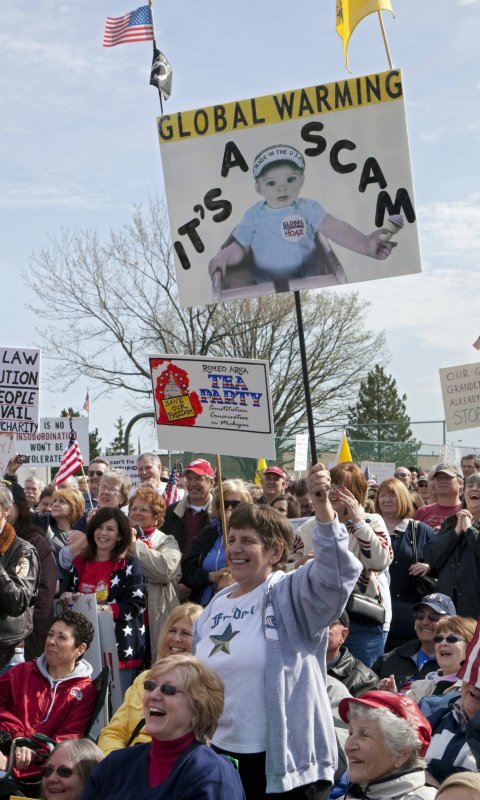 On Capitol Hill, Republican leaders are acting now—by hauling in NASA scientists to explain why they are wasting taxpayer money on tracking rising Earth temperatures instead of flying to Mars (their observations found 2014 to be the hottest year on record). The chairman of the Senate Environment and Public Works Committee, James Inhofe, tossed a snowball on the Senate floor to point out that the planet probably isn't warming. Senator Ted Cruz, who chairs the Subcommittee on Space, Science and Competitiveness, has pushed NASA to stop monitoring earthly temps and prefers to talk about science fiction, most recently assuring The New York Times that Star Trek's Captain Kirk was a Republican.
With few exceptions—Al Gore, Newt Gingrich—modern American presidential candidates rarely discuss science. The Founding Fathers, though, were devoted to the scientific method, and science was at the heart of the national idea. On July 4, 1776, as the Declaration of Independence was being adopted, Thomas Jefferson was recording local temperatures as part of a research project. Stories about Ben Franklin's experiments with lightning and the kite are well-known. The founder of the Smithsonian, America's greatest museum and first scientific institution, was a British scientist. Like many others in his field, he believed the new democracy across the Atlantic would produce great scientific advances.
America did become the global leader in science and technology. But 239 years after the founding, many Americans, and many of our elected leaders, suspect scientists and distrust their conclusions. We all know the Professor on Gilligan's Island or the grad students on CBS's Big Bang Theory, but few can call to mind a living American scientist. The one most Americans can name, Einstein, feared this obliviousness so much that in 1946, less than a year after the U.S. dropped an atomic bomb on Hiroshima, he tried to raise money to fund a national campaign to push for more public awareness of the science behind political decision-making, especially with respect to war and weapons. "The unleashed power of the atom has changed everything save our modes of thinking and we thus drift toward unparalleled catastrophe," Einstein wrote. He didn't get his campaign.
There are many reasons Americans now distrust science, and the most valid is that all scientific research has an element of uncertainty and is subject to repeated confirmation. Then there are other causes: an anti-science strain among religious fundamentalists, as well as contrarian pseudoscience, financed by vested interests, like those now aimed at climate change and previously the safety of cigarettes.
Partisan sentiment toward science has shifted 180 degrees since the Cold War, when Republicans were the pro-science party and liberal Democrats distrusted its relationship to the military. Democrats used to be the party of astrology and the New Age. Certain that science's mushroom cloud doomed humanity, novelist Kurt Vonnegut wrote, "Only in superstition is there hope." Now the pendulum has swung, and Republicans are more often distrustful of science. Of Democrats and Democratic-leaning independents, 83 percent think government investment in basic scientific research pays off in the long run, Pew researchers found. A smaller majority—62 percent—of Republicans agree, while 33 percent say such investments are pointless.
The party shift dates to the early '90s, as more and more severe climate change predictions threatened the energy sector—a major GOP funding base. Today, 87 percent of scientists believe human activity is causing global warming, according to Pew, and 71 percent of Democrats say the Earth is warming because of human activity, while only 27 percent of Republicans agree with that statement. And just 43 percent of Republicans accept the theory of evolution, compared with 67 percent of Democrats.
To be fair, Democrats are not uniformly pro-science on many issues, including global warming. They can be found protecting coal interests and tend to be against nuclear power, even though it's a source of carbon-free energy that scientists tend to support. And like Republicans, their ranks include anti-vaxxers and a large cohort who think genetically modified organisms (GMOs) foods are unsafe—opinions at odds with most peer-reviewed science.
Modern science is based on a mode of inquiry developed by 17th century European thinkers that's sometimes called the scientific method, which Darwin's descendant refers to reverentially above. It entails observing the natural world, questioning what one sees and then conducting experiments to gather measurable, empirical evidence to answer those queries.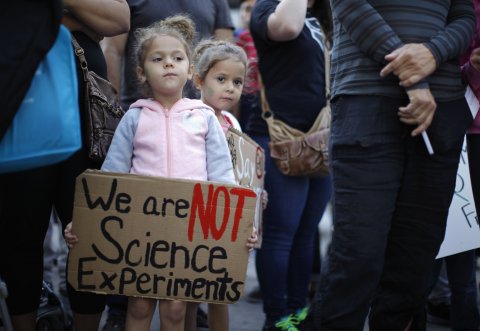 For laypeople, understanding any scientific issue—climate change, vaccinations, GMOs, cyberhacking and digital surveillance, to name a few—requires a rudimentary understanding of the scientific method and a level of trust that its results, when confirmed, are right.
The Pew survey found that on many issues, Americans don't have that trust. Americans respect but don't necessarily believe scientists, and that is true across the political spectrum. That distrust is at the heart of the call for a science debate. "Leading the national discussion requires some basic knowledge of what the important issues are, what is known and not known, and what new efforts need to be commenced," says physicist Lawrence Krauss. "Scientific data is not Democratic or Republican."
We Need to Talk About Sandy
In recent presidential elections, both parties have avoided speaking about climate change, and so have journalists on the campaign trail. The League of Conservation Voters ran the numbers and found that by January 25, 2008, journalists had conducted 171 interviews with the presidential candidates, and of the 2,975 questions asked, only six mentioned the words global warming or climate change, while three mentioned UFOs. In 2012, after a year of record-breaking heat, drought and Arctic ice melt, none of the moderators in the three general-election presidential debates asked about climate change, nor did the candidates broach the topic. The closest the candidates came to a debate on science arrived during their nominating conventions. Standing before fellow Republicans in Tampa, Florida, Mitt Romney joked about a Moses-like Obama promising to "slow the rise of the oceans" and "heal the planet." At the Democratic National Convention in Charlotte, North Carolina, Obama stated, "Climate change is not a hoax. More droughts and floods and wildfires are not a joke. They are a threat to our children's future, and in this election you can do something about it."
And that was it, until Superstorm Sandy's inundation of lower Manhattan and New Jersey during the final hours of the campaign forced candidates to cancel scheduled activities and journalists to discuss extreme weather.