The entire Appalachian Trail, which is 2,180 miles long and spans 14 states, typically takes an experienced hiker five to seven months to complete. Imagine what it would take, then, in terms of both endurance and sheer will, to complete it in 46 days.
That's what Scott Jurek, who set out to break the trail's world record, just did. Waking up early every morning, he ran about 50 miles a day over rocky terrain that was full of roots, gaining and losing elevation. At times, he slept for only an hour each night. He ate on the move, drank mostly water and didn't shave for a month and a half. Even as an experienced ultramarathoner, there were days that he wanted to quit. Who wouldn't? When the finish line is Maine and you started in Georgia, it would make sense to get to the halfway point and call it a month.
Newsweek interviewed Jurek as he was on his way home from the East Coast, driving toward Seattle. The most remarkable thing about speaking to the world-famous long-distance runner is that he does not sound like a crazy person. In fact, he believes that "ultramarathoning"—the sport he has dominated for 15 years—has something to offer the average weekend warrior.
"You can be a casual ultramarathoner," he says. "We're seeing that more and more in the sport." Jurek says that he has friends who work 60 hours a week and still manage to get out on the weekends for some "long runs." Of course, where you and I might consider a slow 10 miles to be the pinnacle of our athletic lives, an ultramarathoner will practice for 50- and 100-mile races by jogging "normal" marathon distances.
"They know they're not going to go out there and win a race," says Jurek of his hobbyist buddies. "They run just to finish." That's similar to the feeling many people have about their neighborhood 5K.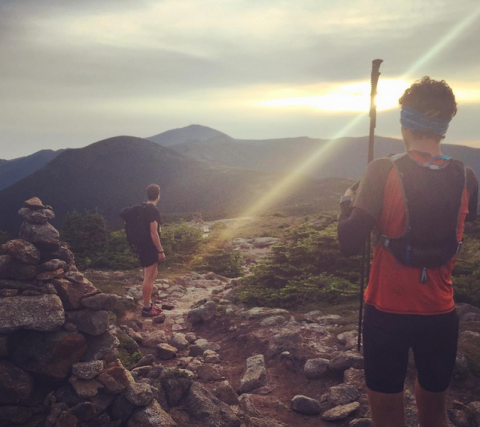 Jurek, however, doesn't run just to finish. He's won nearly every competitive ultramarathon out there and has put together improbable streaks at high-profile races. He won the Spartathlon—a 152-mile race in Greece from Athens to Sparta—three consecutive times. He won the Western States Endurance Run seven consecutive times. He won the Leona Divide 50-mile run four times between 2000 and 2004. Even Michael Jordan had only two "three-peats."
Two decades ago, Jurek got into long-distance running while working 50 hours a week as a physical therapist. Now, after a decade and a half at the top of the sport, he is one of the few people to fully professionalize ultramarathoning. Through his best-selling book, Eat & Run; his endorsements; his training business; and the small amount of prize money he earns by winning races, he is now able to be a full-time professional runner. He'll probably never win an ESPY, but on sheer mileage alone he should be a contender in any discussion about the world's best athletes.
He's not a freak of nature either. Before I spoke to Jurek, I figured that his heart must be seven times the average size, that he must have a brain incapable of feeling pain or that he must weigh 30 pounds. But not so. "I used to hate running as a kid," he says. In fact, it wasn't until he tried Nordic skiing that he even considered training for endurance.
Growing up in Minnesota, he spent his time hunting, fishing and exploring the outdoors. It was a passion for adventure, he says, that convinced him to take up ultramarathoning.
But what keeps someone going during mile 90? "Having things that can motivate you late in the run is key," he says. "You've got to find ways—whether it's music, or charity, or running on behalf of somebody who can't run—you've got to have something driving you forward."
Jurek's wife, Jenny, is one of his inspirations, and he gives her all the credit for his miraculous time on the Appalachian Trail. "My wife had the tougher job of managing our supplies," he tells Newsweek. "I've told everyone we've talked to that I didn't break the record—we did. My wife and I."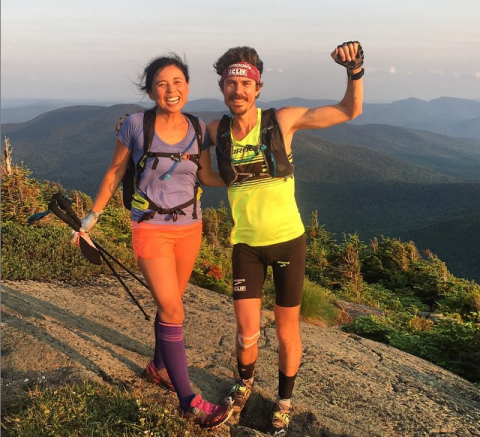 Running is often thought of as the ultimate individual sport, but Jurek doesn't think it has to be. He advises interested amateurs to find a group of running buddies and "pick the brains" of experienced ultramarathon runners.
Though Jurek says that he often goes for a fun run within a few days of completing a 100-mile race, it may take him a while to recover from this latest challenge. "My feet are so sore right now," he says, laughing.
He also has to deal with the legal ramifications of his post-run celebration, according to a story in the Portland Press Herald. Officials at Maine's Baxter State Park, the paper reported, accused Jurek of profiteering, publishing statements that criticized his commercial sponsorships (such as a headband with a corporate logo). The officials imply that publicity does not belong in the wilderness, nor does it adhere to the purpose of the park.
Jurek says he thought he was being used to make an example, and he took "the high road" when asked about the issue. "I'm not immune to the rules," he says. "But I'm dealing with that in a professional manner."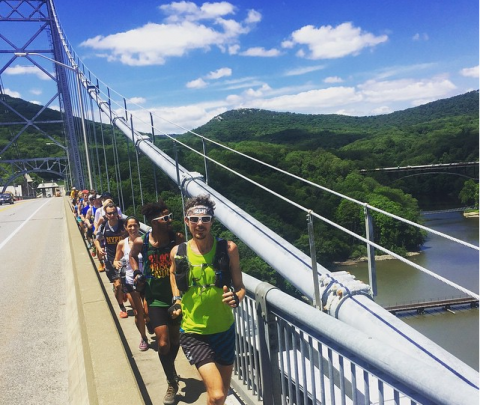 As retirement from competitive racing looms, he'll focus more on running for fun and less on breaking records. Given the attention he's received for the Appalachian Trail adventure, another book might even be on the way. But in the meantime, he'll put his feet up. "I'm going to lay on my couch, taking some deep breaths and not moving," he says. "Being like…wow."