Warning: This article contains graphic images.
When David Martine arrived at the redbrick federal courthouse in Alexandria, Virginia, in the summer of 2011, he was three years past his retirement and had not participated in an interrogation since 2007, when he was one of the CIA's top inquisitors. On this day, however, he was not going to be asking questions. He was going to be answering them.
The Obama administration was investigating the deaths of prisoners in CIA custody. An earlier probe into a CIA official's order to destroy interrogation videos taped at "black sites" around the globe had failed to result in indictments. But expectations were high among critics of the agency's "enhanced interrogation techniques" when John Durham, a celebrated special prosecutor, began issuing subpoenas to CIA officers linked to the deaths. Martine was near the top of his list. As chief of the CIA's Detention Elicitation Cell in Iraq, he was suspected of destroying evidence connected to the grisly 2003 death of "the Iceman," an Iraqi detainee whose ice-packed corpse was spirited out of the infamous Abu Ghraib prison with an IV jammed into it as if he were still alive.
It was hardly the first time Martine had been questioned about the incident. The CIA's inspector general had repeatedly probed him and others at the spy agency about the fate of the Iceman and other captives in Afghanistan and Pakistan. And as Martine entered the courthouse, he, like other interrogators before him, was outraged that the cases had dragged on without resolution. "It was very discouraging," Martine tells Newsweek in an exclusive interview, the first time a CIA interrogator has discussed the Iceman case or his grand jury testimony publicly. "I had been investigated for seven years."
For the next year, Durham continued to pursue a criminal investigation into the deaths. Then, in June 2012, Attorney General Eric Holder announced that the Justice Department was closing the cases because of inadequate evidence. The upshot: After the demise of at least three detainees in CIA custody and more than 100 other prisoners held by U.S. forces, few were ever charged and even fewer convicted. "Wars are messy by their very nature," Michael Pheneger, a retired Army intelligence colonel who reviewed many of the cases for the American Civil Liberties Union, told the Associated Press in 2007. "But it's perfectly obvious that there is no rule of engagement that would authorize someone to kill someone in custody."
Related: Beyond Torture: The New Science of Interrogating Terrorists
The fate of the Iceman, said to be buried in an unmarked grave in a vast cemetery 100 miles south of Baghdad, is one of the many troubling mysteries in the war on terror. Barack Obama campaigned on dramatic pledges to cauterize the messy edges of the conflict "on the dark side," as Vice President Dick Cheney called it. President Obama denounced the CIA's "enhanced interrogation techniques" as torture and signed an executive order to close the U.S. prison at Guantánamo Bay as one of his first acts as commander in chief. Today, for all anyone knows, Guantánamo could remain open indefinitely. The cases of the five surviving 9/11 conspirators, as well as those of other top alleged terrorists, remain unresolved. And the government, not to mention the public, is still divided over how to sweep up, hold, question and prosecute foreign terrorists.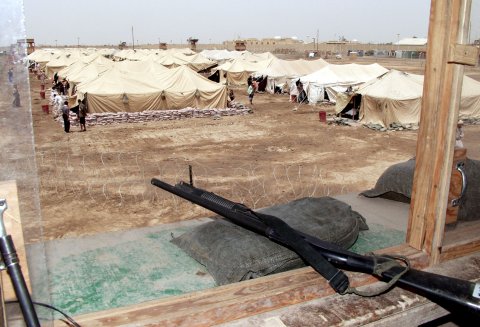 Despite the profound differences between the prisoners and CIA interrogators, there is a bizarre parallelism between their unresolved fates. Many of the prisoners, according to recent investigations, were minor Al-Qaeda functionaries. A few were child soldiers swept up from the Afghan battlefields in the post-9/11 chaos. After more than a decade, m any seem slated for indefinite detention without trial. Most have never been charged with a crime or never been cleared. Likewise, though free, Martine and others like him have not been charged or had their names cleared either. Today, both the interrogators and prisoners remain stuck in a disturbing limbo. And so too are the American people. For them, the identity of whoever was responsible for the deaths of prisoners and other serious crimes remains a lingering, bloody question mark.
Hiding the Body
Early on the morning of November 4, 2003, a team of Navy SEALs with CIA support captured an Iraqi by the name of Manadel al-Jamadi. U.S. intelligence suspected him of being involved in the bombing of the Baghdad headquarters of the Red Cross, one of five synchronized attacks that killed 35 people and wounded 244. Jamadi resisted violently and suffered what an autopsy later determined were three broken ribs. Before dawn, the injured, manacled captive, naked from the waist down and with a bag over his head, was seen being led into Abu Ghraib prison. A "ghost prisoner," like many in CIA custody, Jamadi's presence was never recorded in the facility's log. Roughly an hour later, he was dead.
A military policeman later told investigators that the sole CIA officer in the shower area at Abu Ghraib where the prisoner was chained, Mark Swanner, had asked him and another guard to hoist Jamadi higher on the wall. That despite the fact that his arms were already "almost literally coming out of his sockets," one of the soldiers told investigators. "I mean, that's how bad he was hanging. The...[CIA] guy, he was kind of calm. He was sitting down the whole time. He was like, 'Yeah, you know, he just don't want to cooperate. I think you should lift him a little higher."
Related: How a Botched Translation Landed Emad Hassan in Gitmo
The autopsy report called the death a homicide, the result of "blunt force trauma" and "asphyxiation." But of the 10 Navy SEALs involved in the capture of Jamadi, only one, team leader Lieutenant Andrew Ledford, was tried in a military court, and he was acquitted of striking the prisoner and lying to an investigator, among other charges. The CIA referred Swanner to the Justice Department, which declined to press charges. But in 2011, he was called before Durham's grand jury. Swanner has consistently declined to comment on the incident.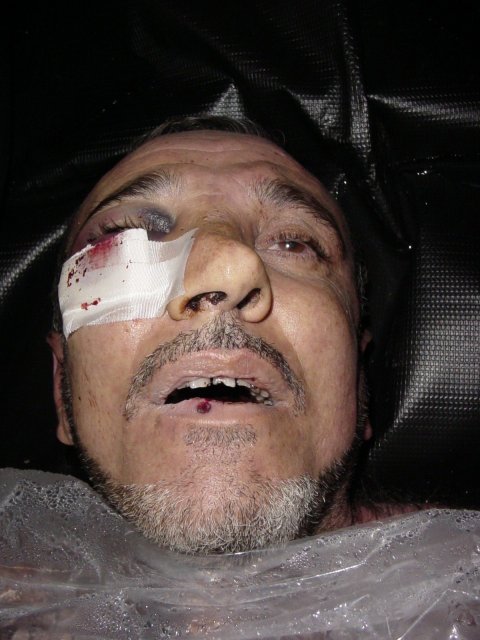 Martine, who was asleep in Baghdad's secure Green Zone when Jamadi was captured, says he got a call from Abu Ghraib telling him of the prisoner's death around 4:30 a.m. He says he rushed out to confer with CIA colleagues and U.S. military personnel guarding the facility. The former CIA man concedes that the agency and the Navy SEALs who captured Jamadi bear some responsibility for his death because of the basic fact that he died in their custody. "When you ask that simple question, Did we cause this man's death? That's a simple answer—yes," Martine tells Newsweek. "But were we negligent in causing his death? I don't think that we were."
Martine also concedes that the CIA inspector general held him partly responsible for the decision to ice Jamadi's body, preventing its deterioration until CIA and military personnel hatched a scheme to hide the death: They taped an IV to the frozen corpse, which made it look like the prisoner was still living as they smuggled the body out of Abu Ghraib, steps that led many to suspect a cover-up. Martine acknowledges that, in fit of wartime dark humor, he dubbed Jamadi's corpse "Bernie," a reference to the comedy Weekend at Bernie's, in which the body of a man is marched around by his friends as if he were still alive. "I suppose a lot of people would think that was callous and disrespectful," he says.
Another major issue was the nylon bag used to cover Jamadi's head. Once he died, the hood was removed and blood came gushing out of his mouth "as if a faucet had been turned on," according to the testimony of a guard. Then it disappeared. Martine says a CIA security officer gave him the hood days later, when it was found in the van used to transport the body. Martine says he placed it in a plastic bag and "threw it" on a shelf in his Green Zone office. Months later, in a rush before he returned to the U.S., he says he tossed away the reeking bag. With that, the case may have dissolved into a footnote. But then the notorious Abu Ghraib prison scandal erupted with its gruesome photos of American soldiers humiliating and abusing Iraqi prisoners. Several showed soldiers grinning with a thumbs-up sign over the Iceman's battered corpse as if it were a hunting trophy.
The hood would later emerge as a centerpiece for allegations that Martine destroyed evidence. It was a big, stinking clue for Durham. During Martine's six-hour grand jury appearance in 2011, he says, the prosecutor asked him, "If the hood wasn't important, why did you keep it on your office shelf? And if it was important, why did you throw it out?"
Martine admits it was "a good question." But Durham's questioning became even more contentious, he says. "He just kept pushing and pushing.… 'Why are you hiding things, and what else should you be telling us?' I mean, I didn't know what to say." His answer then and now: There was no formal investigation that he knew of at the time, and he was never asked about the missing blood-stained shroud until much later. Another CIA officer who was also repeatedly questioned about the Iceman incident snapped, Martine says."At one point, he said—and they used this against him—'I wish we had just killed him, because then I could just say he deserved to die.'"
Despite Durham's aggressive questioning, Martine says there was no conspiracy to cover up Jamadi's death. He admits he helped plan the smuggling of the body out of Abu Ghraib. It made "perfect sense," he says, to conceal his death from other captives, who might have erupted into "an immediate riot" had they known of the prisoner's demise at the hands of the Americans. But he says he never concealed the events from the CIA or from the U.S. military. "We were never hiding this from our chain of command, either military or agency," he says. "It was not a covert op."
Related: U.S. Develops New 'Soft' Techniques To End Torture
Perhaps, but Martine also edited and filed a report to CIA headquarters that omitted classified details of the Iceman's death that some thought he should have included. To Durham and others, it appeared he might have been involved in a crime, suspicions that follow Martine to this day.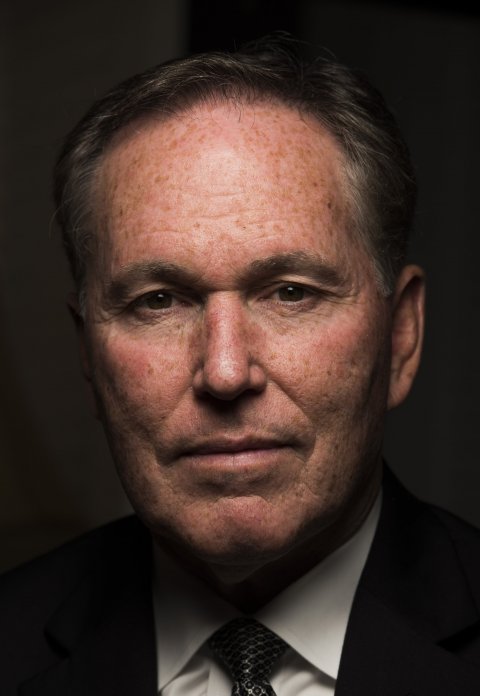 'You Could Twist This'
A handsome man wearing a Rolex and sport shirt, Martine, 59, appears tanned and relaxed as he drives his black Mercedes SUV to the lakeside Erie Yacht Club in Pennsylvania. Erie is the town where he grew up, where his father was a school principal and his mother a school counselor. In the dining room, friends and fellow club members greet him warmly. He seems eager to show that the controversies surrounding his role in the war on terror did not follow him here.
Yet as the former chief of overseas polygraphs, interviews and interrogations labors through the details of his story, it's clear he remains troubled. The multiple investigations, he says, have wrecked long friendships among the interrogators, because they were forbidden to talk to one another, lest they be accused of coordinating their testimony—"the conspiracy thing," as he calls it.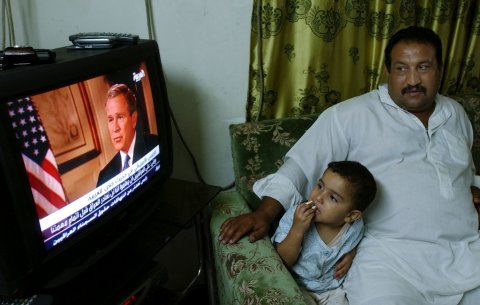 Sitting at a table in the crowded dining room, Martine explains why he is talking with Newsweek. "I want this to go public," he says. "I never employed hard physicality as a method of interrogation."
"You know, this story could go either way," he adds, ignoring the menu placed before him. "You guys could leave here saying, 'That guy is hiding information. They did cover this up. There was a murder.'" Opening up to a reporter risks his "wonderful life here, with a great family and great friends and a great career," he says. "You could twist this in a way that there would be a dark cloud that would follow me forever."