It was the kind of hot Florida day when even air conditioning didn't help, and Ruby Warner had been on her feet for hours. The executive assistant manager at a Walgreen store near West Palm Beach, Warner had unloaded two deliveries, cleaned the bathroom and covered the photo department because the employee assigned to that job hadn't shown up. Now it was almost 5 p.m., and her shift was ending, leaving Warner barely enough time to race across town and pick up her teenage daughter from marching band practice. But a line was building at the pharmacy, and the store manager wanted her to help.
"Miss Warner to pharmacy," the manager said. "Miss Warner to ring on pharmacy, please." Warner headed back to the register and began checking out customers. Later, she called her mother to pick up her daughter; it would be another two hours before she was able to go home.
Months earlier, when Warner was promoted to executive assistant manager, she was excited. For the single mother of four, "it felt like God had answered my prayers," she told Newsweek in May. This was the promotion she had been working toward for seven years as an hourly wage "management trainee," an upgrade to a salaried position in which she would be groomed to become a manager. But Warner quickly found herself clocking 50- and 60-hour weeks instead of the 44 she'd been scheduled for. Even though her annual salary was now about $10,000 more than she'd made as a management trainee, when she did the math, she realized her wage per hour was exactly the same, or sometimes less. Still, she tried to stay positive; this was all part of paying her dues. "It was my dream to have my own store," she says. "I thought it would take two, maybe three, years, tops." Six years later, Warner was still waiting.
The Department of Labor estimates that around 6 million Americans hold jobs like Warner's: Their employers classify them as overtime exempt even though their positions should qualify them for after-hours pay, and they may end up earning less than hourly employees working under them. Since lawmakers passed the Federal Fair Labor Standards Act (FLSA) in 1938, the government has required employers to pay time-and-a-half for almost every worker who clocks more than 40 hours per week. But salaried employees whose roles are considered "executive, administrative or professional" and who are paid above a set baseline are exempt. Employers don't have to pay them extra if they work more than 40 hours.
That baseline was set in 1975 at $23,660 ( an amount roughly equivalent to $104,642 in 2015 dollars, according to the Department of Labor) , which covered 62 percent of salaried workers at the time. Today, less than 8 percent qualify because that baseline income hasn't increased—even though it's now below the federal poverty line for a family of four. "Clearly, if you're earning that little and working more than 40 hours, it violates the basic premise of the FLSA," says David Weil, an administrator at the Department of Labor.
During the Republican debate on October 28, 10 presidential candidates competed with one another to show how much they cared about the plight of single mothers and other "struggling Americans." Former Florida Governor Jeb Bush noted that 6 million people dropped below the poverty line during President Barack Obama's time in office. Bush then cited the need to cut taxes and overhaul Social Security so "the middle class can get rising income again." But the Obama administration has spent the past year working on an update to overtime regulations that advocates say could do more to increase incomes and restore the middle class than anything else on the table. The proposed rule, published in July 2015, will raise the threshold to $50,440 per year, which would extend overtime pay to roughly 40 percent of the American workforce.
As Weil's team now figures out how to implement the final rule, industry critics are pushing back. On October 8, the National Restaurant Association and other industry representatives spoke at a hearing before the congressional Small Business Committee, arguing that the new threshold represents an "executive salary" in the rural South and other parts of the country, and that small businesses won't be able to afford the increase. More hearings and a court challenge are expected within the next year.
At the center of the debate: how to determine who qualifies for overtime. Under the current rules, the Department of Labor estimates that 11.6 million salaried white-collar workers are eligible because their primary duties cannot be classified as "executive, administrative, professional or outside sales." But parsing out what those categories mean is murky. "There's been a very significant increase in litigation around this issue," says Weil.
Warner is one of those who sued. In a 2015 case against the Walgreen Co., which was settled out of court, her lawyers argued that the store didn't promote Warner and others to give them a chance to move up. Instead, they shifted them to salaried positions in order to save money. "Walgreens made a conscious decision to eliminate overtime for hourly employees in 2007," Mark Cullen, the lawyer who represented Warner and 15 other Walgreen employees, told Newsweek in a May interview. "But the stores still required the same amount of labor."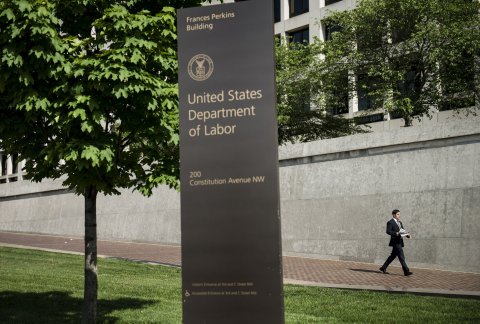 Cullen's claim was confirmed by court documents, but Philip Caruso, a representative for Walgreen, denied that a "no overtime" policy exists, emphasizing, "We do pay overtime for hourly employees."
Labor experts say Walgreen is not the only retail chain to employ such a tactic. "Promoting hourly workers to low-paying salaried positions is a common practice among restaurant and retail chains," says Chris Tilly, director of the Institute for Research on Labor and Employment at the UCLA Luskin School of Public Affairs. "It totally makes sense from a corporate point of view because of how much they can save on overtime costs."
In response to suits filed against national chains such as Family Dollar, Price Chopper and U.S. Bank, employers have argued that workers should be exempt if they're given keys to the store, responsibility for shift schedules or conduct interviews with job candidates—but haven't been able to agree on what percentage of their time needs to be devoted to those tasks in order to qualify. "I learned how to run shifts and then a little bit about how to manage budgets," says Bernie Anthony, a former Chipotle employee who started out as an hourly worker before being promoted to a salaried "apprentice" position. Exempt from overtime, she sometimes made less per hour than she had before her promotion. "But most of the time, I was still on the line, making burrito bowls or working the cash register. I wanted to go higher and do more, but that wasn't the job. I felt disappointed a lot of the time that I worked there."
Chipotle could not be reached for comment before press time.
Labor advocates have pushed for clearer parameters for overtime exemption, such as a rule used by California, which requires employees to spend at least 50 percent of their time on managerial tasks. But industry lobbyists have resisted such changes. "If there's one thing we heard from every single business outreach session, it was 'We're not crazy about the duties test, but whatever you do, don't touch it,'" says Weil. "They felt the devil you know is better. We said, 'OK, we won't change it.'" Instead, the Department of Labor says it raised the proposed salary threshold.
Employers say that there is a stigma associated with being an hourly, overtime-eligible employee and that workers who stand to be reclassified under the proposed rule will view that as a demotion rather than a step toward achieving the American dream. "Forty-five percent of the managers we surveyed said they were worried [the new overtime rule] would make them feel like they were performing a job instead of pursuing a career," says Lizzy Simmons, senior director of government relations for the National Retail Federation, an industry group whose board of directors includes executives from the Container Store, Petco, B.J.'s Wholesale Club and other national chains. "Converting those workers back to hourly status could eliminate the middle-management rung from the retail career ladder."
With the industry fighting against the proposed rule, some worry that employers will find ways to exploit loopholes: "I'm confident that raising the pay threshold will result in overtime pay for a larger number of workers, but employers can still do end runs around it," says UCLA's Tilly. "They may replace full-time positions with multiple part-time jobs [that lets them save on benefits], or set the base hours for full-timers as low as 30 hours per week, so they can still have them work those 10 extra hours without triggering the need for overtime pay. Both of these are common practices in retail and other industries."
Simmons declined to comment on ways employers could circumvent the proposed rule. But she argues that the status quo is beneficial to middle management because hourly workers tend to have fewer benefits and less "flexibility" than salaried employees. Marc Freedman, executive director of labor law policy for the U.S. Chamber of Commerce, voiced a similar concern in the organization's public comments on the rule, which referenced an "exempt employee's" ability to take time off to manage family emergencies or for children's baseball games.
Warner says she had to miss plenty of baseball games during her time as an overtime-exempt employee. Week to week, she never knew which Walgreen store she'd be assigned to, and her commute ranged from five minutes to more than an hour.
Warner also found that working more hours didn't lead to much advancement. The training her bosses promised, she says, rarely amounted to more than a weekly conference call, which her manager often asked her to skip to so she could stock shelves. She estimates that 90 percent of her time at work was spent unloading vendor trucks, unpacking inventory and stocking shelves, just as she had done as an hourly employee. "I don't mind working hard," she says. "But I didn't understand how I could be called a manager and yet I was the one cleaning the bathrooms."
Today, Warner works at a casino. It's an hourly job, and the wage isn't much better than she earned at Walgreen. But she's happy that she can go home on time and have her weekends free. "I'm singing solos at church now," she says. "I've got a couple of grandkids, and I can be more in their lives. At times, I do want to get back into management, but right now, I'm taking more time for me."
This article was reported in partnership with the Investigative Fund at the Nation Institute.