For 20 years running, the U.N. has held an annual conference on climate change. Never in the two decades of meetings, talks and lobbying have the assembled delegates managed to procure what is needed most: a legally binding and universal agreement on how to slow the rise of global temperatures. They came close in 1997 (Kyoto) and in 2009 (Copenhagen), but those two conferences, like the other 18, failed to achieve this goal.
The importance of the 21st Conference of the Parties in Paris cannot be overstated. The host city is reeling from a deadly terrorist attack on November 13 that left over 120 dead and 300 wounded. A number of planned demonstrations, concerts and festivities will be canceled, but the core event of COP21 will go on: starting on November 30, leaders and high-level officials from 196 parties have 12 days to reach an accord that could save the planet. The primary objective of COP21 is to divvy up carbon cuts to the developing and developed nations to reduce worldwide greenhouse gas emissions and cap global warming at 3.6 degrees Fahrenheit over pre–Industrial Revolution levels by 2100. That's roughly the point at which, research suggests, the ice sheets in Greenland and Antarctica will start to melt at an unstoppable pace, prompting a catastrophic rise in global sea levels. Parts of the world will be hit by devastating floods while others will experience severe droughts that will lead to famine as crops fail and potable water supplies dry up.
Related: After Paris Attacks, Tenor of COP21 Climate Talks Might Change
Negotiating how to limit global warming may prove difficult; achieving a binding agreement will prove even harder. "We have a long history of countries saying they'll do something and then not doing it," says Scott Barrett, a professor of natural resource economics at Columbia University. The protocol that came out of the Kyoto climate conference in 1997, for example, was legally binding, committing 37 industrialized countries and the European Union to reducing their emissions by an average of 5 percent against 1990 levels from 2008 to 2012. But it collapsed. Though the U.S. signed the document, Congress later refused to ratify it. Other countries, including Canada and Japan, failed to meet their targets—without repercussion. And developing countries, such as China and India, were exempt from emissions reductions entirely.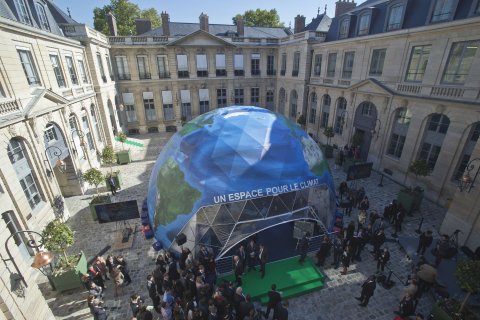 In 2009, COP15 again tried to reach a universal, lasting agreement. After days of fraught negotiations, the conference frantically pulled together a document at the last minute called the Copenhagen Accord. It included an agreement that deep cuts to worldwide emissions were required and that global temperatures should be limited to the 3.6-degree increase, but there was a crucial deficiency: It wasn't legally binding. The conference as whole voted only to "take note" of it. Venezuela, Bolivia, Ecuador and Cuba didn't agree to the accord—their delegates criticized the fact that they were excluded from the drafting process by the larger, wealthier member states. Bill McKibben, co-founder of 350.org, a New York–based climate change campaign, told news outlets at the time that the Copenhagen Accord was " a declaration that small and poor countries don't matter."'
This time around, to engender stronger feelings of inclusion and generate greater participation, the U.N. has asked each member state to submit an Intended Nationally Determined Contribution prior to the meeting. Essentially, this allows each country to list the emissions reductions it intends to make by 2025 or 2030, as well as other planned efforts to combat climate change. The idea is that the conference can then draft a protocol knowing in advance what member states are prepared to accept. Despite the inclusionary approach, many countries still seem resistant: By the submission deadline of October 1, 50 of the 196 parties had not sent in their INDCs.
But it's not all silence and missed deadlines. India, which has proved disagreeable in the past, appears eager to help make COP21 a success, says Liz Gallagher, who leads the Climate Diplomacy program at the nonprofit environmental policy organization E3G, which is headquartered in London. According to Gallagher, India is likely to come to the conference in a cooperative mood. The country has begun investing heavily in solar power development, and Gallagher believes Indian Prime Minister Narendra Modi will attend COP21 hoping to win foreign investment in this project.
The heroes of COP21 could be the U.S. and China. Though China is the world's biggest carbon emitter and historically intransigent on environmental issues, it is now focused on investing in renewable energy and reducing its domestic pollution, which is responsible for the deaths of 1.6 million Chinese people a year, according to scientists at the University of California, Berkeley. Beijing has already agreed to ensure that its emissions will peak around 2030.
Related: COP21 Agreements Could Lead to an Explosion in the Renewable Energy Sector
Meanwhile, U.S. President Barack Obama has been stressing the importance of action on climate change throughout his second term in office. From June 25, 2013, to June 25, 2015, the president made some mention of climate change once every 4.5 days, according to the White House. COP21 is the last big conference before his presidency ends, and Obama will want to round off his climate legacy with a decisive win. The president recently garnered praise from various environmental campaigners after he rejected an application to build the Keystone XL oil pipeline from Canada to Nebraska. Like China, the U.S. has already made an emissions reduction commitment—vowing to cut its emissions by 26 to 28 percent, compared with 2005 levels, by 2025.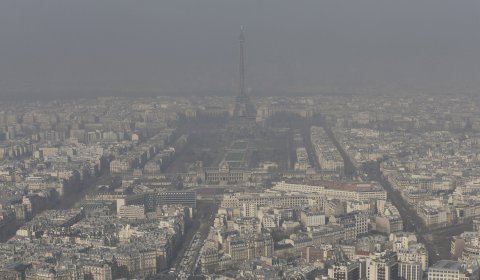 Even with the cooperation of the U.S., China and India, as well as that of the climate-conscious EU, problems remain. Oil-rich nations, such as Qatar and Saudi Arabia, are likely to be troublemakers at COP21, says Gallagher. They risk losing revenue if other countries shift to renewable energy sources or cut down on oil exports in an attempt to curb their emissions. Several other oil-exporting nations, including Iran, Iraq, Kuwait, Nigeria and Angola, had yet to submit their INDCs by press time, indicating an unwillingness to engage on the issue of climate change.
A second set of holdouts, according to Gallagher, are Bolivia and Venezuela, whose socialist governments resent what they perceive as interference from bigger, richer countries. Venezuela and Cuba—which opposed the Copenhagen Accord—also had yet to release their pledges.
Though developing nations will have more input this time around, there is little to deter countries from ignoring whatever deal is made. Though Gallagher and Barrett both say some form of universal agreement will be reached, they are unsure whether it will be any good, practically speaking. For example, dissenting countries, Gallagher says, may water down the wording of any accord, ensuring that the language is kept as vague as possible. And 12 days may not be enough time to agree on carbon cuts, funding and how to slow the rise in global temperatures. COP21 has set itself a very ambitious goal; it is looking unlikely that it will meet it.