The 2016 Election Polls Were Closer to Correct Than Donald Trump Thinks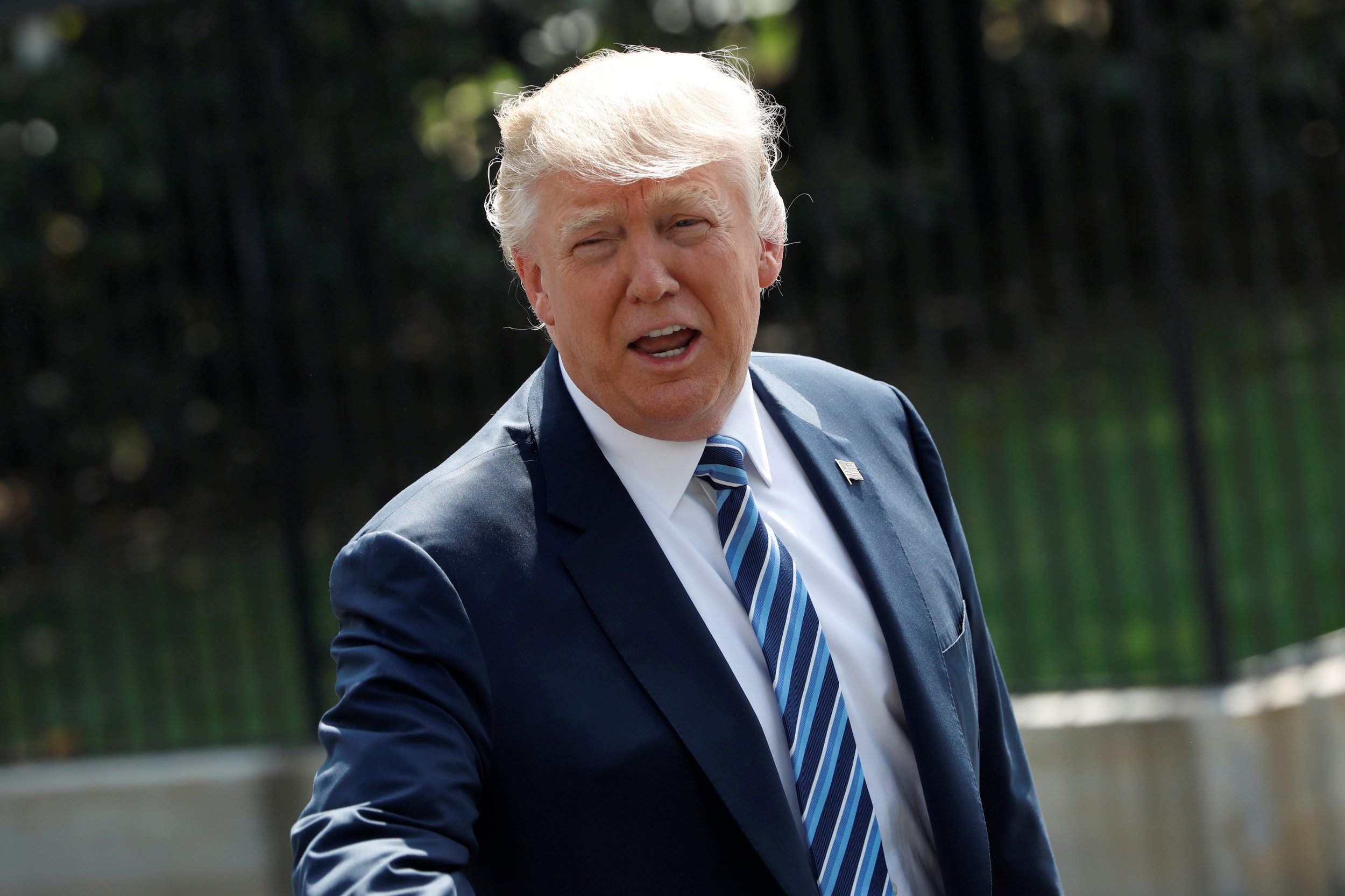 As the 45th president is wont to do, Donald Trump fired off a tweet-storm Monday morning in which he addressed a favorite subject: polls and how they got the 2016 election wrong.
There's some truth to that, since something clearly diverged from expectations. Many pollsters aggregating data from public surveys were bullish on Democratic nominee Hillary Clinton. The Huffington Post and New York Times, for instance, gave Clinton a 98.2 percent and 85 percent chance of winning on Nov. 9, respectively. But Trump Monday specifically criticized how surveys performed in tracking the popular vote, which Clinton won by about two percentage points or nearly three million votes.
Across two tweets, Trump posted: "New polls out today are very good considering that much of the media is FAKE and almost always negative. Would still beat Hillary in popular vote. ABC News/Washington Post Poll (wrong big on election) said almost all stand by their vote on me & 53% said strong leader."
The final tally for the popular vote was 48.2 percent for Clinton, 46.1 percent for Trump. Despite claims otherwise—the president has falsely stated millions of people voted illegally—the popular vote went safely to Clinton, a fact that has persistently bugged Trump.
And the ABC News/Washington Post poll Trump cited in his tweet Monday wasn't that far off. Its final tracking poll, released Nov. 7, predicted 47 percent for Clinton and 43 percent for Trump. In a hypothetical two-way race—where third-party voters were forced to choose a major party nominee—it had 49 percent for Clinton and 46 percent for Trump.
Those figures aren't too far off from the reality of a 2.1-percentage-point popular vote victory for Clinton. And overall, the Real Clear Politics average of popular vote polls had Clinton up by just 3.3 percentage points heading into election day.
The reason Trump was able to shock the political world was because polls missed some movement on the state level, which allowed the Republican to build a path to victory with wins in states such as Ohio, Pennsylvania and Michigan. He crumbled the Democrats' so-called "blue wall" to amass the necessary electoral votes.
Nate Silver, head of data-based website FiveThirtyEight, wrote shortly after Election Day that "the error in national polls wasn't any worse than usual." In 2012, for instance, President Barack Obama outperformed the national polling average by 2.7 percentage points. Clinton under-performed by only about 1.2 percentage points.
The latest ABC News/Washington Post survey did find that Trump might now beat Clinton in the popular vote in a hypothetical re-do of the election. It had him ahead 46 percent to 43 percent. The president did not, however, pick up any new supporters; the change represented voters—now, of course, armed with hindsight—fleeing Clinton for third-party candidates or opting not to vote at all.