On Facebook, Presidential Race Is Most Discussed Topic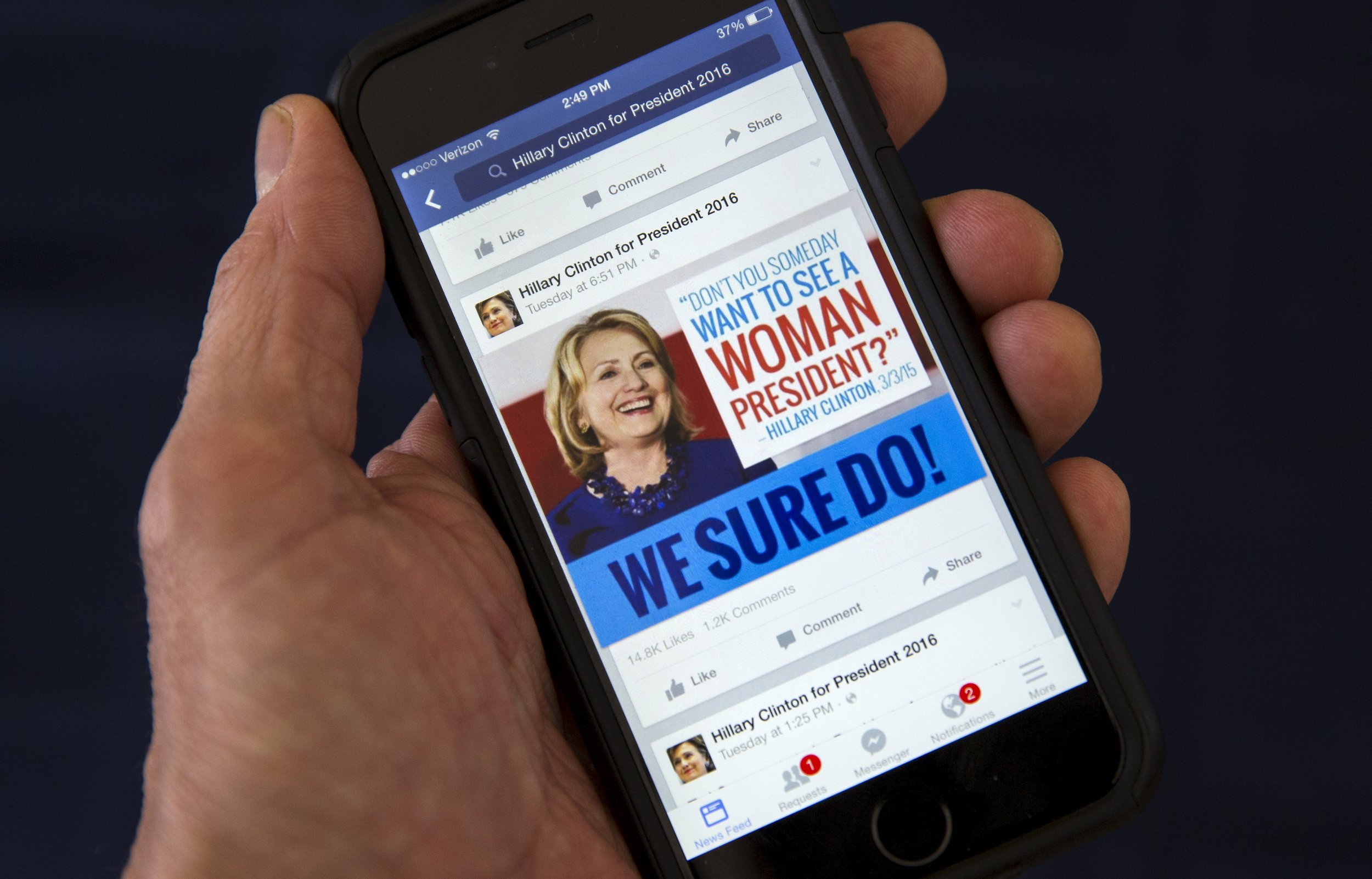 It's not technically an election year in the United States, but that hasn't stopped people from talking about the 2016 presidential race—a lot.
On Wednesday, Facebook released its 2015 "Year in Review," including a top 10 list of the most talked about topics of the year on the social media platform, around the world. The U.S presidential election was No. 1, ahead of the attacks in Paris last month, the Syrian civil war and refugee crisis, marriage equality and the protests in Baltimore last spring.
President Barack Obama was the most talked about politician on Facebook globally, followed by incendiary Republican presidential candidate Donald Trump. Democratic front-runner Hillary Clinton came in at No. 4, and her main challenger, Vermont Senator Bernie Sanders, was No. 5. No other American politicians made the list.
U.S. presidential campaigns have become increasingly sophisticated in their social media strategies, using platforms like Facebook to spread their message via posts, videos and live Q&As. The data Facebook accrues about its users also lets the campaigns target potential voters in far more focused ways.
And when it comes to younger voters, social media are where to find them. A survey released in March from the American Press Institute and the Associated Press-NORC Center for Public Affairs Research found that 88 percent of millennials said they got their news from Facebook, while 33 percent said the same for Twitter. And an August study from the University of Hawaii found that comments and conversations about candidates on Facebook influenced young adults' perception of them.
That matters because, as Bloomberg View recently pointed out, millennials are now the largest voting-age population in the country, ahead of the baby boomers. They don't, however, turn out to vote at the same rate as their elders, although that could change this cycle. Certainly, the rate of discussion on Facebook suggests users are already heavily engaged in this presidential election. And there are still 13 months to go.