New Poll Puts Trump and Clinton in Dead Heat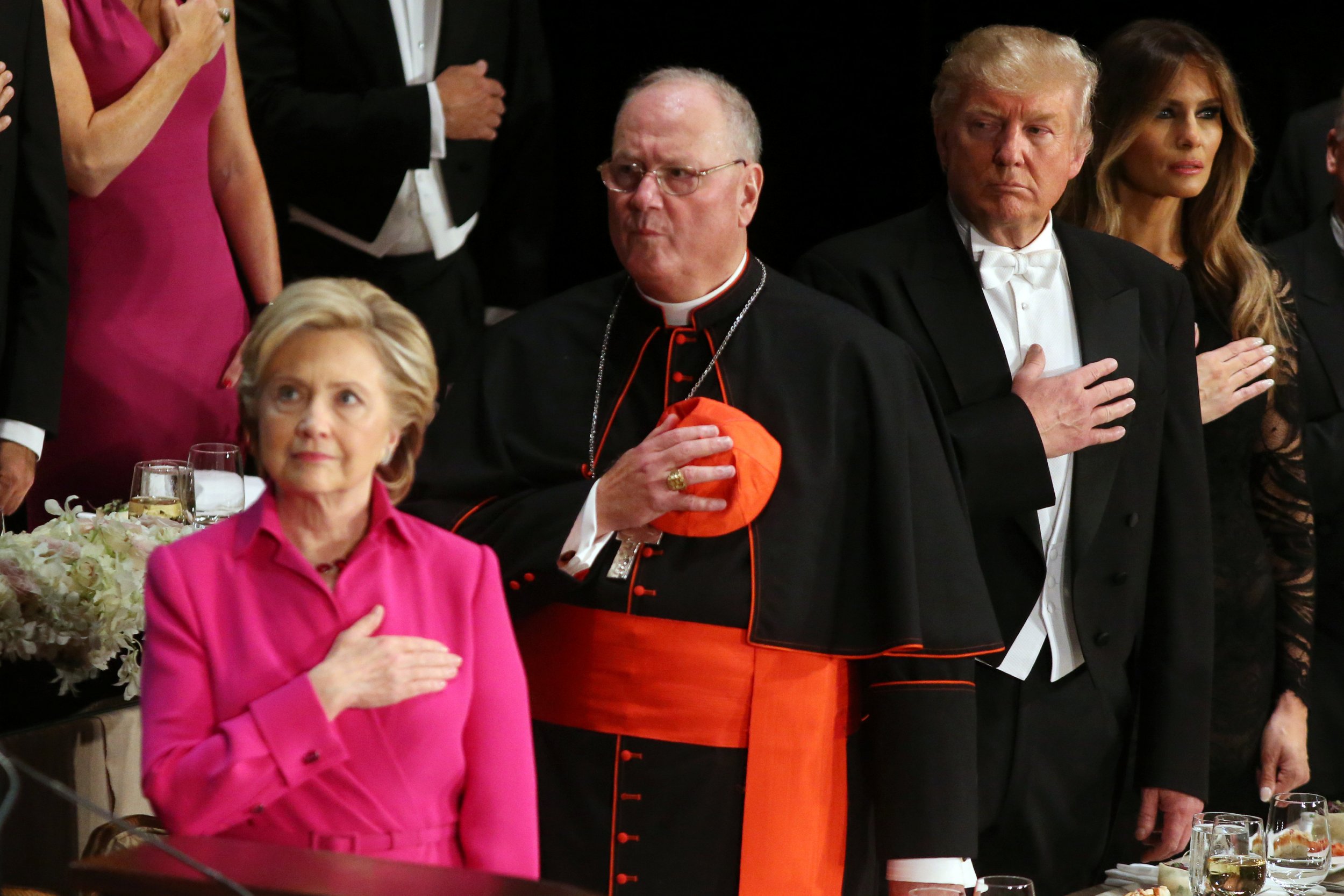 With just two weeks to go before the election, Donald Trump and Hillary Clinton are tied in a new nationwide poll.
Released early on Monday, the Investor's Business Daily (IBD)/TechnoMetrica Market Intelligence (TIPP) poll says the candidates each have the support of 41 percent of the voters. To be precise, Clinton, the Democratic nominee for president, has a minuscule advantage, with 41.2 percent support compared with Republican nominee Trump's 41.1 percent.
Libertarian candidate Gary Johnson received nearly 8 percent of the backing in the survey, while Green Party candidate Jill Stein polled at 3.7 percent. More than 4 percent of respondents said they were "not sure" who they'd vote for, and 2.1 percent opted for "other." In 2012, the IBD/TIPP poll was called the "most accurate" by election predictor Nate Silver, editor-in-chief of FiveThirtyEight.
Asked to choose among only the two main candidates, those polled gave Trump a slight lead, at 42.3 percent compared with Clinton's 42 percent. According to the poll, Clinton is most popular among likely voters in the Northeast, as well as with women and black and Hispanic voters. Trump saw his highest numbers among people with a high school education, white voters and voters in the South.
In a separate poll released Sunday, Clinton led Trump by double digits. Half of voters in an ABC News poll said they'd vote for her, compared with 38 percent for Trump. The poll also showed that 65 percent disapprove of Trump's recent statements that he will refuse to accept the outcome of the November 8 election unless he is declared the winner, and 59 percent reject Trump's assertion that the election in rigged in favor of Clinton.
ABC News added that Trump's tumultuous last few weeks, which have seen 11 women come forward with allegations of sexual misconduct by the candidate, are responsible for his dip in support: 69 percent of those polled say they disapprove of Trump's response to questions about his treatment of women. He has called his accusers "liars" and has threatened to sue them.
Despite the numbers showing support for Trump, voters in the IBD/TIPP poll largely believe Clinton will win the election. Overall, 54 percent think the Democratic nominee will win, compared with 19 percent who think Trump will emerge victorious. Among Republicans, 25 percent think Clinton is likely to win, while 39 percent think Trump is likely to win.
The IBD/TIPP poll surveyed 815 likely voters between October 18 and October 23. It has a margin of error of 3.6 percentage points. The ABC News poll surveyed 1,391 adults, including 874 likely voters, between October 20 and October 22. It has a margin of error of 3.5 points.