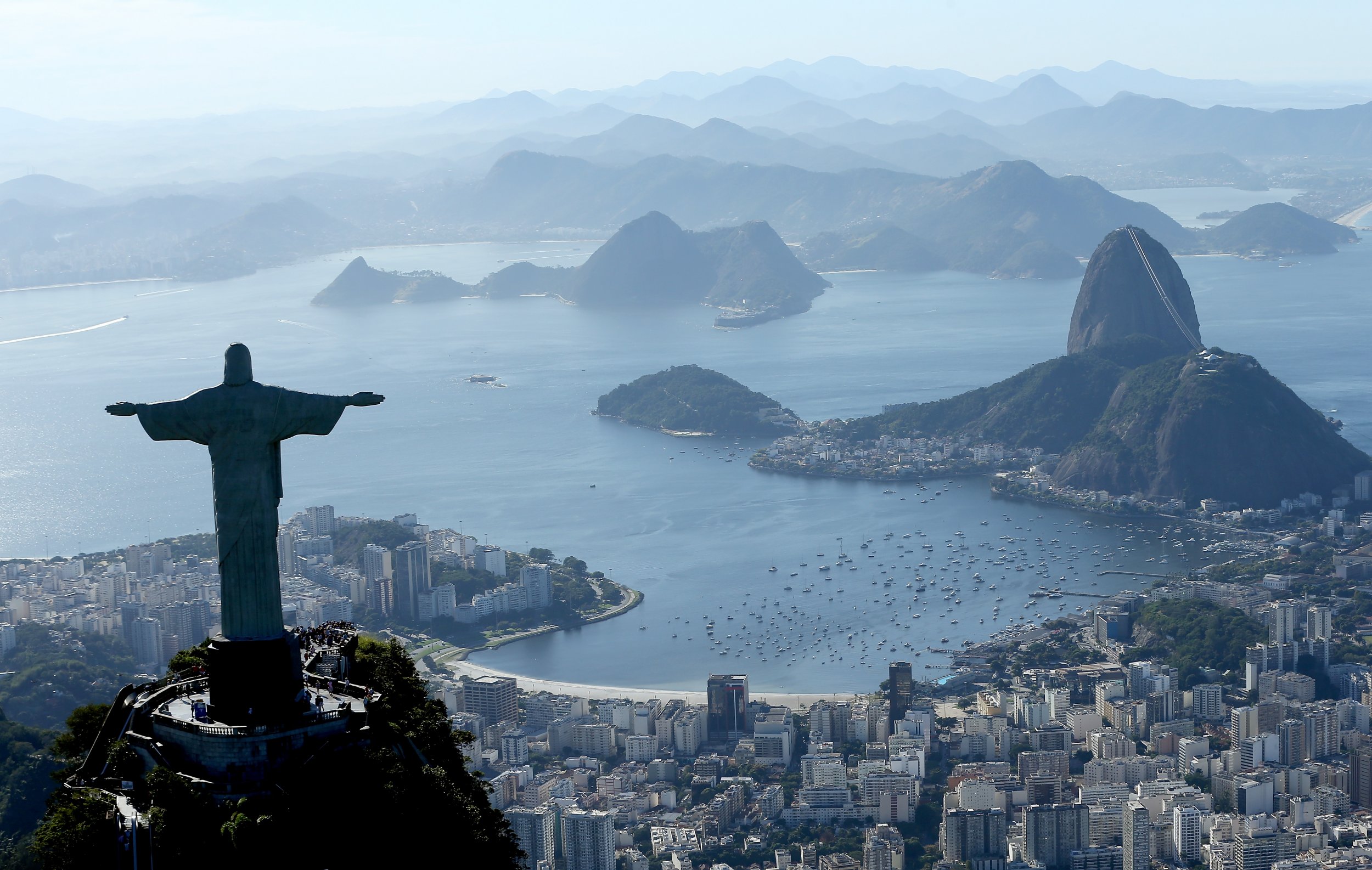 With 100 days to go until the opening ceremony of the 2016 Rio Olympics, sports fanatics around the world will be drawn in by the patriotic fervor of the event and preparing a last-minute trip.
From flights to hotels, and transfers to tickets, there's a lot of planning to put in place, plus totting up whether it's an affordable prospect.
Here, Newsweek outlines how to put those thoughts into action and ensure the best possible Olympic experience.
Flights
With more thousands of miles separating Brazil and anywhere outside South America, travel plans were always likely to hit the wallet hard, so to make the journey as cheap as possible it's going to take some time.
TAM Airlines offers a 24-hour journey from London to Rio, via Sao Paulo and then Curitiba, with a return ticket for £1,109.65 ($1,618), landing less than 24 hours before the opening ceremony begins.
For the well-heeled, a comfy seat and glass of champagne in British Airways' first class section will get you from London to Rio in less than eight hours for around £12,500 ($18,235), including a return journey. That, of course, includes a 6-foot 6-inch bed in "a haven of calm, comfort and refinement to escape and relax."
Hotels
After a busy day of spectating at the world's biggest sporting event, you'll need somewhere to lay your head. On a tight budget, 17 nights in a four-bed shared dormitory with breakfast included can be bought for as little as £264 ($385) at the Albergue Fenix Rocinha, a bus ride away from the capital.
Should you require the privacy of a hotel room, the Center Hotel in Downtown Rio will cost £2,146 ($3,130) for the duration of the Olympics, with just a 13-minute journey to the Maracana Stadium.
If it's luxury you're after, a little over £9,000 ($13,130) can purchase a private apartment overlooking the Marina da Gloria at the heart of the city.
Tickets
The opening ceremony of the event kicks off at 6pm on August 5, and the ticketing system is split up into categories, ranging in price from just under £500 ($730) to a little over £2,200 ($3,200).
For the actual sporting events, more than 7.5 million tickets were made available to the public with 3.8 million of these set at around £20 ($29) per person.
It is dependant on what country you come from as to whether tickets are still available, with CoSport the authorized distributor of tickets for Great Britain.
The men's 100 meters, one of the most sought after events, has sold out to UK residents — unless you want to head to eBay where they're going for around £2,000 ($2,920).
Plenty of tickets remain, however, from athletics to archery, rowing to wrestling, and trampolining to triathlons.
And should you have some cash left in the bank, tickets to the closing ceremony are the same as the opening ceremony.
Transfers
It takes around 40 minutes by taxi to travel from the Galeao International Airport to the city, and typically costs around 30 Brazilian Real (£5.84) ($8.50).
Cheaper still is taking the journey by bus that is approximately 60 minutes but will only set you back 6.50 Brazilian Real, the equivalent to about £1.26.
Currency
You're likely to feel flash when you go and get your pounds changed to Brazilian Real, the currency of Brazil, as the exchange rate currently stands at 1:5.14GBP (1:3.52USD).
Written as R$, do ensure you get your cash ready because it is the only currency accepted in the city.
When in Rio...
If you fancy a break from the action, there's plenty of other activities to do in the city itself. From the sights of Christ the Redeemer to sunbathing on Copacabana beach, there's always an outing in Rio.