2016 Presidential Election Polls for October 29, 2016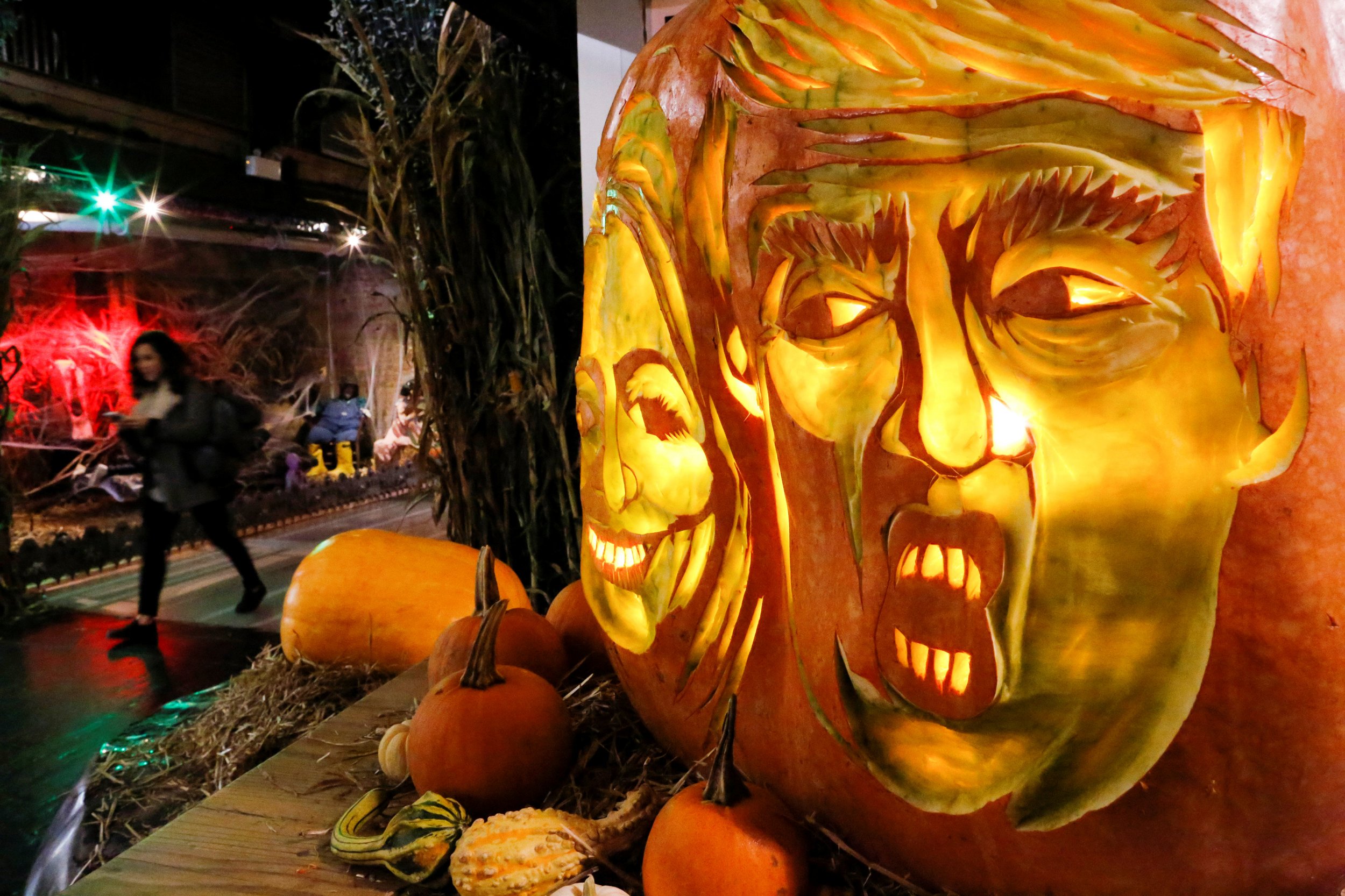 Welcome back to The Day in Polls. As we approach Election Day, we'll be keeping you up-to-date on the latest poll numbers and where the candidates stand.
Republican presidential nominee Donald Trump continues to chip away at Democratic presidential nominee Hillary Clinton's lead in the polls, although Clinton is still favored nationally by 4 to 5 points. However, Saturday morning's polls don't reflect likely voter opinions after FBI Director James Comey informed Congress that the bureau uncovered potentially new evidence in its probe of Clinton's private email server.
Clinton is 5.5 points ahead of Trump in the FiveThirtyEight forecast as of Saturday morning. FiveThirtyEight says the Democratic nominee has an 80.6 percent chance of winning the presidency, down from an 81.6-percent chance as of Friday morning. Clinton is forecasted to win at least 324 electoral votes to Trump's 213.
The Upshot's daily election forecast shows no movement from Friday, when Clinton was said to have a 91 percent chance to win office compared to Trump's 9 percent chance.
The Real Clear Politics's average of national and state polls shows some incremental movement for Trump's. Clinton is 4.6 points ahead of Trump as of Saturday morning, down from her 5.2-point advantage Friday. Clinton's average support dropped from 47.3 percent of likely and registered voters to 47.1 percent, while Trump moved from 42.1 percent support to 42.5 percent.
The Reuters/Ipsos States of the Nation project reported Saturday that Clinton enjoys a healthy advantage in early voting tallies, and is leading Trump by 15 percentage points among voters surveyed in the past two weeks. An estimated 19 million Americans have voted so far in the election, according to the University of Florida's United States Election Project, accounting for as much as 20 percent of the electorate.
Outlier of the day: The ABC News/Washington Post tracking poll shows Clinton leading Trump by just 2 points, 47 percent to 45 percent, which falls within the poll's margin of sampling error of 3 points. Clinton held a 12-point lead in the initial poll, which reflected opinions from Oct. 20 to 23.
News from Friday night: Americans received the quintessential "October surprise" with Comey's letter to Congress, which bolstered Republicans' hopes with just days to go before the election. Clinton has called on the FBI to release the "full and complete facts" of its investigation, as her campaign remained confident that whatever has been uncovered won't change the conclusion Comey reached in the summer against criminal charges. While speculation mounts, Newsweek reported Friday that the potential new evidence doesn't concern any actions taken by Clinton at all; rather, feds are looking at longtime Clinton aide Huma Abedin's handling of Clinton-related emails.