Why Anti-LGBTQ Homicides Reached an All-Time High in 2016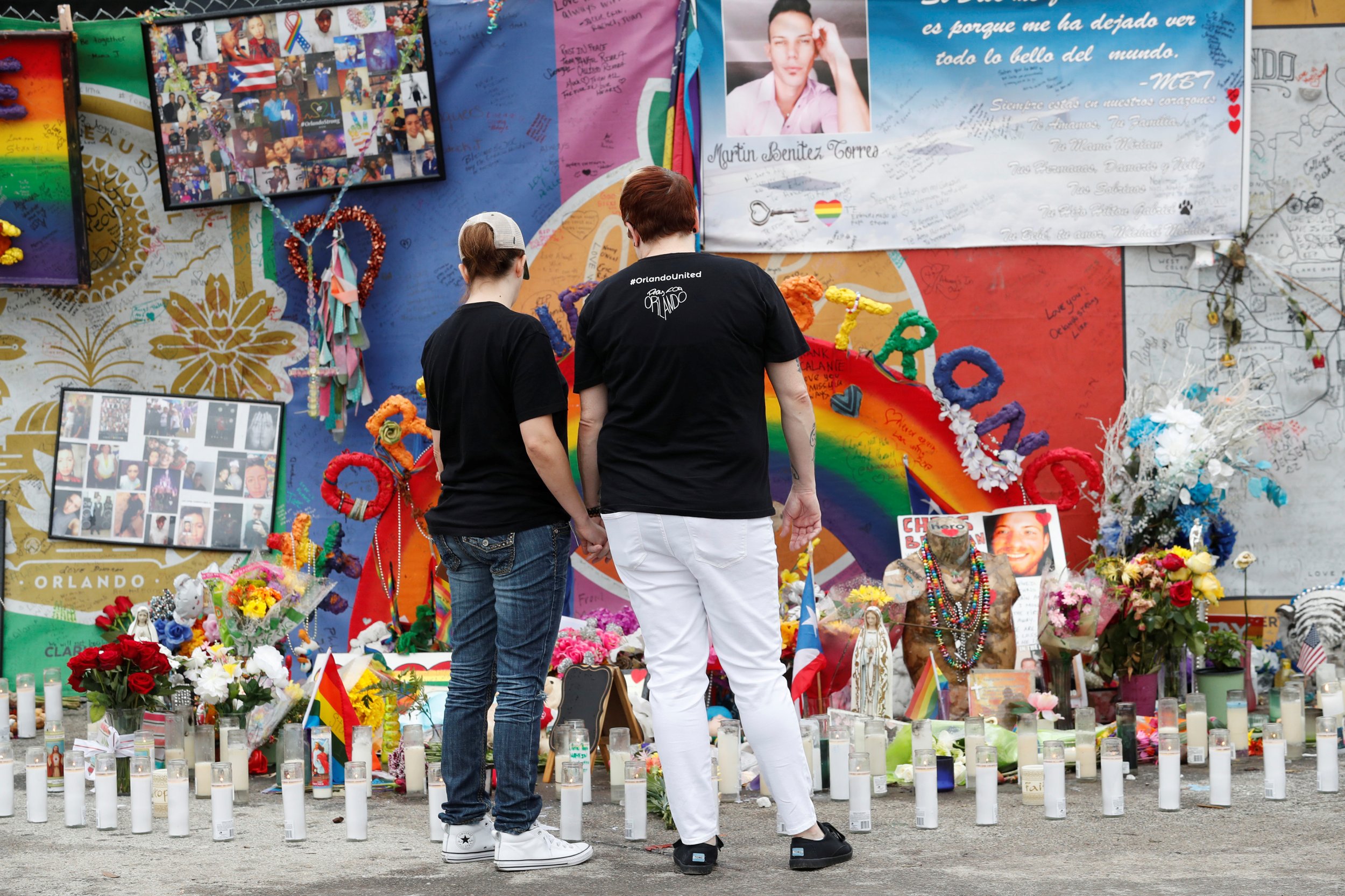 The year 2016 was the deadliest on record for LGBTQ people, according to the 20th annual report from the National Coalition of Anti-Violence Programs (the NCAVP) published on Monday.
In absence of a centralized national database monitoring anti-LGBTQ violence, the NCAVP gathered data in the 11 states where the organization has local chapters (Arizona, California, Illinois, Ohio, Massachusetts, Michigan, Missouri, New York, Virginia, Vermont, Wisconsin).
The report's publication falls on the one-year anniversary of the worst mass shooting in U.S. history, the Pulse Nightclub massacre in Orlando, Florida, in which 49 people lost their lives. The shooter, Omar Mateen, opened fire in the gay club he had reportedly frequented for years before pledging allegiance to the Islamic State militant group (ISIS) in a 911 phone call.
"The Pulse shooting is a very, very complicated situation and there were many factors going into that shooting in terms of motivations. What we do know is that the LGBTQ community really felt like it was directed towards them and felt the impact of that as a community," Emily Waters, senior manager of national research and policy at the New York City Anti-Violence Project, tells Newsweek.
A year on from the Pulse shooting, Waters says the attack needs to be understood as a consequence of broader systemic issues of homophobia, transphobia, biphobia, xenophobia, racism at play within society.
Even without counting the 49 victims of the Orlando shooting as part of the total, there was still a 17 percent rise in anti-LGBTQ homicides, from 24 in 2015 to 28 in 2016. This was the highest number of victims recorded since NCAVP began publishing the report 20 years ago.
Among these, victims were more likely to be people of color, transgender or gender nonconforming, and below the age of 35. Of the 28 homicides NCAVP reported, 61 percent were transgender women of color.
The report aggregated all 28 stories, for instance that of 16-year-old Kedarie/Kandicee Johnson, a Black genderfluid teen who is one of the youngest victims on the report, who was shot multiple times on March 2, 2016, but whose murder remains unsolved.
The NCAVP also collected data on 1,036 incidents of hate violence against LGBTQ and HIV-affected people. The most common types of hate violence reported were verbal harassment (20 percent), threats or intimidation (17 percent), and physical violence (11 percent). Nearly half of the incidents recorded took place in private residences or the workplace. People with disabilities in particular were twice as likely to experience violence in a private residence than people without disabilities.
The NCAVP recognizes that the research isn't representative of the situation across the country, but thinks it still constitutes a significant snapshot of LGBTQ experiences. "What we have seen since November is that more and more people report for the first time and people are expressing more fears," she says.
The NCAVP report also highlighted failures on behalf of the authorities in dealing with reports of violence. In 2016, 41 percent of survivors interacted with law enforcement as a result of the violence that they experienced and, of those, 35 percent of them found police to be indifferent and 31 percent said they were hostile.
Some people reported instances of police misconduct following the reports, including excessive force, unjustified arrest, entrapment, and raids. According to the NCAVP, black people who reported violence were 2.8 times more likely to experience excessive force from police than survivors who did not identify as black.
"LGBTQ communities cannot solely rely on hate crimes legislation and the criminal legal system, as this system is a source of violence for many communities," the report said.
According to Waters, the first conviction under new hate crime laws—which were introduced during the administration of President Barack Obama—was a symbolic victory for the LGTBQ community. However, the law is limited in its remit as it is tied to a functioning law enforcement system and does not prevent discrimination in the workplace or in education.
The NCAVP advocated for more resources to community services that provide support and healing services can anyone can access outside of the law enforcement system. Just as important is giving visibility to positive and affirming LGBTQ experiences. "While we recognize that violence against LGBTQ people is a pervasive reality, it does not define us," Waters says. "We [should] continue to actually push forward those more positive, complex and holistic images of LGBTQ people because that is how we humanize people. That is how other people learn about different experiences and how they can start challenging those biases they have."