On October 9, 2015, a former Philadelphia altar boy reported to the office of Dr. Stephen Mechanick to undergo a court-ordered forensic psychiatric evaluation. It took nearly three hours because the two men had a lot of ground to cover. Daniel Gallagher is a slender 27-year-old with a wispy beard who is better known as "Billy Doe." Under that pseudonym, he made national headlines in 2011 when he claimed to have been serially raped as a fifth- and sixth-grader at St. Jerome's parish by two priests and a Catholic schoolteacher.
Gallagher subsequently became the Philadelphia district attorney's star witness at two historic criminal trials. His graphic testimony helped convict three alleged assailants, as well as Monsignor William Lynn, the Archdiocese of Philadelphia's former secretary for clergy, who was found guilty of endangering the welfare of a child. The monsignor became the first Catholic administrator in the country to go to jail for failing to adequately supervise a sexually abusive priest.
The Billy Doe rape story was so sensational it attracted the attention of crusading Rolling Stone writer Sabrina Rubin Erdely. She described Billy Doe in a 2011 story, "The Catholic Church's Secret Sex-Crime Files," as a "sweet, gentle kid with boyish good looks" who had been callously "passed around" from predator to predator. According to the charges recounted by Erdely, two priests and a Catholic schoolteacher "raped and sodomized the 10-year-old, sometimes making him perform stripteases or getting him drunk on sacramental wine after Mass."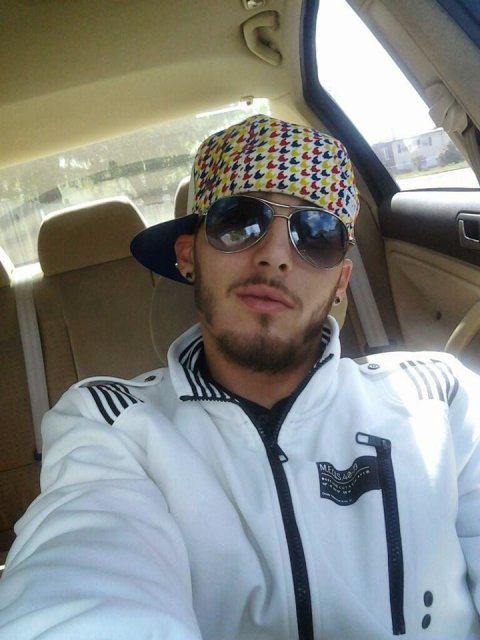 Erdely is the same reporter who later wrote about "Jackie," a University of Virginia student who claimed she was gang-raped by seven men at a fraternity party. The 2014 story, which dominated headlines and cable TV news for weeks, was subsequently exposed as a hoax by "Jackie," retracted by Rolling Stone and is now the subject of a couple of libel suits.
Judging from Mechanick's report, Billy Doe has as much credibility as Jackie. In a 40-page report obtained by Newsweek, the forensic psychiatrist recounted Gallagher's test results from the Minnesota Multiphasic Personality Inventory test known as the MMPI-2:
The client is apparently immature and self-indulgent, manipulating others to his own ends…. He refuses to accept responsibility for his problems. He may have an exaggerated or grandiose idea of his own capabilities and personal worth. He is likely to be hedonistic and may overuse alcohol or drugs. He appears to be quite impulsive, and he may act out against others without considering the consequences…. Paranoid features and externalization of blame are likely to be present…. His manipulative and self-serving behavior may cause great difficulties for people close to him…. An individual with this profile is usually viewed as having a Personality Disorder, probably a Paranoid or Passive-Aggressive Personality. Symptoms of a delusional disorder are prominent in his clinical pattern.
On top of bombing out on the MMPI-2, Gallagher admitted he lied and provided "unreliable information" to Mechanick about his substance abuse and psychiatric history, as well as his personal and medical background. After a painstaking review of the subject's medical records gathered from 28 different drug rehab facilities, hospitals, doctors and drug counselors Gallagher visited, the psychiatrist wrote that Gallagher admitted he was "not always honest with his medical providers." Such as in 2007 and again in 2011, when he claimed to be a paramedic and a professional surfer who had to give up the sport because of his drug addiction; he also claimed to have suffered a herniated disc.
Gallagher admitted to Mechanick that his claim to be a paramedic was a lie. He testified in a civil deposition that he did "not really" earn any income as a surfer. In addition, Mechanick wrote that medical records "do not indicate that Mr. Gallagher was ever diagnosed with a herniated disc."
All that might be dismissed as trivial, but Gallagher had also provided "conflicting and unreliable information" about his history of sexual abuse, as well as "conflicting and unreliable information" about the specifics of the alleged attacks by the two priests and schoolteacher, Mechanick wrote. "It is not possible to conclude to a reasonable degree of psychiatric or psychological certainty that Mr. Gallagher was sexually abused as a child," Mechanick added.
The psychiatrist isn't the only person deeply skeptical of Billy Doe and his stories. The detective who led the Philadelphia district attorney's investigation into Gallagher's allegations against the priests and teacher also has some disturbing doubts. In a confidential deposition obtained by Newsweek, retired Detective Joseph Walsh was asked on January 29, 2015, about nine significant factual discrepancies in Gallagher's story. The detective testified that when he questioned Gallagher about those discrepancies, Gallagher usually just sat there and said nothing. Or claimed he was high on drugs at the time. Or told a different story.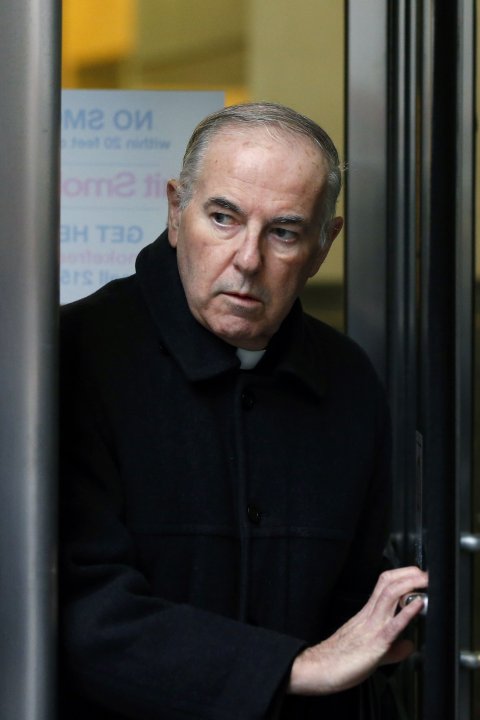 'Suck All the Blood Off'
In addition to being the Philly DA's star witness in two criminal trials, Gallagher filed a civil suit against the Archdiocese of Philadelphia in 2011, as well as his alleged assailants—the Reverend Charles Engelhardt, former priest Edward Avery and former schoolteacher Bernard Shero. The archdiocese settled with Gallagher in August 2015, according to two sources, for an estimated $5 million. (A spokesman for the archdiocese and its lawyer did not respond to a request for comment.)
Avery and Shero are still in jail. Engelhardt died in prison in November 2014, hours after the 67-year-old priest was handcuffed to a hospital bed, kept under armed guard and denied a potentially lifesaving heart operation. The members of Engelhardt's religious order, the Oblates of St. Francis de Sales, have continued the battle to exonerate their fallen brother; they paid for Mechanick to evaluate Gallagher for the civil suit.
Shortly after receiving Mechanick's report on October 28, Gallagher's lawyer, Slade McLaughlin, dropped the civil suit against the individual defendants, on the night before jury selection. Some speculate that McLaughlin, who did not respond to Newsweek 's requests for comment from him or his client, withdrew the suit because he'd already hit big with the deep-pocketed defendant in the case, the archdiocese. Others suggest McLaughlin, did not want to put Gallagher on the stand, where he would have had to answer questions about the forensic psychiatrist's report. But there were plenty of reasons to doubt Gallagher's credibility long before Mechanick examined him. Gallagher is a former heroin user and dealer who had been kicked out of two high schools and been in and out of 23 drug rehabs over a 10-year period. He'd been arrested six times on charges of drugs and retail theft, including one bust for possession with intent to distribute 56 bags of heroin.
The sexual assaults of Gallagher allegedly occurred during the 1998-99 and 1999-2000 school years, when he was 10 and 11 years old. From the beginning, he told an incredible, lurid story, the details of which were often changing. When he first reported his abuse to two social workers for the Archdiocese of Philadelphia on January 30, 2009, Gallagher claimed Engelhardt had accosted him after a 6:30 a.m. Mass. He said the priest plied him with sacramental wine and then anally raped him behind locked doors in the church sacristy in a brutal "ramming" attack that lasted from 7 a.m. until noon. After the rape, Gallagher claimed the priest threatened him, saying, "If you ever tell anyone, I will kill you."
But Gallagher told Mechanick a different story, the same one he told a grand jury and at the criminal trial—that he and the priest had engaged in mutual masturbation and oral sex. Gone were the five hours of anal rape and Engelhardt's threat to kill him.
Gallagher told the two archdiocese social workers that in the second attack Avery "punched him in the back of the head, and he fell down." And when he woke up, "he was completely naked, and his hands were tied with altar boy sashes." Gallagher claimed the priest then anally raped him, smacked him in the face and "made him suck all the blood off his penis." When this vicious assault was over, Gallagher said, the priest threatened that if he ever told anybody, he would "hang him from his balls and kill him slowly."
But when Gallagher talked to the police and testified before a grand jury, he dropped the punch in the head, as well as the claims about being tied up with altar sashes, smacked in the face and forced to suck blood. He also omitted the priest's threat to "hang him from his balls."
Instead, Gallagher said he'd engaged in mutual masturbation and oral sex with Avery and described a subsequent attack in which the priest forced Gallagher to perform a striptease.
Gallagher at first told the social workers that his third attacker, homeroom teacher Shero, asked him to stay after class and offered to drive him home. In the teacher's car, Gallagher claimed, Shero punched him in the face, attempted to strangle him by wrapping a seat belt around his neck, performed oral sex on him and made Gallagher masturbate him.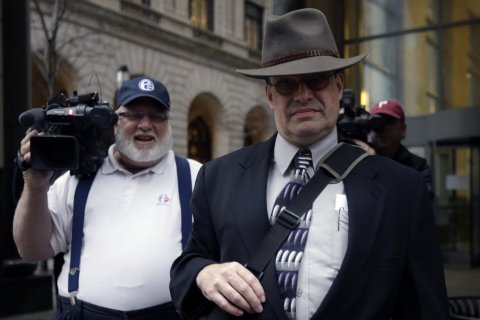 Gallagher claimed that this attack took place in the parking lot of an apartment building near his home and that Shero told Gallagher if he told anyone, "I will make your life a living hell."
But when Gallagher testified in court in 2013, he didn't say Shero made him stay after class. This time, he said Shero pulled up across the street from a strip mall and offered him a ride home, and the attack took place in a parking lot. Gallagher dropped from this new version of his story the punch in the face, the seat belt wrapped around his neck and the threat to make his life a living hell.
When confronted in court with these factual discrepancies, Gallagher testified that he was high on drugs and "basically in a semi-comatose state" when he spoke to the two social workers and didn't remember what he told them. (The two social workers testified that Gallagher walked and talked normally, did not smell of alcohol and did not appear to be impaired in any way when they interviewed him.) During an examination by Mary Gail Frawley-O'Dea, a clinical psychologist hired by his lawyers, Gallagher "acknowledged that he originally embellished the overt violence and the extent of what happened to him," Frawley-Dea wrote. "He was, and is, so ashamed; so guilty that he 'did not do something,' that he 'did not stop [the attack],' so self-blaming that he tried to make himself appear more overpowered, physically helpless, and unable to fight back than he actually was."
When talking to Frawley-O'Dea, Gallagher also put a new ending on his Shero rape story. At trial in 2013, he testified that after the rape, "I just ended up getting out of the car and walking" home. But Gallagher told Frawley-O'Dea that after Shero raped him, the teacher "threw the boy out of the car and drove away."
When he first told his improbable story to the district attorney, Gallagher was locked up in Graterford Prison on a probation violation. On January 28, 2010, Detective Andrew Snyder sprang Gallagher out of jail and drove him to the district attorney's office, where Gallagher's parents were waiting, along with Assistant District Attorney Mariana Sorensen from the Special Investigations Unit.
When Snyder and Sorensen interviewed Gallagher, then 21, his parents, including his Philadelphia police sergeant father, were allowed to sit in on the interview, although the regular policy in the Philadelphia Police Department, as well as the DA's office, called for interviewing an adult complainant by himself. The DA gave Gallagher what defense lawyers characterized as the "red-carpet treatment" because Gallagher was one of the few alleged victims of sex abuse whose allegations fell within the statute of limitations, which meant charges could be filed.
In his report, Mechanick tracked the conflicting stories Gallagher told his many doctors and drug counselors about his alleged history of sex abuse as a child. Before he told the archdiocese he had been raped by two priests and a schoolteacher when he was 10 and 11, Gallagher claimed to doctors that he had been (1) molested at 6 by a friend, (2) sexually abused at 6 by a neighbor, (3) sexually assaulted at 7 by a teacher, (4) molested at 8 or 9 by a friend and (5) sexually assaulted at 9 by a 14-year-old.
'Prosecutorial Lust'
In Philadelphia, the Billy Doe case remains front-page news three years after the original trial that convicted Lynn. On December 22, the Pennsylvania state Superior Court for the second time overturned Lynn's conviction and ordered a new trial. A three-judge panel ruled that the trial judge in the case, M. Teresa Sarmina, abused her discretion when she admitted into evidence against the monsignor 21 supplemental cases of sex abuse dating back to 1948, three years before the 64-year-old Lynn was born.