For someone serving a prison sentence for murder, Corey Devon Arthur is remarkably polite. When he calls, he always asks about my wife, and he always does it with an unhurried solicitude that makes the question more than perfunctory. When I visit him at the Green Haven Correctional Facility in Stormville, New York, he strides eagerly toward me as if we were old friends about to share a pitcher of beer and curse at the Yankees as they blow a late-inning lead. In conversation, he makes frequent use of my first name, which has a weirdly endearing, almost paternal effect, though we are nearly the same age.
Arthur looks nothing like the dazed 19-year-old being led out of a Brooklyn precinct house in the spring of 1997, trailed by burly detectives in bad suits, his hands in cuffs, his face fixed in an expression of poignant and pointless defiance. "Gotcha," said the front page of the New York Post. In another photograph, he looks like urban terror made flesh.
You know Corey Arthur. When the tabloids talk about thugs, they mean Corey Arthur. When the more serious publications talk about the effects of socioeconomic inequality on young people of color, they also mean Corey Arthur. You fear him, whether you will admit to that fear or not. Corey Arthur is a scary motherfucking guy, OK? Or was. He is in prison now. You have nothing to fear.
"The buck stops here," Arthur tells me about culpability for the crime he committed. The governor of New York wanted the death penalty for Arthur, but that punishment is a rarity in New York state unless the victim is a police officer. His victim was only an English teacher, his English teacher, so he got 25 years to life. He isn't angry or given to self-pity. Arthur is where he belongs, and he knows that. Whatever wrongs have been done to him are insignificant compared with the wrong he has done, and we both know that.
But there are things I do not know, and those are the things that draw me to Arthur, that compel me to pick up the phone as I change my infant son's diaper or pack my preschooler daughter's lunch. For one, while Corey Arthur says he is responsible for the death of 31-year-old Jonathan M. Levin, he maintains that he is not culpable of murder. This may seem like the kind of justification one invents while languishing in prison, but Arthur insists on the fine distinction every time I ask him about what happened in the waning hours of May 30, 1997. Other men, he says, killed Levin. Those other men, whose names he will not tell me, would not have been there unless Arthur had introduced them to his beloved English teacher. But they are the real killers, he claims.
"I had no intentions of robbing this man," Arthur says to me. "I had no intentions of killing this man."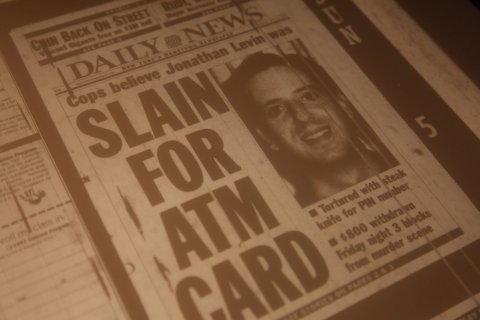 'Sloppy Police Work'
I have talked to at least one other person who was in that third-floor apartment on Columbus Avenue and 69th Street on a spring night nearly 20 years ago: Montoun Hart, who was arrested as Arthur's accomplice in the killing but signed a lengthy confession that implicated Arthur. Hart was subsequently acquitted on all charges and returned to an apparently aimless life. What little of his story Hart deigned to tell me was, frankly, so outlandish that it inadvertently lent credence to Arthur's version of events. Hart may have nothing to do with Levin's death, but after my single encounter with him, I have no doubt that as far as that duo was concerned, the more trustworthy man was languishing in prison.
Let me be very clear: Do I think Arthur is dumb enough to call up his favorite teacher, leave a message on his answering machine, go to his Upper West Side apartment with some random hood he barely knows (i.e., Hart), torture and kill Levin, use Levin's bank card to withdraw a paltry sum ($800) from an ATM on a busy stretch of Columbus Avenue and then simply go to ground in Brooklyn, where he had to know the cops would find him before the weekend was through?
I do not.
At the same time, is it possible that Arthur did, in fact, murder Jonathan Levin?
The evidence suggests that this is not only possible but probable. As far as the state of New York is concerned, Arthur was given just punishment for a crime he was proved beyond a reasonable doubt to have committed. The criminal justice system, having done its work, moved on long ago.
I haven't. I have no ties to the people in this case other than a long-standing curiosity about why things turned out the way did. I am not writing as a crusader or an advocate, though a good journalist is often both. Part of my motivation in revisiting this case is the conviction that what remains unknown in it should not remain unknown. Here's just one example: I tried for many months to force the New York Police Department to hand over its file on the Levin murder. I called and wrote letters and had our company lawyer write letters, and in the end I got back nothing. For a case that had been closed for nearly two decades, such reluctance seemed strange. Or maybe not so strange, since accusations of "sloppy police work" were leveled during Arthur's trial. Is it possible that zealous detective work settled on Arthur too quickly, eager to close a case that terrified Manhattan?
Is it possible that a young black man from the depths of Brooklyn was not treated by the criminal justice system with all the solicitude he deserved?
This is also not only possible but probable.
The most important question is whether Arthur should go free. I make no pretenses to journalistic impartiality on this point: I have helped him contact appeal lawyers and have suggested steps he should take before his parole hearing, which is still years away. But I also know that Levin's parents are both living (both refused to talk to me on the record), and it would surely crush them yet again to have some journalist zonked out on Serial and Making a Murderer go for glory by trying to free the killer of their son.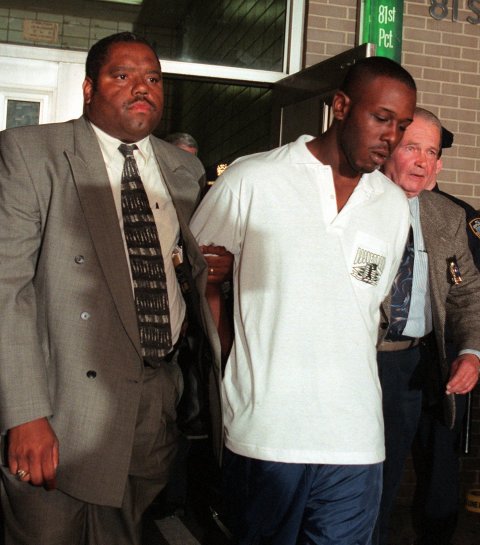 Here's the thing, though, and I am going to lay it out very simply: Whether by the hand of Arthur or someone else, the only person who gave a shit about Arthur was killed. For this, Arthur deserved the years he has spent behind bars. Nobody disputes that. Yet he is now finally deserving of shit-giving (i.e., empathy). It took him a while to get there, but I believe he is ready to receive compassion without exploiting those who offer it.
For now, Arthur remains something less than a person. He is 98A7146, which is the identification number given to him by the New York State Department of Corrections and Community Supervision. After some months of visits and correspondence, I start to think of him as 98A7146, no longer needing to look up the number when visiting him or writing him a letter.
But Arthur is more than 98A7146, more than a murderer, more than the nexus of late 20th-century urban ills. He writes poetry. It isn't very good, but neither is most poetry written by people outside of prison. Here is one of his better verses:
My life is a rose
that forgot to blossom
This verse comes from a poem titled "Fucked Up."
He also draws, and his drawings remind me of the great Mexican muralists: sinuous and lush, dreamy but precise. I have been sending him information on how to publish a graphic novel. We both believe his life is rife with material for such an enterprise. He wouldn't even have to make much up: rapping with the Notorious B.I.G. when they were both just hungry scrappers from Brooklyn, getting whaled on by the cops of the famously corrupt 75th Precinct. A graphic memoir, maybe? Those things sell.
Arthur has been in one cell or another since June 7, 1997, when around 1:30 p.m., members of the New York Police Department descended on him in the Sumner Houses housing development in Bedford-Stuyvesant, Brooklyn. He was planning to escape to North Carolina. Now he was headed to Rikers Island, then upstate for prison, where he has been ever since. He will turn 39 in December, meaning he has spent half of his life in prison. The cell is his true natural habitat. He has never even used an iPhone.
Arthur spent a good deal of his 20s in Attica, the maximum security prison where bank robber Willie Sutton spent 17 years and where John Lennon's killer, Mark David Chapman, spent 31. "I love Attica," he tells me. "I became a man in Attica…. The most basic parts of manhood I learned in Attica." There are very few people who will express fondness for a maximum security prison, but on a deeply uncomfortable level, 98A7146 is an example of the corrections system at its very best, for he has done significantly better when deprived of freedom by the state. He is much more informed, articulate and compassionate than the stoops and street corners of Bed-Stuy would have ever allowed him to be. I don't like having that thought, but few of my liberal verities are confirmed as I sit in the Green Haven visiting room, whose walls are lined with baby play cribs, watching Arthur eat a microwaved pizza slice and tell me how he'd love it if I could send him books about leadership. He likes to read history too.
Arthur knows that he will never escape the events of May 30, 1997. But since the state did not have him executed, he reasons, he has a responsibility to live, to be better and to maybe even be good. "The story ain't over," he says. "I'm still in the fight." I admire that, even if there is much about Arthur that I do not admire. This is a fight I want to join.
Interactive documentary: Choose your own path through "Undertow," a look at the relationship between Corey Arthur and his former English teacher. EXPLORE THE STORY
'He Only Talked About Getting Money'
It was one of those Fridays in late May when every New Yorker yearns to escape from Manhattan to the Jersey Shore, the Hamptons or the country, coolers packed, highways jammed, prayers whispered against the rain. Jonathan Levin, though, wasn't going anywhere. He had just finished another week of teaching English at William H. Taft High School in the Bronx; the next morning, as his fellow Upper West Siders sleepily slunk out for brunch, he would be back at the school for a meeting of teachers trying to figure out how to deal with students on the brink of dropping out. And many had dropped out—the school's graduation rate was only 63 percent.