Mint-colored city buses and sherbet mid-rise apartment complexes with undulating facades. Women in polka-dot bikinis and men in wide-lapelled shirts unbuttoned halfway down their chests. Postcard-perfect white sand beaches and cocaine-addled nights that throbbed to a mix of brassy disco and tropical Cuban beats. It was 1981, and the 19-square-mile barrier island known as Miami Beach was on the verge of bursting into one of the most hedonistic scenes committed to the history books.
Somehow, in the midst of this Caribbean decadence, a very different community also thrived. Just a few blocks from the scantily dressed beachgoers and the drug lords in Armani silk were men in ill-fitting black suits and heavy beards, and women in thick wigs and long woolen skirts all year long, even as the wet heat of the Atlantic swept across the peninsula. The ranks of Miami's ultra-Orthodox Jews, Hasidim, were swelling. They were insular and defiantly anti-secular, clinging to traditions that may have protected their community in a medieval world but in modern America would lead to tragic consequences for many of their youngest, most vulnerable members.
Twelve-year-old Ozer Simon hadn't grown up Hasidic, but after his parents divorced, his mom became a baal teshuva, a secular Jew who has "returned" to religious ways, and enrolled him at a yeshiva. He immediately fell behind because the other kids had been studying Hebrew since they were toddlers, so when Rabbi Joseph Reizes, a new teacher recently arrived from Brooklyn, offered to tutor the child, his mother jumped at the opportunity.
But when she asked Simon how his first lesson went, she could tell "something was really wrong." Simon told her the rabbi hadn't taught him anything; instead, he'd asked the boy to lie down and take a nap. When he did, the older man lay down on top of him. The next school day, Simon's mother went to Rabbi Avrohom Korf, principal of the boy's school, and told him what had happened. "I said to him, 'If Reizes continues to teach here, I'm going to go to the newspaper. Or whatever it takes,'" she recalls. "The next thing I know, the guy is gone."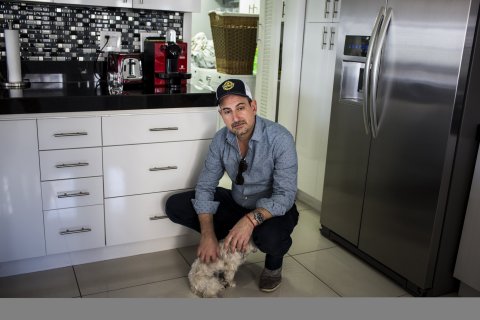 Korf says he confronted Reizes with Simon's mother's complaint and that the teacher fled back to Brooklyn of his own volition. Soon after, Reizes was hired to teach elementary school at Oholei Torah, a yeshiva in Crown Heights. No official complaint against him was ever filed in Miami, and Simon's school never alerted Oholei Torah about the incident that had prompted Reizes's quick return to Brooklyn.
Fifteen years later, Reizes was fired from Oholei Torah after allegations of sexual abuse arose yet again. A parent "informed a principal that his son was inappropriately touched during a private tutoring session with Reices [sic], after school hours and off school premises," Oholei Torah's director, Rabbi Sholom Rosenfeld, tells Newsweek via email.
Reizes was allowed to finish the school year, but Rosenfeld insists he was kept under "constant monitoring" for those three weeks. (Oholei Torah denied Newsweek many requests to speak to someone about this issue and stopped responding to email questions after an initial exchange. Through its lawyer, the school sent a note stating that to answer more questions would "compromise its legal and religious obligations." Reizes did not respond to requests for comment.)
When contacted by Newsweek, the child whose parents brought the complaint to the school in 1996 didn't want to speak about it publicly, but other students from that class say Reizes long had a reputation for inappropriate behavior. Bibi Morozow, 31 years old and now living in Florida, says a relative was molested by Reizes while attending Oholei Torah in the 1990s. (When reached by Newsweek on the phone, the relative declined to be interviewed.) "Reizes was always touchy; he'd put kids in his lap," says one student who asked to remain anonymous because he feared being shunned by his community.
But no complaints were ever registered about the rabbi, nor were any criminal charges filed—in fact, a Freedom of Information Act request to the Brooklyn district attorney's office turned up no evidence of his name ever appearing in its records. By now, the statute of limitations for most, if not all, of Reizes's alleged crimes has expired, and the survivors are grown men, some with young boys in the Hasidic school system. Most are afraid to go public because they fear ruining the lives of their children. Reizes, now retired and in his 60s, lives across the street from the school where he used to teach.
While there is no evidence that child abuse is any more likely to occur in ultra-Orthodox schools than in public or secular institutions, stories like Reizes's—an alleged abuser sheltered and victims unwilling to talk for fear of losing the only way of life they know—are common in the Hasidic school system. The many former students, advocates, sociologists, social workers and survivors interviewed by Newsweek, along with recordings, documents, public filings and personal emails that Newsweek obtained, place the blame on a confluence of factors: widespread sexual repression, a strong resistance to the secular world, and, most important, a power structure designed to keep people from speaking up about abuse.
Introduced to Forbidden Knowledge
Set on a leafy stretch of Eastern Parkway in Crown Heights, Oholei Torah is one of the most important institutions in the Chabad movement's global yeshiva network and one of the largest of the dozens of Chabad schools in Brooklyn, with nearly 2,000 students at any given time. But stop any middle-school-age kid in the school's hallways, and he—there are no female students—will likely know nothing of world history, won't be able to do long division and will speak only rudimentary English—even though he's growing up in the biggest city in the United States.
Oholei Torah conducts its seven-plus daily hours of religious lessons mostly in Yiddish. According to more than a dozen former students across three decades, it provides almost no lessons in science, math, English grammar or history. (The school did not respond to queries about its curriculum.) Many of these students go home to an apartment with no television, no Internet, no newspapers and no books except religious texts. Many will not gain the basic knowledge of how to navigate the world until they are married off around age 18, like how to write a check, how to order General Tso's chicken or even what sex is. When you're a child in this environment, you don't question the fact that you can't identify your own state on a map. And when you are molested, you don't ask questions about that either.
In the ultra-Orthodox world, sexuality is simultaneously denied and monitored to the point of obsession. Starting in childhood, boys and girls are separated; the opposite gender remains a mystery until it's time to marry, usually in an arranged pairing. Boys are taught to avoid looking at girls, while girls are taught that they are a source of sex and transgression, say former members of the Haredi, or ultra-Orthodox Jewish, community.
If children aren't taught by their parents and teachers about appropriate sexual behavior, they have no way to sense when touching turns into something that is wrong. "You don't even know what your body is," says Lynn Davidman, a professor of sociology and religious studies at the University of Kansas who grew up in a religious Jewish family. "And you are not supposed to touch or know, and then all of a sudden you are introduced to forbidden knowledge in a most abusive way." The abused have no way to make sense of what's going on, to stop it or to tell anybody about it.
When Manny Vogel was in seventh grade at Oholei Torah, a student a few years older, high school age, wouldn't let him alone—he'd follow Vogel in the hallways, into study halls and in the lunchroom. Then, Vogel recalls, the boy asked for a favor. "He claimed he wanted to try karate moves on me." But karate was simply a pretense to touch the younger boy in ways he would later come to recognize as inappropriate. One time, Vogel says, the classmate paid him $5 to let him touch Vogel's genitals over his pants. Vogel never said anything to his teachers, principal or parents. "He took advantage of me. I didn't know any better."
According to Vogel and other students, this older student had a reputation for touching younger kids—and teachers and administrators knew it. There were rumors he offered a classmate $175 for a "karate practice session." Students believed the kid used the money he raised from selling bagels—eaten at school, after morning prayers—to fund his perversion.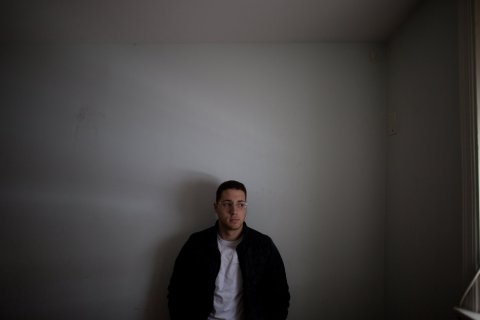 Eventually, Vogel says, school administrators prohibited the student from selling bagels. (The school denies any knowledge of this. The student could not be reached for comment.) But the boy wasn't punished, much less formally charged with any crime, and fellow students say the abuse continued until he graduated. Recently, the alleged abuser, now grown, was invited back to Oholei Torah to be a shaliach —Hebrew for "messenger," a sort of missionary in Chabad who mentors the young and newly arrived to the community—and he remains a fixture in the Haredi community. Not long ago, Vogel's brother got married; the alleged abuser, Vogel says, showed up at the ceremony. "We were dancing, in a circle, and he was just staring and staring at me," says Vogel. "I was traumatized."
After graduating from Oholei Torah, Vogel went to study at Yeshiva Brunoy, a prominent Chabad school in the suburbs of Paris. There, he was befriended by a shaliach, a man in his early 20s who would take Vogel into a private room and get him drunk. That wasn't unusual; it was a custom at the school for older mentors to farbreng with younger students—sit together and discuss Hasidism while drinking hard liquor deep into the night. But unlike the other farbrengen, these didn't take place on the first-floor classrooms and were not open to others.
One hazy, liquored-up evening, the shaliach allegedly kissed and groped Vogel. When he sobered up the next day, Vogel was distraught. For days, the memory ate at him as he struggled with the decision to tell or not. Finally, he called his stepfather in Brooklyn, who in turn called several senior educators and administrators at the school. The rabbis batted around the problem—no one wanted this toxic ball in his court. A week later, Vogel says, Rabbi Zalman Segal, director of the school's Higher Section for the oldest students, told him they would send the alleged abuser away to a yeshiva in another country.
Angry and confused, Vogel returned to New York. Not long after, he got a conciliatory email from the alleged abuser—and the numbers for two debit cards, with a dollar amount for each: $2,000 and $3,000. "He said, 'This is all the money I have. Take it and do what you want with it. But do me a favor, do not say anything—not for my sake, but for my family's sake." Vogel didn't take the money but decided to say nothing.
Two years later, I spoke to Vogel on a rainy summer evening in a Crown Heights bar not far from where he grew up. Just a few days before, he says, he had seen something that had shaken him: Segal and the man Vogel says had sexually abused him strolling together, chatting amiably. "They gave me such terrible flashbacks," Vogel says. Later, he found out that his alleged abuser had spent only a few weeks outside of France and was allowed back into Yeshiva Brunoy once Vogel was gone. And this past summer, he says, the man found work at a Chabad summer camp, where he was responsible for the welfare of 300 kids and teenagers.
The school insists it responded adequately to Vogel's complaint: An email signed "Yeshiva Administration" says, "No sexual abuse was reported at the time of the incident, yet we took the concern of such or any abuse very seriously and sought professional guidance." The email adds that the school has worked closely with mental health professionals since then but can't share any details about what that entails.
Newsweek's direct inquiries to Segal were ignored. Vogel asked that Newsweek not contact or name the older student because, he says, the fault really lies with Brunoy for "mishandling the situation"—for allowing his alleged abuser to return to a mentorship role at the yeshiva.
"I think there is little doubt that the extent and seriousness of abuse in society at large was underappreciated for decades until relatively recently," says Rabbi Avi Shafran, director of public affairs for Agudath Israel of America, an umbrella organization that provides leadership to Haredi communities. "Unfortunately, the Orthodox community was likewise unaware of the degree and severity of the problem in its own midst. That, though, has changed."
Oholei Torah's Rosenfeld tells Newsweek much the same, via email, adding, "I am proud to say that our school's guidelines have often been ahead of the law's mandates."
Medieval Laws in America
There are many institutional barriers to stopping child abuse in the Haredi world. For example, there's widespread belief that reporting abuse to secular authorities constitutes heresy. Traditional religious law prohibits mesirah, or "handing over"—a Jew may not snitch on another Jew to a secular government. Mesirah arose in the Middle Ages, when a European Jew charged with a crime would not get a fair trial—it was a prohibition designed, essentially, to protect against institutionalized anti-Semitism.
Today, in North American Haredi communities, there is debate over how the mesirah prohibition should be applied. In 2011, the Crown Heights Beis Din (the rabbinical court that handles internal religious disputes) ruled that mesirah "do[es] not apply in cases where there is evidence of abuse" and that "one is forbidden to remain silent in such situations." And earlier this year, 107 Hasidic rabbis signed a kol koreh, or "public pronouncement," stating that there is a religious obligation to notify secular law enforcement when it knows of child abuse.
However, "knowing" is a murky term here. In 2012, Rabbi Chaim Dovid Zwiebel, executive vice president of Agudath Israel of America, said mesirah meant community members should turn to rabbinical authorities to "ascertain that the suspicion meets a certain threshold of credibility" before reporting child abuse to the authorities. Scroll through the comments section of any of the muckraking websites that track abuses in the Haredi world—Unorthodox-Jew, FailedMessiah.com—and it quickly becomes clear how deferential this community is to religious authority. At the bottom of news coverage of sexual abuse trials are seething comments claiming the reporters are acting above their pay grade. "Stop speaking loshon harah and chillul Hashem "—evil speech and the desecration of God's name—"and let the Rabbis sort it out," they have written.