The staff's ace checks every box on Frank Sinatra's list: he's A-#1, king of the hill, top of the heap. Beginning with Los Angeles Dodgers lefty Clayton Kershaw, who will earn $34.6 million this season, five of the six highest-paid players in Major League Baseball are starting pitchers. Each will earn north of $25 million this season.
It's good work if you can get it. Because every Major League club employs a five-man rotation, a starting pitcher never works—at least not in an actual game—more than once every five days. Your Friday at the office is his Monday through Friday. The starting pitcher works on four days' rest—three more than God took after creating heaven and Earth.
That workload sounds even sweeter when you realize that starting pitchers are hurling fewer innings each season, as teams try to preserve their precious limbs. Kershaw, baseball's premier ace and a future Hall of Famer, led all pitchers in the big leagues last year by throwing 232 ⅔ innings. That's a prolific output compared to his contemporaries, but it's also the lowest total for baseball's innings leader since records were first kept in 1876. Before 1980, when Steve Carlton of the Philadelphia Phillies became the last starter to throw a 300-inning season, there had only been 10 seasons in all of baseball when the game's innings leader hurled fewer than 277 innings.
More money for less work. At what point will some enterprising general manager, harboring clandestine hopes to have Brad Pitt play him in an Oscar-nominated film, wonder if there is a better way? If your ballclub is going to play approximately 1,458 innings per year (162 times 9, not accounting for rain-shortened or extra-innings contests), do you really want to pay that much money for a player who will take the mound, at most, using Kershaw as our example, 16 percent of the time? There must be a smarter way.
Here's my pitch.
"In five to ten years, you're going to see pitchers go a maximum of 45 pitches an outing," predicts former Major League reliever and pitching coach Tom House, "and pitch two to three times a week. All of them. It makes complete sense strategically, economically and in terms of conditioning and preservation."
According to The Book: Playing the Percentages in Baseball, a 2007 tome that is a secular bible for sabermetricians, "As the game goes on, the hitter has a progressively greater advantage over the starting pitcher." To wit, analysis of more than 450,000 plate appearances found that the first time batters faced a pitcher in a game, they had a weighted on-base average (wOBA) of .345. The second and third times they faced that pitcher in the same contest, their wOBAs rose to .354 and .362. In baseball, familiarity with a pitcher breeds optimal calibration for hitters.
If baseball purists universally laud a guy who throws smoke for having an effective changeup, why not laud a manager for using his staff as a changeup? Imagine, if you will, that you are a manager with a diverse pitching staff. You have a few guys who can approach body temperature numbers (98.6) on the radar gun. One or two who have good movement on their breaking balls. A Greg Maddux-type who can hit his spots. A knuckleballer. And every time through the lineup, the opposing team sees a different arm. No batter sees anyone on your staff more than once per game.
The experiment has been tried, albeit with diffidence. "When Tony LaRussa was managing the A's in 1993, they used three-man rotations per game, with an allowance for relievers," says Rory Costello, a member of the Society for American Baseball Research (SABR). "The A's lost six of seven using this formula and they abandoned the project."
"When Joe DiMaggio had his 56-game hitting streak in 1941, do you know how many different pitchers he saw in those games?" asks ESPN senior baseball analyst Tim Kurkjian. "Fifty-five. In 2009 Ryan Zimmerman had a 30-game hitting streak and he saw 90 pitchers. There's a connection there."
The last hitter to even eclipse a 40-game hitting streak was Pete Rose of the Cincinnati Reds in 1978, a season in which seven different National League pitchers threw at least 270 innings.
Despite LaRussa's failed week-long experiment, in which the A's earned F's from baseball traditionalists, the game is headed in this direction, even if it is not aware of it. The New York Yankees have made a splash this spring with their "No Runs DMC" lineup, in which relievers Dellin Betances, Andrew Miller and Aroldis Chapman toss the 7th, 8th and 9th innings, respectively. So far both Chapman and Miller have sub-.2.0 ERAs, while all three pitchers have a WHIP (Walks + Hits / Innings Pitched) of 1.00 or less. Both numbers are elite-level for those particular statistical metrics.
When House arrived at the University of Southern California in 1965, he was not the only Tom on the staff. A flame-throwing sophomore named Tom Seaver, who would go on to lead the big leagues in strikeouts in five of his first 10 seasons, was also on the team. Watching Seaver throw, House, whose heater topped out in the low eighties, felt inadequate.
"What do you think of our Tommy?" Trojan manager Rod Dedeaux asked House during one of his first practices.
"Skip, if you brought me down here to do that, you're going to be disappointed," House replied.
"Not at all," said Dedeaux. "I'm going to pitch Seaver the first game of a doubleheader and then you the second. Their bats will be behind his pitches in the first game and way out in front of yours in the second."
A typical Major League club keeps 12 or 13 pitchers on its active roster. Five are designated starters and one is designated a closer. That leaves at least half the staff with set-up or mop-up roles. Ideally, in terms of baseball's traditional way of thinking, a manager wants a "quality start" (six innings and fewer than three runs allowed) from his starter, then uses a bridge of relievers to get to his closer in the ninth. But why?
"Because baseball is a game of failure overseen by negative people," says House, 69, "who prefer to do things the way they've always been done."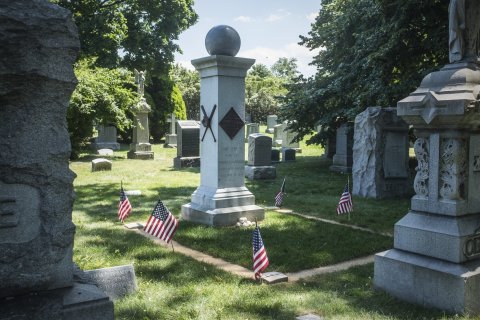 On April 8, 1974, Henry Aaron of the Atlanta Braves hit his 715th career home run off Al Downing of the Los Angeles Dodgers, breaking Babe Ruth's home run mark. The ball landed in the Braves' bullpen and was retrieved by lefty reliever Tom House, who happened to be there—in a bullpen in The Show—because of a conversation he'd had with his minor league pitching coach four years earlier.
"My coach, Clyde King, said, 'Let's take a walk,' and I thought, Uh oh, they're going to release me," says House, who at the time was flailing with an ERA near 4.00. Instead, King pointed out to House that batters had a 2.20 E.R.A. against him the first time through the lineup that ballooned to 4.05 their second time through.
"And do you know what it is the third time through the lineup?" King asked.
House replied, "I've never gotten through a lineup three times."
King turned House, a 5"11" southpaw whose fastball topped out in the low eighties, into a middle reliever who would have an eight-year career in the big leagues, even though he was punching above his weight the entire time.
"Baseball is tied to its past," says Kurkjian. "What Tom House is espousing, I'm not debating that this will happen. It's not going to happen in 2017, but it's going to happen some day.
"But I hope it doesn't happen," Kurkjian adds, launching into a monologue that would make Tom Hanks' tobacco-spewing manager from A League of Their Own proud. "I've voted for Jack Morris to be in the Hall of Fame every year since he's become eligible (1999), even though his numbers may not merit it. The bottom line is that some starters simply know how to win. Jack Morris knew how to win. He was a competitor. I'm 59 years old and there is something to be said for grit. If you don't have grit, this game will chew you up."
Kurkjian may have a point, but as salaries for aces soar while their innings decline, what is the price beyond which teams are no longer inclined to pay for it?
There may be no more peaceful and bucolic spot in all of New York City than Green-Wood Cemetery. Smack-dab in the heart of Brooklyn, Green-Wood's 478 lush acres are home to some of the 19th century's foremost innovators. Samuel F.B. Morse, inventor of the telegraph, resides here, as does Horace Greeley, who founded the New York Tribune, which at its peak was the highest-circulating newspaper in the country.
On the northern edge of Green-Wood, under a plot circumscribed by a dirt square meant to resemble basepaths, and with a granite base at each corner, lies Henry Chadwick. Known as the "father of baseball," Chadwick may be the most influential man in the history of the national pastime who never actually suited up for a team. It was Chadwick, an English immigrant, who invented the box score, the abbreviation "K" for a strikeout and the concept of batting average. Chadwick also has been credited with coining a plethora of baseball's essential terms: base hit, double play, base on balls, error, single and fungo.
In 1884, at the age of 60, Chadwick invented a statistic that would have a profound influence on the national pastime: a pitcher's Won-Loss record. You will not, in the advanced analytical world of 21st century baseball, find many baseball cognoscenti who consider a pitcher's Won-Loss record to be more indicative of his value than, say, his E.R.A. or his WHIP. And yet 300 career wins remains the milestone for career greatness, and serves as a ticket to Cooperstown, in pitching. The best pitcher in either league is given the Cy Young Award, which commemorates baseball's all-time wins leader.
"Historically, pitching is way overrated," says David Kaiser, a SABR member and author of the forthcoming book, Wins Above Average: How Great Players Make Great Teams. "A pitcher is a negligible part of offense in the one league he does bat in [in fact, he's mostly a detriment], and he's by no means the entirety of the defense. A pitcher contributes less than 50 percent to a victory, yet statistically he gets a win?"
Most fans of baseball are not even aware of the pitcher who holds the career record for lowest ERA. His name is Ed Walsh, a towering spitballer for the Chicago White Sox who was a contemporary of Young's and who retired with a 1.82 ERA. "''Big' Ed Walsh, as he was known," beams Kurkjian. "He was fantastic."
In 1908, arguably his best season, Walsh went 40-15 with a 1.40 ERA while pitching an astounding 464 innings for the White Sox. That innings pitched total led the Majors and no one has approached that figure since. A few years later, Walsh begged the White Sox for a year off to recuperate his arm, but they refused. He retired with a dead arm, five wins shy of 200 career victories. Although Walsh is in the Baseball Hall of Fame, and is baseball's all-time leader in arguably its most elemental and informative pitching stat, his name has vanished in the mists of baseball lore.
Walsh, the only modern-era American League pitcher to pitch and win both ends of a doubleheader twice, would be more widely known if he could have traded in a few of those innings for wins. And pitchers would be better off if they traded in their chase of individual W's for team victories.
"Chuck Tanner tried to institute a form of this starter-less rotation back in 1986 when he was managing the Atlanta Braves," says Costello, the SABR member. "It didn't catch on because his starters griped about how it was adversely affecting their won-loss records."
Sometimes, Tanner learned, pitchers balk before they even get on the mound. Besides, Chadwick's Won-Loss statistic has always been easier for fans and fastballers to grasp than ERA. And, because a starting pitcher must pitch five innings to claim the victory, the Win has inadvertently affected managerial strategy, even if most managers refuse to acknowledge it.
As anyone who ever rooted for Paul Bunyan against a chain saw would grudgingly admit, innovations are rarely embraced because they are simply better ideas. They are embraced because they're cost-effective. "What happens when an owner asks his general manager how come his $100 million pitcher is spending the season on the disabled list?" asks House (the Yankees spent $40 million on Carl Pavano from 2005-2008, then a princely sum, and got 26 starts out of him in four seasons; fans dubbed him "American Idle."). "Meanwhile, you've got some of baseball's best young pitching talent [e.g., Matt Harvey of the New York Mets, Stephen Strasburg of the Washington Nationals) going on the DL for an entire season."
"You've got to find a way to keep young pitchers from throwing too hard for too many innings at that point in their career," says Kaiser, the SABR author. How do you get young pitchers to throw less hard? "You don't."
Let's note here that the most innovative mind currently occupying a dugout in Major League Baseball is Joe Maddon, the manager of the Chicago Cubs. It is Maddon who first made the defensive shift a daily occurrence in games and it is Maddon who is managing the club with baseball's best record. And if Maddon is able to lead the Cubs to their first World Series title since 1908 (the year Ed Walsh of the South Side's White Sox threw 464 innings), it would be just another victory for innovation.
"You'll need a manager like Maddon and a general manager like [Cubs' GM] Theo Epstein to pull this off," says House, who has a PhD in sports psychology and is acknowledged as a pitching guru. "The rebuttal I get is that you'll have a difficult time getting staff aces to conform to this concept. Not if a team wins with this formula. It's called homeostasis. Just like Maddon's shift. As one team thrives doing something that is innovative, the innovation becomes the mean in order to maintain equilibrium."
It may sound like a curveball to traditionalists, but an end to starters makes sense economically and strategically. It could create a whole new mound of problems for hitters.