It was 6:30 on a cold morning this past January, and Wildin Acosta, 19, was running late for school. As he rushed out the door of his red brick home in Durham, North Carolina, three Immigration and Customs Enforcement (ICE) agents handcuffed him and whisked him away in an unmarked vehicle. His father watched from the kitchen window, stunned and helpless.
It was a tragic twist for the Honduran teen, who had made a dangerous journey to reunite with his parents, migrant workers in the United States. ICE agents identified Acosta as a target because he was no longer a minor and a judge had ordered him deported.
Two years ago, he was one of the nearly 70,000 Central American kids who said goodbye to their relatives and made the trip north, overwhelming the U.S. Border Patrol. Detention centers, built mainly for adults, turned into crowded, makeshift camps overflowing with children. Some were as young as 5.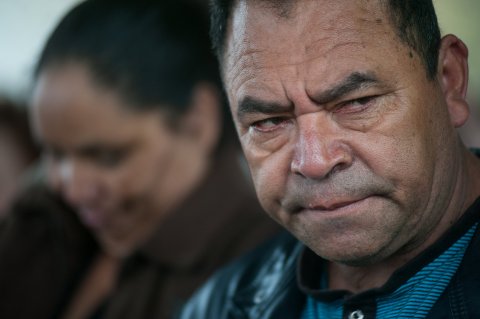 Fleeing Violence
Today, as wars between rival gangs continue to wreak havoc on Central America, more child migrants are heading to the U.S. without their parents. According to a study released in 2014 by the United Nations High Commissioner for Refugees, 58 percent of Central American child migrants who arrived after October 2011 fled because of violence.
With more kids on the way, the Obama administration is making the deportation of young adults like Acosta, who arrived in the past two years, a top priority. But once American authorities send them home, many face a terrible choice: join a gang or die.
Because of the Obama administration's crackdown, the journey from Central America is becoming increasingly dangerous. And human rights activists say U.S. efforts to recruit Mexico to help stanch the flow of minors have put kids in greater peril. With the borders now reinforced, migrants are taking riskier routes through southern Mexico. Drug cartels snag many of them for ransom, sex trafficking or transporting drugs. Others are murdered for the little cash they carry. Experts say the Mexican police don't treat the migrants much better than the cartels do. A recent survey by the nonprofit Jesuit Migrant Service in Mexico showed police-related robberies, beatings and arbitrary detention of migrants have increased by 86 percent since 2014.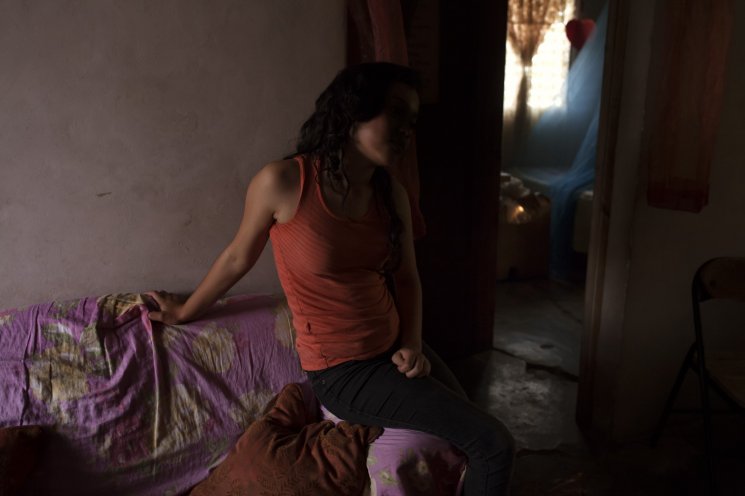 In Focus
Upon returning home, deported Central American teens face a life or death choice: join a gang or die.
Launch Slideshow

14 PHOTOS
Despite the dangers, "no one's stopped leaving Central America," says Maureen Meyer, the senior associate for Mexico and migrant rights at the Washington Office on Latin America. "The people who are able to get here have just figured out how to get around Mexico's enforcements."
More than 40,000 child migrants arrived in the U.S. from last October through June of this year, according to Customs and Border Protection (CBP). The agency insists smugglers tricked many of the young migrants by giving them false promises of a safe journey and legal residence in the United States. CBP spokesman Jaime Ruiz says many more would come were it not for its international media campaign warning kids not to make the trek. In the past two years, the agency has funded radio ads, television spots—even a music album—in Honduras, El Salvador and Guatemala to convey the message that the trip is life-threatening. "We're just putting information out there," Ruiz says. "Those parents, they have the last choice." The kids who do travel north still risk deportation if they make it across the border.
The U.S. legal system is already brimming with immigration cases, and the influx of child migrants has only made things worse, says Dana Marks, the president of the California-based National Association of Immigration Judges. "Prioritizing these cases has just caused havoc in the system," she says. "It has been detrimental to cases that have been pending for long periods of time." Last year, ICE sent more than 1,000 unaccompanied minors back to Central America. Of those, over 400 were deported to Honduras. Asked why it focuses on deporting young people who arrived since 2014, an ICE spokesperson says in a statement that this group falls within the administration's broader push to remove recent border crossers. The "Department of Homeland Security must enforce the law consistent with our enforcement priorities," the spokesperson says.
For those young deportees, life in Honduras often becomes a cycle of fear. "These kids are fleeing countries of enormous violence," says Eliza Klein, a former immigration judge in Chicago who quit her job in part because she no longer wanted to send child migrants back to Central America. "They are sometimes not safe sitting inside their own homes."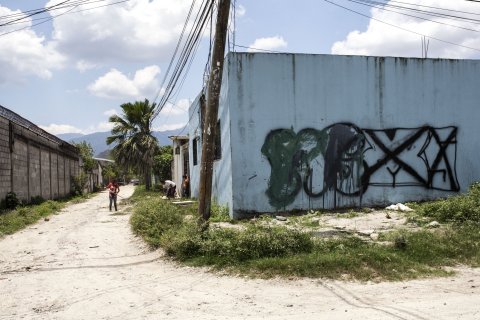 The danger comes mainly from two rival gangs, the Mara 18 and Mara Salvatrucha, both started by deported gang members from Los Angeles. Now their power and influence extend across Central America. The violence, which has spilled over from Honduras into El Salvador and Guatemala, according to Human Rights Watch (HRW), stems from drug trafficking. And in recent years, the groups and their local affiliates have demanded residents pay a "war tax," according to a recent HRW report, or face torture or death.
Deportees who fled due to threats become targets when they return. The gangs demand obedience and have long memories—especially when it comes to evangelical Christians. For years, the gangs considered churchgoers off-limits; they could decline recruitment. Now, however, they are targets, as the gangs see the church as a threat to their power.
'Destroyed My Dreams'
Acosta learned this firsthand. He and his family are devout. He was 17 when the local Mara 18 gang killed his uncle and two of his cousins for attending evangelical services. The Mara 18 warned Acosta he would be next if he kept going to church. Terrified, he seldom left his home. He wanted to leave town, but the gangs have networks of informants. Many who move to other cities inside the country to escape the danger are hunted down and killed.
Acosta called his mother in North Carolina and told her of his situation, and she urged him to head north. Acosta's smugglers sent him solo across the Rio Grande, from Mexico to Texas, telling him to turn himself in to Border Patrol agents; by law, unless the migrants are from Mexico or Canada, these agents must send all minors to a family member or sponsor in the U.S. (Otherwise, they are sent to foster care.) Weeks later, Acosta was reunited in Durham with his parents. Not long after he arrived, the gang back home killed another of his uncles.
If Acosta returns, he fears the gang will kill him too. Turning to the police isn't an option. According to HRW, the national Honduran police force is rife with corruption. "Impunity is the rule" for the police, the HRW report states. Instead of helping the returning minors, the Honduran government has restricted local advocacy groups coming to their aid. Since the 2014 migrant surge, Honduran authorities have banned child protection groups from receiving deportees, saying in doing so the government is protecting the identities of migrants.
Since ICE nabbed him, Acosta has remained behind bars at the Stewart Detention Center, in Lumpkin, Georgia, and his arrest has reverberated across Durham. Fearful immigrant parents send mass text message alerts about prowling ICE vehicles. They do the same to ensure their kids arrive at school and safely return home.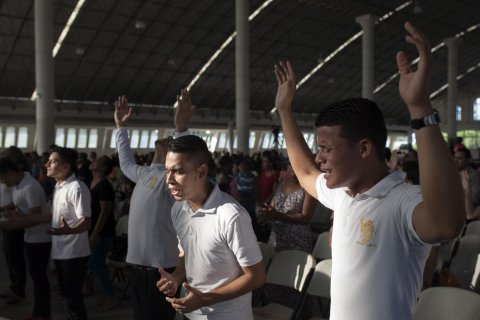 Others in town want to defend those who are being caught in the immigration dragnet—especially Acosta. With the help of the advocacy group Alerta Migratoria NC, his high school classmates launched a hashtag campaign, #FreeWildin, that went viral. Morgan Whithaus, 18, the editor of the school newspaper, led rallies and published an op-ed in the Raleigh News & Observer. "Wildin deserves to finish his high school education," she wrote, "and he needs Durham's help to keep him from being deported to Honduras facing possible death."
The support caught the attention of two North Carolina congressmen and even Vermont Senator Bernie Sanders, all of whom called for his release. But Acosta is still behind bars. He had hoped to graduate with his friends in June and asked his teachers to send him his homework behind bars. But graduation came and went, and Acosta is still locked up, worried about what comes next.
"I constantly fear for my life," he says of ICE's threat to deport him. "They have practically destroyed my dreams."
With Laura Castellanos in San Pedro Sula, Honduras.
This story was a collaboration between Newsweek and the Investigative Reporting Program at the Graduate School of Journalism of the University of California, Berkeley.