When Instagram started, the whole point was its accessibility: freely available photographs on your handheld screen, taken by millions of us, far away from the edited world of glossy coffee-table books and magazines. Now the trend has reoriented, with the publication of Life on Instagram, the first in a series of coffee-table books—or, as its curator, Jim Stoddart, has it, "annuals" of life, this being the first in a yearly series. The images come from the lenses of about 300 contributors, handpicked by Stoddart. "A book is pretty much the opposite of social media, which is the point," he says. "Some of this needs to be recorded for posterity."
An edited version of Instagram is rather welcome, to be sure. Life on Instagram doesn't let you down with too many dumb breakfast shots or endless selfies. In these pages are beauty, intrigue, sadness and comedy: a woman in a New York snowstorm, an elephant on the road in Dhaka, Bangladesh, a man proposing to a woman by the Chicago River. I'd say that Stoddart is a bit of a romantic. Life, as chosen by him, is charming and quirky and lovable. His own particular favorite? The one of a woman in a long white dress holding a plastic bottle of milk. It has more than a gesture of Vermeer to it, which prompts another question: If Instagram can be mined to provide the images for a handsome hardback, how long before it furnishes the commercial art market?
Actually, it already is. Last year, a set of prints from the artist Richard Prince, all of blown-up Instagram photographs, none taken by him, went on sale at the art fair Frieze New York with price tags upward of $90,000. Uproar ensued, not least among the photographs' indignant originators. One of them printed out her shots at the same size and sold them for $90 apiece.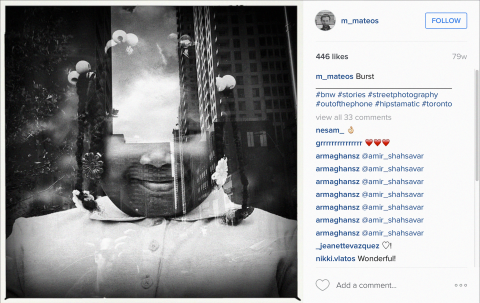 She hit a better price point than Prince—at least according to Clemency Cooke, the director of Michael Hoppen, a London gallery specializing in fine art photography. "Contemporary, digital photography is probably the most successful art to sell online. Because it originates as a two-dimensional digital file, you see it as the artist intended it. But the difficulty people have in imagining how a work of art will look off-screen means they tend not to want to spend more than a few hundred pounds." Cooke can imagine a world where we buy Instagram-promoted photography direct from its photographer, but she doesn't predict a negative effect on commercial galleries: "People often don't trust themselves to buy [more valuable] limited-edition prints unless a gallery has guaranteed that edition."
That there is now a flood of images washing around popular culture is all to the good, says award-winning photographer Carolyn Mendelsohn, whose show "Being Inbetween" has just been exhibited at the Salts Mill gallery in Yorkshire, in the north of England. "I imagine it will increase people's desire to spend money on images, if they are beautiful," she says.
And these are. As Stoddart says, Instagram offers an aesthetic democracy. "It is about the beauty of everyday moments and everyday life, captured by everyday people."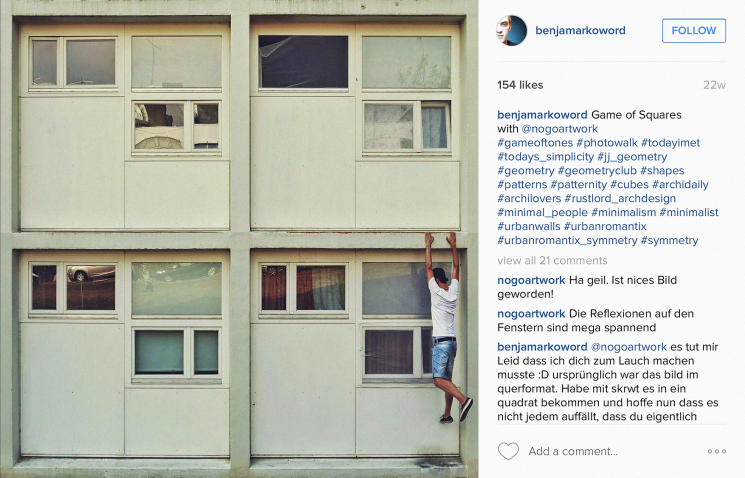 In Focus
British publisher Particular Books has released the first annual collection of the best of Instagram photography. See Newsweek's pick of ten of the best, of the best...
Launch Slideshow

10 PHOTOS
Life on Instagram, curated by Jim Stoddart, is published September 1 in the U.K. by Particular Books, £20 ($26).