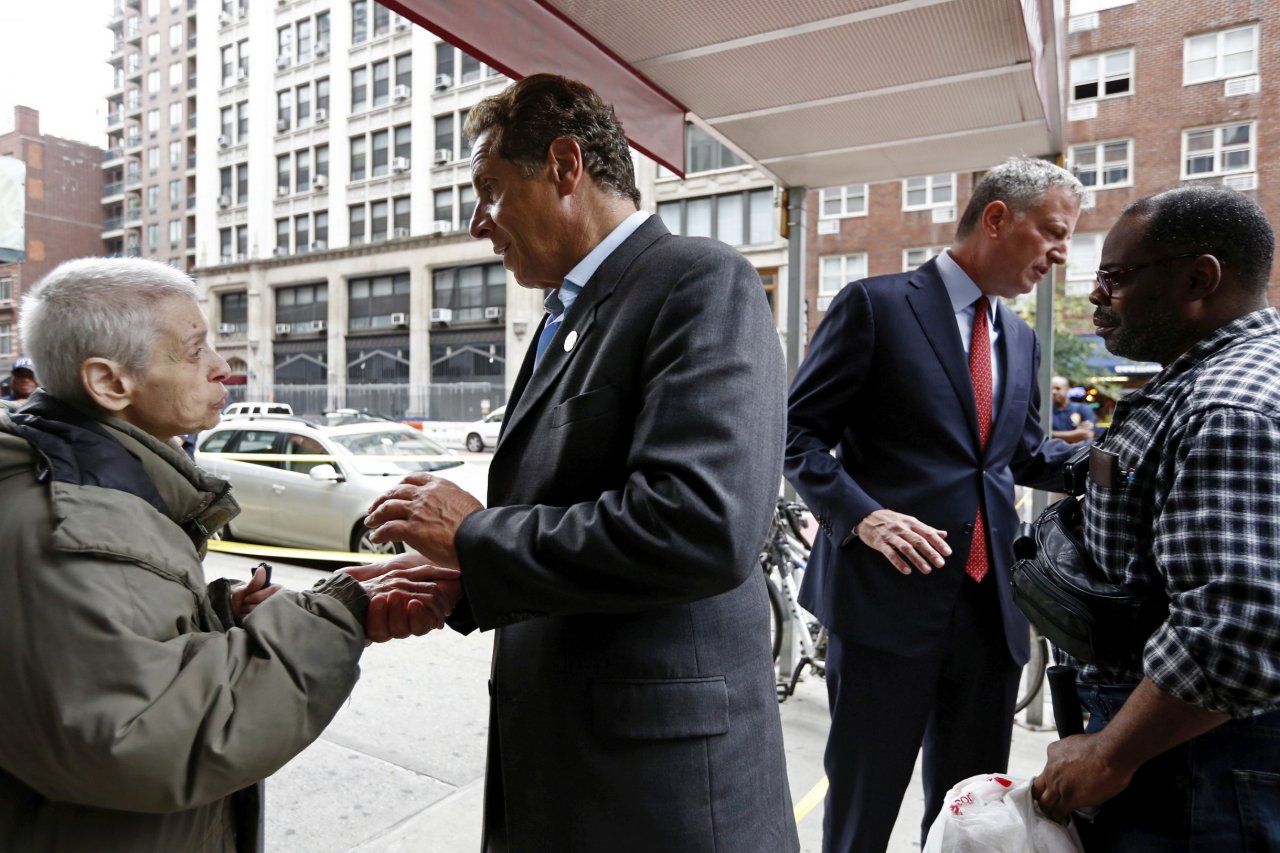 Updated | On a warm Saturday night in September, around 8:15, Kenneth Goldsmith, a poet and faculty member at the University of Pennsylvania, left his Manhattan apartment on 26th Street and Sixth Avenue and headed to a grocery store a few blocks north. "The street was normal," he says. "I saw some firetrucks down on Sixth Avenue and thought, Well, it's New York."
When he got home, he turned on the television and heard the news: While he was grocery shopping, on September 17, a bomb had been detonated three blocks south of his apartment building, injuring approximately 31 people. Soon, to his surprise, friends around the world began texting him, asking him if he was safe. "There [weren't] guys running around with Kalashnikovs," says Goldsmith. "It did not feel dangerous at all. It's not Paris. It's not 9/11."
Federal prosecutors have charged New Jersey resident Ahmad Khan Rahami with planting the bomb and another unexploded device blocks away. (Yet another bomb went off in Seaside Park, New Jersey, that day, and people discovered more explosive devices at an Elizabeth, New Jersey, train station the following night, which the FBI tied to Rahami.) But like Goldsmith, New Yorkers seemed to respond with a collective "meh." "I heard the explosion, then went to the deli," someone who was near the bombing called in to a local news station. A man in the background of one newscast that night was wearing a shirt with a phrase that seemed to sum up the mood: "I'm bored."
The public cares, security and mental health analysts say, but it is learning to adapt to the mounting threat. Across the globe, 32,685 people died in 2014 from what governments call terror attacks, according to the Institute for Economics and Peace, a think tank with offices in Sydney, New York City and Mexico City. That's nine times more people than were killed in 2000.
"There is a grudging acceptance that we are going to see more of these attempts, that they're not going to be out of the norm," says John Horgan, a psychology professor at Georgia State University and author of the book The Psychology of Terrorism. "So the issue is, do we allow ourselves to cower in fear and view this as something that will destroy our way of life, or do we just get on with it? I think most New Yorkers would simply see this as just another issue to deal with."
French Prime Minister Manuel Valls expressed a similar view in July after a ramming attack with a truck killed 86 in Nice: "Times have changed, and France is going to have to live with terrorism," he said. His words prompted criticism, but Horgan says adapting to the ongoing threat of attacks is an important psychological coping mechanism, one that New Yorkers have mastered since 9/11. "The human body is not designed to exist in that heightened state of arousal, so we habituate," says Horgan. "We come back to normal very, very quickly. It may not feel like that, but that is something that we are programmed to do."
The more measured response by New Yorkers could also have been because no one was killed in the Chelsea attack. Though there have been numerous terrorist plots and incidents in New York City since 9/11, only one New Yorker has died as a result over the past 15 years. "I think that perhaps we're not overreacting to something which is really not an existential threat to us on a day-to-day basis," says William Braniff, executive director of the National Consortium for the Study of Terrorism and Responses to Terrorism at the University of Maryland.
Even where the attacks are more deadly and the threat more urgent, security and mental health analysts say people have proved to be resilient. There have been attacks in Israel for decades, but a 2011 study published in the journal Perspectives on Terrorism found that Palestinian attacks during the second intifada (2000-2005), "did not result in major, lasting changes in Israeli behavior…because the Israeli public grew accustomed to chronic terrorism and possessed a high level of social resilience."
That ability to recover quickly is still there. Over the past year, the Israeli government says there has been one attack per day on average, and yet Israelis carry on as normally as they can. "They cannot be thwarted," the Israeli journalist Yossi Melman wrote in The Jerusalem Post in March, referring to the recent spate of politically motivated stabbings, shootings and rammings in Israel. "In this reality, it is impossible to initiate steps, but only to react. The reality is one of accepting the situation."
Perhaps no country better demonstrates the human capacity for resilience than Iraq, a country with more acts of terrorism than any other and where mental health resources are sparse. A 2009 World Health Organization report said just 16.56 percent of Iraqis surveyed showed a lifetime prevalence of mental disorders. By contrast, the U.S. figure is 47.4 percent. The authors concluded the finding could "be understood as a very costly psychological adaptation of the population...due to the massive exposure to trauma combined with low access to treatment."
In other words, there could be a profound downside to adapting too well. Max Taylor, a forensic and legal psychologist who has studied terrorism and a visiting professor of security and crime sciences at University College London, says we have become numb, desensitized to horrors that, "50, 20 years ago, even, would have been seen as intolerable, extreme violence."
Which is perhaps why, in a world where the Islamic State group (ISIS) is regularly beheading people and blasting snuff films onto social media, Goldsmith, the poet, returned home that September night and did what he normally does with his family. He didn't dwell on the bombing, the injured or what could have been. Instead, he sipped dry sake and cooked dinner—a pot of oyakodon—then retired to his living room and watched the Mets play the Minnesota Twins. They won 3-2.
This article has been updated to reflect the version in Newsweek's print edition, with added comments by Kenneth Goldsmith and information from the federal complaint against Ahmad Khan Rahami and mental health studies from Israel and Iraq.