When Natalie ran away from home, she left behind a letter for her parents, telling them not to worry. The 15-year-old, Seattle-area native would be gone only a short while, she wrote six years ago, "long enough for me to find myself." Her brother had just left for college, her father, Tom, says, and "Natalie was looking for attention."
She found it, but not in the way she'd hoped. Before she left, Natalie was a prototypical American kid; she liked playing soccer and watching Harry Potter movies. She had never been away from home for more than a day. But while she was gone, she met a pimp who forced her to have sex with him. It was her first time.
After nine days, Natalie escaped to the authorities, who called up her parents and reunited them hours later in a police department parking lot. Her mother didn't recognize her. The girl's long brown hair was now short and dyed red. But it wasn't just her appearance that seemed off. "Everything about her changed," says her mother, Nacole, who asked Newsweek to use a pseudonym for her daughter and not print the family's last name, to protect their privacy. The once gregarious teen became afraid to go out in public. "She was a mess," her father says. "Her self-esteem was shattered."
Three months later, Natalie ran away again. She had secretly stayed in touch with a sex worker she met during her time with the pimp. That woman introduced her to another pimp, who forced her to sell her body on Backpage.com, a classifieds website similar to Craigslist. She worked several times per day, and her pimp kept all money. After three and a half months, however, a police officer, acting on a tip, posed as a customer and rescued her.
"He saved her life," Tom says. "He saved ours too."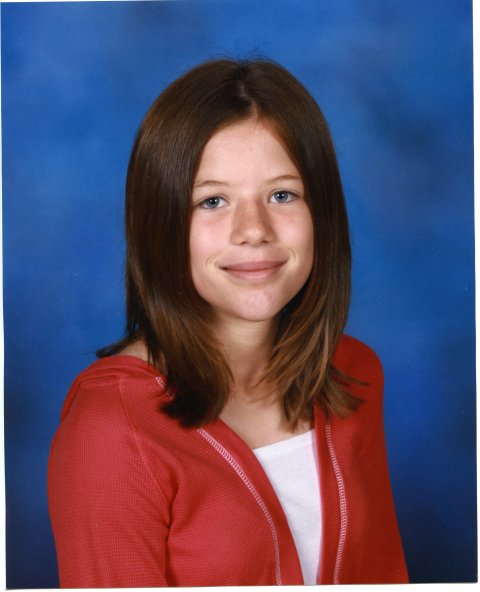 Backpage Backlash
Natalie is now suing Backpage for its role in her ordeal. The lawsuit is part of a crackdown against the site, involving court cases and attempts by lawmakers to punish it or at least squash its adult section. Not only might certain ads violate prostitution laws, but some may also involve victims of sex trafficking—any minor involved in selling sex, or adults who are forced to do so. Since the late 1990s, prostitution has largely moved online, where escorts say finding clients is safer than doing so on the streets. But over the past several years, as the popularity of online-based sex work has grown, trafficking watchdogs and law enforcement have targeted these sites. Craigslist removed its "adult services" section in 2010, and over the past two years, the FBI and other agencies shut down the escort websites MyRedBook.com, Rentboy.com and the Review Board.
Backpage, however, is thriving. As of late 2015, the site operated in nearly 900 cities around the world, and an independent appraiser valued it at as much as $626 million. In October, California Attorney General Kamala Harris called the site "the world's top online brothel."
Still, Backpage has faced pressure too. Besides Natalie, women who said they were trafficked through Backpage filed lawsuits in 2010 and 2014, but they were unsuccessful. Washington state, Tennessee and New Jersey passed laws against making it possible to advertise sex with a minor; the courts overturned them. In 2015, following the lead of American Express, Visa and MasterCard pulled their services from Backpage. Last November, the U.S. Senate published a nearly 200-page investigation it had conducted into Backpage, and in March the Senate held the site in contempt after it failed to respond to a subpoena. And in open letters, 46 state attorneys general and 19 U.S. senators have urged Backpage to clean up its practices.
So far, however, those efforts haven't had much impact, so opponents of the site are now targeting the men behind it. On October 6, police arrested Backpage CEO Carl Ferrer at the George Bush Intercontinental Airport in Houston and issued warrants for Backpage's former owners Michael Lacey and James Larkin, who surrendered four days later. Ferrer faces 11 counts related to pimping. Lacey and Larkin, publishers who founded Backpage in 2004 through their newspaper chain New Times Inc. and, according to California prosecutors, sold the site in 2014 to a Dutch company affiliated with Ferrer, each face one count of pimping conspiracy.
The arrests were the culmination of a three-year California Department of Justice investigation that involved agents posing as Backpage clients and interviewing escorts, some as young as 13. The men are out on bail and due to appear in court November 16. In a joint statement, Lacey and Larkin said the charges violated the First Amendment, among other things.
Those involved in the crusade against Backpage say they hope the pending cases will lead to the site's long-awaited demise. But escorts who post ads on their own without pimps, as well as free-speech advocates, are worried. As one sex worker wrote on the website Tits and Sass: "Sex workers dependent on Backpage for survival...are left waiting to see if their only source of income will disappear, eliminated by law enforcement hell bent on 'rescuing' them."
Body Rubs and Missing Children
Prostitution is illegal almost everywhere in the United States, so Backpage ads selling sex use a lot of escort jargon ("body rubs," "adult jobs" and "dom and fetish"), along with obvious euphemisms ("When I open my mouth it gets deep, and I do not mean intellectual conversation"). The site requires people to be at least 18 to post adult ads and prohibits those featuring "obscene or lewd and lascivious graphics or photographs which depict genitalia or actual or simulated sexual acts." Backpage also forbids "any illegal service exchanging sexual favors for money or other valuable consideration" and anything that exploits minors or "constitutes or assists in human trafficking." The site automatically blocks ads with certain keywords and keyword phrases ("cum," "quickie," "barely legal"), and a team of employees monitors for problematic content.
But ads violating those rules seem to be slipping through. "This is a concerted effort to build a business enterprise around the trafficking of human beings," says Yiota Souras, general counsel for the National Center for Missing and Exploited Children. Her nonprofit has identified more than 420 cases of missing children who wound up in Backpage ads, and it has worked on an additional 3,000 or more potential cases of suspected child-sex trafficking on Backpage, which the nonprofit has not yet confirmed, in California alone. Seventy-three percent of the tips the center receives from the public relating to child sex trafficking involve Backpage. A team led by Arizona State University researchers has spotted more than 150 Backpage ads that featured minors, and it has estimated that more than 20 percent of the site's ads that sell sex likely involve human trafficking.
One former moderator for Backpage, who spoke on the condition of anonymity because of the pending court cases, says, "It was our job to look at the ads, look at the photos and try to think, Could this person be underage?" She says moderators would watch for ads with photos taken only in hotel rooms, or multiple ads for the same escort in different cities. Postings mentioning "two-girl shows" or saying "Ask me about my girlfriend" could mean one pimp controlled multiple women. Customer support staff had additional access to ads, she says, and could see if the credit card behind a posting for a woman was under a man's name, a potential sign of coercion. The employee would report possible cases to the National Center for Missing and Exploited Children. "We were very, very liberal," she says.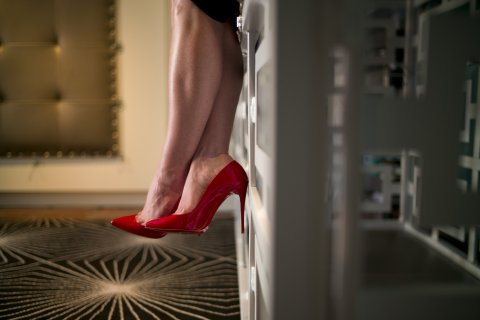 Perhaps, but now the California case has shaken the commercial sex industry. Anastasia Kent, the nom de plume of a sex worker and blogger, says everyone she knows who sells sex has advertised on Backpage. "It might be all that's keeping them from working on the street," she tells Newsweek; it's "harder to avoid law enforcement, it's harder to avoid violence" there. Others in her industry feel the same way. The Sex Workers Outreach Project, which advocates for the rights of people involved in selling sex, said in a statement that just because someone advertises on Backpage does not make him or her a trafficking victim. Workers and their allies met to protest the California case and have posted on Twitter with the hashtag #ISupportBackpage. "I haven't gotten work in days because the clients have been spooked," one sex worker wrote online.
In 2010, Scott Cunningham, an associate professor of economics at Baylor University, and a colleague found that sex workers who advertise online tend to be better educated, better insured and practice less risky sex than street-based workers, and thus are less likely to spread sexually transmitted infections. The United Nations, Amnesty International, the World Health Organization and the American Civil Liberties Union have called for the decriminalization of commercial sex, calling prostitution laws discriminatory and saying they contribute to risky sex practices.
But opponents of Backpage insist the bad outweighs the good. "Any of these sites provide a vehicle for exploiting people who are vulnerable," says Lori Cohen, director of the anti-trafficking initiative at Sanctuary for Families, which provides services to survivors of trafficking and domestic violence. Those sex workers supporting Backpage don't seem to reflect the people typically in the industry, she adds. "The majority [in commercial sex] are young, they're impoverished, they might be struggling with mental health issues or drug addiction. Eighty percent of them were probably sexually abused at some point in their childhood. [A 1987 study put the number at 73 percent.] They're coming from communities of color. They're people who don't have options."
The former Backpage moderator left the site a few years ago to work with trafficking victims and law enforcement full time. She says she now relies on Backpage ads to track down victims who are reported missing. The site, she says, usually cooperates, and one that takes its place might be less willing to do so. "Trafficking is not caused by Backpage," she says. "The next Backpage might just be operated by a couple of pedophiles in some basement in Slovenia."
Damaged for Life
People in fields other than sex work are also sticking up for Backpage. The Electronic Frontier Foundation, a nonprofit that defends online civil liberties, says the site is immune under the Communications Decency Act, which protects web publishers from liability for what people post on their websites. "One of the global societal benefits we get from the internet is the ability of anybody to reach an audience anywhere," says David Greene, civil liberties director at the foundation. "That requires intermediaries, and intermediaries are not going to be able to serve that function if they're going to face liability every time someone uses their service to publish."
Shutting down Backpage would also hurt journalism, defenders say. From its inception, the site was tied to alternative newsweeklies, and some publications still incorporate its ads platform on their websites, according to Jason Zaragoza, interim executive director of the Association of Alternative Newsmedia. And because Lacey and Larkin were publishers, some in the industry say the case violates press freedom. "[California Attorney General] Harris has seriously breached the constitutional wall meant to protect the free press," Bloomberg columnist and Harvard law professor Noah Feldman wrote in October.
Those arguments, however, seem unlikely to change the minds of the California prosecutors or people like Natalie and her family. The trial is set for spring 2017. One of Nacole's favorite movies used to be Pretty Woman. Now she refuses to watch it. "There's no Richard Gere that's going to drive up in a white limo with a rose hanging out of his mouth to save the day," she says. "These girls are damaged and changed for life. My daughter that left at 15 will never come home. And we've been picking up the pieces ever since."