In Washington, D.C., everyone is trying to figure out whether Donald Trump will really change the way things work around here. Consider the American Action Forum, a highly respected Republican-leaning think tank. Its head, Douglas Holtz-Eakin, once led the nonpartisan Congressional Budget Office, was a top economic adviser to John McCain during the senator's 2008 presidential bid and was a distinguished commissioner of the congressionally chartered panel that investigated the origins of the financial crisis (where I was a staff member). The AAF is a font of mainstream Republican thinking—advocating lower taxes and less regulation, and offering policy papers that cut against Trump's campaign rhetoric on immigration, free trade and reforming entitlement programs like Social Security and Medicare.
I called Holtz-Eakin in early December to ask him about Trump's recent remarks about Carrier, the air-conditioning giant and a division of United Technologies. On the campaign trail, Trump chided Carrier for its plans to move jobs from Indiana to Mexico. (Don't mistake this for Trump's threats against a Mexican-American judge from Indiana. That's another kettle of tweets.) Then, early in December, Trump and Vice President-elect Mike Pence, who is still the governor of Indiana, announced they had persuaded Carrier, mostly through state tax incentives, to keep some of those jobs here.
Trump's supporters and most Americans (if we still believe polls) celebrated the announcement, but Holtz-Eakin was nonplussed. He said the move was not "a substitute for fixing the big things in the economy," citing regulatory reform and lower taxes, among other things. But Holtz-Eakin isn't worried that Carrier is part of a larger trend of Trump taking on individual companies—at least not yet. "This is one ad hoc episode," he says. "He hasn't even been sworn in yet. Let's see."
Related: How Donald Trump's business ties are already jeopardizing U.S. interests
But Carrier wasn't just one episode. Not long after I spoke with Holtz-Eakin, Trump again took to Twitter, only this time his target was Boeing and the cost of its work on new presidential aircraft. The current planes, collectively known as Air Force One, are more than 25 years old. It takes a decade to come up with new jets that include the wartime communications, defensive countermeasures and other Tom Clancyesque touches that make the 747 a flying White House. "Cancel order!" Trump tweeted, irked by the price tag. His outburst came, perhaps coincidentally, on the same morning Boeing's CEO expressed concern that the Donald's social media missives about China threatened the aerospace manufacturer's lucrative market. Boeing stock plummeted on Trump's 140-ish-character bark but later recovered. In another weirdly hands-on moment later that day, the president-elect appeared in the lobby of Trump Tower with the richest man in Japan, Masayoshi Son. The two announced that Son's company, SoftBank, would invest $50 billion in the U.S. Without any details, reporters were stuck looking at what appeared to be a page from a PowerPoint presentation in Trump's hands to look for clues. This is doing business in Trump's America: orgasms one day, ulcers the next.
No one is surprised that Trump, who's infamous for his tweets, is turning out to be secretive and unpredictable. And C-suite executives like his business-friendly Cabinet. Trump's pick to head the Environmental Protection Agency, Scott Pruitt, the attorney general of Oklahoma, is a climate change denier so close to the fossil fuels industry he once submitted a letter to the agency drafted by Devon Energy. Trump's nominee to be labor secretary, Andrew Puzder, is a fast-food mogul whose properties include Carl's Jr. and Hardee's. No Republican president since World War II has put a CEO in that job, in part out of deference to organized labor. The private equity company that owns Puzder's company is named after a character in a novel by Ayn Rand, the crusty mid-20th-century novelist who became a deity to libertarians. (Puzder is a fan.) On December 8, Pence even stopped by the Washington, D.C., headquarters of the National Association of Manufacturers (NAM), a large trade group, to get its opinion on which regulations should be eliminated.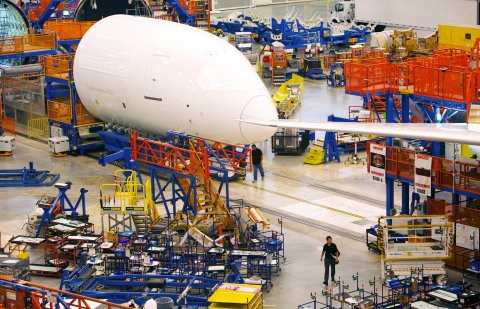 After eight years jousting with the Obama administration, business execs seem ecstatic about this kind of solicitousness. But many worry that Trump is turning into a pulpit bully, using the tools of his office to lash out at anything that irks him. Days after the Carrier deal, Trump lambasted the local union head who represents the plant's workers. He's said the president-elect had overstated the deal's benefits, and no CEO wants a callout like that. Months earlier, during the campaign, Trump tweeted that he opposes the proposed merger of AT&T and Time-Warner. "We're really happy with what could happen [under the Trump administration]," says one Republican at a Washington trade association, noting Trump's positions on taxes and cutting regulations. "But you have to be nervous that he'll give you the evil Twitter eye."
This apprehension is understandable, given the special relationship between the business world and the GOP. The business lobbies, both big and small, tend to favor Republican policies. In the last campaign cycle, the U.S. Chamber of Commerce backed only GOP candidates for the U.S. Senate. (Usually, there are a few Democrats tossed in.) The big lobbying groups like the Business Roundtable (which represents the largest corporations), the chamber (which represents businesses of all sizes) and various other groups (from NAM to the National Federation of Independent Business) tend to lean Republican because the party has largely supported lowering taxes and cutting regulations, along with free trade and immigration reform.
Trump spent much of his campaign denouncing the very trade agreements these groups have been supporting—from the North American Free Trade Agreement to the now scuttled Trans-Pacific Partnership. Business groups are concerned about this stance. But they're hoping he won't go too far and seek those major tariffs on Chinese goods that he shouted about in rallies. In early December, they received an encouraging sign when Trump named Iowa Governor Terry Branstad, known as a free trader, to be U.S. ambassador to Beijing. And they're glad House Republicans have sent a signal to the administration that they're opposed to giant import duties. "I don't want to get into some kind of trade war," Representative Kevin McCarthy (R-Calif.), the House majority leader, told reporters after Trump fired off a series of tweets in early December threatening a 35 percent tariff on companies that move jobs overseas. House Speaker Paul Ryan weighed in too. "I think we can get at the goal here," told the Milwaukee Journal Sentinel, "which is to keep American businesses American, build things in America and sell them overseas—that can be properly addressed with comprehensive tax reform."
Business groups know Trump can't unilaterally impose a tariff on a company without Congress's approval. And even if the president-elect could get lawmakers on board, it's probably illegal to impose a tax on one company. Trump probably knows this too, which is why he's willing to claim victory even when there was no battle. After a phone call with Ford's chairman, Trump triumphantly tweeted that the car manufacturer was keeping its Lincoln plant in Louisville, Kentucky. The company had never planned to move its plant out the Bluegrass State, but no matter. Trump said he'd won. So he did.
Where Trump might lose, however, is on industrywide tariffs. Alan Tonelson, an economist and longtime trade hawk, is somewhat optimistic that Trump can defeat the business lobby. "He thoroughly routed all of his Republican primary opponents who were favorites of the Business Roundtable and beat them in large part because of trade," he says.
That's true. But winning your party's nomination, or even the presidency, is easier than draining the Washington swamp. Just ask Barack Obama.
Read more from Newsweek.com:
- Why Trump took aim at the F-35, the "plane that ate the Pentagon"
- Donald Trump is building the most conservative cabinet in U.S. history
- Why Trump may get away with flouting the Constitution's gifts