There is a lesson about Hamlet on the whiteboard, maybe a day or two old, judging by the streaks that partially efface the names of Claudius and Ophelia. At one table, students play a game about financial literacy. At another, they leaf through newspapers. Down the hallway, rows of students sit quietly taking college placement tests, their hunched backs forming a phalanx of identical orange sweatshirts.
The orange isn't a fashion choice but rather the uniform of San Francisco County Jail #5, where some 700 offenders wait as they wend their way through the criminal justice system. As they do so, many of them are participating in a potentially transformative experiment: the nation's first, and biggest, fully accredited charter school within a county correctional facility. Instead of merely offering a GED certificate, Five Keys—named for the organization that opened the school in 2003—grants the same kind of diploma you'd earn at any other high school, in addition to offering counseling services that include meditation sessions and mentorship, along with college placement. (The test takers I saw were in the midst of placement exams for the City College of San Francisco.) Inmates on probation can continue to take Five Keys courses on the outside.
"I helped destroy my community," says Charles Ryan, 47, a native of the tough Hunters Point section of San Francisco. He's now trying to put that community back together as a Five Points case manager, working at the same jail where he was once an inmate and inculcating in his students new ways of thinking about who they are and where they come from—while they answer reading comprehension questions about a passage from Thomas Pynchon's The Crying of Lot 49 and learn about the differences between glucose, glycogen and glucagon.
"It's the wave of the future," says the jail's progressive commander, Captain Kevin Fisher-Paulson. His onetime boss, former San Francisco Sheriff Ross Mirkarimi, agrees. "Five Keys does something," he said in a 2014 video, "that, frankly, should've been enacted many years ago—and should be enacted across the state and around the country."
Grown Men Cry
Five Keys is one of 15 projects from around the world featured in a recent report by the Center for an Urban Future, a New York think tank that promotes ideas to help cities thrive. The goal of the report, "Innovation and the City," was to publicize solutions to common problems that are easy to replicate and would not require outlays of millions of dollars by city governments. One, for example, is simply a set of guidelines that municipal agencies in Seattle use to gather input from communities of color.
Related: The tiny home trend is getting bigger, but will they be our future slums?
It is easy for urbanists to become entranced by sexy ideas that benefit the privileged few: the High Line in New York City, for example, or the countless Uber-for-Whatever apps coming out of San Francisco: You'll never have to see the inside of a laundromat again! "Innovation and the City," on the other hand, is about improving the urban experience for those who don't live in reclaimed warehouses and exist entirely on Apple products. Bike sharing may be beloved by forward-looking planners, but it isn't going to save the impoverished masses of Detroit or Mumbai. More intriguing, and possibly more beneficial, is something like Garbage Clinical Insurance of Malang, Indonesia, which trades on the work of garbage collectors and recyclers by letting them buy health insurance for as little as $1 per month.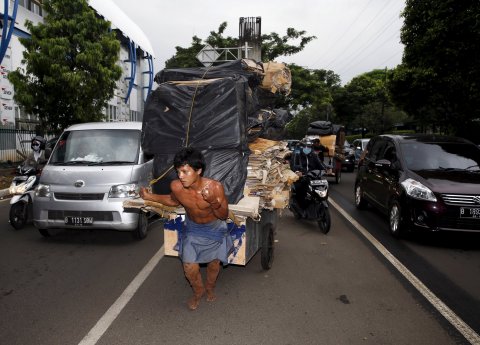 A kind of moral conviction—that a just city is a better city—informs the mission of Five Keys, which seeks to return offenders to their communities as newly productive citizens. The recidivism rate of its constituents is 26 percent, significantly lower than what it is for the county as a whole. Many of its students come from some of San Francisco's toughest neighborhoods, like the Mission and Bayview districts, where institutional racism and municipal neglect have kept residents out of the region's economic boom. Says Steve Good, who heads Five Keys, "We've had grown men literally cry the first time they read a paragraph."
Tinder for Small Businesses
"Innovation and the City" was published just days after Donald Trump was elected president of the United States. Trump proudly proclaims himself a New Yorker, but he is a creature of suburban Queens. When not ensconced in his gilded penthouse high above midtown Manhattan, he seems to prefer his retreat in South Florida to walking the streets with his fellow New Yorkers and crowding onto the J train.
More substantive reasons exist, as well, to worry about his policies on climate change, law enforcement and housing, all of which could have a disproportionate impact on American cities. Jonathan Bowles, who heads the Center for an Urban Future, says that while President Barack Obama had overseen eight years of "innovation" on urban matters, that could end under his successor, which could leave cities "even more on their own than they were before." Michael Bloomberg, the billionaire who spent 12 years as New York's capable, technocratic mayor, has already decided that as far as climate change goes, cities have to go it alone, lest Miami become an undersea attraction by the time Barron Trump is old enough to take over the Oval Office. "Bloomberg Says Cities Will Fight Climate Change, With or Without Trump," said a recent headline in The New York Times.
Climate change is addressed in two of the 15 proposals, which were culled by the authors, Neil Kleiman and Tom Hillard, from about 125 recommendations. In Valencia, Spain, for example, a program to save water could easily be replicated in the drought-stricken American West. The Grupo Aguas de Valencia has installed smart water meters that, according to the report, "saved more than 5.2 million cubic meters of water in 2015—about 5 percent of the city's total supply." Meanwhile, in Gwangju, South Korea, residents are encouraged to use a "carbon green card" that has 280,000 users track their energy usage, rewarding green behaviors—almost like a credit card's points system, except the benefits accrue to our shared planet, not a corporate conglomerate.
Cities are the future, with estimates suggesting that by 2050, some 70 percent of the world's population will be urbanized. That means the problems of cities are the problems of humanity. That may be a heavy load for the Springfields of this world to bear, yet cities can also be smarter and more nimble than other branches of government in solving those problems. As Kleiman and Hillard write in the report's introduction, "cities have become the drivers of government innovation."
Among the most ambitious initiatives included in "Innovation and the City" is Map Kibera, which takes its name from a slum in Nairobi, Kenya—or, as Google Maps calls it bluntly, "Kibera Slum." An estimated 170,000 people traverse its unpaved alleys and live in its makeshift buildings. Like the favelas of Rio de Janeiro, Kibera is in desperate need of social services, yet municipal agencies have frequently found it impenetrable.
Map Kibera tries to achieve social justice through an unlikely tool: cartography. The effort began with 13 young "ambassadors" wielding GPS technology. Residents became increasingly curious, and the mapping of Kibera became a crowdsourced enterprise. More than just a representation of streets and intersections, Map Kibera has called attention to the needs of this marginal community. "When undocumented areas are mapped it is far easier for government, NGOs, and charities to target interventions and assistance," says the Center for an Urban Future.
"Innovation and the City" highlights several ventures that harness technology as a social good—without requiring a Google-sized outlay of engineers or designers. In Chicago, for example, the Civic User Testing Group, founded in 2013, has city residents in focus groups tinkering with government apps and websites. In one example, 27 testers helped improve a new app from the Chicago Transit Authority. Full participation in the CUTGroup is rewarded with $25 worth of gift cards.
Meanwhile, the Spanish city of Barcelona is using technology to keep small and midsized businesses from closing, thus preventing its famous cityscape, by turns baroque and whimsical, from becoming one endless procession of corporate chain stores. Reempresa matches businesses about to shut down with entrepreneurs who want to keep them alive—a sort of dating site on which swiping right, so to speak, might make you the new owner of a 75-year-old haberdashery. Reempresa estimates that in the past five years it has overseen 1,000 "successful business transfers" and saved 3,200 jobs. Just as important, it shows that cities can use relatively simple digital tools to keep legacy businesses alive without having to offer subsidies or tax breaks.
A similar program in Albuquerque, New Mexico, matches job seekers and employers by stressing the applicants' skills, not their education. Participants in TalentABQ go to one of the city's 31 Skill Up Centers, where they are given an assessment of their skills, which then becomes the centerpiece of their online job search. About 150 employers have agreed to this skill-based approach in hiring, with some 800 people finding jobs through the program. "In many cities, skills-based hiring could open a number of entry-level positions to young people who lack the formal education to get hired," the Center for an Urban Future concludes.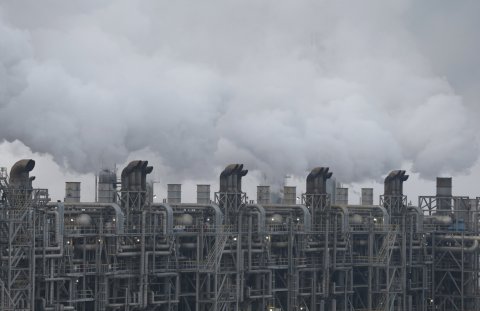 Not Going to Florida
It has been over 14 years since Richard Florida published The Rise of the Creative Class, which promised that cities would be revitalized by laptop-bearing knowledge workers sitting in coffee shops and brew pubs, video-blogging Phoenix back to greatness. And while warehouse districts in cities like Cleveland and San Diego have indeed seen new life, it has also become clear that a great city has to work for everyone, not just the select few.
That may be the most valuable aspect of "Innovation and the City": innovation not as a glimmering, rarefied object but as an equalizing tool. A financial empowerment program in Lansing, Michigan, for former inmates; a push in San Francisco to report wage theft in immigrant communities; mandatory affordable housing for new residential buildings in condo-crazy New York City. None of these alone can save a city; together, however, they represent the kind of safety net cities can stitch for themselves, without help from the federal government.
Even Florida recognizes that his ideas, taken too far, devolve into a kind of Portlandia parody: taxidermy shops, mustache groomeries, whole condo buildings where everyone went to Wesleyan or Brown. His new book, to be published next spring, is called The New Urban Crisis: How Our Cities Are Increasing Inequality, Deepening Segregation, and Failing the Middle Class—and What We Can Do About It. "Slowly but surely, my understanding of cities started to evolve," he writes of his Pauline conversion from urban optimist to urban pessimist. "I realized I had been overly optimistic to believe that cities and the creative class could, by themselves, bring forth a better and more inclusive kind of urbanism."
This may have passed as a profound insight to Florida, but it would have been evident to anyone strolling through Brooklyn's Bedford-Stuyvesant section, where fashionable restaurants with all-lowercase French names give way to haunting bodegas and housing projects with ancient, unswept playgrounds.
Bowles, the head of the Center for an Urban Future, told me that, in general, San Francisco, Chicago, Boston and New York seem most eager to embrace new solutions. "Chicago and Boston have really been out front in terms of tapping into technology and using different applications of technology to get smarter about government," he says. When I pressed him to name his favorite program in the report, he gave me the mandatory I-love-all-my-children line before admitting it was the Five Points school at the San Francisco jail.
The jail is actually in San Bruno, a sylvan, suburban borderland between Silicon Valley and San Francisco. The jail is around a bend, in a grassy valley ringed by hills. From the outside, its low, glass buildings could easily pass for the campus of a well-funded tech company. The men inside, of course, are unlikely to have benefited from the digital revolution that started down the road in Cupertino and Mountain View. The jail population is a cruel opposite of the tech world: The former is largely black and brown, while the latter is preponderantly Asian and white. Several places, like the Telegraph Academy in the Bay Area, are trying to diversify the tech economy. It is up to Five Keys, meanwhile, to keep young men of color from returning to prison, to make the case convincingly that mainstream society has a place for them.
"We really want them to come home and get it right," says Ryan, the program facilitator. He's done it, after all, confirming not our worst suspicions but our best intentions.
Said one educator in the 2014 video about Five Keys, made on the occasion of the school receiving a national award for its work, "This school rekindles my faith in humanity."
Uber can do a lot, but it can't do that.
Sexy Ideas and the City
Here are some of the 15 cost-effective ideas featured in the recent 'Innovation and the City' report by the Center for an Urban Future.
GARBAGE CLINICAL INSURANCE (Malang, Indonesia)
Indonesia has one of the world's worst trash problems. And, according to a 2014 calculation by the Asian Development Bank, nearly 30 percent of its population lives on less than $1.51 per day. Started by a local doctor, Garbage Clinical Insurance is an innovative solution to both problems, allowing recyclers and garbage collectors to purchase health care for as little as $1 per month.
CIVIC USER TESTING GROUP (Chicago)
The Civic User Testing Group rewards city residents who agree to participate in focus groups on government-based apps and websites. The goal is to improve the municipal digital experience by soliciting feedback from those most likely to use such services, thus putting a little of the Silicon Valley spirit into City Hall.
RACE AND SOCIAL JUSTICE INITIATIVE (Seattle)
The Racial Equity Toolkit is a template for how to include communities of color in municipal decisions. As one local official explained, "These are questions that never get asked."
ENFORCING WAGE STANDARDS IN ETHNIC COMMUNITIES (San Francisco)
In immigrant-rich cities like New York, Los Angeles and San Francisco, wage exploitation of new arrivals is routine. The city's Office of Labor Standards Enforcement works with community groups to educate residents about wage laws and ensure proper reporting when those laws are violated.
FINANCIAL EMPOWERMENT CENTERS FOR RE-ENTRY (Lansing, Michigan)
This financial empowerment program is intended solely for formerly incarcerated individuals living in transitional housing, offering them what the Center for an Urban Future calls "a roadmap for financial literacy." That may begin with opening a bank account and learning the fundamentals of money management.
CARBON GREEN CARD (Gwangju, South Korea)
The carbon green card tracks energy usage and offers incentives for conservation. In eight years, the program has conserved an estimated 84.2 kilotons of carbon dioxide.