New Congressional Report Finds 2017 Tax Cuts Did Not Live Up to Promises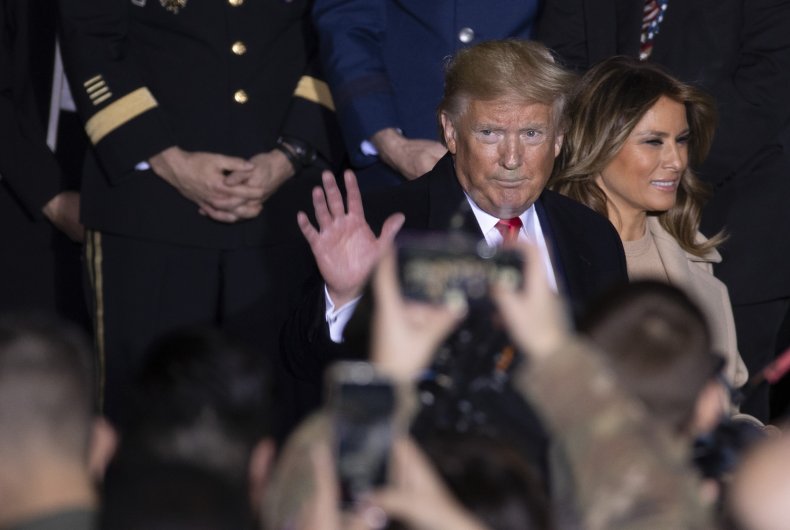 A new congressional report from Democrats on the Joint Economic Committee (JEC) has concluded that President Donald Trump's signature legislative accomplishment, the 2017 tax cuts, failed to live up to its numerous promises.
Released Friday, the report noted that, contrary to guarantees that the tax cuts would pay for themselves, the non-partisan Congressional Budget Office last year determined that the cuts will instead add nearly $2 trillion to the federal debt over 11 years.
"Inequality was already at an all-time high when the legislation was passed—it made things much worse," JEC vice-chair Representative Carolyn B. Maloney said in a press release. "And it isn't on track—as the administration had claimed—to 'pay for itself;' instead, it will add almost $2 trillion to the national debt. That will make it harder for policymakers to fight the next recession and has already prompted Republicans to consider cuts to Medicare, Social Security and Medicaid."
Among the report's top findings was that the 2017 Tax Cuts and Jobs Act has resulted in average GDP growth identical to growth prior to the law's enactment, and far beneath the 6-percent growth that had been teased by the president.
In the first few quarters of 2018, when the law began to take effect, economic growth appeared high. Although after dropping off in the subsequent months, the JEC Democrats found that average growth remained unchanged.
The report also found similar patterns among new business investments. In the beginning of 2018, growth in business investment attained some of its highest levels in years. However this growth quickly declined, so much so that average growth in business investment eventually sank to levels lower than before the cuts were enacted.
"With the two-year anniversary of the Republican tax cuts upon us, we now have enough economic data to say definitively that they failed to deliver for American workers and families," Maloney added. "The report shows that the 2017 tax law didn't provide a sustained boost to GDP growth, nor did it significantly increase business investment and result in huge gains in household income. Americans would be right to feel cheated."
Amid reports that the administration was considering enacting more targeted tax cuts towards the middle class ahead of the 2020 election, the president moved to defend his push for the 2017 cuts, calling them a "massive relief" for middle-class families.
"We think we can bring it down still more," he said in November.
Just before the midterm elections in 2018, Trump repeatedly floated the idea a 10-percent middle class tax cut to voters.
"We're putting in a resolution sometime in the next week and a half to two weeks [and] we're giving a middle-income tax reduction of about 10 percent," he told reporters.
No such proposal was considered by Congress.
A spokesperson for the JEC's Republican membership did not respond to a request for comment.