North Korea-U.S. Relations: 2017 One Of The Worst Years On Record For Diplomacy, Study Finds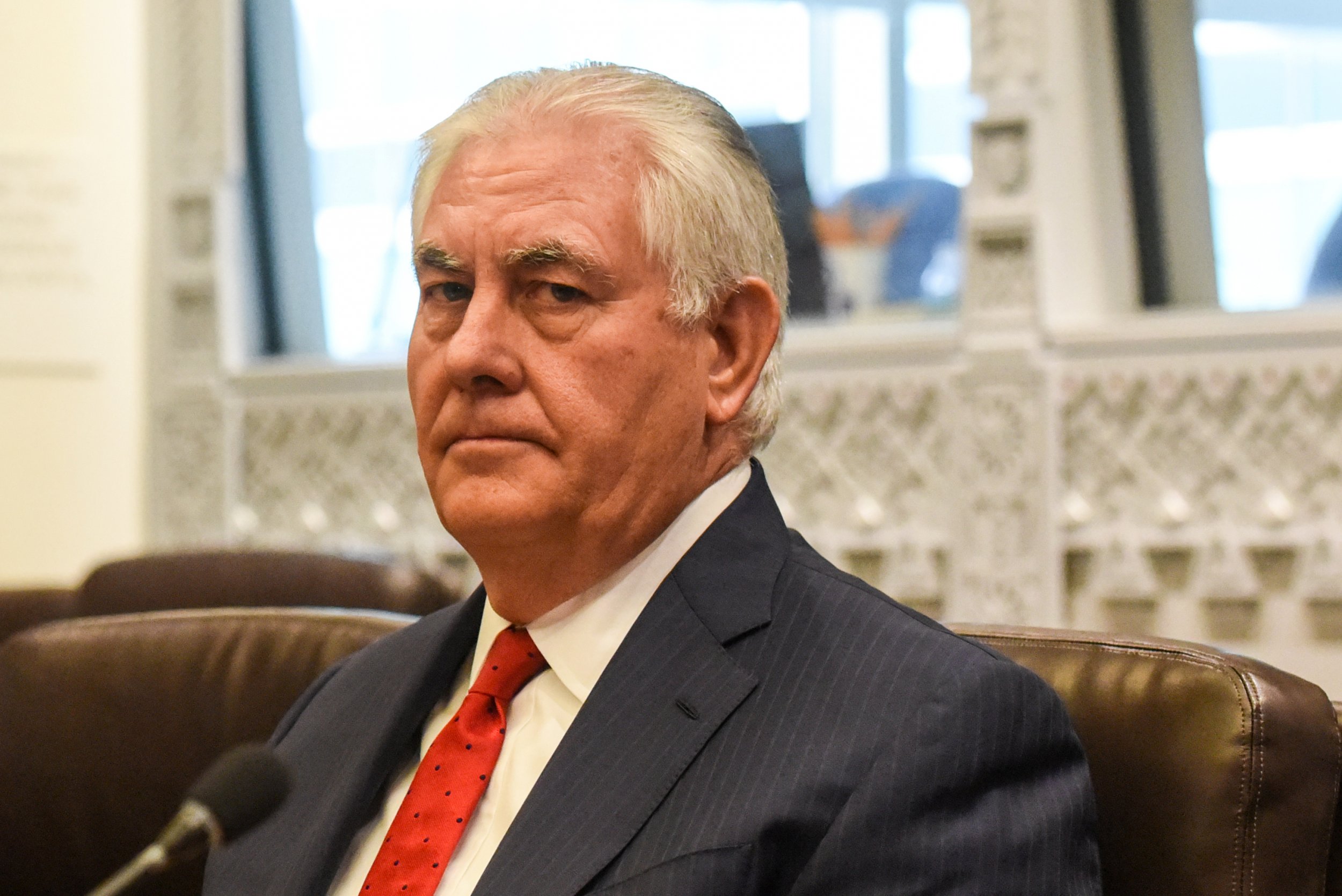 For more than a quarter-century, the United States has diplomatically engaged North Korea over its nuclear ambitions in hopes of curbing them.
Throughout those 25 years, leaders from North Korea (formally known as the Democratic People's Republic of Korea, or DPRK), have proclaimed the country has a right to arm itself in defense of what it sees as an existential threat across the Pacific.
The nation's defiant stance reached a new height in 2017, as North Korea conducted at least 25 missile tests and one nuclear test in 2017, including last month's intercontinental ballistic missile that could tentatively reach the U.S. mainland.
At such a rate, North Korea will have conducted more than 100 missile tests during President Donald Trump's first term in office, which would be the most North Korean missile tests under any single president.
According to a new interactive report by Lisa Collins, a fellow at the Center for Strategic International Studies with a focus on East Asia, the one tactic that has proven to reduce North Korea's provocations since the 1990s is diplomacy.
U.S.-North Korea diplomacy "hit historic lows" in 2017 under President Donald Trump and Kim Jong Un, "even when accounting for tenure in office."
This lack of diplomacy may be the reason behind the rise in North Korean missile tests and contentious rhetoric at the United Nations and other international forums.
"There appears to be an inverse correlation between U.S.-DPRK diplomacy and the frequency of North Korean provocations in this 25-year period," Collins writes. "That is, there is a correlation between periods when the U.S. is at the negotiating table with North Korea, in a bilateral or multilateral setting, and a decrease in DPRK provocations."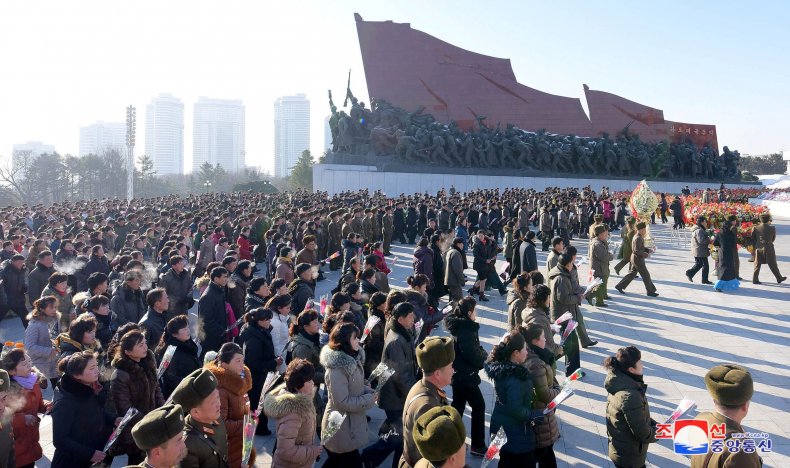 Diplomacy's effectiveness was best illustrated in the early 1990s, as American leaders successfully convinced North Korea to "freeze and eventually dismantle its nuclear reactors." In exchange, the U.S. "agreed to provide two light-water reactor power plants, energy assistance, and security assurances."
Collins is quick to point out that a drop in missile tests throughout any given year or time period "does not necessarily suggest a halt in North Korean weapons development or a reduction of the overall nuclear threat."
Still, Collins champions the work of diplomacy as a way to "restrain" North Korea's provocations.
The international community has called on the United States and North Korea to diplomatically engage in 2018 in order to scale down the prospects of war.
But the prospects for diplomacy seem slim.
On Friday, Secretary of State Rex Tillerson said that North Korea must "work its way back" to the negotiating table by ceasing its missile tests for a prolonged period of time.
Tillerson's most recent remarks contrasted mightily with those made earlier in the week. On Tuesday, Tillerson said that the U.S. "has no preconditions to starting talks" with North Korea.
Those comments were rebuked by the White House, which said that it's position on North Korea had not changed.
Collins' study also found there is no significant difference in the way North Korea treats presidents from both major American political parties.
"Whether the U.S. president is a Democrat or Republican, party control of the White House appears to have no effect on the pace of North Korean provocations," Collins concludes.
The data used in the report is drawn primarily from the State Department archives.