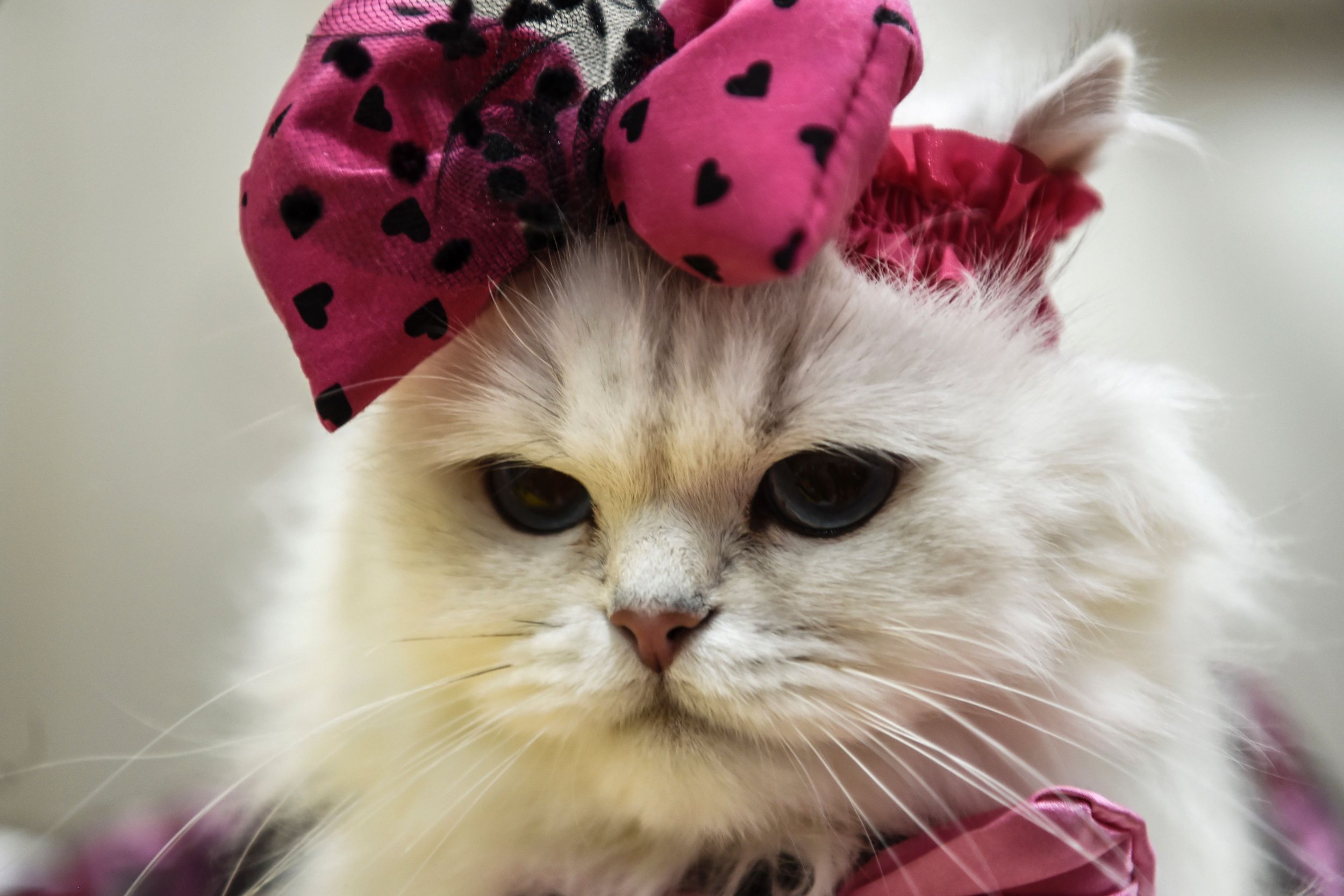 This year has been hard for everyone. If you're reading this, you've almost survived the ordeal that was 2017.
Congratulations.
As a reward, here are some photos of cats and dogs. They don't care where you were born or who you voted for or what you've tweeted recently, and they have absolutely no idea what's been happening for the past 12 months.
These adorable animals alone should not be enough to distract you from catching up on a year of White House chaos, tax cuts for the rich, the attempted destruction of Obamacare, #MeToo, the downfall of famous accused sexual harassers, the latest rises in America's gun violence epidemic, white supremacists' violent protests in Charlottesville, lawsuits over police brutality and ICE deportations, federal government attacks on LGBT and women's rights, the imminent end of net neutrality, executive office firings, apocalyptic threats and missile tests from North Korea, Robert Mueller's Russia probe and guilty pleas, the fear that A.I. robot Sophia is going to kill you in your sleep, the constant discrediting of the "fake news" media, everything that is Donald Trump Jr. and Jared Kushner, speculation about whether that golden showers dossier is true, major hurricane devastation in Puerto Rico and the South, an over-hyped solar eclipse, the rise and fall of Omarosa, Kellyanne Conway disrespecting the Oval Office couch, an alleged child molester almost (but not) winning an Alabama Senate seat, the Trump travel ban, the decimation of environmental protections, aliens maybe existing after all, even more evidence of Russian cyber attacks, the Paradise Papers, the Women's March, anxieties about Brexit, the further spread of terrorism across Europe, California wildfires, Steve Bannon's "war" on the GOP, and our president repeatedly hinting at nuclear war on his Twitter account.
But with all of that and much more in mind, we could all use a cute animal break. You've earned it, world. Hang in there for 2018.