The Year In Tweets For 2017, From Trump To 'Covfefe' To #MeToo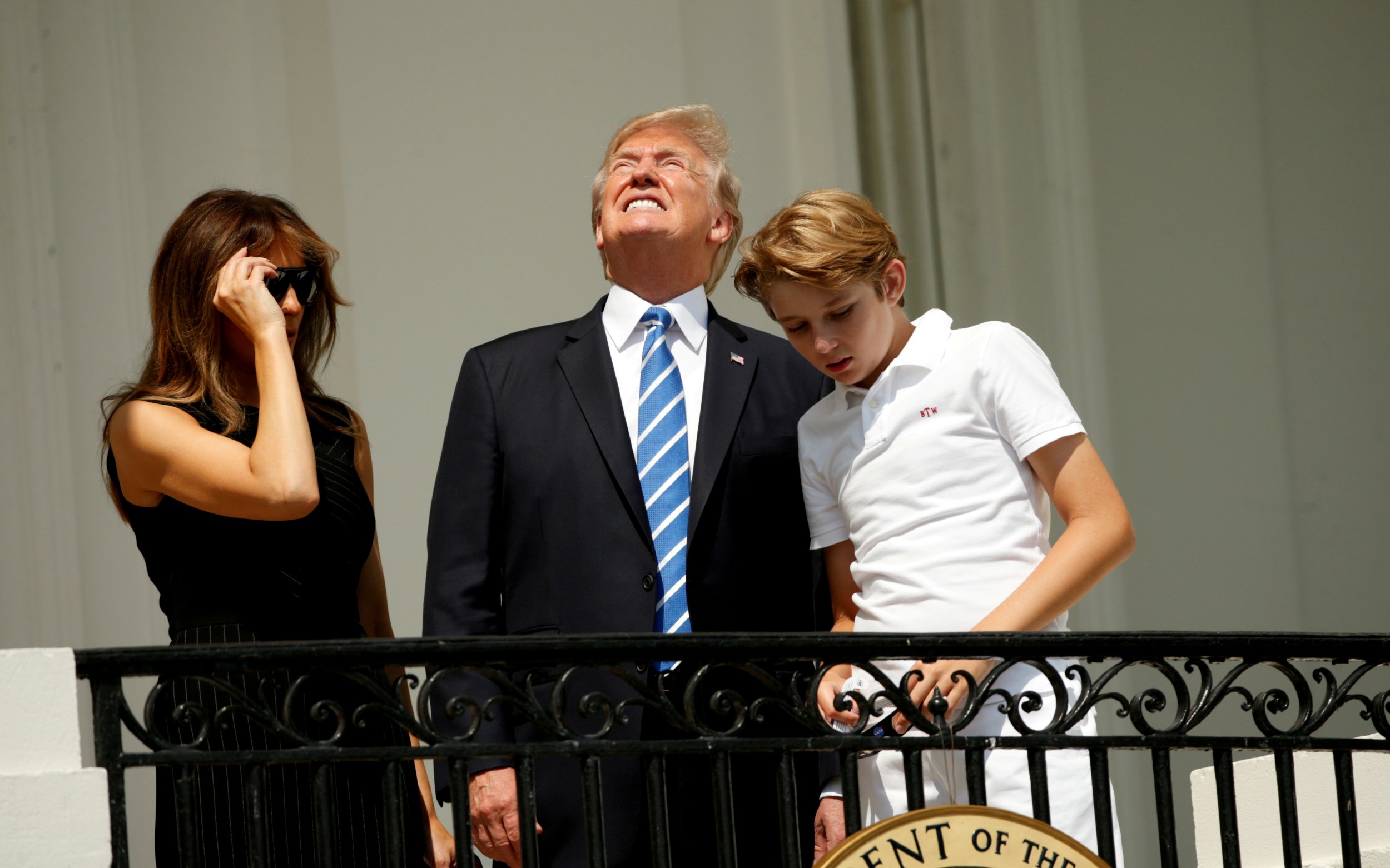 2017 was the year Twitter got #yuge. Not only in characters – hello, 280 – but in global influence.
No wonder the FCC ended net neutrality.
Twitter became the president's main form of communication, giving him the power to take over the entire world's attention with a single syntactically-challenged tweet. It became a place for provoking a potential nuclear war with a totalitarian dictator on the same day as #InternationalCatDay. It evolved (or maybe devolved) into an unfiltered source for breaking news, both fake and true. It helped give us #MeToo, but it also gave us a side of #covfefe. It's where President Donald Trump called accusations of Russian collusion a "witch hunt," and where his eldest son posted emails showing his conversations with Russians during the campaign.
2017 turned out to be possibly the most pivotal year in Twitter's 11-year history, due in no small part to the leader of the free world's daily fixation on it. The rest of society seemed to follow Trump's lead. From the Women's March to the solar eclipse, from news scoops to alternative facts, from Sean Spicer's short service in the White House through Anthony Scaramucci's 10 days there, Twitter essentially became the world's water cooler, with the actual world taking its cues from what was buzzing in newsfeeds.
No other year has seen so many memes, trends, protests, movements, executive announcements, and hints of nuclear doom finding their way into tweets; even at the end of these 365 days, we're still struggling to make sense of it all. But below are a few dozen of the tweets that, in one way or another, encapsulate all the chaos Twitter brought us in the past 12 months. We apologize for all the viral 140 (and 280) character wonders that didn't make the cut. We saw you, and we probably favorited you too.
​
The Year In Tweets For 2017, From Trump To 'Covfefe' To #MeToo | U.S.