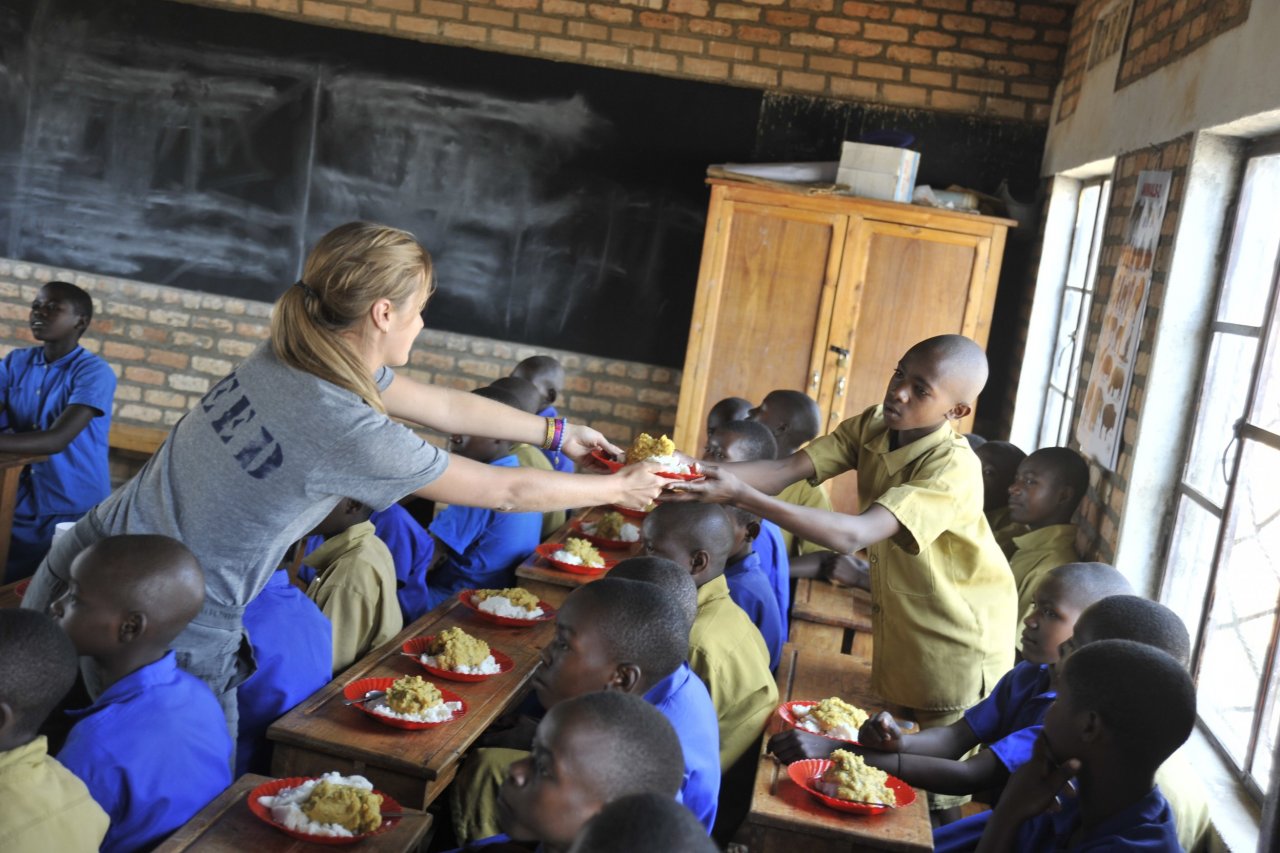 Nearly 12 years have passed since I heard a lecture by Peter Singer, then my professor of ethics at Princeton University, that changed the way I think about philanthropy. The moral quandary he posed became the motivation behind my life's work. "Imagine you are walking by a lake with no one else in sight," Singer asked. "And there is a child who will drown if you don't act. Do you jump in and save him, ruining your new clothes in the process? Or do you continue walking?"
Everyone in my class agreed that the value of new clothes was exponentially less than that of a human life, and that the passer-by was therefore morally obligated to jump in the lake and save the child. But our professor then asked if it would make any difference if the child were far away but similarly in danger of death—and still within our means to save at no cost or danger. Everyone agreed the moral obligation still stood. Singer then equated the drowning child with the plight of people living in extreme poverty around the world—and pointed out that we are all passers-by, with the means to save lives at a very small cost to us.
I left the class with a new framework of seeing the world: Even if I will likely never physically meet this child who is about to drown, I have the power, through the giving of my resources, to save him or her—and as a result, it is my moral imperative to do just that. We all have an obligation to make the most of the resources we have to help those in need.
Every day, approximately 800 million people around the world—that's about one in nine people—do not know where their next meal is coming from. One hundred million children are underweight, many of them malnourished. Poor nutrition still causes more than 3 million deaths each year and is responsible for nearly half of the deaths of children under the age of 5. Far too many children will not be able to live up to their full potential, physically or mentally, because they lack the proper food and nutrition to grow and develop. No one should be forced to live with this daily—and deadly—struggle.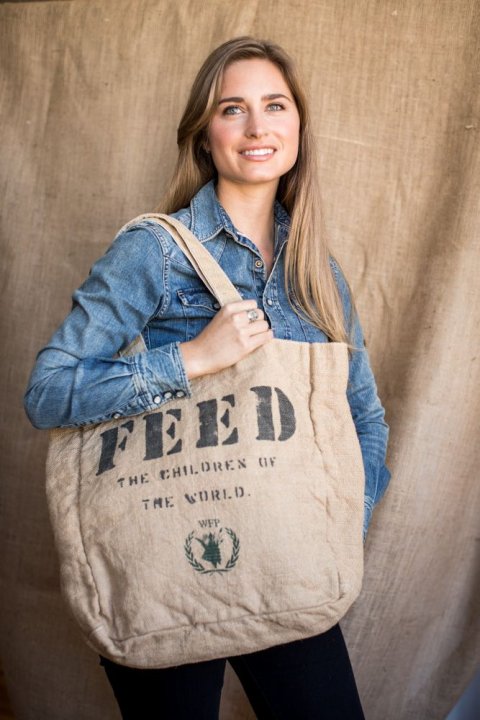 For me, the journey to founding the Feed Foundation, a social business with a mission to create good products that help feed the world, started over a dozen years ago when I began traveling with the U.N. World Food Programme as a student ambassador. On official visits to Guatemala, Honduras, Chad, Lesotho, Kenya and Cambodia, I saw these hunger statistics come to life in the faces of real families and children. My first stop on my first trip into the field was a therapeutic feeding center in Guatemala—a bare-boned clinic in a rural mountainous region, where severely malnourished children were being treated. It was jarring to meet kids who were lethargic, many mentally impaired and physically ill, because they lacked access to something as basic as food. On my way out of the center, a mother approached me holding her tiny son, who was visibly suffering. As she put him in my arms, I guessed he was 4 years old, only to find out he was actually 7 and severely malnourished. Memories of this boy, and so many others I have met during my travels around the world, are seared into my mind forever.
Most people do not get the kind of visceral experience I had in meeting those children, which can make it hard to grasp their suffering or to feel passionate about helping them. I had to face this reality when I returned home from my travels, not knowing how to inspire and motivate others to get involved in the overwhelming issue of world hunger. Out of this frustration, I came up with the idea for the first Feed bag; each purchase provides a child in a developing country with one year of school meals. By giving consumers the opportunity to become donors and advocates through their purchases or fundraising campaigns, Feed has been able to pay for almost 100 million meals over the past 10 years.
World hunger, like so many global issues, can seem insurmountable, yet after a decade of being engaged in advocacy, I feel great hope. Hunger is a solvable problem, and we are moving closer to a world where every child has the nutrition he or she needs to grow, learn and thrive.
Ending hunger will require states and leaders of nongovernmental organizations to invest in local agriculture, implement agricultural practices that can adapt to climate change and extreme weather, and ensure year-round access to nutritious foods in vulnerable communities, which will require a combination of locally produced and imported food. John McArthur, a senior fellow at the Brookings Institution, has recently noted that "countries like Brazil and Ethiopia have shown the dramatic progress that can be achieved through multipronged efforts. Successful strategies have included measures like targeted investments to help small farmers boost crop yields—which can bring a double-barreled gain of increasing farmers' incomes while increasing food availability for others—to social support programs like school meals, cash transfers and seasonal employment initiatives that ensure even the poorest people can afford food during lean times."
While there is much work to be done, progress has been made in the past decades. McArthur notes that since 2005, there has been a steady decline of people struggling with chronic undernourishment, dropping from around 15 percent to less than 11 percent in 2015, as access to food has increased. This decrease has happened despite an increase in the global population, according to the U.N., because of increased agricultural productivity and economic growth. But obstacles such as environmental degradation and drought threaten to slow progress toward the U.N.'s goal of ending world hunger by 2030.
Reaching that target is realistic only if Western governments continue to feel morally compelled to help not just the disadvantaged children in their home countries but also the starving child they can't so easily see.
As world leaders gather in Davos, Switzerland, this year, I urge us all to feel the moral imperative on behalf of ourselves, our families, our communities, our organizations and our nations to be passers-by who decide to stop and help. One day, I hope, there will no longer be a need for organizations like Feed.
Lauren Bush Lauren is the CEO and founder of Feed Projects.