The footage is grainy but chilling. On the morning of February 13, a portly, middle-aged man ambles through the main departure terminal at the airport in Kuala Lumpur, the capital of Malaysia, preparing to board a flight to Macau. Kim Jong Nam was the eldest son of the late North Korean dictator Kim Jong Il, and it is said that for a brief time he wanted that son to be his successor. But that was not to be—Kim Jong Nam turned out to be flighty, a playboy and gambler who once infuriated his father by trying to get into Japan on a phony passport to visit Tokyo Disneyland. (He was 30 at the time.) With his father's permission, he chose to live in Macau, the former Portuguese colony that is now the gambling capital of China—under the watchful eye of Chinese security.
Kim Jong Nam was the half-brother of the current North Korean ruler, Kim Jong Un, but the two most likely never met. Kim Jong Nam was 13 years older, and his mother—a famous North Korean actress—had an affair with Kim Jong Il. "They were raised in separate households,'' says a former South Korean intelligence analyst, "and [Kim Jong Nam] was shipped off to Switzerland for school as a boy. No way they ever met."
Which makes what happened on February 13 that much more confounding and disturbing. Since about 7:30 that morning, four North Korean men and two women—a Vietnamese and an Indonesian—had been waiting in a restaurant in the main airport terminal. Shortly before 9 a.m., as Kim Jong Nam walked through the terminal, he was approached by the two women; one walked in front of him, as if to distract him, while the other woman slipped behind him. Both women quickly touched his face and then hurried off in different directions. A few minutes later, he realized something was wrong and approached a police officer. He was escorted to an ambulance, but within 20 minutes he was dead, the victim of an assassination using VX—a lethal nerve agent listed by the United Nations as a chemical weapon of mass destruction.
Malaysian police arrested the Vietnamese woman, Doan Thi Huong, two days later, when she returned to the Kuala Lumpur airport, apparently intending to fly back to Vietnam. In the early hours of the next morning, police stormed a hotel where the Indonesian woman, Siti Aisyah, was holed up about 10 miles from the airport. She subsequently claimed that she had been paid the equivalent of $120 to take part in a "prank" TV show.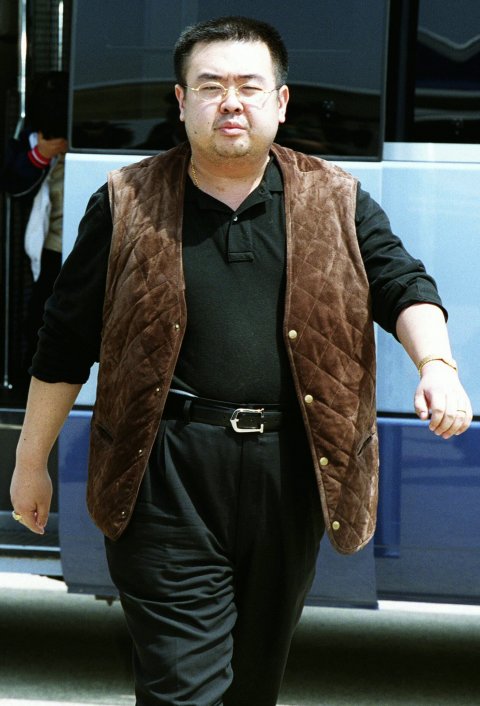 Both women have been charged with murder. One North Korean man was also arrested, but Malaysian authorities later announced they would allow him to go back to North Korea because they lacked sufficient evidence to prosecute. The other North Korean men involved appear to have escaped.
The assassination—unquestionably ordered by Kim Jong Un, current and former South Korean and U.S. officials say—was stunning in its brazenness: out in the open, easy for security cameras to capture and then display to the world. But this killing was just the beginning of a lethal spree. Two weeks after the carefully rehearsed and choreographed murder in Malaysia, South Korean intelligence revealed in a closed briefing for legislators in Seoul that Kim Jong Un had placed under house arrest his minister of state security, a hugely powerful position in North Korea, and had five of his deputies executed with anti-aircraft guns.
During the U.S. presidential transition, Barack Obama had warned Donald Trump that North Korea would be the most pressing foreign policy problem the new commander in chief would face. During Obama's tenure, North Korea conducted a series of successful underground tests of nuclear bombs and worked to increase the range of its ballistic missiles. Pyongyang's goal is plain: to place a nuclear warhead on an intercontinental ballistic missile capable of reaching the United States. If and when it does that, "it will be a game changer," says Victor Cha, a former National Security Council (NSC) adviser under George W. Bush who is now at the Center for Strategic and International Studies, in Washington.
Trump was sobered by Obama's prediction and has requested personal briefings from the intelligence community on North Korea, according to officials who worked on the transition. Just a day before the assassination of Kim, as Trump was having dinner with Japanese Prime Minister Shinzo Abe at his Mar-a-Lago estate in Palm Beach, Florida, North Korea tested another missile—a solid-fuel rocket, which analysts say involves a much smaller fleet of support vehicles and can be prepared for launch much more quickly than previous missiles Pyongyang has tested. That makes it more difficult for the U.S. or its allies to make a pre-emptive strike as North Korean missiles are being prepared for launch.
The latest missile test and the Kim assassination jolted the Trump administration and vividly illustrate why North Korea is such a vexing problem for the U.S., its allies and even China—North Korea's sole ally. That Pyongyang is seeking both an arsenal of nuclear weapons and the long-range missiles to deliver them is not news. What's dismaying is that despite steadily ratcheted-up sanctions against it, the North Korean regime seems to be making steady, incremental progress. The intelligence communities in Washington and Seoul believe North Korea is at least four years away from being able to miniaturize a warhead and place it on a long-range delivery system. Shortly before the election, Richard Haass, president of the Council on Foreign Relations, published an op-ed outlining a scenario in which Pyongyang becomes a crisis in 2020. And former NSC official Cha believes Pyongyang might have long-range nuclear capability in two years. Whatever the timing, at some point, unless something changes, a nuclear crisis is coming.
The recent assassination makes this nuclear race even more chilling because it underscores how unpredictable and unrestrained North Korea can be. That aligns with the portrayal of North Korea and its leaders in some of the press and in pop culture (think of how Kim Jong Il was portrayed in Team America: World Police, or Kim Jong Un in the more recent movie, 2014's The Interview): They're whack-jobs, willing to do pretty much anything at any time.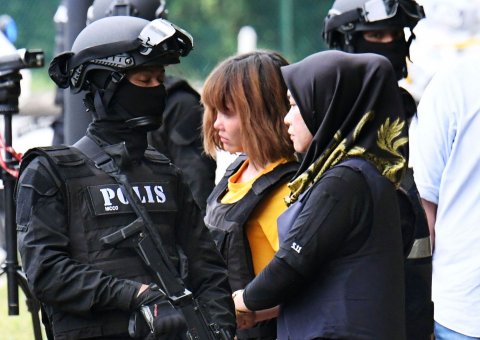 The predominant view in the foreign policy and military establishments in Washington, Seoul and Tokyo is a little more sober: Most believe Kim simply wants to guarantee that he will stay in power—and keep power within the Kim bloodline. His father believed that having a nuclear arsenal was the ultimate insurance policy, and he clearly agrees. He knows no one wants to mess with a nuclear-armed North Korea. But this desire for self-preservation also means, according to this view, that Pyongyang understands that the country would be obliterated if it ever attacked Washington's allies in East Asia or the U.S. homeland.
This was the message that new Defense Secretary James Mattis underscored on his first trip abroad, to Seoul and Tokyo, because Trump had made comments during the presidential campaign that unnerved both of those U.S. allies. (At one point, the Republican candidate said maybe they both could go nuclear.) So in Seoul Mattis delivered a message publicly to all, Pyongyang very much included: Any North Korean attack on a U.S. ally would be met with "an overwhelming response."
But the audacious assassination in Kuala Lumpur has shaken those who believe Kim's instinct for self-preservation will make his behavior abroad somewhat rational. It also coincided with a North Korean policy review the Trump administration had just commenced, intensifying an already heightened sense of concern among the president's people. "You can't help but think, Jesus, maybe [Kim] is crazy," says a Trump transition adviser.
The assassination triggered an intense hunt for a motive: Why would Kim use a weaponized nerve agent in one of Southeast Asia's largest airports to kill a half-brother who hadn't lived in North Korea for years and whom he didn't even know?
There is a possible cause: Over the years, Kim Jong Nam had occasionally criticized how North Korea is run, saying it should follow in China's footsteps and loosen up its economy so its citizens can have better lives. Any criticism of the top leader is forbidden in North Korea, and for it to come from someone who shares the Kim bloodline with Kim Jong Un could not have pleased the young dictator. There have also been reports in the South Korean press that Kim Joo Il, a North Korean defector in London who started a group called the International North Korean Association for Human Rights and Democracy, met with Kim Jong Nam in China in 2014 and had been in contact with him since then. He urged him to become the leader of a government in exile, but Kim Jong Nam turned him down. The defector says Kim Jong Nam opposed hereditary leadership, whether it was in Pyongyang or in exile. Besides, Kim Jong Nam allegedly told the defector he wasn't interested in politics, and from what's known about his sybaritic lifestyle in Macau, that was clearly true.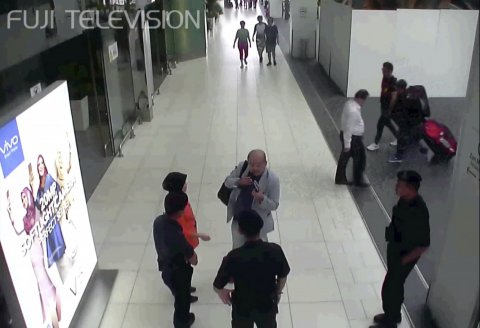 Were these faint whispers of dynastic challenge enough to prompt Kim Jong Un to sign his half-brother's death warrant? One former South Korean intelligence analyst believes it's plausible, but current intelligence and defense officials in Seoul are skeptical. "It sounds like a defector trying to gin up publicity for his group," says an intelligence analyst, speaking about Kim Joo Il. And a former Obama administration defense official captured the unending frustration of trying to figure out North Korea: "Anyone who says they know what the motivation was is kidding you."
The more pressing question in Washington—as well as in Beijing, Tokyo and Seoul—is, What now? On March 1, press reports indicated that as part of its North Korean policy review, the Trump administration had put "all options" on the table—including a military response to Pyongyang's latest provocations. Trump had previously vowed in a tweet to prevent Pyongyang from ever developing a nuclear weapon that could reach the U.S.—"It won't happen"—so the reports seemed plausible. But just a day later, the administration was downplaying the notion that it was focused on a more muscular response to North Korea. In a policy review, it said, all options are, by definition, always on the table.
One of the options Trump is considering: expand on the Obama administration's efforts to disrupt North Korean missile tests using cyber-warfare. A March 4 report in The New York Times says that Obama's Pentagon ramped up such activity aggressively starting in 2014—and had some success in disrupting missile tests. Skeptics of the program, however, say cyber alone probably isn't enough to derail Pyongyang's program. They note that by the end of February there had been three successful launches in the last eight months. And on March 6, North Korea tested four intermediate range missiles—a show of force apparently timed to coincide with long planned U.S.-South Korean military exercises, which had just begun.
Former officials who've worked on North Korea policy almost uniformly agree with a former member of Obama's Defense Department, who says, "There are options when dealing with North Korea, just not really good ones." In the wake of the VX attack on Kim Jong Nam, it's almost certain the U.S. will place North Korea back on the State Department's State Sponsors of Terrorism list. (The Bush administration had taken it off in hopes of cutting a nuclear deal in 2008.) But as Bruce Klingner, a former North Korea analyst at the CIA who's now at the Heritage Foundation, says, that's mainly part of a "political, naming and shaming policy.'' It is unclear that Kim would care.
Trump is also considering ways to help U.S. allies in the region bolster their ability to assist the U.S. in interdicting illicit shipments to Pyongyang. As a Council of Foreign Relations report last fall said, North Korea's skill in evading sanctions and moving forward with its missile program in the face of existing sanctions and interdiction efforts worries the U.S. and its allies in the region. It's urgent to figure out ways to make interdiction efforts in the region more effective, says one Trump adviser, in order to slow down North Korea's progress.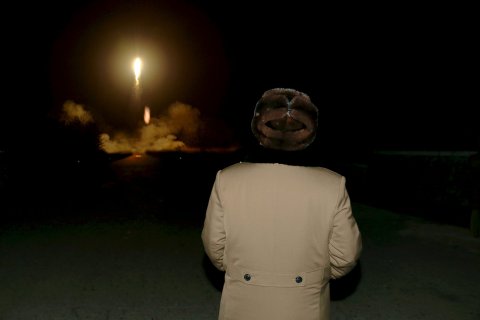 It's also almost certain the U.S. will seek to ratchet up international sanctions. Analysts say a likely target is so-called secondary sanctions on the array of Chinese front companies that Pyongyang uses to launder money and import illicit goods for its missile program.
But here, as always, the going is likely to get rough. Would the Chinese, Kim's patron, enforce tightened sanctions that target Chinese companies doing business with North Korean companies? Some note that in the wake of the Kim Jong Nam assassination, Beijing announced a cessation of coal imports from North Korea—a key economic lifeline for the Kim regime. But as usual with Beijing's policy toward North Korea, it's not clear how long the coal ban will be in place or what the effects will be. Pyongyang exported a record amount of coal to China in 2016 and doesn't necessarily need to export more in the near term. Beijing has a coal glut. Whether the ban continues beyond the first quarter will be the true measure of Beijing's seriousness here.
Cautious optimists say Beijing could go along with the sanctions on Chinese companies doing business on the border with the North because not many of them are important, and state-owned, companies. China's former foreign minister, Yang Jiechi, was recently in Washington pushing for a summit between Trump and China's President Xi Jinping. And while some in Trump's orbit are skeptical of the early-summit idea, the sense of crisis regarding North Korea makes it more likely that such a meeting will take place.
Analysts on both sides of the Pacific say there's another thing Washington and its allies may have going for them as they urge a tougher line on Pyongyang. Xi is said to have little respect for Kim Jong Un, believing him to be unqualified to run North Korea. The supreme leader had his uncle Jang Song Thaek killed in late 2013; he was one of the closest North Korean officials to the Chinese leadership. Jang also kept an eye out for Kim Jong Nam, as, allegedly, did the Chinese state security ministry. (Although, as we've seen, not particularly well.) The murder of Kim, who spent much of his time in China over the past decade, was an affront to Beijing. The Chinese will not be happy. The U.S. must now figure out just how unhappy they are.
As the NSC's Cha and others say, a North Korea with the long-range capability to deliver nukes is in sight. That will enable Pyongyang to be more provocative toward Seoul and Tokyo, perhaps launching small-scale attacks and then daring them or the U.S. to hit back: We've got nukes in our pocket and we can deliver them anywhere—want to play? This prospect makes the central issue when dealing with Kim Jong Un—is he rational or not?—obviously more urgent. At some point, the prospect of a pre-emptive strike by the U.S., and all the risks that would entail, could be on the table.
This is why Obama flagged North Korea for Trump. And Trump, by all accounts, got the message. What he doesn't have—because no one does—is an attractive option to avoid the disaster that may soon unfold on the Korean Peninsula.