At the turn of the millennium, a young woman moved to a cabin on the Mull of Kintyre, a headland in southwest Scotland renowned for the bleak beauty of its cliffs and the treacherous swirl of the currents below. There she took in two horses, and for a time the silent companionship of those geldings offered more in the way of healing than the countless prescriptions she'd been given by psychiatrists, or the well-meaning attempts by therapists to excavate the most painful parts of her past. Then, in early 2013, she did something she had promised herself she would never do again: She bought a bottle of vodka.
The woman, who asked to be identified only as Karen, cannot recall the precise trigger that made her reach for a drink after 12 years of sobriety. But she does remember stumbling into the hospital in Lochgilphead, the nearest town. Intoxicated and near-delirious, she feared the suicidal impulses that had racked her since she was a teenager might prove too strong to resist.
Dr. Gordon Barclay was making his rounds that day. A consultant in general adult psychiatry with a passion for Goethe, he was a more attentive listener than the street drinkers who had served as Karen's confidantes during past relapses. From her hospital bed, she told him about the sexual abuse in her early years, and how she'd learned to dull its searing legacy with alcohol. But the terror she felt while lying awake in bed as a young child, afraid to close her eyes, still lived inside her. It was a story she had told too many psychiatrists and psychologists, but the endless retelling had never changed the way she felt. It was as if she was always waiting for the abuse to begin again. In that way, she was still 5 years old. "Everything was tinged with fear," says Karen, now in her mid-40s. "I was always driven by the past."
Barclay soon realized Karen had post-traumatic stress disorder (PTSD), a condition caused by exposure to a horrific or life-threatening event that can lead to a wide spectrum of devastating symptoms, from bouts of overpowering anxiety to mind-saturating despair, emotional numbness, night terrors and uncontrollable rage. Sufferers can experience flashbacks to a time when they thought they were about to die: high-definition replays in their minds, complete with smell, texture and sound. Symptoms like these can persist for years, even decades, and leave people feeling so damaged that they can't help but push everyone away—especially those they love the most.
As Karen had discovered, PTSD can be maddeningly difficult to treat. She still remembers the panic in the eyes of one social worker when his attempts to get her to open up brought on the full force of her terror. "It didn't matter where I went—nowhere seemed to be able to offer any help," she says. "The only way I knew how to deal with it was alcohol and also prescription drugs."
Though Karen drew on her experiences to forge a career in addiction support, she lived her life on a precipice. The abuse she had suffered did not just live on in her mind: It seemed to inhabit the very muscles, fibers and tissue of her body. This visceral volcano was beyond her conscious control: It manifested in panic attacks that felt like a giant screw turning in her gut, bouts of nausea or the times when a lover's touch would cause her to freeze like a startled deer. No matter how hard she tried to convince herself she was better, her body refused to believe she was safe. "I felt cowardly. I felt shut down," she says. "The fear in the body attached itself to everything in life."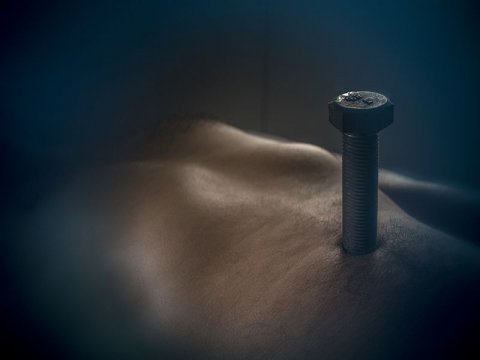 Contrary to all she'd been told, the answer wasn't more talk. It was less. Karen was trapped in her head, and with Barclay's help, she saw that the way to fix her mind was to listen to her body. "I would hate to knock talking therapy, but it can encase you more in the trauma—you almost become stuck in it," she says. "They're really well-meaning people, but they screwed me up even worse."
Karen reached this conclusion—one at stark odds with much of the therapy conventionally used for trauma—after Barclay introduced her to a new and relatively obscure method for treating PTSD. The Comprehensive Resource Model (CRM) was developed over the past decade by Lisa Schwarz, a licensed psychologist in Pennsylvania who has practiced for 30 years. Fusing elements of psychology, spirituality, neurobiology and shamanic "power animals," Schwarz has taught the technique to more than 1,500 therapists around the world, including more than 350 in Scotland, where CRM is being used at rape crisis centers and a private in-patient trauma clinic. The therapy has also been embraced by several psychiatrists with the state-run National Health Service, including Dr. Alastair Hull, one of Britain's top PTSD specialists, who leads NHS psychotherapy services for almost 400,000 people and runs a clinic devoted to treating traumatic stress.
Ever since Sigmund Freud pioneered the "talking cure" in the late 19th century, psychologists have been trumpeting new ways to make people feel happier—or at least less miserable—and usually delivered more hype than hope. Indeed, a widely cited 2001 study found that it is the warmth and empathy of the therapists—and not the type of therapy they use—that may be the most important factor in treatment. And there's another reason to be cautious about CRM: It has not yet passed any formal clinical trials. Nevertheless, CRM's proponents make bold claims. The model can not only completely remove symptoms of PTSD, they say, but also help patients live their lives with greater serenity than they would have imagined possible before they were poleaxed by their trauma.
In standard therapy, practitioners will encourage survivors to come to terms with an awful event by talking about it in great detail, and perhaps even record their account so they can later listen to it over and over to extinguish their fear. Schwarz's work could not be more different. In a CRM session, there's no need to talk about what happened. Rather than delving into the stories her clients tell about the past, Schwarz encourages them to focus on the physical sensations arising in their bodies as they silently recall their worst memories: chest-crushing sadness, a hot flash of anger, stomach cramps, palpitations or feeling like one's heart is frozen in ice. Only by facing such feelings fully—if only for a moment—can the survivors finally let go of their buried anger, terror or shame.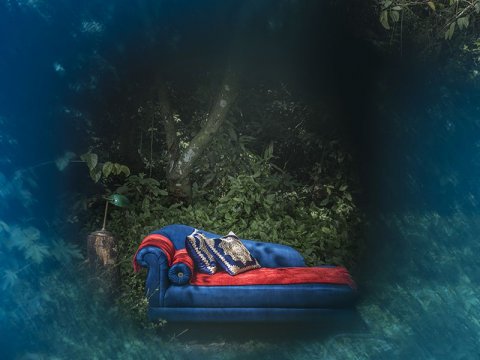 The problem, as Karen discovered, is that even with the support of the most sympathetic therapist, such feelings are often too much to bear. That's why Schwarz equips her clients with tools to give them the strength to confront the raw emotions they've kept locked deep inside for so long. Inspired by Native American healing arts, mystical traditions and the practices of tribal shamans, these "resources" require something of a metaphysical leap. These include various breathing and visualization exercises, and also work with eye positions—based on the theory that different emotions correlate to minute variations in the direction of gaze. At key points in the process, Schwarz aims to help clients tap into their intuition by posing what she calls her "magical question" to find out what aspect of their trauma history needs to be tackled next: "Don't think. Ask your body, not your brain, and take the first answer that comes."
The unusual aspects of CRM do not stop there. Patients can learn to safely dissolve long-buried distress by making a sound—usually a prolonged, high-pitched note—in a process known as "toning." Participants can also call on imaginary beings in the form of "power animals"—therapy-speak calls them "internal attachment figures"—to accompany them through the darkest tunnels of their past. These often take the form of big cats, wolves, bears or birds. Among other unseen companions, Schwarz has a wolf-dog hybrid who supports her while she is teaching. None of these entities are, of course, real in any ordinary sense, but CRM practitioners believe these and other resources can help patients connect with what they call the "core self"—an inner essence immune to life's cuts and bruises.
While Schwarz is fired by the conviction that she can help countless people for whom existing methods have failed, there is a risk that some specialists may assume talk of "power animals" or "toning" sounds is fantasy-prone pseudoscientific nonsense. Professor Neil Greenberg, an academic psychiatrist at King's College London and an authority on psychological injury in the U.K. armed forces, backs innovation but warns that clinicians should not place undue faith in a new PTSD treatment before it is validated by rigorous research. "I'm not saying we don't need to treat [PTSD], but the impetus is to do it right, because doing it wrong can harm people and also dissuades people from going to get other treatments."
The battle here is about more than the future of PTSD therapy. Throughout history, some of the biggest breakthroughs in science have been made by individuals whose hunches prompted them to embrace convention-shattering ideas—often before the data backed them up. The biggest hurdle a maverick in any discipline may face is that intellectual orthodoxies tend to perpetuate themselves. It's usually much easier to obtain funding to tinker at the edges of what is already known, rather than demolish cherished assumptions. Only the bravest funding bodies make grants based on Albert Einstein's maxim: "If at first the idea is not absurd, then there is no hope for it."
The dominant school in psychology today is cognitive therapy, a form of talk therapy aimed at helping patients feel better by encouraging them to think differently and change their behavior. Often used in tandem with medication to suppress symptoms of depression or anxiety, cognitive therapies are backed by a wealth of scientific research. Although nobody claims they work for everyone, they have become so deeply embedded in a global, multibillion-dollar complex of pharmaceutical companies, insurance firms and health departments that critics are only half-joking when they describe them as a quasi-religion. With such entrenched interests at stake, dissidents armed with an alternative paradigm are sure to face resistance, perhaps even mockery—especially from empirically minded psychiatrists allergic to anything that sounds remotely like woo-woo.
Nevertheless, there are plenty of therapists ready to argue that you don't have to be a crank to question the limits of talk. The CRM school is one tributary in a much wider movement of PTSD specialists who believe body-oriented approaches can help people who might never otherwise get to the root of their problems. If they are right, the implications go far beyond treating the psychological scars of rape, accidents or warfare. There is mounting evidence that childhood trauma caused by abuse, neglect or abandonment is behind much of the depression, anxiety and addiction suffered by adults. Western industrial civilization is founded on faith in the problem-solving power of the intellect. But if modern societies want to heal from an epidemic of mental illness, Schwarz and her allies believe that yet more thinking will not suffice: The true answers will be found beyond the veil of the everyday, rational mind.
Her Fire-Breathing Dragon
At 55, with shoulder-length curls and a ready, mirthful, laugh, Lisa Schwarz radiates a certitude that can't be learned from textbooks. If she hadn't ended up as a psychologist, it would be easy to envisage her interrogating suspects at a downtown police station in the small hours, using a blend of humor and streetwise charm to extract confessions. Her forthright manner—by turns blunt and effusive—can provoke consternation among some colleagues. Fans, however, suspect that her confidence stems from the fact that she has "done her work"—therapy parlance for the exacting process of working through your own traumatic experiences before you can help others.
As a teenager, Schwarz had hoped to spend her career curing animals, but when she failed to qualify to study as a veterinarian, she opted for psychology and later began practicing in her hometown of Pittsburgh. Though she was able to help trauma survivors learn to cope better with their symptoms, she observed that some never fully recovered. Schwarz's doubts about talking therapy crystallized when she suffered a protracted breakdown that forced her to question everything she had been taught. "To be able to do this work," she says, "it helps to have gone through something yourself that tore you down to skeletal proportions, and come back out of that, like a phoenix that rises out of the ashes."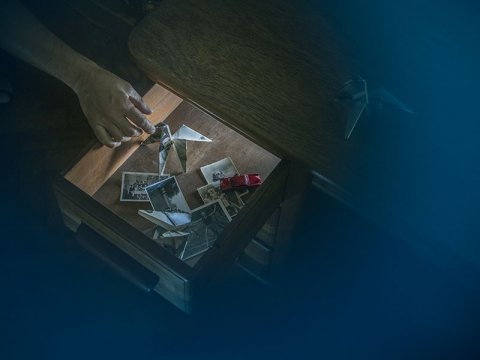 As Schwarz began to recover, a scene returned to her from childhood: her mother telling her and her brother to clear the dandelions that sprouted on their lawn each spring. As they plucked the golden-yellow heads, the siblings soon discovered that the flower is a cunning adversary that can be defeated only by painstakingly digging up its taproot. Schwarz saw the plant's tenacity as a metaphor for the self-destructive patterns that trauma seeds in the deepest crevices of the psyche.
To dig up this "dandelion root," Schwarz began to work with therapists at the intersection of medicine and mysticism—from "urban shamans" practicing in American suburbs to a spiritual healer from Afghanistan. Gradually, she acquired what she considered to be the vital missing piece in talk therapy: tools powerful enough to enable a survivor to safely confront feelings they had been running from their whole lives. It was these tools Barclay would later use to treat Karen.
At first, his methods struck Karen as a little odd. He started by using conventional talk therapy to win her trust. As they progressed, he began to draw on Schwarz's methods for the riskiest but most important part of any trauma work—confronting the ugliest pain from the past, feeling it fully and then letting it go.
His first step was to help Karen feel safe. Trauma survivors often suffer from something called "dissociation"—meaning they become numbed to their emotions. Psychologists believe this is a form of self-defense gone awry. According to one theory, when the brain senses it is about to be killed, it "unplugs" from the rest of the body to avoid the pain of a horrible death. (Such people might describe a brief out-of-body experience—as if they were looking down on themselves from above.) The problem here is that the brain's defenses are much easier to switch on than they are to switch off. Long after the threat has passed, trauma survivors may still feel profoundly cut off from their feelings, and that can ruin relationships and fuel reckless thrill-seeking or addictions.
Read more: The history of post-traumatic stress disorder and how we treat it
In PTSD treatment, this self-defense mechanism can make therapy more difficult and even dangerous: The only way to overcome a trauma is to confront unresolved emotions, but clumsy attempts to do so can trigger further dissociation. Like a bomb disposal technician trying to disarm a booby-trapped device, the therapist must find a way to defuse the patient's natural defenses without them blowing up. And one wrong move can cause lasting harm.
Barclay began by asking Karen to mentally scan her body for even the smallest points where she could still feel a sense of being centered and present. He then asked her to imagine joining these dots with bars of energy to create a "grid of light" crisscrossing her body—a CRM technique to stop her dissociating. Patients say that this imaginary structure—the grid—serves as a kind of "emotional scaffolding" that keeps them stable as painful memories surface.
In later sessions, Barclay invited Karen to choose a "power animal" to help her confront more of the abuse she'd suffered in childhood. Rather than conjure an imaginary animal, as clients often do, Karen drafted in her adopted horses, imagining that they were close to her the whole time, watching with loving, protective eyes.
Barclay went on to teach her another grounding exercise, known as "CRM Earth breathing," in which Karen imagined she was filtering energy up from the Earth's core, drawing it to the base of her spine through the sole of one foot then expelling it out the other. In another breathing exercise, she released anger by seeing herself "fire breathing" smoke and flames like a dragon. And she learned to bathe herself in kindness by visualizing the act of inhaling and exhaling through her heart.