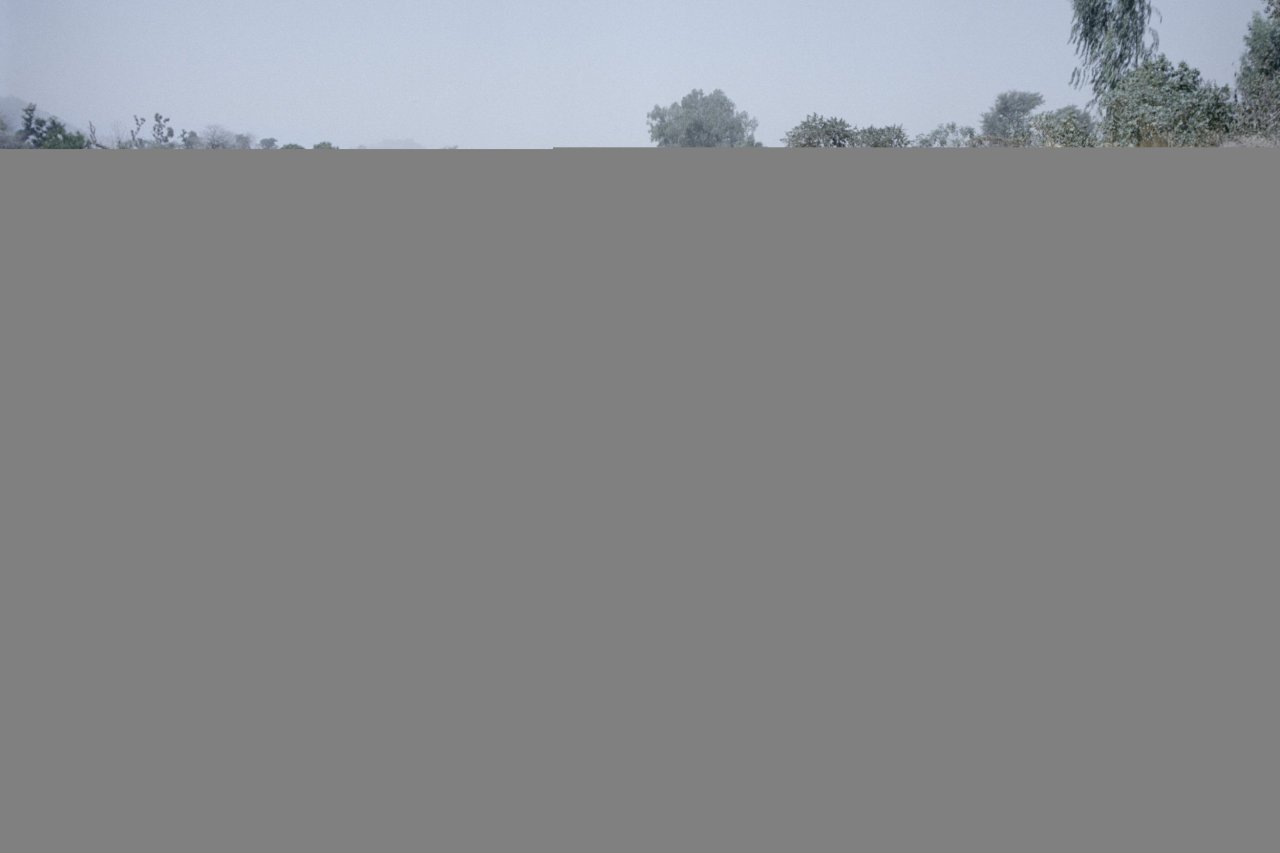 "You infidel, come out! Your days are numbered!"
Cradling her baby daughter outside her home in the Minawao refugee camp, Maryam repeats the words Boko Haram fighters shouted at her husband when they arrived in the northeast Nigerian village of Djogode, in 2014. As Christians—her husband is a pastor—Maryam and her family were prime targets for the Islamist militant organization, which has terrorized northeastern Nigeria and neighboring countries since 2009. Her family fled the same day, after fighters set fire to a church and murdered a fellow pastor in Djogode, she says.
Maryam is one of 61,000 Nigerian refugees in the Minawao camp outside the city of Mokolo, in Cameroon's Extreme North region, around 15 miles east of the Nigerian border. Mokolo is only 40 miles from the Nigerian village of Chibok, where more than 270 girls were abducted from their school by Boko Haram fighters in 2014. That event drew short-lived international attention as a stark example of the group's barbarity. Now it is not just violence that is killing people. The Lake Chad Basin region—which straddles areas of northeastern Nigeria, northern Cameroon, southern Niger and western Chad—is facing a hunger crisis.
"When you see that the food is almost finished, the stock we have is about to finish, and you know the children will start crying because there's no food, I can't sleep," says Maryam.
In February, the United Nations declared a famine in South Sudan and said Nigeria, Yemen and Somalia were on the brink of a similar humanitarian disaster. Cameroon, a country of 22 million people, is suffering because of its proximity to Nigeria. The Boko Haram conflict has displaced nearly 2.5 million people across the four countries around Lake Chad, and 7.1 million people are considered by the United Nations to be "food insecure." Cameroon hosts around 85,000 Nigerian refugees and nearly 200,000 internally displaced people (IDPs)—Cameroonians forced from their homes by the conflict spilling over from Nigeria.
Hunger and armed conflict are "very much linked," says Manuel Fontaine, director of emergency operations at UNICEF, the U.N. children's agency . "We are talking about man-made famine. Yes, there is an issue of climate change in the Lake Chad region. Lake Chad has reduced tremendously—photos from NASA's Earth Observatory show how the lake shrunk to one-twentieth of its size between 1973 and 2001—and that has implications; it's a dry environment. But clearly this is man-made."
One explanation for northern Cameroon's crisis is that growing and gathering food in the Extreme North has become a dangerous pursuit. Many people Newsweek spoke with say they are afraid to leave their homes in search of food, or worry that the food they do have will be stolen from their homes if they go out. Open-air markets are popular targets for Boko Haram suicide bombers—or "kamikazes," as they are known in Cameroon. Some types of fertilizer, a frequent bomb-making ingredient, are banned. Even millet, a staple in the region that is made into beer and fufu, a starchy dish made from various types of flour, is now considered a security risk. Growing millet near the border has been curtailed by the Cameroonian government and elite security forces known as the BIR (rapid intervention battalion), over fears that armed fighters could surreptitiously slip into Cameroon through its fields of rustling 3-foot-tall stalks.
Thousands of displaced Cameroonians live in two IDP camps on the edge of a village called Meme. It's a 40-mile drive from the regional capital, Maroua, on a bumpy road that passes over dried river beds, where black and green mambas slither among scorpions in the sand. Men ride small motorbikes wearing long, traditional robes—some the color of pistachio ice cream—that fill with air and inflate like sumo suits. A sign encouraging "deradicalization" of the local population is planted near the entrance to Meme. More than 18,000 IDPs live in the village and receive little assistance, placing a huge burden on the community of 64,000 that hosts them. Meme hasn't received food assistance from nongovernmental organizations since December 2016, and 90 percent of the people are living on one meal a day.
Many of Meme's IDPs come from Kolofata, a district 8 miles from the Nigerian border. During Newsweek's visit to the region in late February with the British Red Cross, a 12-year-old boy detonated a bomb that killed two people in Kolofata. (While the Boko Haram have not claimed responsibility, it bears the hallmarks of previous attacks by the group.) At least one or two attacks by Boko Haram, including suicide bombs, occur in Cameroon's Extreme North every week.
Sitting cross-legged in a patch of shade on the dusty flats of one of these makeshift IDP camps, 55-year-old Osman Omar recounts the night Boko Haram fighters came to his home. By the next morning, only six of his 11 children were still alive. While he was at the market in Amchide, a border village Boko Haram fighters use to move between Nigeria and Cameroon, armed men entered his house and killed five of his children, three boys aged 17, 14 and 11, and two girls, 8 and 5, as well as four of Omar's brothers.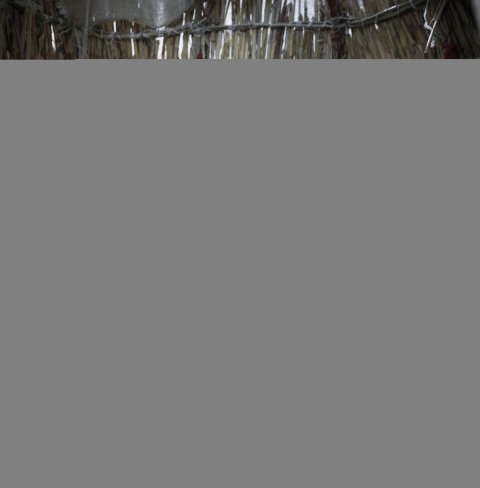 Now, he is worried for the rest of his family. "The food is not enough. It gets finished so quickly," he says. Some camp residents eat leaves and peanuts; to make them last longer, they mash peanuts into a paste that looks like blocks of chunky, dried Nutella. Tchelou Bossomi, 20, also lives in the camp and says the rice, oil, beans and super cereal (a type of porridge given to hungry communities) provided by NGOs runs out quickly. That means she has to beg. "Sometimes, you have to put shame aside," she says. "You know you're hungry. You know your kids are hungry."
Falta Oumara was asleep when Boko Haram attacked her village in Cameroon. She woke up and watched as fighters fatally shot her husband in the neck before setting fire to the room where her children slept. Two of her sons, aged 7 and 9, remain in hospital with severe burns; another child was "burned beyond recognition," she says. Modou, 7, one of two children living with her in the camp, was in the room and bears the scars of Boko Haram's brutality. Healed burn scars run up either side of his spine, like budding wings. There are also patches of scar tissue on the left side of his head that stretch and wrinkle around his skull and down to his neck.
In her home village of Bia, Oumara made a living buying and selling goods, and the family had their own farm. "I ate what I wanted. Now, life is very difficult," she says. When the food runs out, she, like many of the women here, goes to the bush to find firewood to sell. When that fails, Modou takes an empty plate to Meme and begs house to house.
Cameroonians like Oumara, Omar and Bossomi won't be leaving Meme anytime soon. Simon Brooks, head of the International Committee of the Red Cross's regional delegation in Yaoundé, tells Newsweek: "We are now concerned about the fact that displacement has been ongoing for two, three years for some groups."
"There is a transformation going on. A displaced person who has been displaced for three years, their family with them, you're leading to a situation of chronic need," he says. "It's no longer about emergency need in the sense of limited intervention. It's longer-term engagement."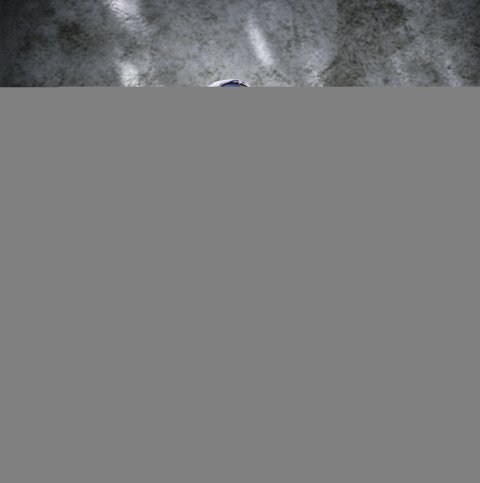 Cameroon's Extreme North still faces a violent threat from Boko Haram, which carried out 125 violent attacks in 2016 and 20 in 2017, including seven in February and six in March, according to the Institute for Security Studies, an organization focusing on security in Africa. Operations by Cameroon's government to snuff out Boko Haram have been somewhat successful, although attacks by the group in Cameroon did increase at the end of the rainy season last year, says ISS. The crackdown has also led to the forcible repatriation last month of 500 Nigerian refugees—including more than 300 who applied for asylum—by the Cameroonian government, which carries out regular arrests of its own citizens who it suspects have ties to Boko Haram. The U.N. refugee agency (UNHCR) said it was "very concerned" about the move. (In early March, Cameroon, Nigeria and the UNHCR struck a deal to encourage the voluntary return of Cameroon's 85,000 Nigerian refugees.)
The U.N. Security Council visited the region for the first time in March, while a high-level conference in Oslo resulted in $672 million in pledges for the four Lake Chad Basin countries, around one-third of the $1.5 billion the U.N. says is needed.
It remains unclear just how, and when, the pledges will deliver food assistance. "Beyond saving lives, we need to make sure these regions don't fall into abandonment as soon as things get a little bit better," says Fontaine. "The reason we're here in the first place is because these regions were not getting the attention they needed."
The British Red Cross contributed travel and accommodation costs for this article.