When I meet Matteo Cibic on a gloomy spring morning at Rossana Orlandi, an internationally respected, independent design showroom in central Milan, he is troubled. Unknown to me, my editor had told him I was a fan of "VasoNaso": a yearlong project where the 33-year-old Italian industrial designer made a different ceramic vase every day for a year, each with its own, unique nose-like protrusion. Thinking it might make for a good photograph to go with our interview, Cibic tells me he'd tried to make a vase modeled on a photo of my profile—but it cracked in the kiln.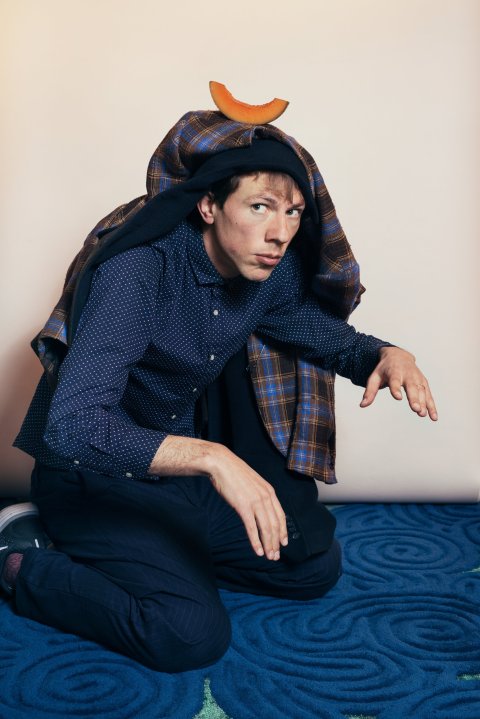 Instead of presenting me with a vase of myself, Cibic clicks, rather sadly, through images on his laptop of pieces that managed to survive the firing process. For vases, they look awfully like people—some even seem threatening, as if they might gang up and cause trouble on your mantelpiece. Others are friendly, naughty, even flirty. Meanwhile, I can't get the idea out of my head that the designer is studying my nose.
Why did Cibic want to make a vase a day? As a way, he says, of understanding the compulsive behavior of the 20th-century Italian artist Giorgio Morandi, who painted still lifes of bottles and pottery throughout his life. Cibic was intrigued by Morandi's dedication to just one thing—a singular approach that's very different from his own eclectic output.
In early April, a few weeks after I met Cibic, he won an Elle Decor International Design Award in the young talent category—a timely acknowledgement of his lively and diverse portfolio of creations, which often juxtapose animal, human and inanimate forms. This is a man whose designs are always in some way unexpected: He makes a leather desk in the shape and size of a full-grown horse, a series of bell jars with suggestive handles that he titles "Nipple Ceremony" or imaginary bestiaries of porcelain figurines, where a snail might have a fish's tail and glossy gold rabbit ears. Cibic's work, the editor of Italian Elle Decor told me by email, "mixes the glamor of fashion with the eclecticism of design. His fantastic creatures and strange forms could come from a fantasy 3-D movie."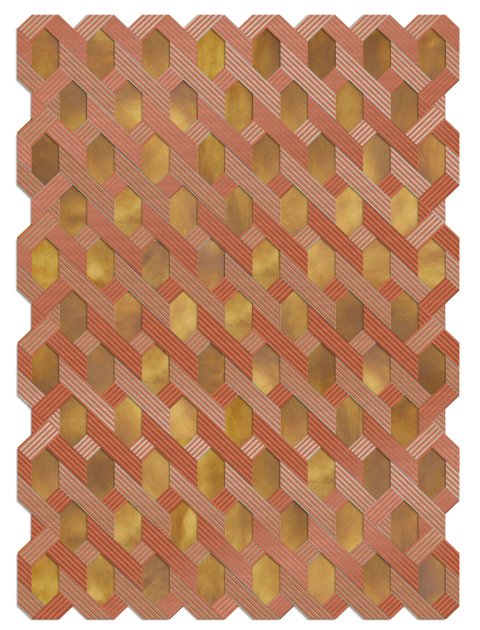 Together, we walk round the Orlandi store—where Cibic is well represented—looking at that output. There are the zoomorphic figurines in the "Il Paradiso dei Signi" collection—blank-faced mice in jackets, donkeys in pajamas' that rabbit-eared snail—that he made for the jewelry brand Dodo. Then he shows me a set of handblown glass pieces for the Italian tableware brand Paola C, which includes a pair of carafes that look like two birds conversing. Finally, we come to "The Count," a tall display cabinet for the Indian luxury furniture brand Scarlet Splendour that brilliantly mimics Indian bone-inlay work using a resin compound as an alternative.
Cibic's interests are as divergent as his work—at 14, he tells me, "I wanted to be the pope." After that, his aim was to be Michael Jordan. (This makes more sense than the pope: Cibic has the lanky physique of a professional basketball player.) "Then, one summer I observed the design studio and working life of my uncle Aldo, and I loved it." Aldo is Aldo Cibic, who is genuine design royalty: In the 1980s he was a founding member of the influential, experimental and highly collectible Memphis Group. Its taste for convention-busting colorful decoration and asymmetrical shapes shook up the then still-staid world of Italian design, and clearly some of the uncle's playful approach rubbed off on his nephew.
Cibic's course was set. He studied art, design and architecture at Milan's Polytechnic University and then spent time at Benetton's renowned research center, Fabrica. He now works out of Vicenza, halfway between Verona and Venice. His studio has no permanent staff, as he prefers to collaborate with freelancers. "I only work with people I like on things that make me happy," he says.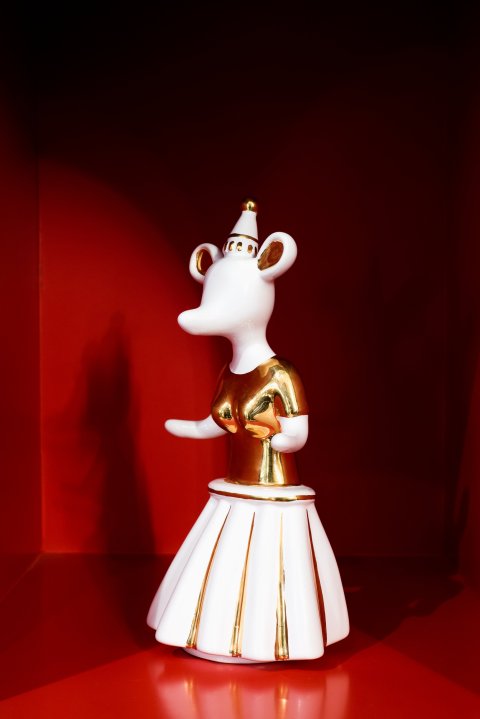 Cibic's cheery, playful style is helping him to thrive right now. After the global financial crash in 2008, international design focused on the functional: austere, material-driven design in marble, stone and wood—a Scandinavian-inspired, pared-back aesthetic. Though that look is still popular, it has started to give way to a revival of pattern and color, more reminiscent of India and Mexico; these pieces add to a space, rather than disappearing into it. Cibic has already become a part of that, with the Indian-inspired and crafted work he has done in his collaboration with Ashish Bajoria, Scarlet Splendour's co-owner.
Bajoria founded the company in 2014, after a chance encounter with Cibic a year earlier. He had just bought one of Cibic's designs at a Milanese gallery when he learned that Cibic was setting up an exhibition next door. They clicked, and Bajoria commissioned Cibic to make a ceramic light for his home. After subsequent conversations, Bajoria and his sister Suman Kanodia decided to launch a design company in which Cibic would play a significant role. With traditional craft skills dwindling in India, the idea was to use local skills to create furniture for an international market.
In his debut collection for Scarlet Splendour, "Vanilla Noir" (2015), Cibic produced black and off-white patterned furniture—a table, a sickle-shaped seat, a series of mirrors—that married a distinctly Indian look with Western references, eliding elements of Renaissance architecture, art deco and pop art. This originality is what drew Bajoria to him. As the former tells me by phone from Calcutta, "He is creating a new genre for himself, something that no one has seen before."
That may or may not be true, but one thing I am sure of—Cibic specializes in surprises. A few days after our meeting, I received a package from him in the mail. By then, I'd totally forgotten about the broken "Max" vase. But here was a second one—or at least a rough, unglazed cast. On top of a traditional, bowl-shaped base with two handles sat a fat-bellied, elongated cylinder, pointing upward and to the left. My nose is rather ordinary, but my hair is thick and cut en brosse; I style it with a fringe that stands up and leans to the left. All the time I'd thought Matteo Cibic was looking at my nose, he'd been looking somewhere much more unexpected.