In the beginning, there was intuition. It's where innovation starts, when a scientist seizes upon a sudden hypothesis, or when an artist arranges an image on a canvas. And it is where the influential Belgian interior designer, antiquaire and art dealer Axel Vervoordt begins. "Intuition has always been my leader in life," he says.
It's led him a long way. Vervoordt, now 69, began his career as a teenager in the mid-1960s, buying low and selling high on European antiques and paintings (aged 21, he made a $47,600 profit on a Magritte he'd bought for $2,400). Soon enough, customers were asking him to help arrange their treasures for him, then design rooms for them, then whole houses. By the late 1990s, the influence of his taste in interiors—melding contemporary with ancient art and design, and blending muted colors, smooth stone surfaces and bare wood floors into a restful, lush yet minimal aesthetic—had moved across Europe and on to the U.S.. Since then, clients have included Sting, Robert De Niro and Kanye West. Most recently, Architectural Digest included him in its 2017 AD100 hall of fame.
In the past 10 years, though, Vervoordt has stepped back slightly from his interiors work, returning to his first passion: art. In 2007, he curated his first exhibition, "Artempo," at the Palazzo Fortuny in Venice, which explored notions of art and time. He has curated another show during every Biennale since, and although not part of the official program, his exhibitions have become must-line-up-for Biennale highlights. This month, he will open his final show for the Fortuny, as he intends to devote more time to the foundation he and his wife, May, founded in 2008, and to producing exhibitions in his own space at Kanaal, the residential and retail complex he has designed in a former distillery outside of Antwerp, Belgium.
The theme of his final Fortuny show, "Intuition," reflects Vervoordt's signature style, which is not born of any particular school or aesthetic. Instead, he creates rooms just as he collects art, by following his nose—his own intuitive sense of how to combine texture and form, melding old and new in a way that combines a sense of purity with real comfort.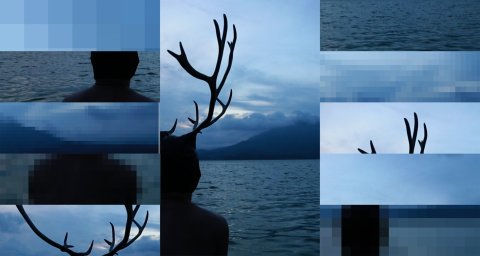 Physically, Vervoordt—a soft-spoken man whose English shows little trace of a Belgian accent—displays much the same kind of timeless, ageless charm as his interiors. When I meet him in March, at his stand at the European Fine Art and Antiques Fair in the Netherlands, he's wearing a gray suit, jauntily embellished with a cheerful Kelly green tie. Well over a dozen visitors are in his booth, where he's selling an oddly harmonious collection of Roman Empire marbles, 1950s Scandinavian chairs and a wall-hanging composed of thousands of glimmering folded pieces of metal, by the contemporary African artist El Anatsui. All are eager to speak personally with the designer. Yet he appears to notice none of them, focusing his attention solely on our conversation as if everything else is insignificant.
He developed his taste, he tells me, at an early age, by following his instincts. As a teen in the 1960s, he recalls, "I loved opera. Beethoven, Mozart. I wasn't listening to the Beatles." His appreciation for the old began with his father, a horse trader, and his mother, who bought and restored historic homes in Antwerp—often with his help. At 14, having already developed a love for antiques, he traveled to England, where, helped by a loan from his father, he picked up several small items at local auctions—choices he made, he says, entirely by intuition. Back in Antwerp, he researched his finds and sold what proved to be valuable, quickly paying off his father's loan. He says he still works the same way.
At the same time, he was assisting his mother with restoration projects by designing furnishings for the interiors they created together. Then and now, the furniture he made acted as visual companions and counterpoints to contemporary and antique objets d'art. Today, he sells his own furniture collections on his website—where smooth slate tables, lush couches and glowing marble lamps sit alongside contemporary and old master paintings, Inuit wooden masks and ancient Egyptian statuary.
But perhaps the major influence on Vervoordt's aesthetic has been his friendship with the artist Jef Verheyen, who believed that "seeing is feeling with the eyes." Verheyen had helped found the 1950s Zero movement embraced by a wide group of Dutch, German, Belgian and Italian artists who sought, in the words of co-founder Otto Piene, "a zone of silence and of pure possibilities for a new beginning." Through Verheyen, the designer says, he came to an understanding of emptiness as the essence of things. That concept, in turn, eventually melded into his appreciation of Japanese philosophies of design, particularly wabi-sabi, or the notion that nothing is ever perfect; it is always unfinished, poised in a state of becoming. "For me, Axel is a spiritual designer," says Dutch businessman Hans van Veggel, who has worked extensively with Vervoordt. "The silence and, in a certain way, emptiness of his [design] solutions create a fullness, a warm energy. You always feel that extreme comfort of being home.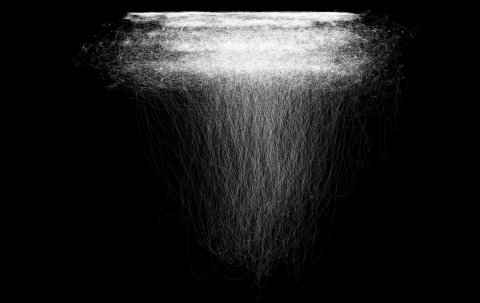 In "Intuition," Vervoordt explores these themes while paying homage to the ideas that are present in all his exhibitions—notions of what his assistant, Anne-Sophie Dusselier, calls "void, space and time." Like his celebrated interiors, the exhibition at Fortuny will emphasize the dialogues between objects, how they interact through space, form and their innate relationships with one another. If intuition is a way of sensing or knowing something in ways that defy reason, so can be the ways in which objects interrelate, or the interrelationships we may ourselves perceive—intuit—between them.
Hence, Vervoordt hopes the exhibition will help make visitors aware of their own intuitive powers. "I think intuition is something very genuine, like seeing the light in the darkness," he says. "My hope is that that when people walk through, like a pilgrimage, their intuition will be more awakened."
It is also something of a personal pilgrimage, a transition to a new phase in his life's work, as he turns his focus to the Axel and May Vervoordt Foundation, as well as to curating further exhibitions both at Kanaal and in museums worldwide. Such shows, he hopes, will offer a wider group of people access to the experiences of art that he has created for clients and that have so inspired him personally. "I want you to feel the energy of every piece of art, or the juxtaposition of different pieces," he says. Bringing his vision to a broader audience feels right for Vervoordt at this late stage in his career. "The older you get," he explains, "the more you want to share what you've learned. That's why you do an exhibition—to share the experiences." And what better way to share them than through the art that has inspired him along the way?
"Intuition": Palazzo Fortuny, Venice, May 13 to Nov. 26