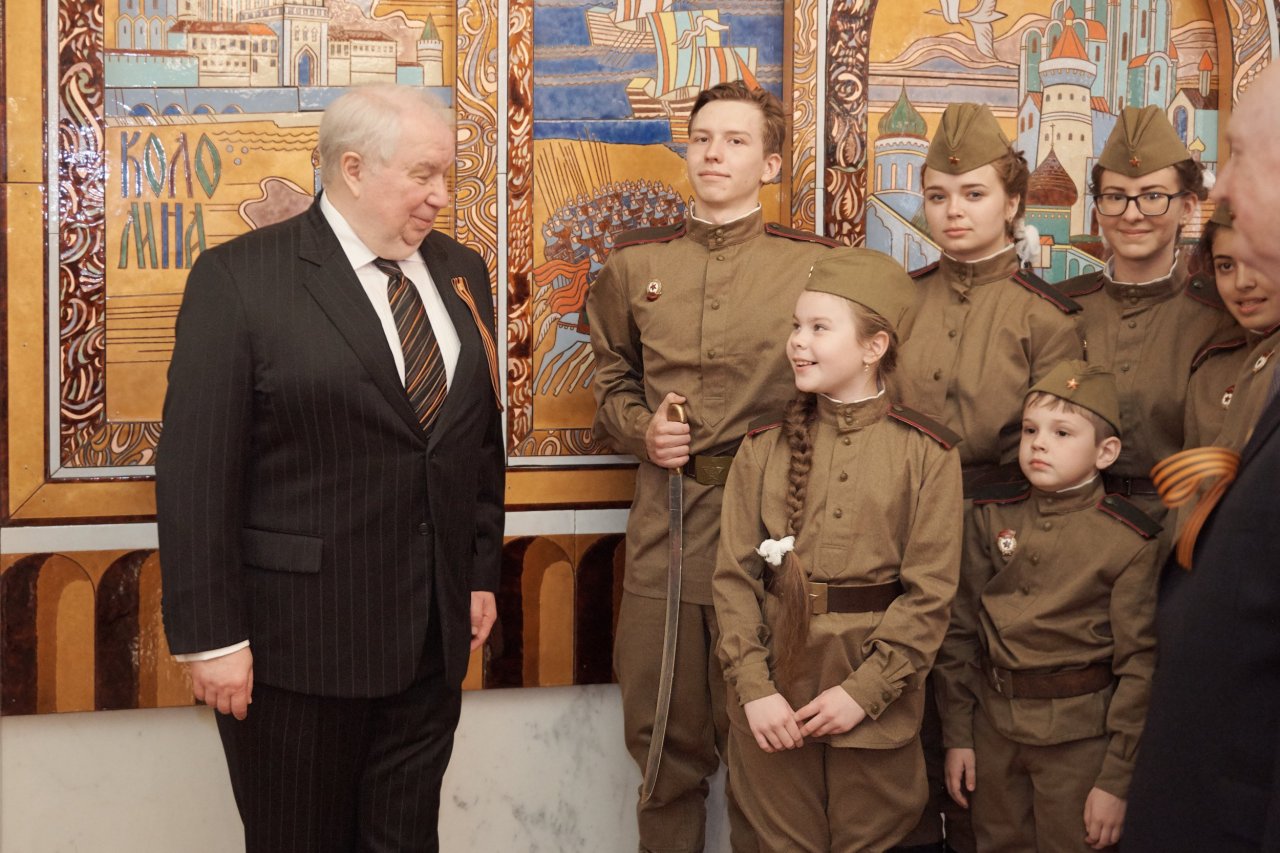 The meeting was apparently jovial—though we have to take the Russians' word for it. On May 10, Donald Trump received Russian Foreign Minister Sergey Lavrov and Sergey Kislyak, Moscow's ambassador to the United States, in the Oval Office. But the American president barred the White House press corps from the meeting. Footage released by the official Russian news agency, Tass, showed the three men joking and laughing, and according to leaked accounts of the meeting, Trump bragged that he had "just fired the head of the Federal Bureau of Investigation. He was crazy, a real nut job." The reason? "I faced great pressure because of Russia," Trump reportedly told his visitors from Moscow. "That's taken off."
Trump was clearly mistaken. Far from taking the pressure off, firing FBI Director James Comey the day before his meeting with Lavrov and Kislyak intensified the bureau's scrutiny into contacts between Russia and the Trump team—and triggered howls from congressional Democrats over Moscow's meddling in the 2016 elections. In June, not long after Comey testified to a Senate committee, saying he leaked documents so that Russiagate special counsel Robert Mueller would investigate whether Trump was trying to stymie the investigation, Washington buzzed with reports that Mueller was doing just that.
Allegedly improper contacts with Kislyak form at least three strands of the Russiagate scandal—the ambassador's meetings with Trump's son-in-law, Jared Kushner; with national security adviser Michael Flynn; and with Attorney General Jeff Sessions. Trump's alleged attempts to cover up his Russia ties make "Watergate pale, really in my view, compared to what we're confronting now," former Director of National Intelligence James Clapper told an audience at Australia's National Press Club in early June. "I am very concerned about the assault on our institutions coming from both an external source—read Russia—and an internal source, the president himself."
Read more: Steve Bannon's ideological ties to Russia
Today, Kislyak has become so radioactive that senior officials are falling all over each other to deny they ever had contact with him. In late April, House Minority Leader Nancy Pelosi claimed she'd never met the man—before having to row back her comments after photos appeared of her sitting across a table from him in 2010. And Flynn, Kushner and Sessions all failed to report their meetings with him, as required by U.S. regulations that dictate protocol on contact with foreign officials. As former Obama campaign chief David Axelrod joked on Twitter, "'Kislyak' turns out to be a Russian word for 'I forgot.'"
Typhoid Sergey
How did the genial 66-year-old career diplomat and former nuclear physicist become Washington's equivalent of Typhoid Mary? Did he—as Kislyak asked rhetorically during a speech at Stanford University in November—"commit anything wrong"? And is there any evidence for the two most serious questions about the Trump-Russia affair? The first being whether the Trump team knew or colluded with Russian hackers' release of stolen emails damaging to Hillary Clinton during the 2016 campaign. The second, whether Kislyak or Russian businesspeople were involved in any sweeteners to the Trump family in exchange for softening U.S. policy on Moscow.
People who have worked closely with Kislyak doubt the ambassador was up to anything more than just doing his job. "He was always very professional," says Michael McFaul, U.S. ambassador to Russia between 2012 and 2014, who had frequent contact with the Russian diplomat for the three years McFaul was a senior White House adviser. Kislyak's "job is to make as many contacts as possible, as well as advocate for the policies of his government. He always did both very effectively. On political involvement, I personally don't think he crossed any lines."
While the Russian ambassador's conduct was "normal…every ambassador is trying to make such contacts during the transition," McFaul believes the behavior of the Trump team has been unusual, if not unprecedented. "Flynn and Kushner's actions are not normal. Why did they agree to meet [with Kislyak]? Shouldn't they have been focused on forming the Trump foreign policy team? In 2008, our senior transition staff did not meet with Russian officials."
Flynn certainly has some questions to answer. A month before Trump took office, the FBI overheard several phone conversations between Flynn and Kislyak in the course of routine surveillance of the Russian Embassy. According to accounts of the intercepts leaked to The Washington Post, the two men discussed sanctions imposed by the outgoing Obama administration to punish Russia for hacking the servers of the Democratic National Committee, among other targets, as well as voter registration systems in up to 39 states. (The Obama White House also expelled 35 Russians on suspicion of spying—including the top four declared officers of Russian military intelligence working at Kislyak's embassy— and shuttered two Russian diplomatic compounds in Upper Brookville, New York, and another on Maryland's Eastern Shore.) Facing his mission's biggest crisis since the end of the Cold War, Kislyak texted and then called Flynn on December 28 and 29. "The honor of his colleagues and of Russia was besmirched by the fairy tales of so-called hacking," says a senior staff member of Russia's Diplomatic Academy of the Ministry of Foreign Affairs, who did not wish to be named. "Of course it was [Kislyak's] duty to protest to all relevant officials…the contact was entirely correct."
There's no public evidence that Flynn offered Kislyak any improper deals or made any promises that the incoming Trump administration would go easy on the Kremlin. But instead of the sanctions triggering a serious diplomatic crisis, the next day, President Vladimir Putin's spokesman announced that Russia would not respond tit for tat—a highly unusual break from previous practice. In February, when news of the Kislyak conversations broke, Flynn was asked to resign as national security adviser after it emerged he had misinformed Vice President Mike Pence about his talks with the Russian ambassador. (Flynn was also embarrassed by reports that he had received at least $45,000 from the Russian state-owned propaganda channel RT to appear at its anniversary gala in Moscow in late 2015, where he sat near Putin.)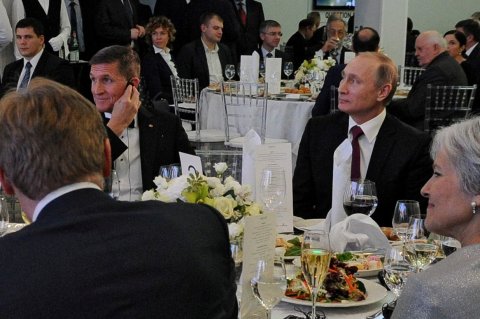 Read more: How Sessions dodged the Democrats on Russia and Comey
At some point in December, Kislyak also held a 20-minute meeting with Flynn and Trump's son-in-law, Kushner, at Trump Tower, White House spokeswoman Hope Hicks confirmed in March. What was said hasn't been reported. Nor has the exact date been established. But after the meeting, U.S. intelligence officials listening in on Kislyak's phone overheard the ambassador apparently discussing a request from Kushner to establish a secret, secure channel to communicate with the Kremlin and avoid monitoring by U.S. intelligence. The ambassador, according to a Washington Post report on the incident, was "taken aback" by the American's alleged suggestion to use Russian "diplomatic facilities in the United States" to talk directly to Moscow.
More mysteriously, Kislyak attended a meeting between Kushner and Sergey Gorkov, a Putin ally and a graduate of Russia's intelligence academy who heads Vnesheconombank, a state-owned bank—which has been sanctioned by Washington since 2014. Russian intelligence has used its Wall Street office as a cover for its spies at least once in recent years; in 2015, Evgeny Buryakov, deputy representative of Vnesheconombank in New York, was exposed as a spy in an FBI sting and sentenced to 10 months in prison (he was released in March 2017 and returned to Russia). "The overseas office of a state company is a natural place to establish an intelligence officer," says one retired overseas officer of the Russian Federal Security Service, or FSB, now a Russian senator, who asked for anonymity when discussing the Vnesheconombank case. "Please don't tell me that the Americans don't do the same." As for whether Gorkov knew about agents in his company—or had continued his links to the FSB—the retired officer joked that "as the president said, there's no such thing as a former FSB man."
Kushner's attorney, Jamie Gorelick, who was the No. 2 official in Bill Clinton's Justice Department, says in a statement: "Mr. Kushner previously volunteered to share with Congress what he knows about these meetings. He will do the same if he is contacted in connection with any other inquiry."
The Gorkov link has led some to allege that Kislyak has ties to Russia's burgeoning intel operations against the U.S. The ambassador is a "very experienced operative," former KGB sleeper agent Jack Barsky claimed on CNN in April. Most professionals find that claim ridiculous. Kislyak is "an incredibly solid and professional diplomat," Thomas Pickering, former U.S. ambassador to Russia and the United Nations and a top-ranking diplomat in the Clinton and George H. W. Bush administrations, tells Newsweek. "If he's a spymaster, he has hidden it very well," Pickering jokes. It's simply not how Russia's spy agencies work—the roles of ambassador and FSB station chief, or rezident, are institutionally distinct. And Kislyak's background—he graduated from Moscow's Engineering Physics Institute in 1973 before joining the USSR Academy of Foreign Trade and later the Foreign Ministry—doesn't fit the profile of most career spooks. "There are huge risks in having your ambassador be too closely associated with intelligence efforts," says Mark Stout, a former intelligence official and professor and the School for Advanced International Studies at Johns Hopkins University. This is especially true, Stout notes, because of the Russian view of intelligence as "power in its own right." Or as Pickering laughs: "The spy isn't the guy in the back of the limousine. It's the chauffeur."
Related: Trump, Russia and the whiff of justice
That's not to say that Kislyak isn't aware of undercover operations being supervised from his embassy. He "oversees a very aggressive intelligence operation in this country," Clapper told NBC in May. "To suggest that he is somehow separate or oblivious to that is a bit much." On Kislyak's watch, according to congressional testimony in 2016, Russia has ratcheted up its espionage operations. In 2010, the FBI busted and expelled 10 Russian "sleeper" agents—the inspiration for the FX series The Americans. And last year, Congress inserted a provision in an annual Intelligence Authorization Act that continues to require Russian diplomats to have the FBI validate any travel more than 50 miles from where they are based. (The Obama administration fought the regulations—and played down mounting evidence of Russian hacking—in part to build support from Moscow for a peace deal in Syria.)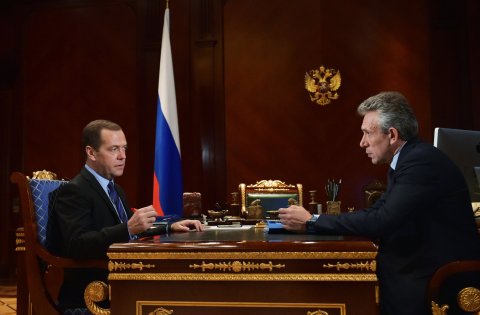 Most troubling for the Trump administration, former FBI Director Comey told members of Congress in June that his agency was investigating Russian attempts to influence and even recruit members of the Trump team. "I was…aware of information and intelligence that revealed contacts and interactions between Russian officials and U.S. persons involved in the Trump campaign that I was concerned about because of known Russian efforts to suborn such individuals," Comey told lawmakers in sworn testimony. What remained unclear was "whether or not the Russians were able to gain the cooperation of those individuals."
This scandal is still murky. Despite the wave of expulsions of alleged Russian spies in December, no link has emerged between Kislyak's embassy and what Comey called "an overwhelming…active-measures campaign" of politically motivated hacking by two Russian state–linked groups, APT 28 and 29 (also dubbed Cozy Bear and Fancy Bear) between 2014 and 2016. There are also doubts over whether Russia's hacking efforts were primarily directed at helping Trump—or just digging up dirt on Hillary Clinton, the long-standing Democratic heir-presumptive and Kremlin nemesis due to her tough stance on Putin's Ukrainian interventions. The Russian phishing attack on the Democratic Party began—as the FBI noted—as early as 2014, well before Trump was even considered to be a candidate.
Kislyak did symbolically favor Trump before the election, sitting in the front row at Trump's first major speech at the Mayflower Hotel in Washington in April 2016 and attending the Republican convention, but not the Democratic one. But that favoritism—which McFaul calls Kislyak's "one mistake"—mostly pertained to the Kremlin's strong disapproval of Clinton's support for regime change in the Middle East and her hard line on anti-Russian sanctions in the wake of Putin's annexation of Crimea in February 2014.
The main motivation behind the Russian hacking, says Mark Galeotti, senior research fellow at the Institute of International Relations in Prague, was "to make as much of a firestorm as possible so that Clinton would be busy carting buckets of water domestically and would be too busy to act against the Russian interest." A declassified U.S. intelligence report into the hacking released in January concluded that "Putin ordered an influence campaign in 2016 aimed at the U.S. presidential election. Russia's goals were to undermine public faith in the U.S. democratic process, denigrate Secretary [Hillary] Clinton, and harm her electability and potential presidency." The report noted that the Russians "developed a clear preference for President-elect Trump"—but in reality, says Galeotti, the Kremlin has always been "much more alarmed and downbeat on Trump than official propaganda suggests.… The U.S. missile strike on Syria [in May] was Russia's worst nightmare. America has a president who is totally unpredictable, has a low threshold for use of force. That's a real problem for Russia."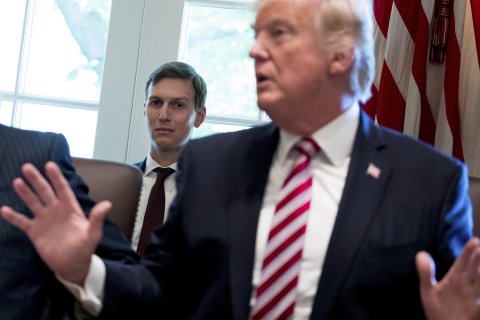 Slashed Tires and Dead Dogs
There's no evidence Kislyak is a spymaster—or even an active, covert Trump enabler. But the more realistic—and fundamental—accusation against Kislyak is that he didn't do enough to halt a precipitous decline in U.S.-Russian relations, which were cordial at the beginning of his term in 2008 and disastrous today.
An effective ambassador isn't just a lobbyist—he or she is a go-between. All ambassadors explain their country's policies to their hosts—but the best ones also help their bosses understand the fears, red lines and logic of the country where they have been posted.
Take the Cuban missile crisis. For 13 days in October 1963, the world was on the brink of nuclear war until top diplomats defused the conflict. Llewellyn Thompson had just stepped down as U.S. ambassador to Moscow and was serving on John F. Kennedy's National Security Council when two messages from Soviet Premier Nikita Khrushchev landed—one an offer to talk, the other a harsh ultimatum. Thompson knew how Moscow worked and advised Kennedy to ignore the belligerent message, which he correctly guessed had been drafted by warmongers in the Politburo. He also told the president that Khrushchev was looking for a face-saving way to de-escalate. At the same time, the Soviet ambassador to Washington, Anatoly Dobrynin, acted as a confidential back channel between Attorney General Robert F. Kennedy and Khrushchev.
In contrast, Kislyak has "failed to play that kind of intermediary role," says one U.S. official who worked with him in Washington but preferred not to be quoted criticizing a colleague. Kislyak has "only fulfilled one side of his job"—pushing Russia's agenda in Washington but failing to explain Washington's position to the Kremlin. "All the Russian foreign policy disasters of recent years—especially the annexation of Crimea—have been based on deep ignorance of America's real agenda," says a senior European ambassador who has dealt with Russia since the 1980s, but who was not authorized to speak on the record. "Putin and his inner circle really believed that [Ukraine's 2014] Maidan revolution was a U.S.-backed coup. They believed that NATO was imminently going to seize [the Russian naval base of] Sevastopol. Invade Crimea and save Sevastopol from NATO, that was their logic.… But it was based on a totally false view of reality. There wasn't anyone saying to Putin, 'Wait, this is wrong. I know the U.S., and the U.S. isn't going to do that.'"
Related: Why Putin's power has always been linked to terrorism
One likely reason Kislyak didn't speak out against the Kremlin's false assumptions about Washington's designs on Sevastopol is the culture of absolute loyalty that prevails in the Putin administration. "Not enough people dare to express dissenting views to the Kremlin—and the Kremlin doesn't want to hear voices that disagree with their line," says Galeotti. "This is a system that depends entirely on the favor of the president. The temptation is to tell him what he wants to hear."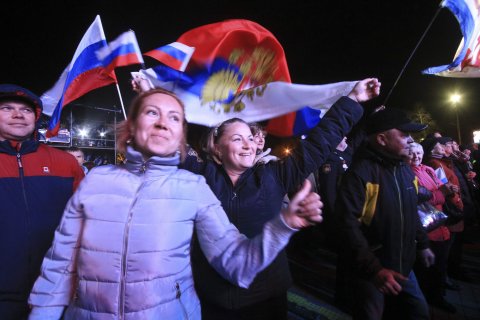 Another reason: During the Crimean crisis, Kislyak wasn't getting the access to top Washington decision-makers that might have given him a better feel for what was really going on. Between 2012 and 2014, McFaul became a figure of hate in the Russian media. The Kremlin was nervous about mass demonstrations against Putin during his run for a third term as president, and McFaul's meetings with prominent Russian opposition leaders gave state-controlled media an excuse to portray the U.S. as the puppet master of the unrest. Worse, McFaul was systematically harassed by pro-Kremlin youth groups, and U.S. diplomats were stopped daily by traffic cops. There were nastier KGB-era moves too: One military attaché's house was broken into and someone killed his dog, and American diplomatic cars had their tires slashed. "It was the nastiest form of low-level intimidation," recalls one British official who served in Moscow at the time. "For me, it was the moment when I decided, Wow, we're really back in the USSR."
McFaul wasn't getting access in Moscow, so Kislyak didn't get access in Washington. He rarely saw then–Secretary of State John Kerry. "It was a kind of tit-for-tat situation…. In hindsight, it led to major breakdown in communications and trust," recalls the British official. "Up till [2012], we had real dialogue between former Cold War enemies. But [the Russians] scrapped that and went back to name-calling and demonizing the West."
The third—and most worrying—reason for the deep disconnect between the Kremlin's perception and reality was that Putin just wasn't listening. Neither Kislyak, nor his boss Lavrov, nor the Foreign Ministry itself have much of a voice at the top tables of Kremlin policy making anymore. Many Foreign Ministry officials complain, according to Galeotti, that "nobody bothers listening to them, and that their job has become just to follow orders and clear up the mess afterwards."
While the Kremlin may choose to be deeply misinformed about America and its intentions, Kislyak certainly isn't. Since the beginning of his term, he's made a point of traveling all over the U.S. to speak to ordinary people—pushing Russia's line, but also listening to the pulse of the American heartland and regularly calling for "better relations and understanding" between "our two great nations." Kislyak told an audience at the 2016 annual Fort Ross Dialogue that "if you drew up a list of things that unite us against things that pull us apart, the first would be much longer and more significant.… We, the two biggest nuclear nations in the world, have a special responsibility to maintain stability—and we are bound to do it."
The ambassador has a special interest in Fort Ross, California, 70 miles north of San Francisco; it was the southernmost outpost of Imperial Russia's possessions in America between 1812 and 1842. He has visited more than a dozen times, and when the museum was threatened with closure as a result of California budget cuts in 2009, Kislyak was active in a campaign to save it. "My impression is that he quite liked America and Americans—their straightforwardness, their enthusiasm," Fort Ross Director Sarah Sweedler tells Newsweek . "It's true that Kislyak did not hesitate to point out perceived U.S. hypocrisy…[but] he clearly supports the second-track dialogue between Russians and Americans and wants it to succeed."
For all his apparent sympathy for America, the ambassador has also always pedaled the Kremlin's party line on Chechnya, Syria and the annexation of Crimea, despite Kislyak's Ukrainian heritage. "I thought he was pretty much of an old-style Soviet-type ambassador," Attorney General Jeff Sessions said at a news conference announcing his decision to recuse himself from investigations into Trump after he had met with Kislyak. Later, in mid-June, in his high-profile testimony before a Senate committee, Sessions said that when he met Kislyak in his office in 2016, the diplomat defended Moscow's annexation of Crimea without apology. Kislyak also mouthed the Putin line on Crimea and Ukraine in a now-infamous 2015 showdown at the Aspen Institute with Evelyn Farkas, a deputy assistant secretary of defense for Russia, Ukraine and Eurasia at the time. "He was an effective advocate for his country," she tells Newsweek. "In as much as he could be, representing a policy and a Kremlin that was moving into the adversarial column."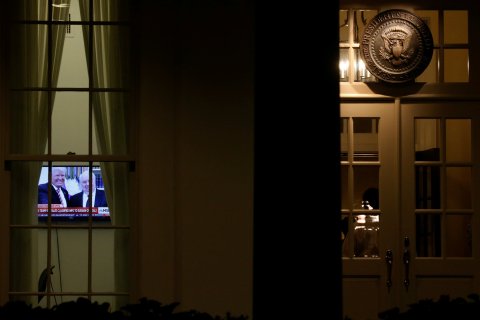 Since the cascade of Russiagate revelations, the White House has repeatedly insisted that "the president has been incredibly tough on Russia," as White House press secretary Sean Spicer said in March. "President Trump has made it very clear that he expects the Russian government to de-escalate violence in Ukraine and return Crimea." And on June 14, the Senate overwhelmingly approved an extension of Obama-era sanctions. Whatever the Trump team's pre-inauguration plans for a thaw may have been, the scandal has made any concessions to Moscow seem politically impossible.
In that sense, the Russiagate scandal is Kislyak's tragedy. The ambassador worked hard to build relationships with a new administration and push Trump's team to be as sympathetic to Russia as Hillary Clinton's was hostile. But instead of achieving a Trump-Putin reset, Kislyak has presided over a rift that is likely to outlast both leaders.
The new Washington narrative that blames Russian interference for every snafu in American democracy may be "distorted…a Saturday afternoon football fan view that sees nefarious activity in everything the 'other team' does," as Pickering says. But the result is that Russia has become as toxic as Kislyak himself—a mess that will take years to clean up.