Sitting on his brother's lap, Adut Dut wails in pain. The child's skin seems to be clinging to his bones and his eyes sag as he awaits treatment for severe malnutrition at a hospital in Tonj, a small town more than 300 miles from the South Sudanese capital of Juba.
When his father brought him here in April, Adut was 28 months old and weighed 10 pounds, around a third of the weight of a healthy American male baby. He had come from a nearby village, where food was scarce. But Adut is lucky: Nurses were able to treat his malnutrition with antibiotics and therapeutic formulas.
Others won't be so fortunate. In February, a famine broke out across South Sudan. It was the first time the U.N. had declared a famine anywhere in the world in six years. The situation has improved slightly since then, but 6 million people—half of the population—still face starvation before the summer ends.
Just six years after its creation, South Sudan is on the brink of destruction. The world's youngest country faces the simultaneous scourges of civil war, famine and a cholera outbreak. Nations around the world have condemned South Sudan's government and its rebels for creating one of the worst humanitarian crises since the end of World War II. And with atrocities mounting on both sides and refugees fleeing at an alarming rate, South Sudan's future is imperiled.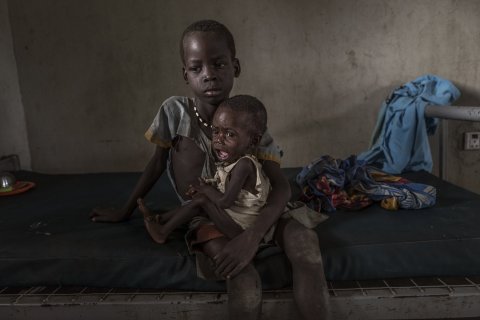 Read more: South Sudan's people are starving under its government's bullets
Things seemed very different in 2011. After decades of fighting between the Arab Muslim north and largely Christian south, the two sides voted on a referendum to let the south secede. The result was that 98.8 percent of voters in the southern part of the country opted for independence, and South Sudan was born. As then-President Barack Obama put it at the time: "Today is a reminder that after the darkness of war, the light of a new dawn is possible."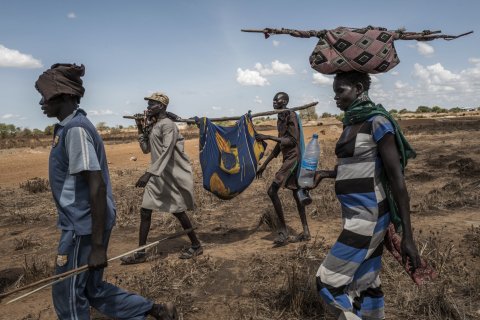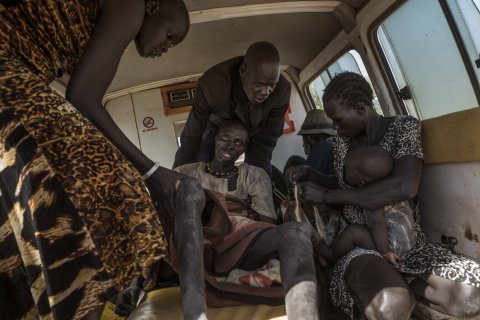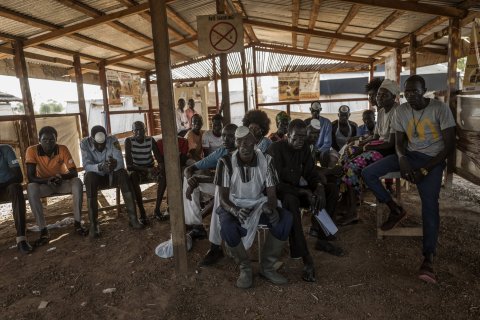 Italian photographer Fabio Bucciarelli has been to South Sudan three times: in 2012, 2014 and for three weeks between April and May of this year. A year after independence, he saw widespread optimism about the future of the country. And South Sudan has all the ingredients to succeed: an optimistic and youthful population, bountiful oil reserves and billions in foreign aid from the U.S.
But things fell apart in December 2013 after a squabble between President Salva Kiir and his then-deputy, Riek Machar. The dispute escalated into an all-out ethnic conflict—Kiir is from the majority Dinka ethnic group, while Machar from the minority Nuer—that has led to mass rape, cannibalism and thousands of deaths.
As war engulfed the country, nearly 2 million South Sudanese have become refugees. In May, arrivals in neighboring Uganda topped 1,500 a day.
Read more: Why South Sudan's leaders are to blame for the country's famine
The people who have stayed behind are desperate. Halfway through 2017, the U.N. has received 53 percent of the $1.25 billion pledged to deal with the famine, the organization says. But the fighting, among other things, continues to hinder the humanitarian response. And widespread displacement, coupled with food and water shortages have contributed to a cholera outbreak that has led to more than 8,000 cases and 248 deaths through May.
Bucciarelli, who covered civil wars in Syria and in eastern Ukraine, says the conflict in South Sudan and the starvation it has created are unlike anything he has witnessed. "The people have nothing here. This is the worst place I've ever seen in my life."