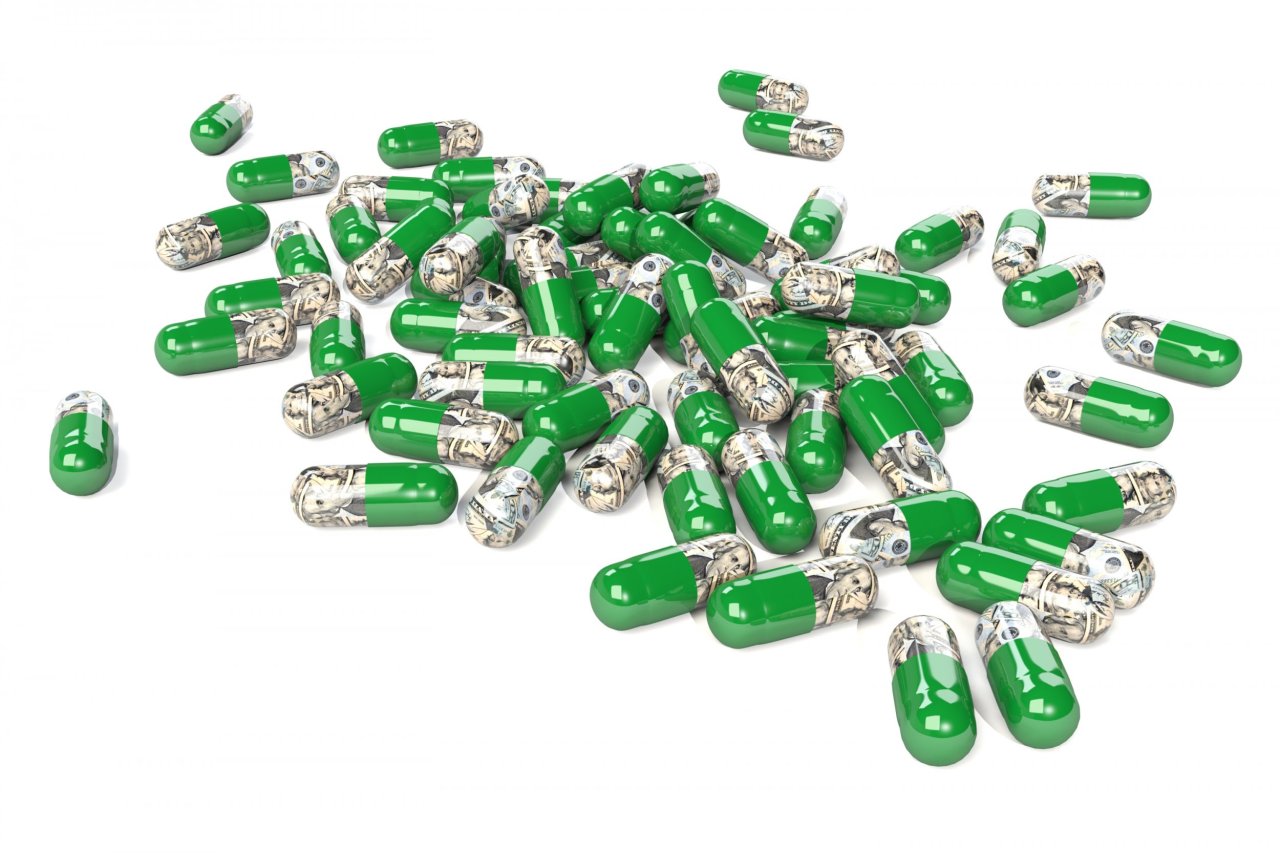 For people wondering where their out-of-pocket medical payments actually go, two new studies have some solid clues. Documenting both the influence of sales calls on physician decisions and the medical specialties that receive the most industry dollars, the studies published in JAMA are the latest to disclose the disconcerting involvement of pharmaceutical money in medical care. The data make clear that money we pay at the prescription pick-up counter is being used to shape what we pay for upon subsequent visits.
Brand or Generic?
In one paper, Ian Larkin and colleagues at the University of California, Los Angeles, examined whether restrictions on marketing imposed by some academic medical centers had any effect on physicians' prescribing habits. The answer was yes, they do.
Larkin, who studies financial incentives, and his co-authors compared prescriptions written by physicians at 19 U.S. medical centers with policies limiting the interactions with pharmaceutical sales reps with those written by physicians under no such restrictions. The analysis included more than 25,000 physicians across the country, 262 drugs in eight major pharmaceutical categories and more than $60 billion in total sales.
According to the report, when sales reps did not have unrestricted access to physicians, those physicians were more likely to prescribe generic drugs than costlier, brand-name medications. Instituting rules that limited marketing calls—or detailing, as the industry calls it—led to an increase of up to 10 percent in physicians favoring cheaper generics over more expensive, branded drugs. That number may seem modest, but "small differences mean big differences when you consider the larger population," says Susannah Rose, a researcher at Cleveland Clinic who studies conflicts of interest in health care. (She was not involved with this study.)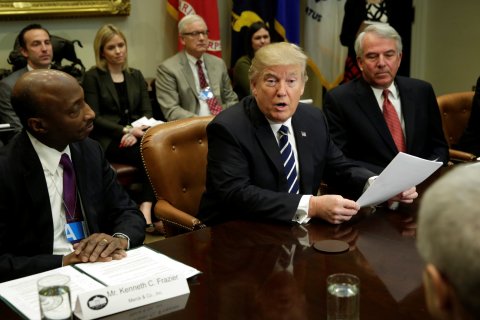 The study did not examine whether the generics were the more medically sound approach, as patient privacy laws forbid plumbing those depths. Still, the data imply that patients were not harmed by a reduction in detailing. The study also showed that the change happened quickly after the medical centers instituted marketing restrictions, which Rose says is telling. Also, the shift occurred across nearly all categories of drugs examined in the study. These trends don't prove that physicians made better choices without pharma representatives intruding in their practices, but they do skew that way.
Related: Changes to Republicans' amended health care bill could be disastrous
Rose and Larkin both acknowledge that some physicians and industry representatives say the practice of pharmaceutical company employees offering doctors free meals is a way to facilitate conversations about new drugs, so doctors can learn information vital to patient care. A paper in the current issue of JAMA, which is dedicated to examining conflicts of interest in health care, supports that perspective. Rose acknowledges that industry relationships can be useful, but she doubts the necessity of free meals given under the guise of information sharing. "You've got to wonder how that information is being provided," she says. "Are all the alternatives being offered?"
The shift was consistent across nearly all types of drugs, regardless of whether the branded drug was a real step forward in the treatment of a particular disease.
A Bias Toward Specialists and Male Physicians
The other study, by Jona Hattangadi-Gluth and colleagues at the University of California, San Diego, looked at payments made by the pharmaceutical industry to physicians: which specialties received the most payments; what kind of payments were most common; and how those payments were divided between genders (spoiler alert: men got more).
The study was conducted using publicly reported data on physician payments maintained by the Centers for Medicaid and Medicare Services, known as Open Payments. According to the 2015 Open Payments report, 48 percent of U.S. physicians received a total of $2.4 billion from the pharmaceutical industry. Hattangadi-Gluth and colleagues pinned down exactly how that money is flooding into medical practices. According to their study, most payments came in the form of food, beverages and small gifts—think logo-bearing pens and notepads—although the dollar amounts of those payments are relatively small.
Related: Hidden figures: An insider explains drug pricing
The largest sums were paid for consulting and royalties or licensing. Specialists received the majority of the money, most notably surgeons and neurosurgeons. Specifically, 60 percent of neurosurgeons accepted some form of payment in 2015. The amounts of money received varied widely: the median was $486, but the largest amount paid was—wait for it—$17.8 million. "There are outliers who seem to be taking the most payments," says Hattangadi-Gluth. About 12 percent of specialty physicians received $10,000 or more, a sum that conflict-of-interest researchers generally agree carries a risk of bias. "There's no surprise in these results," says Rose, "but they are very confirming of what many researchers have always assumed."
Another assumption confirmed by the study is the gender split. Within each specialty, men were more likely than women to receive payments in the form of food, beverages and consulting fees. They also received more licensing and royalties. "There is a concern about gender inequities," says Rose.
Health care consumers who consider industry payments problematic could presume that female physicians are less sullied and therefore more trustworthy. But Rose says the disparity is problematic for other reasons. Government funding for scientific research is constantly uncertain, and so researchers have been increasingly seeking pharmaceutical support. "Pharmaceutical relationships can advance science and push clinical care forward," says Rose. That's why the tipped scales revealed in this study are concerning. Many studies have documented lower average salaries and likelihood of grant funding for female physicians compared to male physicians. "If we are seeing this same trend now among pharmaceutical funding," says Rose, "that's a concern."
The pharmaceutical industry refutes the notion that payments disrupt health care. "It is important to consider the potential positive impact on patient health outcomes as a result of these interactions," says Holly Campbell, spokeswoman for PhRMA, the chief advocacy organization for the industry. "Communication between biopharmaceutical companies and physicians ensures the sharing of important information regarding medications." Campbell notes that many factors influence what drugs doctors prescribe.
Neither study presumes that pharmaceutical payments are corrupting. Rather, they seek to bring us closer to knowing the effects that such money has on physicians and, in turn, patients. "The authors couldn't determine cause and effect," says Rose, "but they're getting close."