In December 2016, Patti Smith performed at the Nobel Prize ceremony in Sweden's capital. She was honoring the laureate for literature, Bob Dylan, and her choice of music was "A Hard Rain's a-Gonna Fall," a song she has loved since she was a teenager. Smith was visibly emotional singing it, and because of those intense feelings and nerves, she had to stop at one point.
The crowd didn't mind. "I could see the king and queen looking up at me," she says now, "and they were pressing me on. I had an uncharacteristically difficult moment, and I could feel everyone was with me, and that's typical of my relationship with the people of Stockholm."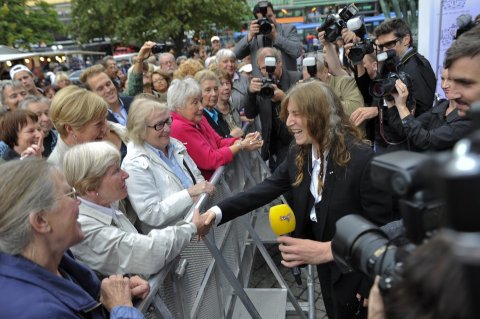 Smith has been performing there, she says, "since around '77." In fact, her first concert was in 1976, when the Patti Smith Group came to promote its second studio album, Radio Ethiopia . She's played Stockholm many times since, and this month it will be the last stop on her latest European tour. "I choose how I want to tour," she says. "I really like Stockholm, and if I end there, then if I want to take a few days, I'm free to do that."
Her performance this time will be at Gröna Lund, an amusement park. "It's on the water and quite beautiful," she says. "It's always exciting to play in Stockholm. It was exciting in the '70s, and it's still exciting."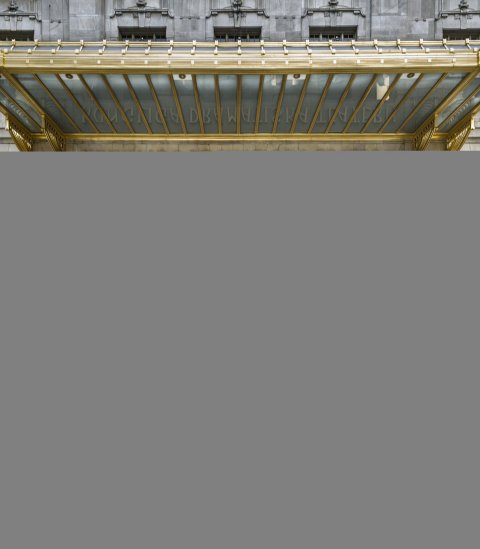 The city has been very good to Smith. Last September saw the opening of an exhibition of her photographs at Kulturhuset Stadsteatern, Stockholm's arts and culture center. In 2011, she became a laureate of the prestigious Polar Music Prize. Like the Nobel, it is awarded in the presence of royalty. "My children went with me, and we did a big concert," Smith says. "You're allowed to pick your presenter, so I chose my favorite Swedish writer, Henning Mankell, who created Kurt Wallander, the immensely beloved Swedish detective." Smith became great friends with Mankell, who died in 2015, and his wife, Eva Bergman, daughter of Swedish film director Ingmar Bergman.
When in Stockholm, Smith often travels to the nearby city of Uppsala to visit the grave of poet and U.N. Secretary-General Dag Hammarskjöld. "This time," she says, "I'm going to visit the grave of Alfred Nobel." She loves the theaters too. In front of the Royal Dramatic Theater stands a bust of playwright August Strindberg. "I always say hello to Strindberg," she says.
Patti Smith plays Gröna Lund, Stockholm, on August 21 and SummerStage, New York City, on September 14.