Andy Warhol painted his first Campbell Soup can in 1962. The reason was simple: He liked soup. He claimed to have eaten it for lunch every day for 20 years. The 32 paintings (each of the flavors available at the time) gave beauty to the blatantly mundane, what we take for granted; it was as if we were seeing these cans for the first time.
Could you do the same for a vegetable peeler or a cheese grater? Mette Hay and Frederik Bille Brahe—similarly entranced by the ordinary—believe you can. She is the co-founder of the Danish design company Hay, which in its 15 years has become a global force in affordably exceptional design. He is the chef and owner of two popular restaurants in Copenhagen, including the trendsetting Atelier September, which offers high-quality ingredients at reasonable prices. Their similar philosophies were first matched in 2016, when Bille Brahe opened a pop-up café at Hay's Milan Design Week exhibition. Now, they have collaborated on an ambitious collection, Hay Kitchen Market, offering everything needed to make a meal, then eat it.
"People put so much effort and money into modernizing kitchens," says Bille Brahe, "and then they fill the drawers and cupboards with the same uninspired, haphazardly collected equipment." Worse, he says, most of those pieces fail two ways: They're inefficient and aesthetically bland. "As a chef, I know what works. I know the design for a peeler or cutting board that functions best, but it can also be a beautifully designed object."
Mette and her husband, Rolf, founded Hay in 2002. She oversees accessories; he handles furniture. All of their products, from toothbrushes to chairs, have a clean simplicity, in the Scandinavian modernist tradition. There are no statement pieces, just the transformation of the workaday into something well crafted, pleasing and unexpected, with bright pops of color, even the occasional note of humor—like a vase that looks like a tree trunk. Similarly, Hay Kitchen Market merges "utility with joy"—the latter apparent in surprising shapes, textures and a wide color palette. "We wanted to make it a little fun to do dishes," says Hay.
The collection incorporates influences from around the word—sponges from Japan, hand-blown glassware from Morocco, water pitchers from India—with pieces either curated or reinterpreted by Hay's network of noted international craftspeople (including Big-Game, Clara von Zweigbergk and George Sowden), rather than designing everything in-house. As a result, the various elements have an intentional harmony without the matchy-matchy monotony of other collections. "What I'm proudest of," says Hay, "is that no matter how you combine the pieces, they look nice together."
Hay Kitchen Market makes its debut this month at the MoMA Design Store in Manhattan's SoHo, where it will be sold exclusively in the U.S. The location was a natural fit since it already houses Mette's concept store, Hay Mini Market, which sells hundreds of everyday accessories. Hay and Bille Brahe see the launch as the first iteration of an evolving collection. "We built it so you could invest in it slowly or all at once," says Bille Brahe.
The quality craftsmanship and reasonable pricing make the line suitable for, as he puts it, both "the superrich person in the Hamptons and a student living in Brooklyn." In the Hamptons, Hay adds, "the products might be stored, but the student could display them on the counters or table to create a feeling or aesthetic. Often, it's small details that make a big change in the home."
Hay Kitchen Market will be in the MoMA Design Store, SoHo, beginning August 22, with select items available online at Store.MoMA.org.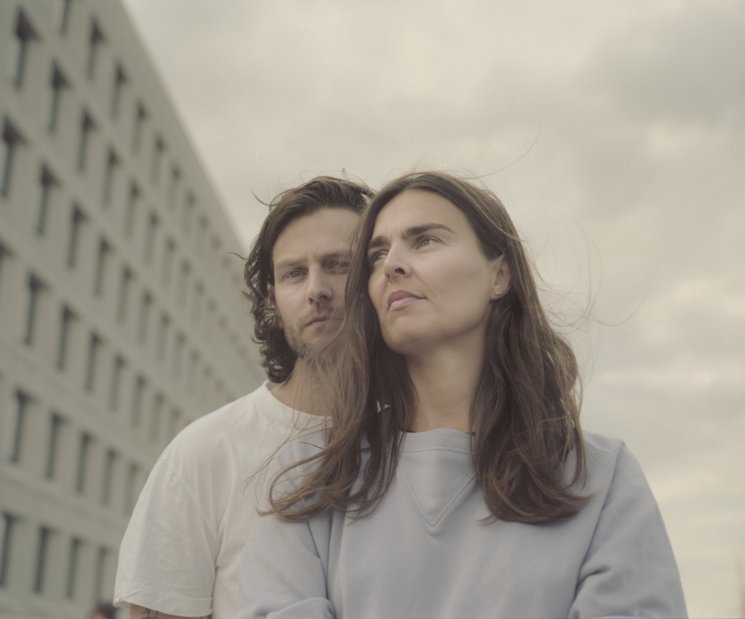 In Focus
The Danish design company has teamed up with a trendsetting chef to bring added joy to mealtimes.
Launch Slideshow

5 PHOTOS