David Simon, the creator of The Wire and Treme, may now be the TV laureate of urban dysfunction, but he grew up in a comfortable Washington, D.C., suburb, where the most risqué thing he did as an adolescent was "trying to steal my dad's Playboy magazine."
The summer after high school, he went to work at an uncle's electronics warehouse in New York. It was 1978, and "the city was gloriously out of control and sinister," says Simon. "Always a little faster than I was." He remembers going to the East Village, to Tompkins Square Park, to buy weed, "and you'd get oregano, but you'd say, 'I'm still alive, so I'll just smoke oregano.' For somebody brought up in the suburb with hedges, I realized the world basically doesn't obey any rules beyond the hedge."
And then there was Times Square, easily "the most dangerous place I'd ever gone. To be 17 and walk into someplace with fake ID, and they're actually having sex onstage—like, What the...?"
Times Square at that time was New York at its seediest—a city within the city that Simon has re-created with longtime collaborator George Pelecanos for their new HBO series, The Deuce. The show focuses on the legalization and rise of the porn industry, via twins Vincent and Frankie Martino (both played by James Franco and based on real brothers)—an irresolute gambler and an ambitious bar owner who fall in with the mob. It's classic Scorsese territory, with a buffet of lowlifes and antiheroes: prostitutes (one played by Maggie Gyllenhaal), pimps, drug dealers and gangsters. But in The Deuce, sex and speedballs take a backseat to the dark side of capitalism, misogyny and political corruption.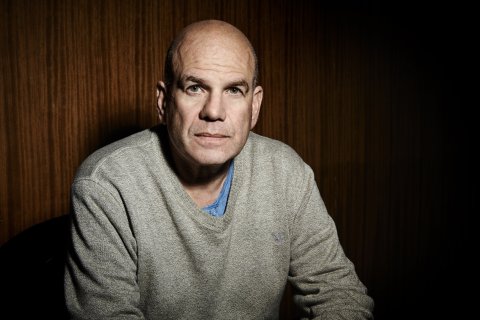 Simon and Pelecanos are sitting in Simon's Baltimore office, where the show was written, along with executive producer Richard Price, another novelist adept at turning criminal acts into visceral entertainment (Clockers, Lush Life and HBO's The Night Of). "Richard is the ballast in the room," says Simon. "Whenever we're lost in a scene about the nature of pornography and what we want to say about it politically, someone has to bring us back. 'You're making a speech,' Richard will say. 'I know what you're trying to do, but I'm down here with the human beings.'"
Price laughs. He frequently teases Simon, a former reporter for The Baltimore Sun, over his dedication to the facts, reminding him, "You. Can. Make. Shit. Up. David still thinks if he writes fiction, he's fired."
Simon wasn't particularly interested in creating a show about the sex industry. "Since the advent of premium cable, there have probably been 147 porn pilots pitched, and on hearing about them, my initial response was to sneer," he says. What attracted all three to the Martinos was what their world could say about 2017—even if the crassest thing about Times Square today (apart from the Naked Cowboy) is the commercialization. "This is a historical story," Price says, "but the point is how it metastasizes out and talks to you about today."
What changed because of the '70s and what remains the same, says Simon, is "how we acquire sex and commodify women. Pornography and misogyny have become ever more profitable and extend deeper into the culture. We don't sell a bottle of beer without at least using the vernacular of modern pornography. Long after the physical plant that was Times Square ceased to be what it was, it had permeated the culture, and it was everywhere. So, yeah, the middle of midtown got axed. The American soul, not so much."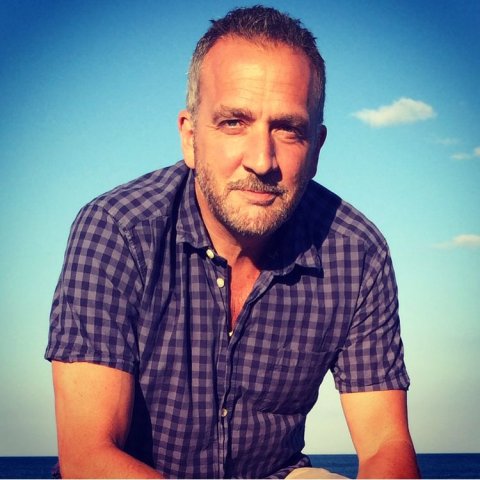 Gratuitous thrills are not the point of The Deuce, in other words, and Price acknowledges that writing about a prurient topic without being prurient is a delicate balance. "You do that by making these characters as nuanced as possible," he says. And by not turning the show into a "raunchy comedy," says Simon, who pointedly invited young, female novelists Megan Abbott and Lisa Lutz into the writers' room.
It's another tricky balance writing about, say, pimps—men who virtually enslaved women, but who can have the sort of charisma that pops on TV. "The show can't have sneering condemnation from on high or just be contrary, saying, 'I'm going to embrace the antihero no matter how much damage he's doing to other human beings,'" says Simon. "We've got to stay on the fence in between. That's our responsibility."
'We don't sell a bottle of beer without at least using the vernacular of modern pornography.'
— David Simon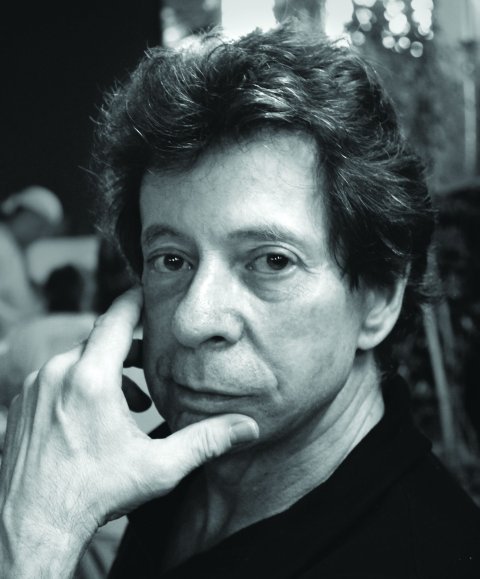 The '70s is a ripe era for cable, even if the results frequently rot on the vine—most recently, HBO's Vinyl and Netflix's The Get Down. But you can understand the allure: the hair, the clothes and the music are visual and aural catnip. For Simon, that was also a potential trap. "If it becomes 'Oh, it's a tour through the '70s,' then that's wrong."
Pelecanos is the one who grinds on the details, like catching a mistake on the poster for Sergio Leone's A Fistful of Dynamite, originally released as Duck, You Sucker; he's dismayed by one error that made it to air: A bookie refers to Tug McGraw as the starting pitcher for the Mets (he was a reliever). "There's nothing funnier than watching George walk down the street and pick out the 1973 cars that shouldn't be in a 1971 shot," says Simon. "'What is this opera window doing on this El Dorado? I don't know why I come to work!'"
"You want to be accurate about that stuff. You're leaving a record," says Pelecanos. Like Simon, he grew up in Washington, and his grandfather owned a diner near that city's equivalent of Times Square. His sexual awakening extended well beyond the pages of Playboy. "The rite of passage then was when a friend turned 16, you drive him down to 14th Street and buy him a prostitute. We did that, frequently."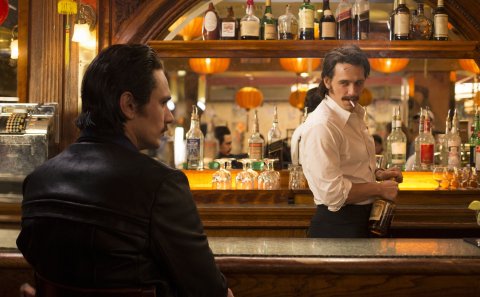 Of the three, only Price grew up in New York. He lived in the Bronx but would visit Manhattan regularly and fantasized about someday living "in a penthouse in Times Square, right in the middle of everything." In the '70s, in his early 20s, at an age when "you don't have a brain, you have an organ," he became acquainted with iconic spots like the hardcore porn palace Show World. "I'm the voice of experience in that respect," he says. "If only I could get all those peep show quarters back from HBO for research."
That younger version of Price was "clueless" about what was really going on in Times Square. "It's like standing on a beach trying to understand the ocean by its surface," he says. Writing the show, on the other hand, is "like putting on a scuba mask. We're going down to the tectonic plates, the economics, the interactions. You think of the sexual stuff as a business. So looking at a peep show, where does that quarter go if you follow that quarter? There's a girl there, and you're kind of intimidated and turned on. But who is this girl, where is she going, what is she going home to?"
The slogan for The Deuce, jokes Price, could be a twist on the infamous directive from Deep Throat (the FBI informant in All the President's Men, not the porn movie). Instead of "follow the money," says Price, "it could be 'follow the sticky quarter.'"