Update | El Chapo, once Mexico's most powerful drug lord, now spends his days alone, in a wing of the Manhattan Metropolitan Correctional Center known as 10 South. The lights are on at least 23 hours a day, and 60-year-old Joaquin Archivaldo Guzmán Loera is allowed out of his cell for just one hour of every 24. Plexiglass separates him from his lawyers every time they meet. And the authorities permitted just one visit—from his wife and their 5-year-old twins (his sister was barred from attending on that occasion because of fears she might pass on information to his cartel). In his court appearances, Guzmán has said little more than "Yes, sir," in response to the judge's questions.
If he takes the stand at his trial next April and decides to say anything more than that, some powerful people will be worried. And even if he remains silent, the evidence presented in that courtroom will likely inflame tensions between U.S. and Mexican law enforcement agencies and the two governments. Guzmán may know more about the endemic, crippling and murderous corruption in Mexico than anyone else.
How much El Chapo will reveal and what will become of his cartel are the two outstanding questions now that his fate is all but sealed, his life spent behind bars almost guaranteed. Already convicted in Mexico of drug trafficking, homicide and illegal possession and use of firearms, Guzmán now faces U.S. prosecution on similar charges. It is prudent to say "almost guaranteed," however, because he was imprisoned in Mexico but ran his drug enterprise from inside his cell...and escaped. Twice. That's why U.S. officials are taking extraordinary precautions to make certain he won't break out again. Judge Brian Cogan, presiding over the case, has rejected all legal attempts to grant Guzmán more flexible living conditions, in order to prevent him "from running the Sinaloa cartel from prison, coordinating any escape from prison or directing any attack on individuals that he may believe are cooperating with the government." On October 12, prosecutors once again argued that a magistrate judge's request to allow Guzman contact visits be denied, according to one of Guzman's lawyers, Eduardo Balarezo.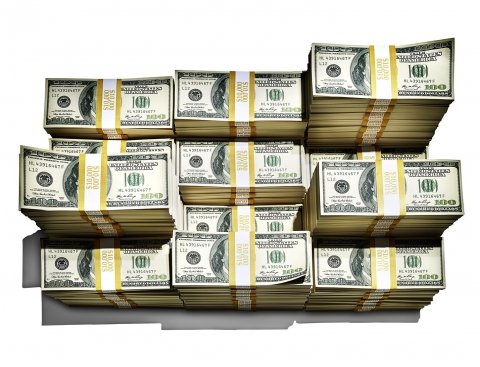 It's possible that this is all wasted effort, that Guzmán can no longer target enemies from his cell. The Sinaloa cartel—which just a few years ago spanned every continent—is collapsing. Two of Guzmán's sons, Ivan Archivaldo and Jesus Alfredo, are struggling to keep the organization under the family name, fighting off constant threats from rivals and law enforcement.
It has been 11 years since then-President Felipe Calderón launched an all-out war on drug trafficking and corruption in Mexico. Around 100,000 people have been killed in the process, but the government appears to have achieved its primary goal: breaking down the cartels by targeting the men at the top. Guzmán is the latest of more than a dozen cartel leaders who have been caught or killed since 2006. "I'm not a big believer of [that] kingpin strategy," says Mike Vigil, a former chief of international operations for the Drug Enforcement Administration (DEA) who was stationed in Mexico twice. "But it does have an impact."
Unfortunately, that impact includes a rapidly climbing body count. Both U.S. and Mexican officials now admit openly that splintering the cartels has led to more violence, not less. And that bloody reckoning has turned on itself. Traditionally, Mexican cartels, much like their Italian Mafia predecessors, operated under unwritten codes that decreed family members, including wives, girlfriends and children, are off-limits unless they are directly involved in the drug trade. Under Guzmán's leadership, disputes were usually handled as diplomatically as possible, with violence as a last resort. Everything changed in Mexico with the killing of Guzmán's son Edgar in 2008 and the arrest of Vicente Zambada-Niebla, the son of Ismael "El Mayo" Zambada, long regarded as Guzmán's top crony. Edgar was the son who was never supposed to go into the drug trade, yet cartel rivals gunned him down in the center of Culiacán, the capital of Sinaloa. With that, says Vigil, "the codebook was thrown in the toilet."
Before Zambada-Niebla was cuffed, he tried to cut a deal in April 2009 with DEA agents in Mexico City by offering information on rival cartels, but higher-ups in Washington, D.C., shot down his request. The Mexican military arrested him just hours after he met with the DEA in the Mexican capital and handed him over to the U.S. Once he was imprisoned in Chicago, he finally did make a deal: He got a lighter sentence for providing information that helped lead to Guzmán's second arrest, in 2014.
Since Zambada-Niebla's arrest, dozens of high-ranking members of the Sinaloa cartel have been caught or killed, and paranoia seems to have infected the drug dealers. Such a climate of distrust is just what the authorities want. "When you take someone down like [Guzmán], that's when you need to pile on and continue to go after the organization," says Michael Braun, a former chief of operations for the DEA. "When they become vulnerable, you can exploit them and tear an organization like that apart in two to three years."
Burned Cars in the Street
In Mexico's Sierra, much has changed since El Chapo was at the apex of his power, from 2001 to 2011. On a peak above Guzmán's birthplace, La Tuna, his loyal henchmen once alerted their cohorts if they saw the military coming, from a lofty perch known as "El Cielo"—the sky. Smoke would billow from the peak as soldiers entered the general vicinity, and anyone connected to Guzmán would flee on motorcycles or four-wheelers long before the troops rolled in. Last year, soldiers took control of El Cielo. Now, says Angel Zepeda, a cousin of Guzmán's who lives in La Tuna, there's one lone watchman up on El Cielo. "Just a caretaker."
The Mexican military now has a permanent post in Badiraguato, the county seat, and the state police have a checkpoint just outside it, but Newsweek didn't see a single soldier on the seven-hour drive through winding hills to La Tuna, a road surveilled by military helicopters and patrols in the past. There are still signs of the cartel's presence—small groups of gunmen in some of the hamlets en route to La Tuna, teenagers walking around toting automatic weapons—but it's not clear whom they're working for. In June 2016, roughly 30 masked gunmen attacked three towns in the heart of Sinaloa cartel territory: Arroyo Seco, Huixiopa and La Tuna. The consensus among residents, local journalists and officials: The attack was a show of force by Guzmán's old allies turned rivals. A handful of houses were burned to the ground in Arroyo Seco, and according to one resident, nearly half the population has since fled. "The incursion was scary," says Zepeda. The attackers stormed into the village on motorcycles and went from house to house. It wasn't clear who or what they were looking for, but they raided the villa Guzmán built for his mother, María Consuelo Loera Perez, stealing several vehicles before moving on to the next town. "They killed three teenagers—just like that," Zepeda says. "They didn't have anything to do with the [drug trade]. People were afraid. They still are."
Accounts by other residents of the Sierra support Zepeda's claims that innocent people are increasingly getting caught up in the internecine drug violence. Luis, an elderly farmer from Huixiopa, described burned cars in the streets of his town and seemingly random killings. He asked that only his first name be used; he has feared for his safety since May 2016, when a group of gunmen stopped him on a hilltop and threatened to hang him for no apparent reason. "These are all bad people," Luis says. "The ones who belong to Chapo, the ones who belong to the Beltrán [Leyva cartel]—they're all bad."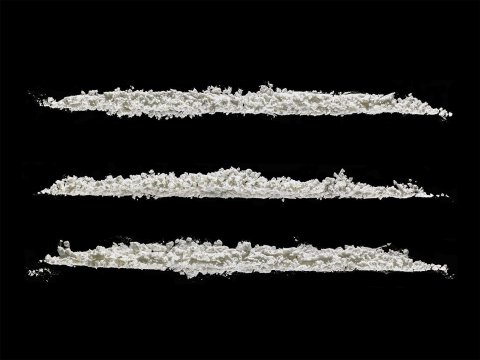 A couple who work the local poppy fields say there were several murders over the summer. "The past two months, we've been going from wake to wake. We just want the violence to stop," one of them says. Dámaso López Núñez, a long-standing ally of Guzmán's who helped him escape from a Mexican prison in 2001 and then became a plaza boss, led another raid on the towns in the Sierra in May. Around 1,300 people fled their homes due to the violence in July, according to Oscar Loza, head of Sinaloa's nongovernmental human rights commission. The cartel war is creating "ghost towns," he says. Over 1,000 homicides have occurred so far in 2017—there were about 1,600 in 2016—and nearly 2,000 forced disappearances, according to the commission.
Officials admit there is little they can do to stanch the flow of blood and fear. Gonzalo Gómez Flores, Sinaloa's secretary of the interior, says the state does not have effective local police forces and relies on a mere 8,000 state and municipal cops to serve nearly 3 million inhabitants. Sixteen state police officers have been killed this year so far. The military, Gómez says, is focused on destroying poppy plantations and going after major traffickers; it isn't willing or able to protect the innocent.
In April 2011, then–Mexican Police Chief Genaro García Luna said it would take "at least seven years" for the violence to decrease; that now looks optimistic, because June registered the most violent homicides in 20 years. The Jalisco New Generation cartel, formed around 2009 in Guadalajara by remnants of Guzmán's organization, has expanded quickly and brutally. It claimed responsibility for a 2015 killing of 15 police officers and was responsible for a rocket-propelled grenade attack on a military helicopter.
Optimists point to the quick rise and fall of Los Zetas, a group of paramilitaries who started working for the Gulf cartel in northeastern Mexico. In the early 2000s, as their cartel bosses fell, they spread rapidly across Mexico, setting up their own communications towers and using their paramilitary training to expand into new turf. But they lacked the kind of corruption network among authorities that allowed their predecessors to flourish, and their profligate violence attracted too much law enforcement attention. As their leaders got picked off, their clout dwindled. "I don't think that the Jalisco New Generation cartel would be able to take the place of the Sinaloa cartel," says Alejandro Hope, a security analyst and former Mexican intelligence official. He predicts the cartel will fall once its leader, Nemesio Oseguera Cervantes, known as "El Mencho," is captured.
In May, Guzmán associate López Núñez was arrested. Just a month later, his son, Dámaso López Serrano, aka "El Mini Lic," turned himself over to U.S. authorities at the border. On August 7, López Núñez's brother was arrested at the U.S. border. The fact that López Serrano turned himself in "had more to do with if he didn't do that, he would get killed" than any desire to reduce potential prison time, Vigil says. A local journalist who covers crime in Culiacán and the Sierra, and who has not been named here for his own safety, believes Guzmán's sons have the upper hand in this treacherous turf war but warns that an internal family feud could cause more mayhem. "There's a war in the Sierra, and family relations are no longer sacred," the journalist says. "[Guzmán] won't come back, so everyone is fighting everyone."
Local journalists and former officials with sources on the ground believe "El Mayo" Zambada might still be able to regain control of Guzmán's cartel, though he is said to be semi-retired, tending to his ranch. But former U.S. officials say the extradition of his son—who is likely to testify against Guzmán, according to Vigil — must have put a strain on the 69-year-old.
"There's no order, no discipline, now that Chapo is gone," says a Culiacán-based hit man, or sicario , who says he works for the Sinaloa cartel. (A local journalist helped corroborate his story.) The man, who uses the alias "Drako" and has been a sicario for 14 years, says he has mixed feelings about a post-Guzmán Sinaloa: "It would be better if these wars—this infighting—ended," he says. "Sometimes I think, I wish I was just dead or retired, or not in this place anymore." He says he has met Guzmán's sons a few times. "[The] sons are supposed to be in charge here, but to be honest, I don't actually know who is," he says. "[Guzmán] was the boss of everyone."
Guzmán's sons are not known for having inherited their father's caution or common sense. In August 2016, they were briefly kidnapped by a group of gunmen from a restaurant in the coastal resort of Puerto Vallarta. They were released in exchange for captives held by the SInaloa cartel, reportedly thanks to the influence of "El Mayo" Zambada, but the incident left little doubt in the minds of officials. "How stupid do you have to be to walk into Jalisco when there's a conflict between your father's cartel and Jalisco?" asks Vigil. "They were lucky they weren't killed."
In another sign of how attitudes have changed, locals now speak derisively of a man who used to command terror: Rafael Caro Quintero—a 63-year-old Sinaloan trafficker who was released on a technicality after serving 28 years of a 40-year sentence in Mexico for his role in the killing of DEA agent Enrique Camarena. Still wanted by U.S. authorities, Caro Quintero is described as a paranoid so worried about surveillance drones that he speaks only in whispers. "He doesn't want to have anything to do with the drug trade anymore; he just wants to be left alone," the adult son of a poppy-farming family in the Sierra hamlet of Tameapa says. "The old man is really scared of drones."
The Homicidal Farmer
El Chapo was responsible for horrific violence, but he was a wildly successful kingpin because he mostly relied on his intelligence and his ability to do deals—with not only other drug lords but also law enforcement and corrupt officials on both sides of the border. "I think Chapo understood that the threat of violence is crucially important to keeping [the] competition in fluid motion, but not to overuse it," says former DEA agent Jack Riley.
He didn't always get it right. In 1993, Guzmán appears to have sought more turf and power than he was allotted under the uneasy truce among the various cartels. He entered a war with the Tijuana-based Arellano Félix brothers that culminated in a wild shootout at the Guadalajara airport in which the archbishop of that city was killed—apparently by accident. Guzmán fled to Guatemala, but he was quickly caught with the help of U.S. intelligence. Upon his arrest in 1993, he coyly told reporters he didn't know anything about a cartel and was "just a farmer." He was convicted of homicide, illegal possession of firearms and drug trafficking, and was in prison until 2001, when he escaped thanks to the corruption network he'd built while inside.
That wasn't his only escape plan: In 1998, Guzmán tried to negotiate a deal with U.S. officials but he was peddling something Mexican authorities were desperate to keep from their allies in the drug war. The U.S. arranged for a DEA agent and intelligence analyst to visit the prison, posing as social workers. He offered to give them information about drug routes in exchange for not being extradited; they declined this offer because he was only willing to rat out subordinates. Joe Bond, the DEA agent who met with Guzmán then, says the Mexican attorney general's office told him specifically not to ask El Chapo questions or accept information from him about political corruption. "Chapo wanted to talk about corruption. We had to stop [him]—say, 'We're sorry. We have no authorization,'" he recalls. "It was a lot of bullshit."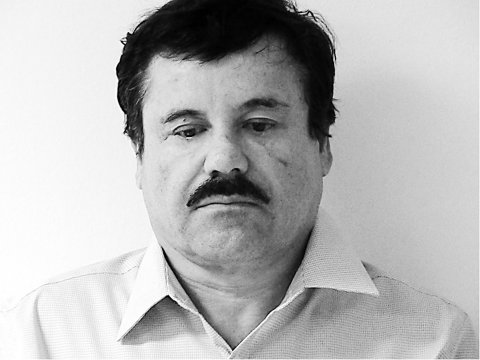 Guzmán escaped before he could be extradited, and when he got home, he continued to expand the Sinaloa cartel. In 2004, he went to war in Ciudad Juárez—one of the most lucrative trafficking routes along the border—and attacked the Gulf cartel. While he was doing all this, Guzmán continued to reach out to the DEA's Bond through one of his brothers, Arturo, saying he wanted to offer information. Bond says he was still not authorized to meet with El Chapo or do a deal.
By 2008, Guzmán's cartel operated in 54 countries, on every continent, and was the primary cartel in the U.S., according to National Drug Intelligence Center estimates and Mexican authorities. Between 2009 and 2012, the DEA and Mexican authorities pummeled the Sinaloa cartel's hierarchy, arresting or killing dozens of top lieutenants and bodyguards, as well as several of Guzmán's relatives, on charges of drug trafficking.