As a child growing up in North Carolina, Amy Sedaris was a fan of a show called Hodgepodge Lodge, which starred a woman who would explain nature to kids. "It was so boring, yet riveting," says Sedaris. "I'd watch what she was doing with a cocoon or something, and I'd start to wonder, who are these children? Why are they in this woman's house?"
Locating the bizarre subtext within a blatantly normal scenario is something of a sweet spot for Sedaris. Consider that she co-created and starred in Comedy Central's fascinatingly grotesque Strangers with Candy, a spoof of 1980s after-school specials, and you'll get a hint of what the writer and actress has planned for her TruTV variety show, At Home with Amy Sedaris. In one Hodgepodge-ian segment, she forces a few children to watch a frightening video about scissor safety, in preparation for making toys out of bags of human hair.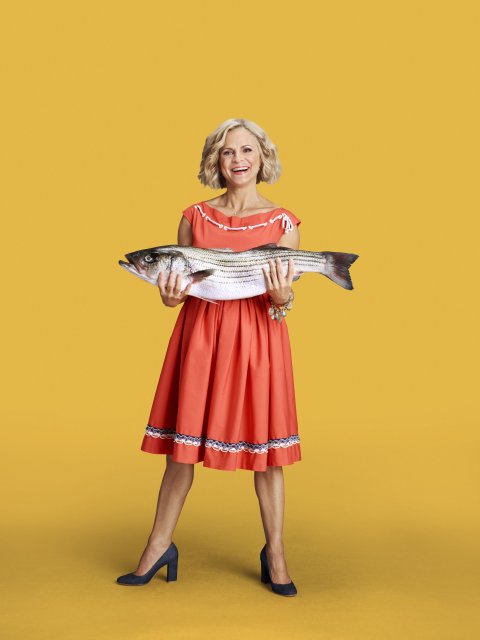 At Home is co-created by Paul Dinello, who, along with Stephen Colbert, worked with Sedaris on Strangers, as well as the sketch comedy series Exit 57. The show is a crazy quilt of character sketches, cooking tutorials, musical numbers and journaling. "At first," she says, "I wanted it to be a dry, PBS-style educational show, but Paul and I realized we needed the laughs. I can watch someone like Bob Ross painting for hours, or someone stapling curtains, but most people can't."
Although a lot of the show is exaggerated for comedic effect, it centers on the host's genuine passions: cooking (Sedaris once had a cupcake and cheese ball business) and crafts (she is the author of the 2010 book Simple Times: Crafts for Poor People). Guests might learn how to gut a fish one week, and make a necklace out of raisins the next. "When I'm cooking or crafting, it feels like I'm me, Amy, doing the best I can," says Sedaris. "If I mess something up on the show, that's real. I don't try to do anything badly on purpose, and what you see is exactly my skill level."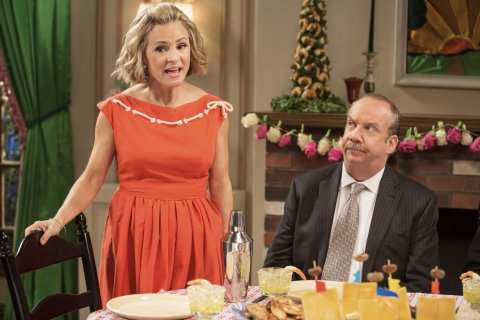 Sedaris has six siblings, all of them—according to the best-selling books of her humorist brother David—profoundly eccentric and immune to embarrassment. Theatricality runs in the family, in other words, and that extends to Sedaris's funhouse approach to entertaining. "You either love to have people over or you don't," she says. "I remember when my brother David lived in the city, I adored having him and friends over. I obsessed over what I'd serve hot, and what I'd serve cold. I'm always surprised if I go to someone's house and they haven't done anything with it. I think, 'Why wouldn't you want to make it a place you want to come back to? It's yours!'"
At Home is obviously larger-than-life (many of the show's guests, for example—including Nick Kroll and Paul Giamatti—end up in her bed) but the intimacy and hospitality are grounded and sincere. "We're never mean," says Sedaris, who made a point, with Dinello, of scrapping stereotypical characters or disingenuous emotions. "The show is fun, it's light." She hopes viewers will have "so much fun they leave this world while watching it," but also come away feeling inspired, "just moved to make something on their own." Even if that might be decorating a Christmas tree with fresh shrimp.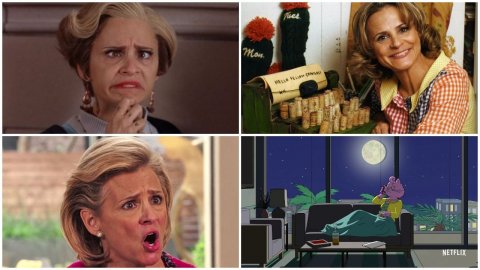 At Home With Amy Sedaris premieres October 24 on truTV.