It was dark and dank early on the morning of June 2, 2015, as a pelting rain slicked the roads and pinged off the windows of a townhouse in the bucolic blue-collar Boston neighborhood of Roslindale. The noise woke Usaamah Abdullah Rahim with a start just before 5 a.m., but he was happy to be awake. It was a good day to die.
He had begun preparing for this day a week earlier with a buying spree on Amazon.com, purchasing three military-style knives, including the one he would tuck into a sheath at his back, a Model SP-6 Fighting Knife with an 8-inch double-edge blade. He also bought a knife-sharpening tool and a messenger bag to hide the blades. Total cost for his weapons of terror: $395.19.
Rahim was 26, a Brookline High School graduate who still lived with his parents in a complex surrounded by meticulously groomed landscaping and patrolled by guards around the clock. Six-foot-two and lanky, he had undergone in recent years a dramatic makeover from the gold chains and backward baseball caps he wore in high school. He now had a beard, shaved his head and face clean, and liked to wear long white robes, even when he wasn't attending Friday prayers at the Islamic Society of Boston mosque.
When those massive blades arrived, Rahim gleefully shared the news with his nephew, David Wright, a former football player whose 6-foot-8 frame and massive gut could have made him a standout lineman. Except, his coach says, Wright took the "easy way out most of the time." He graduated from high school, barely, and got a job, briefly, at Home Depot, but filed a discrimination complaint on his first day, claiming his manager was offended when he wouldn't return her handshake ("Due to my religious beliefs [Muslim], I told her I could not shake it").
He was fired months later and said it was because of his religion. The state threw out the complaint, but that didn't stop Wright from bragging about the big settlement he was going to get—cash, he told his jihadi compatriots, including an FBI informant, that would help fund attacks.
Wright and his cell of bumbling attackers had been recruited by Junaid Hussain, the notorious propagandist for the Islamic State militant group (ISIS), who urged them and other young Americans to get off their mom's couch and join the jihad by launching attacks in the U.S. He was so good at seducing losers like Wright that he climbed to No. 3 on the Pentagon's secret ISIS kill list, but for all the computer savvy Hussain exhibited, his sloppy communications with Rahim did him in. A little more than two months after Rahim got out of bed that wet morning determined to slaughter infidels, Hussain got a bomb dropped on his head by a drone steered from Nevada.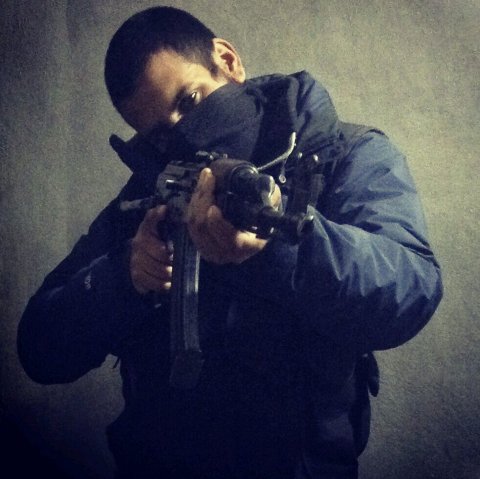 Hussain's correspondence with Rahim offers a rare insight into how ISIS is trying to bolster its dwindling ranks with the unemployed and disillusioned in the West, using the internet and encrypted apps in a macabre version of online dating—ISIS recruiters stroke the would-be egos of wannabe jihadis and convince them that a martyr's death is far better than spending yet another night in their parents' basement. Now that ISIS has been routed on the battlefield, terrorism experts predict there will be more and more lone wolf attacks in the West.
'Them Juicy Necks… '
Around the time Wright filed that complaint against Home Depot, he changed his name, telling friends and family to start calling him Dawud Sharif Abdul Khaliq. The once smiling giant who collected Pokémon cards and talked about becoming a rap star started wearing flowing robes and praying in the front yard of his mother's apartment. His Facebook page began to celebrate the deaths of U.S. Marines overseas, and he posted what prosecutors called his very own ISIS manifesto.
He also made a new friend: a Muslim man who began to engage him in conversations about ISIS, a like-minded "jihadi" who was working for the feds. The information that informant gathered helped the U.S. Attorney's Office for the District of Massachusetts obtain warrants that allowed the Joint Terrorism Task Force (JTTF) to listen as Wright and Rahim plotted and follow them around, which would eventually help them track down Hussain, who by then was considered one of the world's most dangerous men.
By the time he was 20, the onetime hacktivist who called himself "Trick" was no longer just dangerous behind a keyboard; he was a full-fledged British jihadi who had adopted the name Abu Hussain al-Britani. He married one of his many online fangirls, the pretty blond British punk rocker Sally Jones, former guitarist for the girl band Krunch, who converted to Islam before marrying Hussain. (They were nicknamed "Mr. and Mrs. Terror" by American and British tabloids.) Both made their way into Syria in 2013, where they began their slick propaganda campaign, using social media to recruit for ISIS. A typical Hussain tweet: "You can sit at home and play Call of Duty or you can come here and respond to the real call of duty…."
One of his eager disciples from the U.S. was Rahim. With Hussain pushing him, Rahim and his nephew Wright began to prepare for an attack on the infidel, news he couldn't keep to himself. Of course, neither man knew the Boston FBI was listening in when Rahim called Wright to brag about his haul of knives from Amazon. "I got myself a nice little tool," he said. "You know, it's good for, like, carving wood and, you know, like, carving sculptures…and you know.…"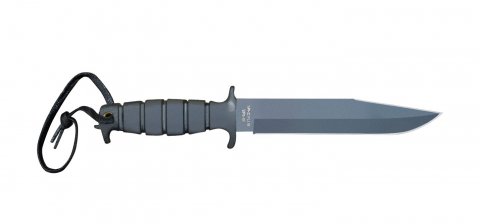 Wright laughed, as did Rahim. Both knew the knife was for decapitating a woman who had demeaned "our Messenger, Allah."
"Oh, man, I just, I can't wait, you know," Rahim told his nephew about their long-discussed fatwa.
Wright giggled, saying that their victim would soon be "like, thinking with [her] head on your chest," a reference, the FBI says, to the ISIS practice of using the image of a severed head on a victim's chest in its propaganda videos.
That chilling conversation was recorded on May 26, 2015, just weeks after ISIS had issued an edict calling for the execution of Pamela Geller, a blogger who had organized the "Jihad Watch Muhammad Art Exhibit and Cartoon Contest" in Garland, Texas. That May 3, 2015, exhibit nearly turned into a bloodbath after what Homeland Security Department officials would later call the first ISIS attack on American soil.
Hussain had spent weeks online recruiting one of the shooters in that attack, Elton Simpson, who brought along his roommate. Both men wore body armor and were equipped with three rifles, three handguns and 1,500 rounds of ammunition when they jumped out of their vehicle outside Garland's Curtis Culwell Center and opened fire on two security officers. Before the heavily armed jihadis made their way inside, a SWAT team showed up and shot the homegrown militants dead.
Still, Hussain praised the men on Twitter as the attack unfolded: "Allah Akbar!!!! Two of our brothers just opened fire." He continued to urge other recruits to kill "those That Insult the Prophet." Hussain, according to court records, had corresponded with at least nine Americans who were later killed by law enforcement or arrested, including a North Carolina man named Nojan Sullivan, the son of a U.S. Marine, who planned an attack similar to the ISIS-inspired one in an Orlando, Florida, nightclub in 2016 and videotape it—a promise, federal officials said, he made to Hussain directly. Sullivan was arrested in June 2015 and was sentenced to life in prison this year, prompting his father to tell a North Carolina newspaper, "As parents, we're not happy. As Americans, we accept what happened."
A month after the Marine's son was arrested, the son of a Boston police captain who had pledged allegiance to ISIS was busted in western Massachusetts after he bought four weapons, including two automatic rifles with large ammunition magazines, from an FBI informant, guns that he planned to use to shoot up an unnamed university while wearing a GoPro camera, federal officials said. Alexander Ciccolo had been followed by the Boston FBI since September 11, 2014, when his own father turned him in, terrified by a text message he had received from his son that praised ISIS. It said "America is Satan" and included the threat "I'm not afraid to die for the cause," according to a criminal complaint. He is slated to go on trial later this year. Boston Police Commissioner William Evans called Ciccolo's father a brave leader who made "the incredibly hard decision to turn in his own blood to save him from shedding the blood of innocent people."
Hussain also found willing martyrs in Wright and Rahim, who decided to finish what Simpson had failed to do. In early May 2015, they brought another American, Nicholas Rovinski, a Catholic convert to Islam who was working at a Stop & Shop, into their plan. The three men met on a desolate beach on May 23, 2015, and agreed that they would execute Geller in New York City in a few weeks.
But Rahim grew impatient, which is why early on that June 2 morning he slipped into black jeans and pulled a black hoodie over his head. Before he left his parents' home, he called Wright. "I'm going on vacation right here in Massachusetts," he said in the 5 a.m. call. "It's going to be local." He giggled as he explained his new fatwa to Wright: He was going to kill cops. "I'm just going to, ah, go after them, those boys in blue. Cuz, ah, it's the easiest target."
"Them juicy necks is intense!" Wright said. "Dang! Subhan Allah! [Glory be to Allah.] Subhan Allah! Dang it, I feel, I feel, I feel…so left out." He then urged Rahim to say goodbye to his loved ones and write a suicide note for his parents.
"Jihad," Rahim told Wright before ending their call, "is a way out, and it's a way to be with Allah and to get out of this Dunya [worldly life]...to be amongst the company of the righteous."
At 6:53 a.m., he left his house and headed, officials believe, to the Massachusetts Bay Transportation Authority's Forest Hills station in Boston, where he could find "boys in blue" to decapitate.
Shortly after 7 a.m., the JTTF surveillance team called for backup as they watched Rahim walk toward a CVS parking lot. A Boston police and FBI tactical team arrived but kept their distance while members of the JTTF team approached Rahim, who was on his cellphone, telling his brother, "Unfortunately, you won't be seeing me again." Confused, the brother handed the phone to their father, who heard a Boston police officer yell, "Hands in the air!" Rahim responded with "Do I know you?" and then pulled out his Marine fighting knife, prompting the JTTF members to unholster their guns and repeatedly tell Rahim to drop the knife. He responded with "You drop yours!"
Rahim's father, alarmed and listening to all this, screamed into the phone, "Where are you?"
Rahim didn't answer his father. Instead, he addressed the three men who were closing in on him with their guns drawn: "Why don't you shoot me?"
Rahim's father then heard three shots. One bullet hit Rahim in the shoulder. A second hit him in the chest. A third ripped into his groin. He was dead at the scene.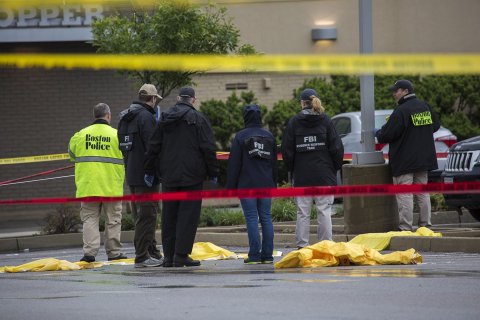 Less than an hour later, federal agents were interrogating Wright in his mother's kitchen. During a six-hour interview, Customs and Border Protection agent Jim Bailey would later testify, the 538-pound Wright took seven bathroom breaks, ate two large meals, pulled out a prayer rug to pray twice and once fell asleep during questioning.
Execution by Drone
A little more than two years later, on September 20, 2017, Wright was in Courtroom 18 in the majestic John Joseph Moakley United States Courthouse, a 10-story, $170 million building built on South Boston's waterfront. It was in this building that Boston Marathon bomber Dzhokhar Tsarnaev was convicted and sentenced to death in 2015, a trial Wright and his cohorts watched closely as they interacted with ISIS in Syria and plotted to "strike fear in the heart of the kuffar."
Wright had lost 200 pounds while being held at the Plymouth County jail, and his slimmed-down torso was covered by a cardigan sweater-vest and a blue button-down shirt for the first day of his trial. The long beard and shaved head he sported at the time of his arrest were gone, replaced by neatly trimmed facial hair and a tidy coif.
Assistant U.S. Attorney Stephanie Siegmann told jurors Wright "wanted to harm the United States more than the Boston Marathon bombings." But first he and his co-conspirators had to honor the fatwa issued by ISIS to kill Geller.
Hussain issued the fatwa on his Twitter page, and according to another recorded phone call between Rahim and Wright, he even gave the budding attackers an encrypted file on Geller. A week before Rahim was killed, he told Wright he had been in contact with "Mr. Hussain," who provided him with the file. It contained all of the relevant personal information they would need to track and kill Geller.
"Well," Wright replied, that file would "make things more interesting and fun."
Hussain and Rahim continued to communicate using Twitter, the Kik app and text messaging, and Rahim began downloading his favorite Hussain tweets, including "The flames of war have only been kindled, bi'idhnillah [with Allah's permission] we shall set the tawagheet [tyrants] ablaze until they die in their rage against al-Islam."
And that war would soon be taken to the streets of Boston by three unlikely men who all still lived with their mothers. They didn't have much money or drive, but, acting U.S. Attorney for New England William Weinreb would later explain to reporters, they were filled with hatred for their countrymen and were egged on by one of ISIS's best recruiters.
What Weinreb didn't mention was that those communications between Hussain and Rahim were monitored, and what authorities learned from that surveillance helped people in the Pentagon track Hussain in Syria. In early August 2015, Hussain pulled off one last attack on Americans, officials believe, hacking into the Pentagon's military records and releasing information on special operations soldiers working to eliminate ISIS.
A few weeks later, he was traveling with two bodyguards in Raqqa, Syria, when his convoy was hit by a drone. Days later, Air Force Colonel Patrick Ryder made a statement on behalf of the Pentagon, telling reporters that Hussain, who had "significant technical skills and expressed a strong desire to kill Americans," was not going to be recruiting any more lone wolf attackers. "He no longer poses a threat," Ryder said.
The Twinkie Jihad
I asked Hank Shaw, the FBI special agent in charge of the Boston Field Office, if the investigation into Wright and his cell helped officials track down Hussain. "I can't comment on that" was his answer, but multiple law enforcement officials told Newsweek exclusively that the JTTF's investigation of Boston's ISIS wannabes provided critical information that led to Hussain's death.
The long-distance execution of Hussain was referenced only in passing during Wright's trial. His attorney, Jessica Hedges, started her defense by declaring that her client was a "complete idiot" and then began to lay out what reporters covering the trial referred to as a "Twinkie defense." She said her client was too obese to be a danger to society and was nothing more than an unemployed loser who slept all day and played video games all night in his mother's house, living in "a world of fantastical ideas." Pledging allegiance to ISIS was just a phase, she told the jury, like trading Pokémon cards. "What David Wright wanted was to escape from the life that he had. He wanted acceptance…he was desperate for attention. He talked and he talked and he talked. Typed mostly."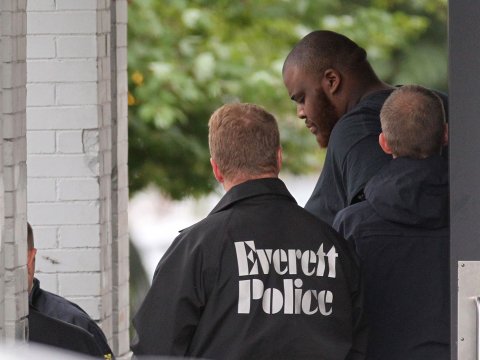 On October 18, Wright was convicted of plotting to behead police officers and kill Americans. As the verdict was announced, he was stoic as he tugged his sweater-vest over his swollen belly. He could be sentenced to life in prison.
The week before, British intelligence officials announced that Sally Jones, the former British punk rocker known as the "White Widow" after her husband's death, had also been killed by a bomb dropped by a U.S. Air Force Predator navigated from Nevada. British Defense Secretary Michael Fallon would not provide a date or details of the CIA drone strike that killed the White Widow and her 12-year-old son, but he did say that the sophisticated recruiter, who had drawn dozens of young girls into the ISIS fight, many of them used as sex slaves for the mujahedeen, "was a legitimate target" and was hit close to the border of Syria and Iraq in June.
Rovinski, the final member of this embarrassingly inept cell of jihadis, got off fairly lightly. On September 22, 2016, he pleaded guilty, telling a federal judge "in the interest of myself and the people of the United States, I should pay for my crimes." He testified against Wright in exchange for a promised 15- to 22-year sentence for supporting terrorism.
According to court filings, Wright wasn't happy about that betrayal. He told a prison snitch he was going to kill Rovinski and his family and even behead Rovinski's cat.