It was election night 1984, and Laura Ingraham, then a student at Dartmouth College, was drinking and dancing at a hotel near her campus when the returns rolled in. She and her friends, a small group of conservatives, had plenty of reasons to celebrate. President Ronald Reagan was drubbing Minnesota Senator Walter Mondale (Reagan wound up winning all but one state), and Ingraham fondly recalls the "seething leftists" who paraded by, horrified as they watched the young conservatives cheer. "God," she tells Newsweek, "I loved the '80s."
She's enjoying the Donald Trump era almost as much. Once a true believer in the Reagan gospel of supply-side economics, massive defense spending, a muscular foreign policy and traditional family values, Ingraham has fully embraced Trumpism, adopting all of its anti-establishment fervor. And with the New York real estate mogul in the Oval Office, she has parlayed her national radio show and frequent appearances on Fox News into her own nightly prime-time program (The Ingraham Angle) on the conservative network—the ultimate media perch for a right-of-center pundit.
The decision to hire Ingraham comes at a crucial point for Fox News: Bill O'Reilly, for years its prime-time powerhouse, resigned in the wake of multiple sexual harassment accusations last summer. Ingraham joins Sean Hannity and Tucker Carlson in trying to stabilize prime-time ratings while the channel's rabidly anti-Trump counterparts, CNN and MSNBC, have narrowed Fox's ratings lead. Her show debuted on October 30, just after she completed a national tour promoting her latest book, Billionaire at the Barricades, about the forces that propelled the president to victory last year.
This is Ingraham's moment. She has become, in the words of Michael Graham, who hosts a daily political show on Ricochet, the number one conservative podcast platform, the most "strident backer of the president and his agenda in all the media." Which is saying something, considering that Hannity seems to mindlessly agree with whatever the president says.
Ingraham's ardent support sets her apart from her fellow Reagan conservatives, the so-called "Never Trumpers" on the right, pundits like Bill Kristol of The Weekly Standard or Jonah Goldberg of National Review, who believe much of what Trump stands for—from immigration to trade—is heretical. It's why many "establishment" Republicans, as Ingraham caustically refers to them, belittle the president, mostly in private, but some increasingly in public, such as GOP Senators Bob Corker and Jeff Flake.
Ingraham, on the other hand, claims she can draw a straight line from Reagan to Trump. In Billionaire at the Barricades, she argues that what unites them is "populism," which she broadly defines as "returning power to the people." More specifically, she says, it means building the wall on the U.S.-Mexican border, getting tough with China on trade and being very skeptical of foreign wars, particularly in the Middle East.
Reagan would have opposed many of these positions, Ingraham's critics point out, and even mentioning the two presidents in the same sentence some Reaganauts livid. It also makes them wonder: Does Laura Ingraham really believe this nonsense? Or is she just plain cynical?
'He Could Totally Win'
Ingraham was an early fan of Trump's, but she was nevertheless surprised in June 2016 when her phone rang and it was Don Jr. on the line. He asked her if she would speak in prime time at the GOP convention in Cleveland. The press was full of stories "about how few prominent Republicans were willing to take the stage at the RNC," Ingraham recalls. But she didn't hesitate to say yes. It was the first time in modern U.S. political history that a prominent media figure endorsed a nominee at his convention. It was a big moment for her—and for Trump—and the speech introduced her to a far bigger audience than she'd ever had before.
Ingraham told that crowd she was born and grew up in Glastonbury, Connecticut, where her father owned a car wash and her "mother waited tables until she was 73." Her family "flew the American flag every day, not just on the Fourth of July." And as a young teenager, she was watching the news in the early '70s when she asked her mother why protesters against the Vietnam War were burning the flag. "Because," her mother said, "their parents didn't teach them about respect." The convention crowd loved it.
After graduating from Dartmouth—where she was the first female editor of The Dartmouth Review, a prestigious conservative campus newspaper—Ingraham became a speechwriter in the Reagan administration. Following his second term, she went to law school at the University of Virginia, shuttling around Charlottesville in a banged-up Honda with a vanity license plate that read "FARRIGHT." After law school, she clerked for Ralph Winter, a widely respected federal judge on the Second Circuit in New York, and then for Clarence Thomas on the Supreme Court. She went on to work at Skadden Arps, the prominent, white-shoe Wall Street law firm.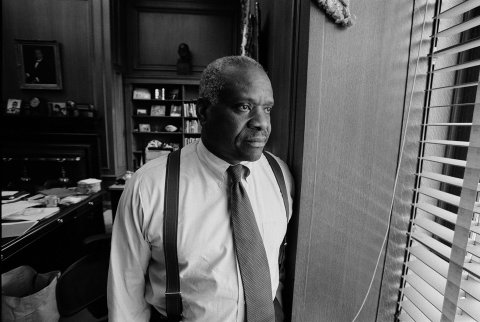 Ingraham's passion for conservative causes didn't wane, and her intellect—along with her telegenic looks—attracted attention: She was on the cover of The New York Times Magazine in 1995 for a story on young conservatives, and her media career started in the late '90s. She had a show on MSNBC and a radio program whose audience steadily grew over the years.
For the next decade or so, on a variety of platforms, Ingraham voiced standard conservative views: She hammered President Bill Clinton over his dalliance with White House intern Monica Lewinsky. And after the September 11 attacks on the World Trade Center and the Pentagon, she supported President George W. Bush's invasions of Afghanistan and then Iraq. As Graham, who used to fill in for her on the radio, puts it: "If you had told someone five years ago that Laura would be out leading the cheers today for a pro-abortion, thrice-divorced, never-voted-in-a-Republican-primary New York businessman, it would be seen as a very clever joke."
Ingraham attributes her messy public divorce from the mainstream GOP to what she now calls "the tragic'' presidency of Bush. Originally a fervent supporter, Ingraham soured on him (as did many Americans) as the Iraq War got increasingly messy. In 2006, she traveled to Baghdad, and while visiting the Shiite slum of Sadr City, saw the glowering resentment "from pretty much all the locals." What, she asked herself, are we doing here?
Iraq wasn't his only offense, in Ingraham's view. Bush also nominated a crony of his, Texas lawyer Harriet Miers, rather than a true conservative like her former boss, Winter. That, for Ingraham, was particularly shameful. And when the Republicans nominated John McCain as their presidential candidate in 2008 and Mitt Romney in 2012, her discontent intensified. She viewed the former as someone who cares too much about what The New York Times says about him. She says Romney is a "fine man'' but lacked the necessary ability to punch back.
Ingraham's increasing disaffection with the establishment GOP didn't seem to dent her popularity. She has never been a ratings monster like Rush Limbaugh, but over the past decade, she attracted a steadily growing audience. Which meant her disdain for Republicans in Washington was a problem for party leaders. That became clear for the GOP leadership in 2014. Ingraham campaigned for an obscure, Tea Party–backed economics professor, David Brat, in what seemed like a quixotic primary against the then–House Majority Leader Eric Cantor for his seat in Virginia. At a rally at a Richmond country club, she was a featured speaker, and an overflow crowd turned out. Ingraham was stunned. "It was then I knew he could totally win," she told The New York Times. To the surprise of many, he did.
The GOP establishment gained a measure of revenge in 2016 when Ingraham had kind words for—and gave significant air time to—another obscure primary opponent: Paul Nehlen, who ran against Speaker of the House Paul Ryan. The latter won by a wide margin. But Ingraham's trashing of Ryan—who had been lukewarm about Trump—showed her divorce from the establishment GOP was final.
It also demonstrated that the fissures in the party went deep. Like Ingraham, Ryan is a movement conservative. As the vice presidential candidate in 2012, Ryan was the one meant to reassure conservatives who suspected Romney was a "squish." In Ingraham's view, Ryan had become the squish, never doing enough to oppose President Barack Obama's agenda.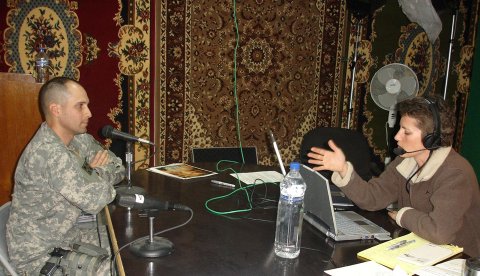 Today, many Republicans wonder where their party will stand post-Trump, and they're baffled by her argument linking the current president to Reagan. Sure, Trump wants to be a tax cutter like the Gipper. And he advocates "peace through strength," as Reagan did. But the Hollywood star turned politician had a coherent philosophy, one steeped in the ideas of conservative thinkers, including Edmund Burke, Friedrich von Hayek and William F. Buckley. Trump, his conservative critics say, has no governing framework; all he has is his gut.
Ingraham says she gets this: Reagan was a "once in a generation politician,'' while Trump is "a work in progress. Believe me, I'm not saying Trump is Reagan."
But unlike many of her colleagues on the right, Ingraham thinks she knows what comes after Trump for the GOP: more "make America great again." "The issue set that he ran on and was elected on isn't going away."
At a recent campaign rally in Scottsdale, Arizona, for Kelli Ward, a former state senator challenging Flake, the incumbent in the GOP Senate primary, a large, raucous crowd turned out to hear Ingraham speak on behalf of the candidate. She used many of Trump's slogans, from "build the wall'' immigration policy to "America first" economics. She mocked Trump's political "enemies" and told the crowd it was time to "melt the snow-Flake." A few days later, Flake, whose approval rating in the state had plunged, thanks in part to his hostility to Trump, withdrew from the race.
The 24/7 Reality Show
Ingraham insists her transformation from Reagan conservative to Trumpist is genuine. But there is an alternative theory out there, one rooted in the current realities of the media business. The halcyon era of right-wing chat radio is over. Audiences have been stagnant or shrinking for years. And Fox News's ratings have been wobbly, especially since O'Reilly's departure.
Yet much like Fox, the core right-wing radio and television audience is passionately pro-Trump. So much so that Graham, the veteran conservative host—and an ardent Never Trumper—decided to get out of the game. "They don't want to hear arguments. They're operating on emotion," he says. "It's pointless to talk to them, which kind of defeats the purpose of talk radio."
That changing audience is why some hosts and pundits on the right suspect there is another explanation for Ingraham's odd political journey: "Because the core radio audience and Fox audience is so pro-Trump, this is a smart host following where the listeners were leading," says one rival who doesn't want to criticize Ingraham publicly.
Ingraham's show, which debuted on October 30, has generated solid if not spectacular ratings so far. She has focused on conservative causes she believes important—trashing celebrities who in the wake of the mass shooting in a church south of San Antonio mocked those saying the victims were "in our prayers." But she has also hammered home Trump's populist message, ripping Ed Gillespie, the GOP candidate for governor in Virginia who lost badly on November 7, for not fully embracing the president before the election.
Though some of her rivals may doubt her sincerity, the president doesn't. The White House even contemplated making Ingraham communications director after Sean Spicer and then Anthony Scaramucci departed. She was interested—in part because she's slammed the administration for failing to stick to a consistent message. But her friends say she felt she would probably be more helpful to the administration in her current position. Ingraham is reaping the financial rewards that come with her position as a conservative media star. Who would trade that in for daily battles with a hostile press corps that shredded Spicer, while coping with an impulsive, unpredictable boss?
Laura Ingraham may be one of Donald Trump's biggest fans, but she ain't crazy.