"Please," the senator said, "answer yes or no, sir. Can you do that?"
It was late October, and Minnesota's Al Franken was two hours into a Senate Judiciary subcommittee hearing on Russia's manipulation of social media, including its efforts to influence the 2016 presidential election. Sitting across from him and the other senators at a long table was a lawyer from Facebook. Franken tried to get the man to say whether the social media network would reject political ads purchased with foreign currency. But the attorney remained obtuse, and the senator dropped his head into his hands in frustration.
That hearing came a day after special counsel Robert Mueller's team announced the first charges in its probe of Russian interference in the election and possible coordination with President Donald Trump's campaign. A grand jury charged Paul Manafort, Trump's former campaign chairman, and Rick Gates, another former campaign member, with money laundering, among other things. The special counsel also announced that George Papadopoulos, a former Trump campaign foreign policy adviser, had pleaded guilty to lying to federal agents about his ties to suspected Russian agents.
It's been less than seven months since Mueller's work began, and already his investigation seems to be the only one that matters in Washington. The federal lawmakers digging into the same subject typically lack the mandate to conduct raids and make arrests, and their lists of potential witnesses are likely to shrink with each Mueller indictment, since no one wants to interfere with the criminal probe. But a primary reason the congressional investigations have moved slowly is that they're mired in partisan politics, according to interviews with more than a dozen members of Congress.
Similar divides have hindered congressional investigations before, such as the Senate Intelligence Committee's 2004 report on Iraq. But with lawmakers on at least one committee talking about possibly releasing separate Russia reports, the current dramas seem to go further.
"As much as this committee...has traditionally sort of been insulated from partisanship over the years," says Representative Tom Rooney, a Florida Republican on the House Intelligence Committee, "this issue has thrown all that out the window."
Congressional investigators jumped on the Russia matter not long after the U.S. intelligence community declared in January that the Kremlin had tried to sway the election against Hillary Clinton. In May, President Donald Trump fired former FBI Director James Comey, implying in an NBC News interview that the decision was partly due to the bureau's Russia investigation. About a week later, the Justice Department appointed special counsel Mueller, and by June, the Senate Judiciary Committee and the House and Senate intelligence committees had opened probes into Russian interference and other related topics.
The Senate Judiciary Committee was making progress over the summer. It issued bipartisan requests for documents from the Trump campaign, the Trump Organization, Manafort and Donald Trump Jr. But by late October, cooperation between Democrats and Republicans on the committee broke down. Democratic Senator Dianne Feinstein of California, the ranking member, told Mother Jones that she and her Democratic colleagues would be moving forward with the Russia probe without the Republicans. Days later, she sent letters requesting information from people or companies, without the signature of Senator Chuck Grassley, the Republican chairman. That suggested he was too slow to approve the Democrats' requests for information, or unwilling to do so. (Neither senator was available for an interview.)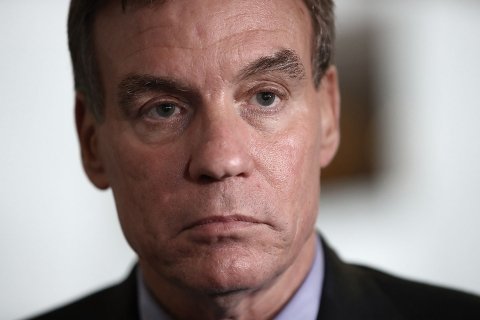 Today, critics say Republicans on the committee seem mostly focused on Comey's conduct as FBI director and an allegedly questionable uranium deal with Russia that Clinton's State Department helped approve. The Republican side of the committee, says Senator Chris Coons, a committee Democrat from Delaware, "treats the Russia investigation as a Democratic priority." The GOP, he adds, acts as if every time the probe moves forward, they should pursue "something that goes after Hillary Clinton." It wasn't until November 16, for example, that the chairman and the ranking member sent their first bipartisan letter in almost two months, seeking information from the lawyer for Jared Kushner, who is Trump's son-in-law and a White House senior adviser.
Part of the problem is that the GOP controls the committee (and the others probing Russian collusion), so the Democrats generally need Republican approval to compel people to turn over documents or to testify. "There's nothing the minority can do but say 'Mother, may I?' to the majority to get an agreement to have these witnesses come before us," says Representative Jackie Speier, a Democrat from California on the House Intelligence Committee. "It is a tap dance that we have to do to get them to cooperate."
The probe by the House Intelligence Committee has been even more contentious. Devin Nunes, the Republican chairman, recused himself as reports swirled that he had provided Trump with unauthorized intelligence about government surveillance of the president's transition team. (Nunes has called the complaints about him "entirely false and politically motivated.") Despite interviews in November with high-profile witnesses, including Carter Page, a former foreign policy adviser on the Trump campaign, and Keith Schiller, the former director of Oval Office operations, the committee is dealing with political divides that threaten to derail its progress.
The Senate Intelligence Committee seems to be making the most progress. In June, it held a dramatic hearing in which Comey said he had kept memos of his encounters with Trump because he expected the president to lie about them. In early October, Republican Senator Richard Burr, the committee chairman, and Democratic Senator Mark Warner, the vice chairman, held a joint press conference to announce that their panel had reviewed almost 100,000 pages of documents and conducted more than 250 hours of interviews with at least 100 people. That work suggests the Senate Intelligence Committee is the public's best hope for a timely and thorough bipartisan report on the Russian meddling and possible collusion by some of Trump's people.
But even if the committee puts out a detailed report, the question of whether anyone committed crimes will ultimately fall to Mueller. And as he moves forward, the congressional committees could find it harder to complete their inquiries. Lawmakers may be reluctant to ask those whom the special counsel indicts to testify before Congress, for fear of disrupting Mueller's work. (If a suspect gives different testimony to Congress from what he or she gives to Mueller, it could create legal problems for prosecutors.)
It's also likely that anyone indicted would invoke his or her Fifth Amendment right to avoid self-incrimination and decline to testify before Congress. The Senate Judiciary Committee had called on Manafort to testify before his indictment, and both intelligence committees have been in touch with Papadopoulos or his legal team, but those appearances now seem less likely to happen. The special counsel and committees are trying to work out any conflicts, yet committee staffers and members remain cautious.
As the congressional investigations crawl forward, the parties are split over when the probes should end and whether they will find evidence of collusion. On the House Intelligence Committee, the Republicans claim Democrats are prolonging the investigation to hurt them in the 2018 midterm elections. "We could drag this out," says Representative Chris Stewart, a Republican from Utah, "but it's not serving the American people if we do."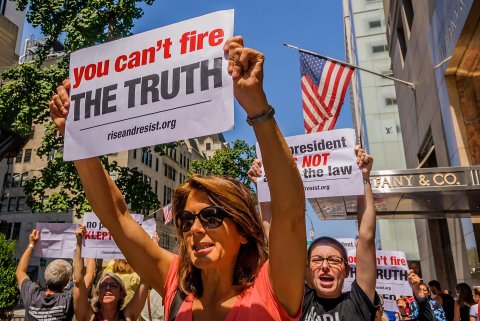 Some Republican investigators still don't believe there was any coordination between Russia and the Trump campaign. "We have not had one witness or one shred of evidence" suggesting collusion, says Rooney, the Republican congressman from Florida.
The Democrats on the House Intelligence Committee disagree. And they believe the Republicans are working to shut down the probe quickly to leave the question of collusion unsolved. "This investigation is still closer to the beginning than the end," says Mike Quigley, a Democrat from Illinois. "People ask me, 'Are you connecting dots?' My answer is: 'We're still finding our dots.'"
Representative Adam Schiff, the ranking member of the committee, says they are still receiving new information and have "a long list" of witnesses to interview. As for collusion, Schiff adds, "You have to, I think, willfully blind yourself to what we've seen to suggest there's no evidence." He has said it's possible each party will issue its own report.
Across the committees, there's one thing lawmakers from both parties agree on: Americans shouldn't expect their probes to unfold the way Mueller's is developing. As part of that investigation, federal agents raided Manafort's home and arrested Papadopoulos in the middle of an airport, leading to his stunning confession.
Now that Mueller's team has reportedly requested documents from the Justice Department and plans to interview senior White House officials, and as speculation grows that former national security adviser Michael Flynn has flipped and is working with the special counsel, Americans may soon find out the truth about the Trump team's alleged obstruction and collusion. As Representative Denny Heck of Washington, a Democrat on the House Intelligence Committee, puts it, "I'll be very surprised if there aren't people that are going to jail."