From advances in genetic research that could have been lifted from a Michael Crichton novel to hard-nosed health policies and investigations of industries that have a knack for making people very ill, this year delivered some of the most compelling, complicated and controversial news in health and medicine. Here are a few of the stories that dominated the headlines in 2017.
Designer Babies and CRISPR Bacon
Some of the freakiest genetic research published this year proved that biology need not be destiny. In August, a team of Oregon-based scientists used a gene-editing technology—CRISPR-Cas9—to alter the genetic makeup of human embryos and eliminate a rare heart disease from their genetic blueprint. The landmark study triggered a public conversation on the bioethical implications of germ-line editing, as well as the lack of guidelines or regulations to prevent family planning that includes designer babies.
Scientists this year also used CRISPR on some headlining experiments to alter the DNA of pigs. In one study, a team of researchers edited a common virus from fetal pig genomes and then bred piglets that could one day be a source for xenotransplantation to address the human organ shortage. In another much-discussed study, scientists were able to genetically modify pigs to have less body fat. That could be good news for your breakfast—and your waistline.
I Dream of Gene Therapy
Over the summer, the U.S. Food and Drug Administration took what the agency called "a historic action" and awarded first-ever approval for a gene therapy to treat acute lymphoblastic leukemia in children and young adults. Manufactured by pharmaceutical company Novartis, Kymriah is a novel cancer treatment known broadly as CAR-T therapy. In the treatment, a patient's T-cells (the white blood cell soldiers of the immune system) are genetically modified to recognize cancer cells and then infused back into the patient to get to work. Clinical trials on the drug delivered an 83 percent remission rate.
The FDA only a few months later gave a nod to Kite (a subsidiary of Gilead Sciences) on a similar CAR-T therapy known as Yescarta to treat certain forms of adult non-Hodgkin lymphoma cancer. And in the fall, an FDA advisory panel urged the agency to approve another gene therapy that corrects a type of heritable blindness that can be fixed after tweaking a specific genetic mutation.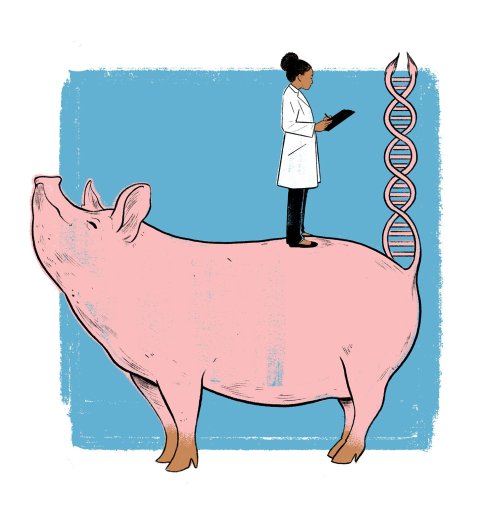 George Church, a professor of genetics at Harvard and MIT, says this new frontier of biological medicine will continue to capture headlines in 2018. "I think we're going to be seeing a lot more clinical trials on gene therapy, and we might see some progress on aging reversal."
A Hurricane-Size Public Health Disaster
At the start of the fall, Hurricanes Harvey, Irma and Maria brought in heavy rains and winds and left behind an enormous public health mess. Many communities, especially those on the island of Puerto Rico, were forced to contend with a lack of sanitation, electricity and clean water for days, weeks and even months. In Houston, local news reported that a few people had died from flesh-eating disease, also known as necrotizing fasciitis, a result of contact with bacteria-filled floodwaters during rescue and cleanup.
Courtland Robinson, a core faculty member at the Center for Humanitarian Health at the Johns Hopkins Bloomberg School of Public Health, uses simple arithmetic to describe the results of this year's catastrophic hurricane season: disaster = hazard x vulnerability. "What creates the disaster is not just the impact of that hazard but the vulnerability of the people," he says.
We still don't know the full extent of how the 2017 hurricane season damaged the health of some communities. Texas industrial facilities, for example, released nearly 6 million pounds of pollution into the air as a result of Harvey, and the long-term health effects of this toxic saturation are unclear.
Sugar Industry Has a Dirty Little Secret
A team of researchers at the University of California, San Francisco, got ahold of decades' worth of documents from the sugar industry to reveal a systematic effort to cover up the undeniable link between sugar consumption and coronary heart disease, the leading cause of death in the U.S.
Their paper, published in November in PLOS Biology, highlights how nearly half a century ago, the Sugar Research Foundation pulled funding on a study it was supporting when results began to show that refined sugar raises blood lipid levels. It killed the animal study, "Project 259: Dietary Carbohydrate and Blood Lipids in Germ-Free Rats," and the results were never published. "The kind of manipulation of research is similar what the tobacco industry does," investigation co-author Stanton Glantz said in a press statement. To conduct the research, Glantz and his colleagues used grant money provided by a several organizations that support—surprise—dentists.
Cigs Without That Annoying Side Effect
The glory days of Big Tobacco ended several decades ago, but plenty of Americans today still pick up the smoking habit thanks to nicotine, which often turns an unhealthy social activity into a serious addiction.
The U.S. Food and Drug Administration rolled out a plan in July to prevent casual smokers—especially young people—from getting hooked. The FDA launched a multiyear plan to toughen laws on cigarette and cigarette product manufacturers, mainly by regulating the amount of nicotine companies can stick in their products. Critics said the move would mean current smokers might end up lighting up more frequently or switch to other modes of nicotine delivery, like e-cigarettes, which aren't harmless. "Unless we change course, 5.6 million young people alive today will die prematurely later in life from tobacco use," the agency said in a press statement over the summer.
The FDA said it hoped the plan would encourage companies to develop nonaddictive, noncarcinogenic new products to enliven the market but not kill consumers. The announcement caused shares of Altria Group—maker of Marlboro and Parliament cigarettes—to drop 10 percent.
Plummeting Sperm Counts
The future really could be just like The Handmaid's Tale, confirmed a reproductive epidemiologist over the summer when she published a study that suggested male fertility is declining in the Western world. The study, based on analysis of nearly 43,000 men in numerous industrialized countries, found that sperm counts have dropped by more than half in the past four decades. The study didn't identify a cause of the decline, though previous research links reduced male fertility to environmental and chemical exposures, such as pesticides and chemicals. There's also research that suggests cigarette exposure, poor diet and stress—a holy trinity for the modern man—wreak havoc with fertility.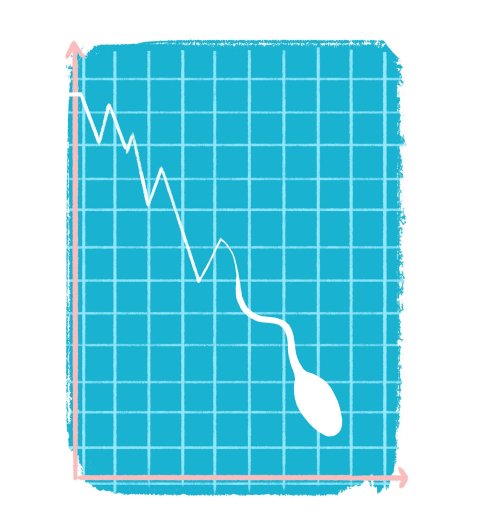 Trump Declares a War on Opioids
"I will be pushing the concept of nonaddictive painkillers very, very hard," President Donald Trump told the nation in October when he declared the U.S. opioid epidemic a public health emergency under federal law. He promised to deliver on policy changes proposed by his commission to boost funding for drug research, improve access to addiction treatment, hold pharmaceutical companies accountable for unethical sales and marketing practices of opioid drugs, and stop the flow of illegal drugs into the country. However, many critics believe the president's move was just another one of his bully pulpit moments. The opioid epidemic kills roughly 100 Americans a day, and Trump failed to deliver on a plan for more funding.
"This is one if the issues where words don't speak as loud as actions. There's a lot of bravado but not enough money," says Dr. Jeffrey Drazen, editor-in-chief of The New England Journal of Medicine. "He has called for a moral dedication but not a financial dedication. If you're going to have a war, you need to have both the will and the resources."
Meanwhile, several top executives of Insys Therapeutics, including the owner of the company, were arrested and indicted for composing an elaborate scheme meant to increase sales of its fentanyl painkiller, Subsys. The company was also the subject of a congressional investigation by Democratic Senator Claire McCaskill.
That's good news, because it's been one hell of a year.