Some of the following actors have been or will be nominated for awards, some will not. The Newsweek culture desk doesn't get hung up on stuff like that. Rather, we looked for the performances that moved, tickled, provoked, thrilled and surprised us, sometimes all at one. The people here helped distract from from the realities of 2017, and for that alone we are grateful.
In addition to escapism, it was a big year for precocious children, for exceptional scenery-chewing, for big returns (Jeff Goldblum!), bows (Daniel Day-Lewis) and debuts (including one former boy band member on the beach at Dunkirk). It was also a banner year for women of a certain age and fierce disposition: Allison Janney, Laurie Metcalf, Laura Dern, Frances McDorman and, of course, Meryl Streep. Fitting, somehow, in this year of men behaving very badly.
Herewith, our list of the 32 performance, plus one ensemble. Since ranking is for losers, we present them alphabetically.
Seo-hyun Ahn Okja
South Korean child star Ahn probably has a full career ahead of her, yet it's unlikely she'll encounter the precise challenges of this fantasy-thriller again: co-starring with a gigantic CGI super-pig, clinging to the back of a speeding truck and going head-to-head with Tilda Swinton's embodiment of corporate evil.—Zach Schonfeld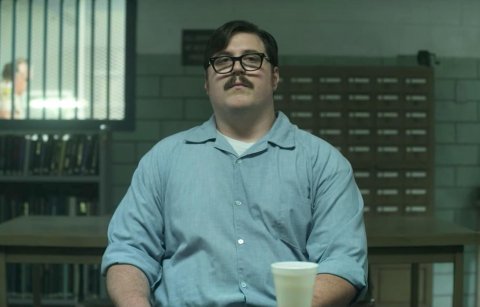 Cameron Britton Mindhunter
Britton plays the real murderer Ed Kemper, also known as the "co-ed killer," in the Netflix series based on the memoir of pioneering criminal profiler John E. Douglas. The actor portrays him as Kemper was in life: eloquent, polite and unnervingly smart. Britton, like his character, is an imposing fellow—very tall and heavyset; you can't not notice him. But it's the actor's ability to suggest menace beneath his smooth approachability (in addition to a supremely creepy masturbation scene) that keeps your eyes glued to him.—Mary Kaye Schilling
Hong Chau Downsizing
Alexander Payne's weird and wonderful environmental satire stars Hollywood's most accomplished everyman, Matt Damon (whose aging face adds pathos to Downsizing 's particular loser, shrunk to 5 inches), and the film chugs along nicely—until Chau jolts it to life. Playing a similarly shrunken Vietnamese refugee amputee activist (say that five times fast), she enters hilariously bossy and harsh, but by the end, it's Chau's grace you can't forget.—MKS
Daniel Day-Lewis Phantom Thread
In his second collaboration with director Paul Thomas Anderson, Lewis portrays an aging fashion designer beset with emotional and existential crises. Don't expect any flashy milkshake-drinking or bowling-pin-wielding, à la Anderson's There Will Be Blood; he is more quietly superb here. This is Day-Lewis's self-proclaimed last acting role, so you know it has to be good.—ZS
Laura Dern Big Little Lies, Twin Peaks
She has already won an Emmy for her hate-her-then-love-her mother in HBO's Big Little Lies, but you really see her virtuosity as Diane in Twin Peaks: The Return. As the FBI aide to Kyle MachLachlan's agent Dale Cooper, she had to animate a character fans have mythologized and imagined for 25 years. Given this is a David Lynch production, the actress also had to play two versions of her (and possibly a third, maybe a fourth). High expectations, higher returns.—Dante Ciampaglia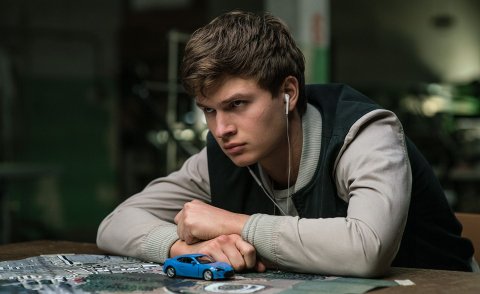 Ansel Elgort Baby Driver
Edgar Wright's propulsive comedy caper found its jet fuel in Elgort, the film's exuberant getaway driver. He made his name as a YA dream boy in The Fault in Our Stars; turns out he's more of a modern-day Gene Kelly.—MKS
James Franco The Disaster Artist
It must have felt like kismet when Hollywood's most eccentric leading man first saw The Room, the so-bizarre-it's-good cult hit directed by and starring the exceedingly strange Tommy Wiseau. Franco directs and stars as Wiseau, and not since Shelley Duvall played Olive Oyl has casting been so spot-on.—Anna Menta
Sarah Gadon Alias Grace
Yes, Elizabeth Moss delivered a triumphant performance in The Handmaid's Tale. But enough about her. In this year's other powerful Margaret Atwood adaptation about men abusing women—based on a true 19th-century crime—Gadon convincingly ages from innocent adolescent to (possibly) murderous young woman to manipulative middle-aged convict, adding layers, delivering chills and leaving just enough room for doubt. Did she do it? Does it matter?—MKS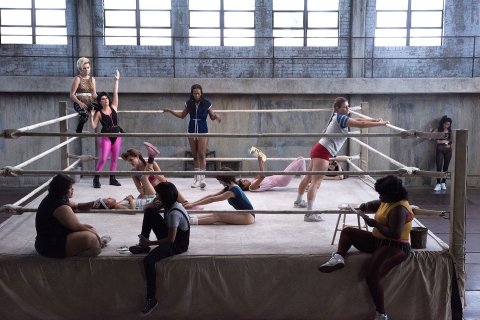 The ladies of GLOW
We came for the spandex and hairspray, for Alison Brie's impeccable comic timing and for the out-of-left-field casting of comedian Marc Maron as a sleazy manager of a low-budget wrestling show, circa 1980. We stayed for all that, yeah, but also for the cast of little-known actresses (Betty Gilpin, Gayle Rankin, Sunita Mani and Sydelle Noel, among others) playing a ragtag band of preposterous, body-slamming misfits. It's a workplace comedy that, like its subject, makes art out of trash. —Tufayel Ahmed
Jeff Goldblum Thor: Ragnarok
Goldblum always manages to find a strange harmony between taking material seriously and deploying just enough oddball sensibility. But as the vaguely Trumpian authoritarian egomaniac Grandmaster in Thor: Ragnarok, he chews so much scenery and leans so hard into his trademark ums, ahs and ehs that he completely obliterates the line between camp and self-parody. For anyone else, that would be disaster; for Goldblum, it's gold.—DC
Tiffany Haddish Girls Trip
When the actress, who plays raunchy Dina in the highest-grossing R-rated comedy in two years, enters a scene, deep, honking belly laughs follow. As fearlessly gross as Melissa McCarthy (with that kind of heart too), she's also one of the best physical comedians on screen. No one lunges at a co-star quite like Haddish.—Tim Marcin
Eili Harboe Thelma
Director Joachim Trier sets his paranoid thriller in Norway's Bible Belt, and lithe, clear-eyed Harboe is his ideal vessel, articulating a girl simultaneously realizing she's a lesbian and in possession of disturbing mystical powers.—Emily Gaudette
Paul Walter Hauser I, Tonya
Allison Janney is the explosive breakout of I, Tonya, playing Harding's abusive mother, while Hauser, as the skater's dim-bulb "bodyguard," Shawn Eckhardt, is its stealth bomb. Hauser plays his character with such a noxious blend of juvenile delusions of grandeur, shifty-eyed paranoia and unearned cockiness that he becomes the avatar for the forces at work on America in 2017. In fake news, he will sweep awards season!—DC
Holly Hunter The Big Sick
As the agitated mother of a young woman in a coma, Hunter prevents this highly original romantic comedy from descending into the mawkish. She also delivers some of the film's heartiest laughs, including her confrontation with a racist heckler at the stand-up set of her daughter's boyfriend.—ZS
Dafne Keen Logan
As mutant Laura Kinney, a Wolverine clone and tiny powder keg of rage, the bilingual 11-year-old (in her film debut) manages to pilfer scenes from co-stars Sir Patrick Stewart and Hugh Jackman—as well as shred some serious ass—with barely a spoken word.—EG
Ok-bin Kim The Villainess
Byung-gil Jung's film—crazy, ludicrous, violent fun—would be just ludicrous without Kim, who turns her trained assassin killing machine into something irresistibly sentimental. As a mother out to protect her daughter, Kim embodies soulful purpose while producing buckets of blood.—MKS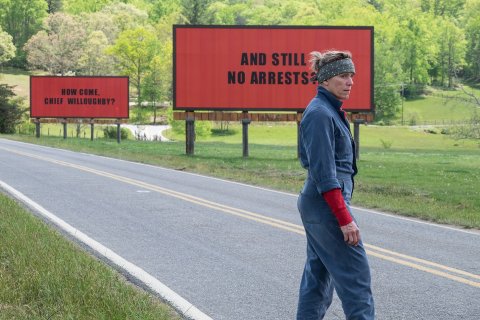 Frances McDormand, Sam Rockwell Three Billboards Outside Ebbing Missouri
In Martin McDonagh's supremely dark comedy, McDormand is working with a director whose sweet spot, like hers, shifts between tragedy and scathing wit. The actress plays a mother trying to shame the local police department into reopening the case of her daughter's murder. The always naturalistic McDormand—her face set in a fierce mask of grief and enduring fury—is a complex avenger, one minute lethal, the next filled with tenderness. Rockwell, a favorite of McDonagh's, transforms his body and gait to play a dimwitted racist cop of violent impulses. Arguably film's most underappreciated male actor, Rockwell accomplishes a last act transformation that would have been highly implausible in other hands.—MKS
Laurie Metcalf, Saoirse Ronan Lady Bird
The Irish Ronan plays the titular heroine with the right mix of brash, youthful individualism and gnawing adolescent identity crisis. Whether belting out show tunes or wooing a hipster-doofus, she effortlessly conveys artless joy, though joy is rarely the operative emotion when her scolding mother—a deep, sympathetic performance by Metcalf—is in the picture.—ZS
Julianne Moore Wonderstruck
Moore gives two quiet performances in Todd Haynes's film: She plays a silent film star who is the mother of a deaf daughter, as well as that girl grown up. In the latter case, she speaks only through sign language, but you won't miss a thing.—DC
Bob Odenkirk, Rhea Seehorn Better Call Saul
Nothing makes us happier than when Kim (Seehorn) and Jimmy (Odenkirk) step out for a smoke, the special place for their dry-witted romance. Since Kim's the one thing preventing Jimmy from going full Saul Goodman, we fear Seehorn's tight ponytail might not be long for TV's most inspired drama. A shame: When it comes to tough-talking, no-frills femininity, she's unbeatable.—MKS
Brooklynn Prince The Florida Project
Like Quvenzhané Wallis in Beasts of the Southern Wild, the 7-year-old Prince is preternatural—a kid who feels real, yet is as poised as her 62-year-old co-star Willem Dafoe. As the epically bratty Moonee in Sean Baker's grim, gloriously shot film about American poverty, she's in nearly every scene—and you miss her every second she's not there.—MKS
Noah Schnapp Stranger Things
In a show filled with terrific kid performances, Schnapp, as Will Byers, stole it this year. Playing someone possessed by a demon is no easy task at 13, and he pulls it off, without even projectile vomiting pea soup (see Linda Blair in 1973's The Exorcist).—AM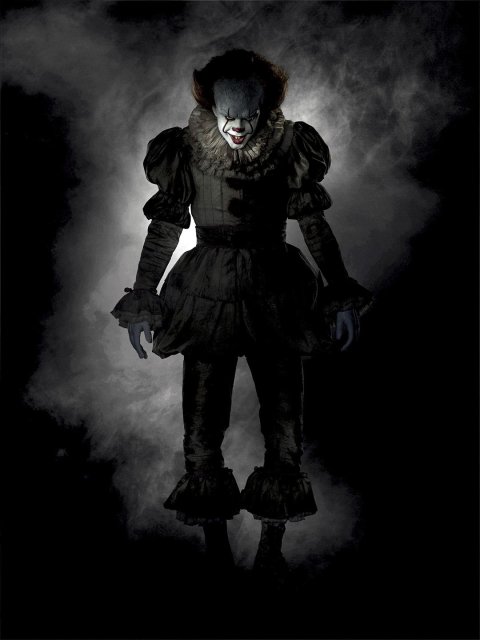 Bill Skarsgard It
Give the guy his due: Skarsgard managed a breakout performance as Stephen King's evil clown through layers of makeup and CGI manipulation. You can thank the latter for Pennywise's toothy grin extending into something monstrous, but it was the young actor's glass-eyed stare that haunted you after the film ended.—EG
Lakeith Stanfield Get Out
Donald Glover's Atlanta is well played top to bottom, but no one gets at the show's surreal larkiness faster than the wild-eyed, deadpan Stanfield, as one of the three central friends ("I know you don't know me…but could I measure your tree?"). Jordan Peele capitalized on that secret sauce in his hilariously horrifying directorial debut, Get Out, in which Stanfield plays two versions of one doomed man.—EG
Kristen Stewart Personal Shopper
Filmmaker Olivier Assayas wrote the part of a personal shopper haunted by her brother's ghost for Stewart after working with her in Clouds of Sils Maria (2014). In this unsettling thriller, Stewart expresses grief, fear, envy and lust in near silence. Makes tangling with vampires look like child's play.—ZS
Meryl Streep The Post
The another-year-another-Oscar-nomination actress can do formidable in her sleep, and pull it off with multiple accents (The Devil Wears Prada, The Iron Lady ). What's special here is Streep's ability to evoke the flighty vulnerability of The Washington Post's one-time publisher, Katharine Graham, while still appearing bulletproof.—TA
Michael Stuhlbarg The Shape of Water, Call Me by Your Name
An end-of-year double-header from a character actor who always nails gravitas. This time it's with uncommon tenderness, as a father counseling a young son coming out in 1983 in Call Me by Your Name, and as a sympathetic Russian spy in 1960s America—the conscience-driven hero, in fact, of Guillermo del Toro's The Shape of Water.—EG
Harry Styles Dunkirk
In his genre-defying war epic, overflowing with top British actors (Mark Rylance, Tom Hardy, Kenneth Branagh), director Christopher Nolan's casting of Styles—a former member of the boy band One Direction—felt stunty. And yet, his performance as a young soldier driven to escape certain death by any means necessary (including sacrificing some of his humanity) is rich and affecting. Turns out a million girls really can't be wrong.—DC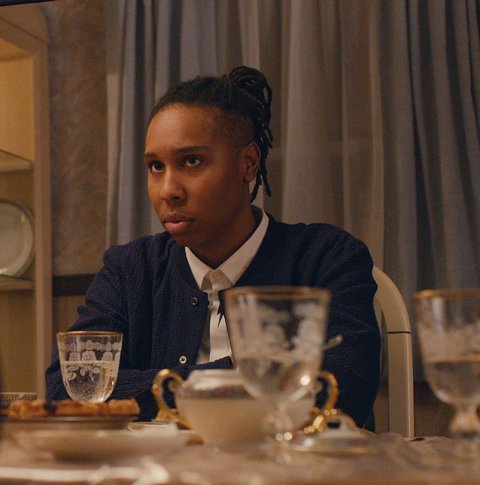 Lena Waithe Master of None
The uneven second season of Aziz Ansari's show contained two perfect TV episodes, one of them, Thanksgiving, written by his co-star Waithe (for which she already made history, in June, as the first black woman to win an Emmy for comedy writing). In her writing and performance as Dina, Waithe serves up an uncompromising portrait of coming out, half gut buster, half punch to the gut.—MKS
Shawn Yue Mad World
Playing a young stockbroker trying to contain his emotional turmoil, the Hong Kong actor conjures the frightening ups and downs of bipolar disorder—listless one moment, manic the next—shattering any previous attempt (including 2012's saccharine Silver Linings Playbook ) to portray mental illness on screen.—EG