How Social Media Inspires 2018's Biggest Toy Trends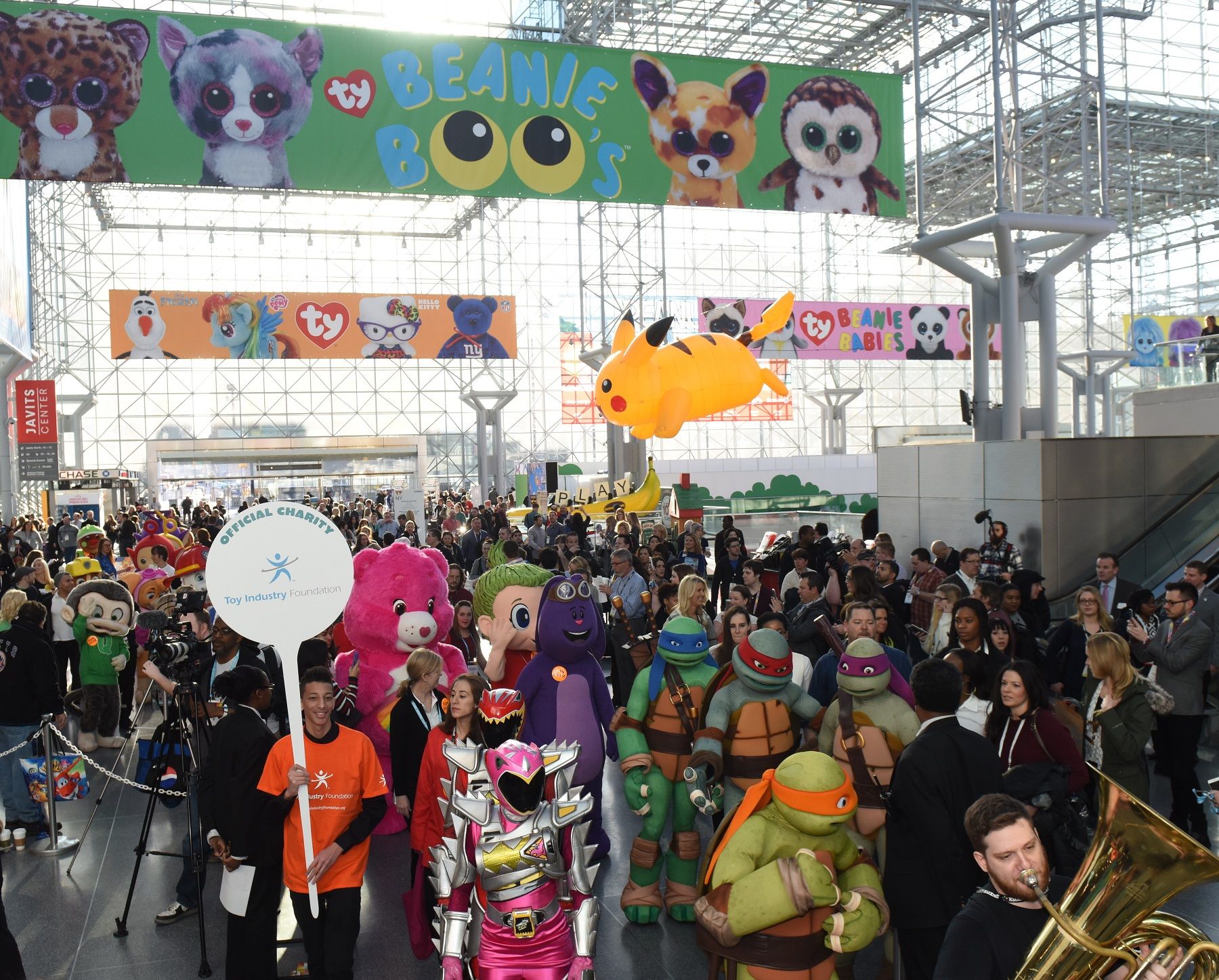 A number of different factors drive toy trends in America, some more obvious than others. In a year where there's a new Jurassic Park movie in theaters, toys with dinosaurs will sell better. Toys also cash in on the latest technology, like smart devices and, increasingly, the internet.
Adrienne Appell, the Director of Strategic Communications for the Toy Association, talked to Newsweek ahead of the New York Toy Fair to offer a preview of what parents and kids can expect to see on store shelves for the rest of the year. According to Appell, many of this year's popular toys and games are clearly influenced by and tailored toward viral videos on YouTube and other social media platforms.
"There are a lot of games that are going to encourage families to play together. A lot of these games have these funny, viral moments that can take off," Appell said. Previous years have seen videos of games where players are hit in the face with pies or wear mouth guards while talking score millions of views each.
While family games should encourage people to get off their phones and spend time with each other, Appell sees this as a double-sided trend. "You have games and puzzles that are taking you offline and are about connecting and not being on your phone, but we think that social media has fueled the trend for some of these funny, more slapstick type of games," she said. "If you have that moment where you can take a picture or Instagram, or you're doing a Boomerang video, you're promoting that game you're playing, which has that viral aspect of promoting and developing its own cult following."
YouTube is also partially responsible for the continued success of "Blind Bag" toys. These small figures or packs of cards are wrapped to conceal which specific item is included. "The unboxing trend is huge," said Appell. "You'll see a lot more of the unboxing, or blind bag, or hatching out of an egg or whatever it is."
Appell sees that mystery as a major part of the allure of blind bag toys. "That kind of reveal moment is a huge part of the play pattern. The influence of YouTube unboxing videos has created those in-real-life moments at home," she said. "That's something we're going to be seeing a ton of for boys, for girls, for younger kids, for older kids."
As far as techie toys, expect this year's batch of gizmos to be even more advanced than ever before. "As technology continues to advance, it becomes cheaper and cheaper for toy makers to integrate into their product," Appell said. "It's something that can enhance play patterns in a lot of different things."
Many toys this year will incorporate VR and AR experiences, while other tech-focused toys will aim to teach children the basics of programming and other technical skills. While tech can be used to teach, toys can also incorporate technology to enhance good old-fashioned fun.
"If there's a way to have technology be able to teach kids, whether it's through building science experiments or AR and VR experiences," said Appell. "I don't think technology is always about teaching, but I think it's about enhancing whatever that play experience is. Technology isn't replacing the play, or taking away the play patterns, but it's enhancing upon existing play patterns and a part of that play and development."
The New York Toy Fair runs from Saturday to Tuesday. Be sure to follow the coverage from Toy Fair on Player.One.