FIFA World Cup 2018 In Russia: 50 Things To Know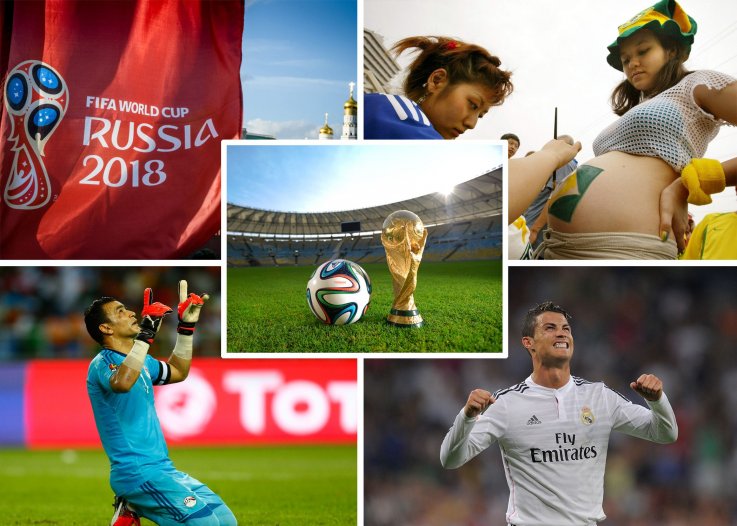 The World Cup might be one of the most watched sporting events in the world, but it's amazing how many things aren't known about it. Most people know it's football (or soccer to some), but a lot of people don't know it's played every four years. Or what FIFA stands for: Fédération Internationale de Football Association (English: International Federation of Association Football).
What makes the World Cup such a mystery? If you're in the United States, it's probably because soccer isn't very popular. Even though the games do not get enough attention, the U.S. holds the record for hosting one of the most watched games in World Cup history (with over 3 billion total viewers in 1994). Regardless, the games are becoming more popular stateside, with Fox paying over $400 million for broadcasting rights to this year's games. (They're probably pretty bummed that the U.S. team didn't qualify to compete in 2018. Oh well, it's only $400 million. Telemundo spent $600 million for broadcasting rights, but they'll make their money back, considering the massive Latin American viewing audience.)
The U.S. may not be into football, but the rest of the world is. It's the most popular sporting event in the world, with teams across the globe hoping to one day represent their country at the World Cup. Every four years, hundreds of players from across the globe descend on a country hoping to take home World Cup gold (but not solid-gold, more on that later). The ultimate perk is winning, of course, but World Cup players are superstars in their home countries, so at the very least they go home with tons of options.
What about the 2018 World Cup? Can we expect any records to be broken? Even better, what countries have the most to win (or in some cases, lose)? We compiled 50 essential facts you will need to know about the 2018 FIFA World Cup. Slide on through to learn a thing or two about the most popular sporting event in the world.